"Disclosure: I received complimentary tickets to facilitate my review. All opinions are 100% mine and were not influenced in any way".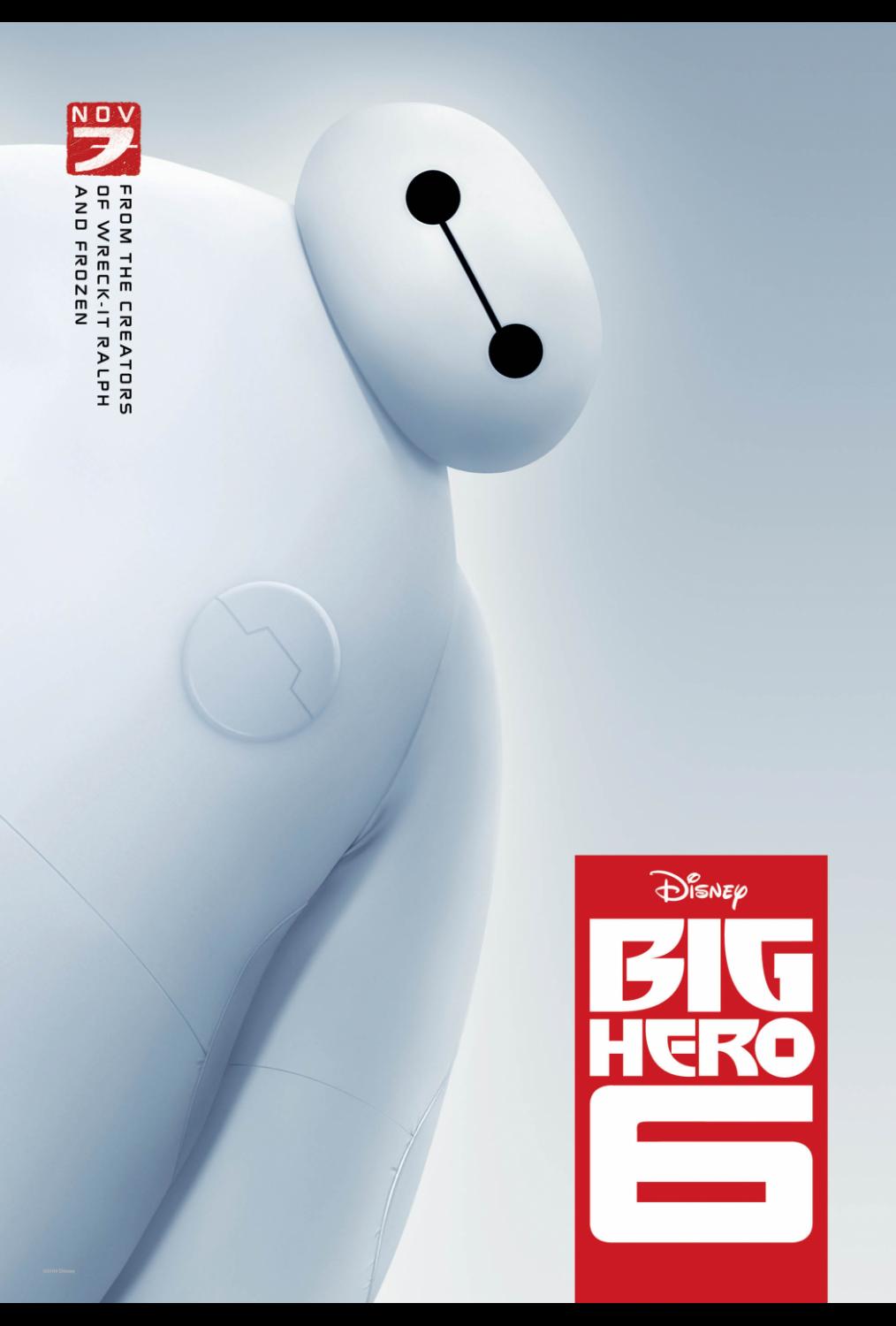 I am excited to announce that Big Hero 6 premieres today in a theater near you. This adventure takes place in a futuristic city called "Sanfransokyo" (a fusion of San Francisco and Tokyo) where Hiro and his friends fight injustice with the help of an inflatable health companion called Baymax.
Here's a small Synopsis of the movie:
Big Hero 6 is an action-packed comedy-adventure about robotics prodigy Hiro Hamada, who learns to harness his genius—thanks to his brilliant brother Tadashi and their like-minded friends: adrenaline junkie Go Go Tamago, neatnik Wasabi, chemistry whiz Honey Lemon and fanboy Fred. When a devastating turn of events catapults them into the midst of a dangerous plot unfolding in the streets of San Fransokyo, Hiro turns to his closest companion—a robot named Baymax—and transforms the group into a band of high-tech heroes determined to solve the mystery.
This movie is not just for kids, adults will surely enjoy it too. My husband and I loved it. There were some emotionally charged moments that were perfectly balanced with the Disney comedy we all know and love. Big Hero 6 teaches us the importance of looking for the solution of our problems from a different angle. The characters were wacky with a very defined and rounded personality.  My favorite character of Big Hero 6 is Baymax. His job was to scan and heal people. In some instances of the movie, Baymax behaved more human than the humans.
Big Hero 6 will surely be an instant success all across theaters. My daughters can't stop raving about it and they have asked for their very own Baymax Plush toy. This weekend don't miss this  movie! I give it 5 out 5 stars!
For more information about Big Hero 6, check out my interview with Genesis Rodriguez, voice of Honey Lemon HERE.