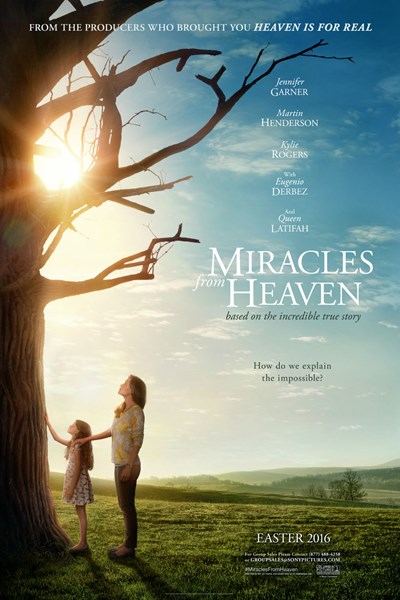 Miracles From Heaven Movie Review
Last week, my girls and I attending an advanced screening of Miracles From Heaven. I found the story very moving with a big spiritual connotation. Directed by the talented Patricia Riggen, this movie will move you, specially if you're a mother.
Here's the synopsis
Anna Beam (Kylie Rogers) lives with a rare, incurable disorder that leaves her unable to digest food. Despite the dire diagnosis, devoted mom Christy (Jennifer Garner) relentlessly searches for a way to save her beloved daughter. Everything changes in an instant when Anna tells an amazing story of a visit to heaven after surviving a headlong tumble into a tree. Her family and doctors become even more baffled when the young girl begins to show signs of recovering from her fatal condition.
The acting for this movie was incredible, Jennifer Garner and Kylie Rogers had such an amazing mother-daughter connection that you could just feel it with every second of the movie. The doctor, portrayed by funny man Eugenio Derbez, gave hope when no hope was left for Anna Beam. My favorite character was Queen Latifah's, who brought a shimmer of light into the smile of Anna.
If you head on to watch this movie during the weekend, grab your tissues and have them ready because I cried from beginning to end. To see that little girl suffered as Anna did was heartbreaking. But seeing how she got cured was nothing short of a miracle.
Honestly, as far as being a real life story, I am a bit skeptical but as a movie, I loved it and recommend watching it with your girlfriends as this is more of a "chick flick"
Here's the official trailer – Viewed more than 2 million times! WOW!
If you watched it already, let me know your thoughts in the comments section below.
GIVEAWAY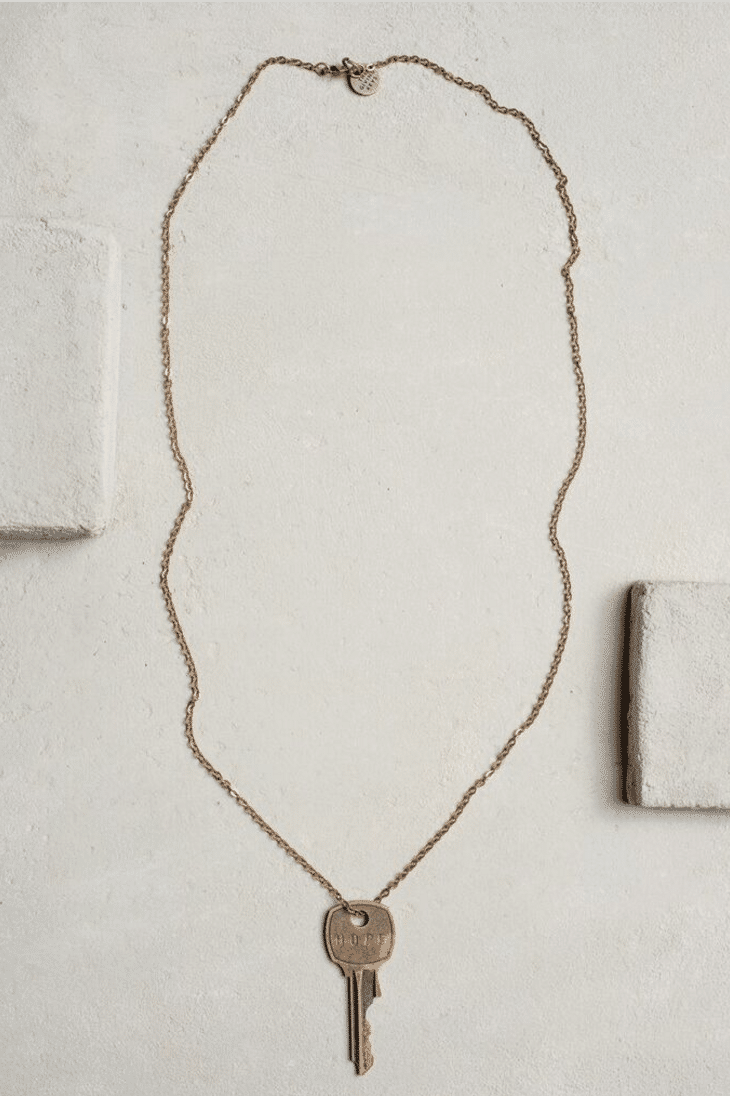 One lucky winner will win a HOPE KEY Necklace (ARV $39)  courtesy of the Giving Keys. The Giving Keys is a Los Angeles based jewelry brand employing those who've been affected by homelessness. Each product is stamped with a word of inspiration meant to be embraced by the wearer.
Giveaway ends Sunday, March 20th at Midnight. Only one entry per household. Must be a US Resident.