"Disclosure: I attended an advanced screening to facilitate my review. All opinions are 100% mine and were not influenced in any way"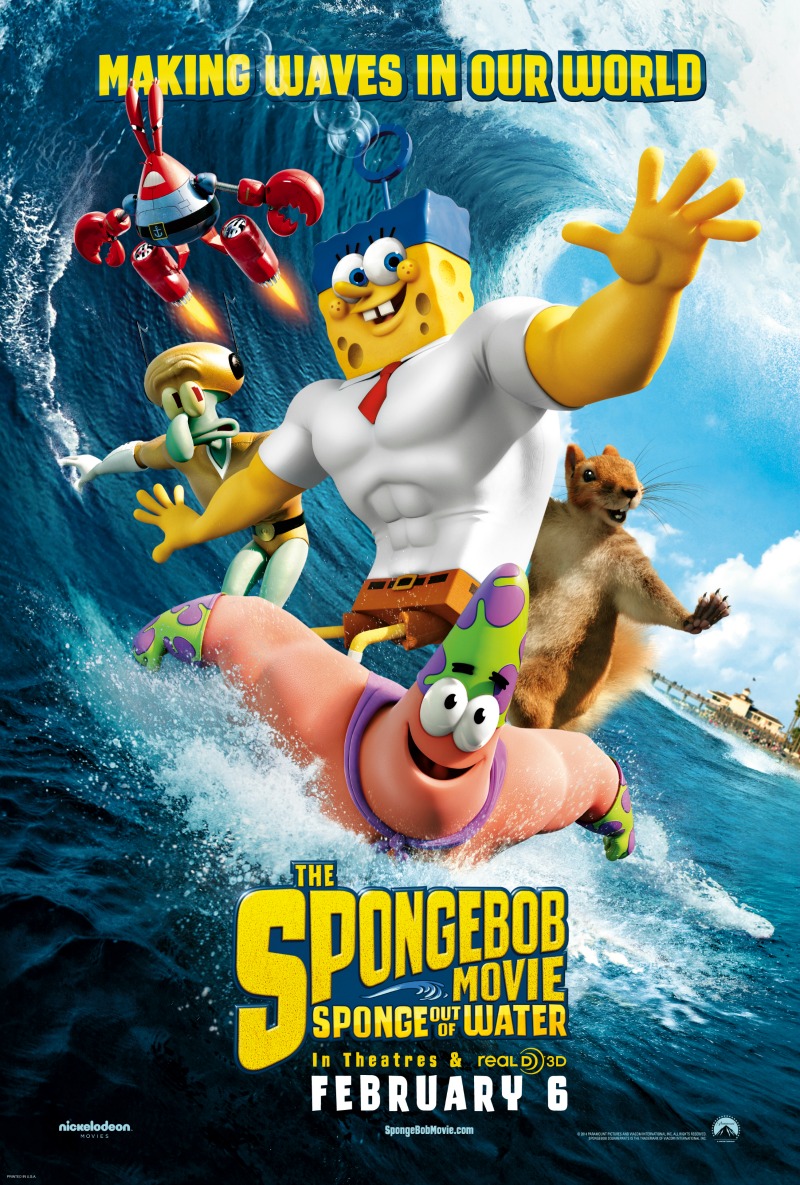 Spongebob Movie Review : Hit Or Miss?
The day has come and finally the new Spongebob Movie has been released. I was fortunate enough to attend an advanced screening with my girls last weekend. Here's the scoop:
Someone stole the Krabby Patty recipe and is causing chaos in Bikini Bottom. Spongebob embarks on a journey though time to find it before the town disappears. His famous friends help him along the way. Surprises, funny moments and adventures are sure to follow them.
The Spongebob Movie is made in 2 different forms: animated film and real life. It was surprising to see Antonio Banderas acting as the antagonist Pirate.
We experienced lot's of great music, effects and funny moments during the movie. My daughters laughed and were entertained from start to finish. There were some surprises along the way that they didn't even expect. As you can imagine, this movie is geared more towards kids than adults.
I loved the music they featured! It was really fun and catchy. Specially the part where Spongebob and Plankton are inside the time machine. You can hear it on their website HERE. "Yeah! Here we go now"
If your children are fans of Spongebob and his pals then they are going to love this movie. My favorite character for sure is Squidwort. He cares but he doesn't really show he does.
The characters stay true to themselves throughout the whole film even while they are writing their own book. There is a moral to their story very clear and understandable to children. Achieve your goals and work as a team will get you better results than doing it alone.
I hope you enjoyed this Spongebob Movie review and if you happen to see it, please let me know your thoughts.