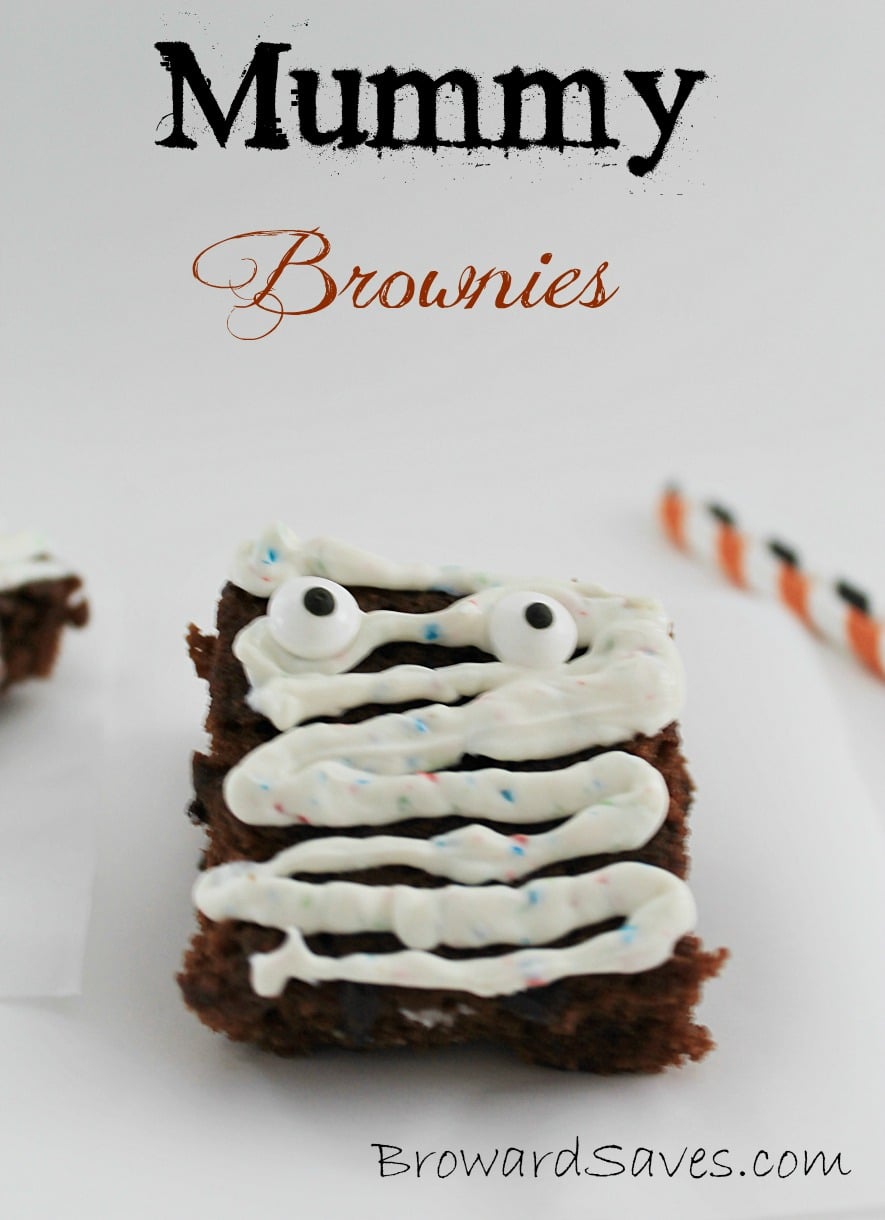 I am so excited that Halloween is near!! 
These Cute Mummy Brownies are not only delicious but also fun to make. You can cut the brownies any size you want.. I really love they're gooeyness!
Have your kids help you decorate them and enjoy a delicious halloween treat. My girls had so much fun sticking the eyes over the frosting…. It was getting a picture since they were eating them all!.
I hope you enjoy them!
Mummy Brownies Recipe
Ingredients
1 box of brownie mix + ingredients for the brownies
Directions
Bake the brownies according to the directions on the box.

Let the brownies completely cool before slicing.

Remove the brownies and line on a baking sheet to make it easier to decorate.

Using a large saucepan or microwave, melt the color burst candy melts.

Using a ziplock bag, fill the bag with the semi-cooled melted candy melts and snip off the corner.

From one side of the brownie draw lines until you reach the end of the brownie.

Complete and brownies and place on the eyeballs.

Lasts in the refrigerator up to one week.