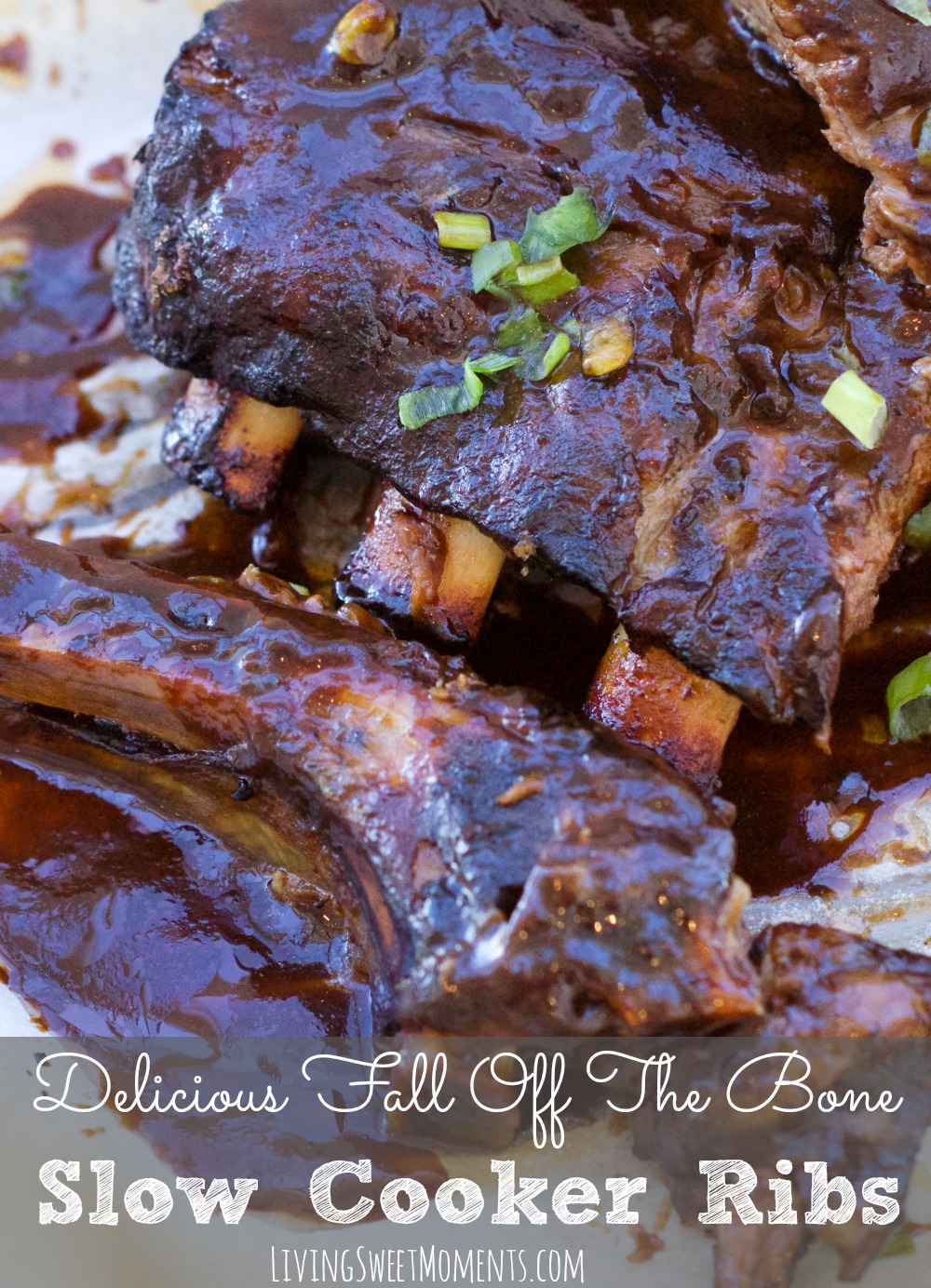 Oh goodie! Don't these Slow Cooker ribs look amazing? They are so easy to make, delicious and only require 2 ingredients. Imagine serving these at your next gathering or family reunion. They will sure be a hit!
I did my slow cooker ribs with beef but you can certainly do them with pork. Either meat you choose it will still be fall of the bone, finger lickin' delicious! I should get a bigger slow cooker next time so I can fit more ribs in there.
To make my slow cooker ribs easier I just put them in the crock pot the night before and let them cook for 10 hours on low. That way the will be ready the next morning. You can also cook them on high or medium for 4-8 hours. Depending on the time you have available. For me is always convenient just to let things cook overnight, specially if I have family coming over or I have a lot of work the next day. A crock pot can keep things warm until you're ready to use them.
Grab your favorite BBQ Bottle ( I like Baby Ray's) and add it generously on your Ribs. Don't be afraid to get messy with your hands so every inch of meat gets a dose of sauce. While I was doing this step last night, my husband looked a me in disgust.. But I don't care! Your hands are the best kitchen tools.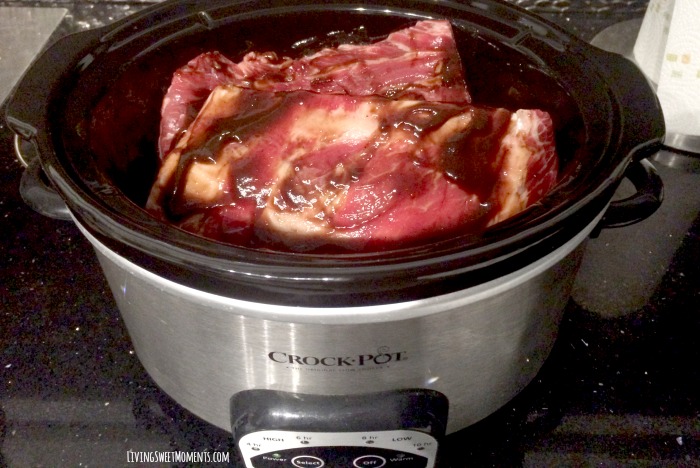 The picture above is before the ribs got a nice shiatsu massage. Then, put the lid on and let them slow cook until they are tender. Like I mentioned before, depends on your time available. Adjust it to low, medium or high.
When it comes out of the Slow Cooker, arrange the ribs on a parchment paper lined sheet pan (for easier cleanup) and the pour the sauce on a small saucepan. Let it simmer until it reduces and get thick (about 5 minutes). Pour that sauce on top of the ribs and broil for 2-3 minutes until yummy and brown.
That's it! 3 easy steps will get you the most tender, sweet and tangy slow cooker ribs.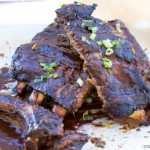 Fall Off The Bone Slow Cooker Ribs
Ingredients
2

lbs

Racks of Beef or Pork Baby Back Ribs

about 3

1

Bottle of BBQ Sauce
Instructions
Place ribs in a slow cooker and pour 3/4 of the bottle of BBQ sauce on top. With your hands rub the ribs until they are completely coated with the sauce

Slow cook on low for 8-10 hours or on high for 4-6 hours

When time is up, place ribs on a parchment paper or aluminum paper lined sheet pan

Pour the sauce from the slow cooker (I degrease it first) and add the remaining of the BBQ bottle on a small pot. Let it simmer until reduced in size and the liquid thickens (about 5 minutes)

Add the reduced sauce on top of the ribs

Broil for 2-3 minutes until brown and bubbly