I really love this time of year!. It gives me a real excuse to experiment with different elements and come out with creative and fun holiday treat Recipes!.
Making these are a great activity to do with your kids. I had 2 little helpers who made their own version of a snowman. If you've made cake pops before the process is pretty similar. The only difference is that you don't need a stick.
To make the cake balls you will need:
– Ready Made Cake in the flavor of your choice – I used Spice Flavor (from cake mix or from scratch)
– 16 oz. of Frosting 
– Candy Melts found HERE
– Various Sprinkles
---
To make the Cake Balls: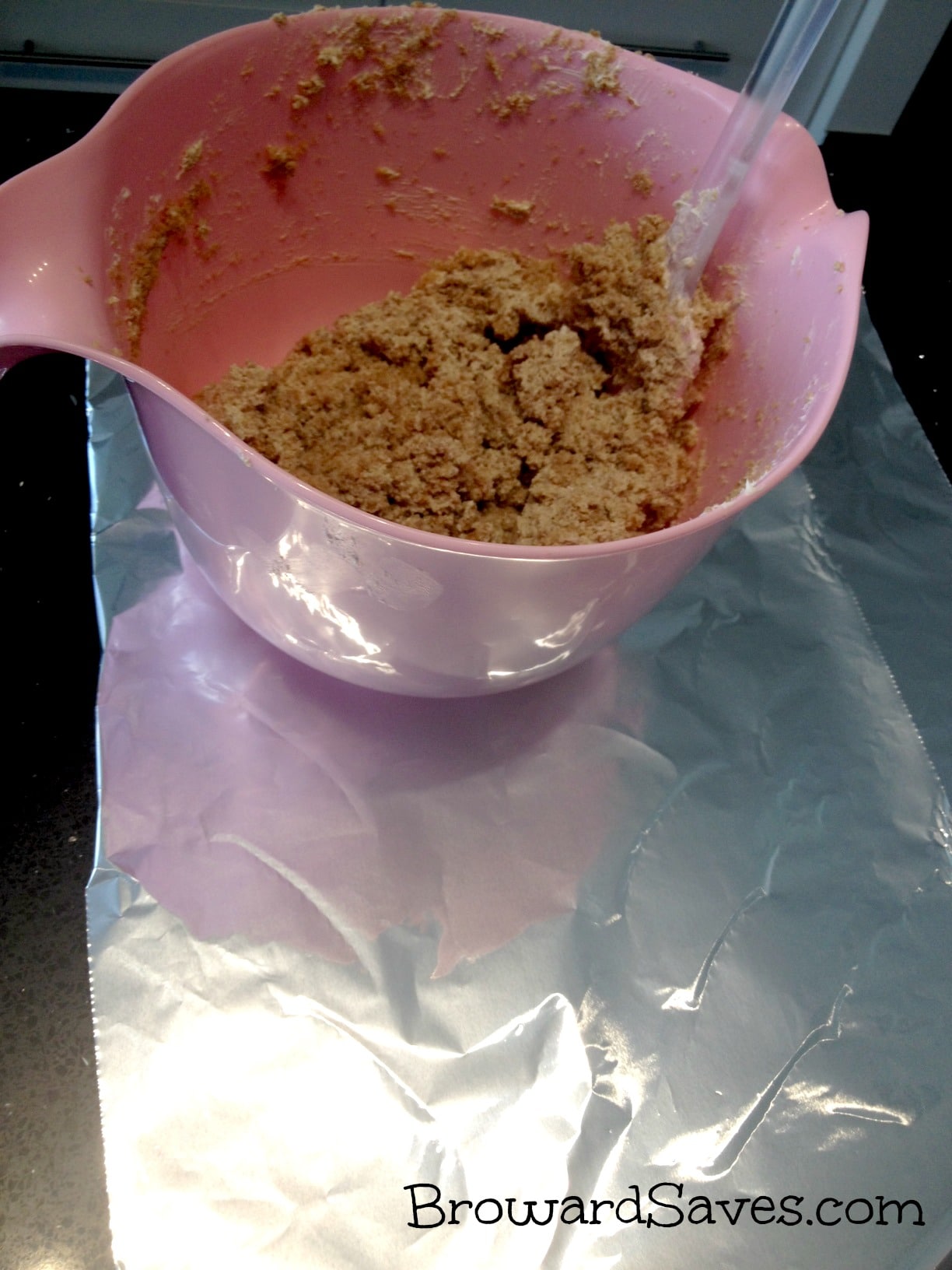 1- Crumble the cake into a bowl and add the frosting. Mix it thoroughly until you develop a dough. 
2- Grab a cookie sheet and wrap it with aluminum foil
NOW THE FUN PART! – as if crumbling the cake wasn't fun
3- Using a Tablespoon as a measure, roll the balls. The snowman will be composed of 2 tb balls for the body and a smaller ball for the head. For the head I measured out 2 teaspoons.
I did 2 rows of balls for the body and one row for the heads…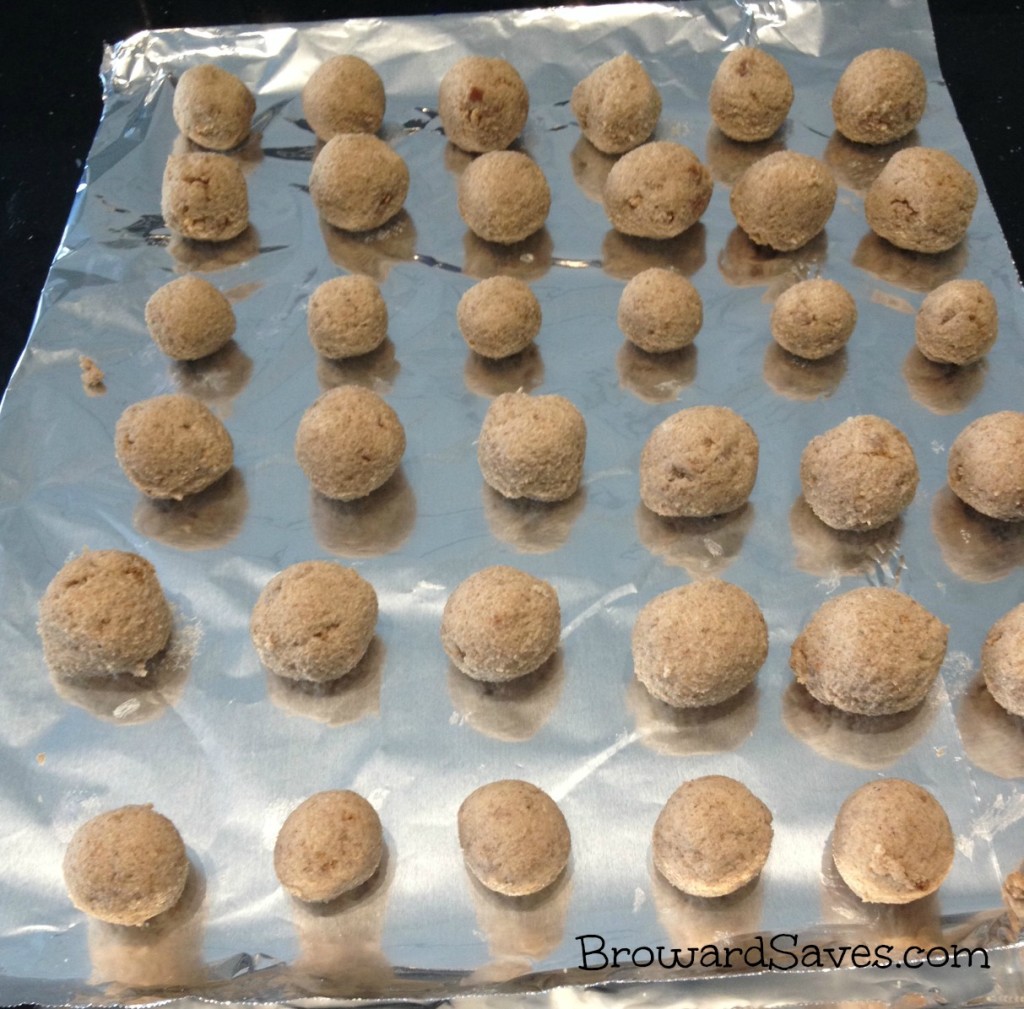 4- Stick the cookie sheet in the fridge for about an hour to let them set up. If you're in a hurry (or hungry) you can put the cookie sheet in the freezer for about 20 minutes. 
5- Melt the Candy Melts in the microwave on defrost in 30 second intervals. Stir after each interval and make sure the candy does not overheat. 
If the candy melts are too thick or lumpy add a teaspoon of vegetable oil.
6- Dip the cake balls into the candy melts using a fork. Shake out the excess coating by gently tapping the fork against the bowl. If the candy get stiff, stick it back in the microwave on defrost for 30 seconds.
7- Arrange the dipped cake balls in a cookie sheet sprayed with nonstick oil.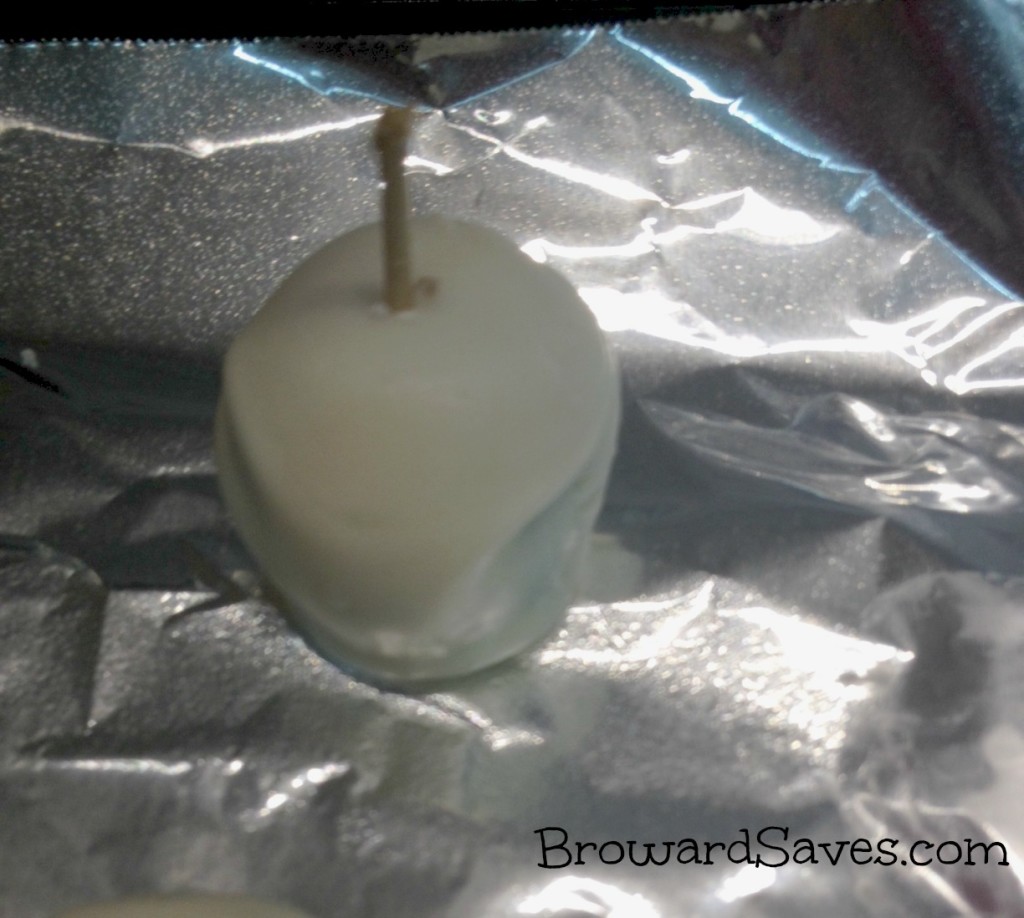 7- When all the balls are coated it is time to assemble!. Grab a toothpick and break it in 2. 
8- Dip the toothpick in the candy melt and stick it inside a ball. Then add another ball on top. On top stick another piece of dipped toothpick and attach the head.
9- Using the candy melt as a "glue" attach the eyes and the rest of the face.
10- You can add a scarf, arms… Let your imagination run wild!!. I promise you will love this Holiday Treat Recipe !
NOTE: Make sure to remove the toothpicks before giving it to your kids.