Sinful and delicious! These fudgy Nutella Brownies taste amazing! Made with real chocolate and hazelnuts. Try it and it will become your favorite recipe!
Delicious And Decadent Nutella Brownies
Don't they look sinful? These Nutella Brownies are to die for! Completely fudgy on the inside with a nutty taste of Hazelnut. If you're having a bad day, make one of these and you'll be cured.
Of all the recipes I've made this one has got to be my favorite. They are not cakey are at all. These brownies are made to melt in your mouth.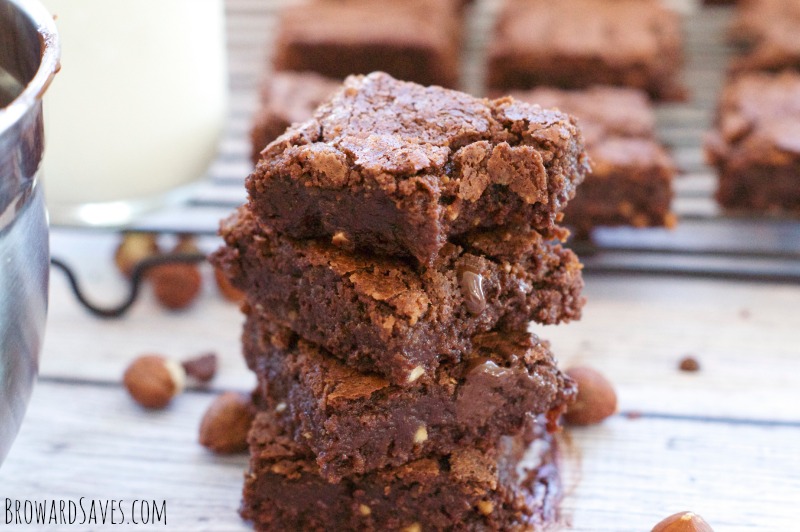 When they came out of the oven my husband tried to take a huge bite and I didn't let him (not before pictures!) so my solution was to hide them in a far away place so he wouldn't eat them.
That's the life of a blogger's family, they always have to wait until I take the pictures before digging in. These Nutella Brownies are WORTH the wait. Make it for your next bake sale and they will sell out.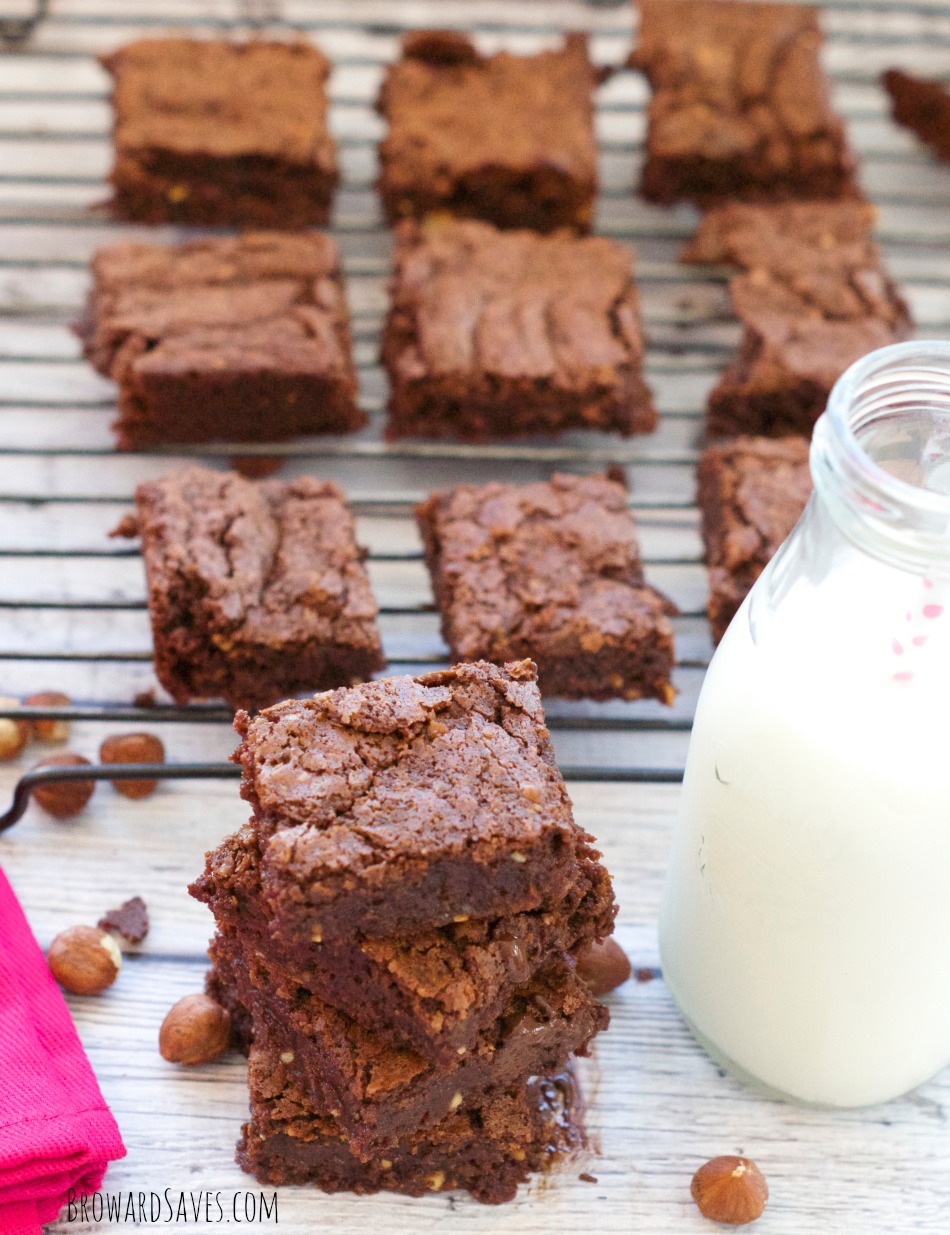 The secret to getting great tasting brownies is to use REAL chocolate, not cocoa powder, not candy coating, not chocolate chips.. use REAL chocolate. It does make a difference in taste and texture.
The other secret is to use melted butter instead of creaming it. The texture will be soft and fudgy as opposed to cakey. When they come out of the oven you will think they are still raw, but as they cool down you'll notice how they harden.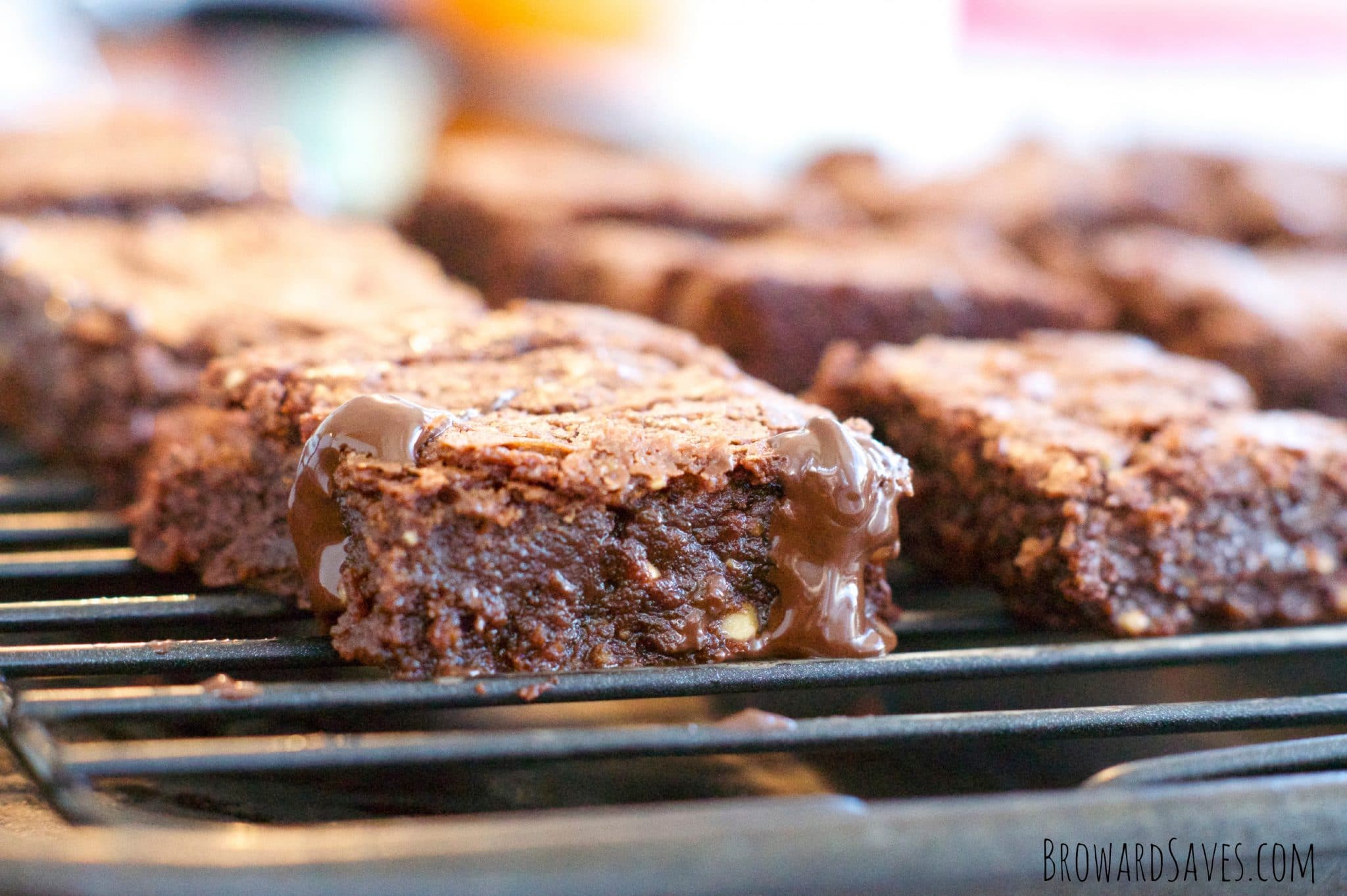 Of course adding Nutella and hazelnuts to the batter doesn't hurt the taste 😉 It makes them nutty and gives them a complex flavor. Unlike a regular ol' brownie.
Oh, did I mention how EASY these are? Just melt your chocolate and butter and then add them to the rest of the ingredients. Bake and enjoy!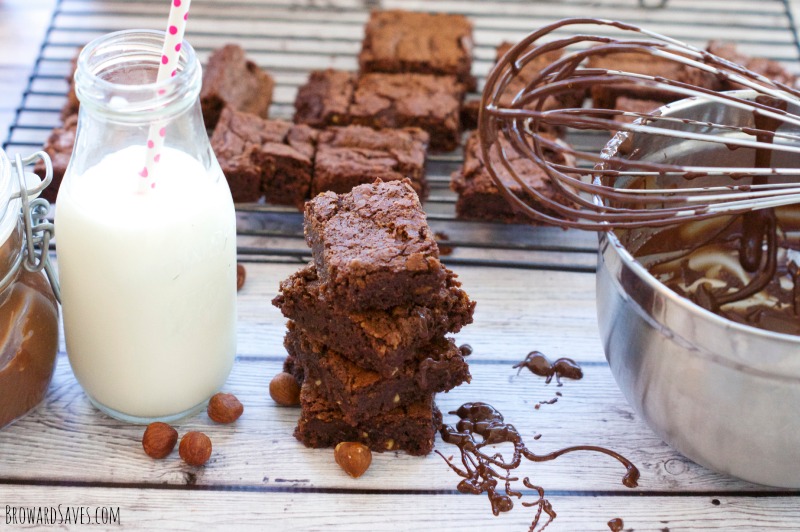 I would serve these Nutella Brownies on the side for a fancy dinner. A good serving of melting chocolate wouldn't be bad too! Or do like I did, just eat them straight our of the pan.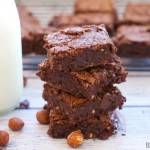 Nutella Brownies
Sinful and delicious! These fudgy Nutella Brownies taste amazing! Made with real chocolate and hazelnuts. Try it and it will become your favorite recipe!

Ingredients
1/2

cup

Nutella

1

cup

semi-sweet chocolate chunks (or chips)

1/2

cup (1 stick)

unsalted butter

1

cup

sugar

1

cup

flour

1/2

teaspoon

salt

2

eggs + 1 yolk

1/4

cup

hazelnuts or walnuts, chopped

(optional)

1/2

teaspoon

pure hazelnut extract or 1 teaspoon Hazelnut coffee creamer

optional
Instructions
Preheat Oven to 350 degrees Fahrenheit

Line an 8x8 square pan with parchment paper. Leave paper overlapping on the sides for easy removal. Spray with non-stick spray


In a pan over medium-low heat, melt the butter and chocolate chunks together. Let them cool for 2-3 minutes


Meanwhile, in a bowl, whisk the eggs, sugar, flour, and salt. Add the melted chocolate mixture, the Nutella, hazelnuts, and extract. Mix until combined

Pour mixture in the baking pan and smooth out the top with a spatula or spoon

Place in the oven for 20-24 minutes. Mixture will be cracked a bit on top but still soft inside

Let it cool on a baking rack and chill in the fridge for a couple of hours

After it's cooled, lift up the sides of the parchment paper and cut into pieces
Nutrition Facts
Nutella Brownies
Amount Per Serving (1 Brownie)
Calories 232
Calories from Fat 108
% Daily Value*
Fat 12g18%
Cholesterol 32mg11%
Sodium 76mg3%
Potassium 112mg3%
Carbohydrates 26g9%
Protein 2g4%
Vitamin A 195IU4%
Vitamin C 0.1mg0%
Calcium 22mg2%
Iron 1.4mg8%
* Percent Daily Values are based on a 2000 calorie diet.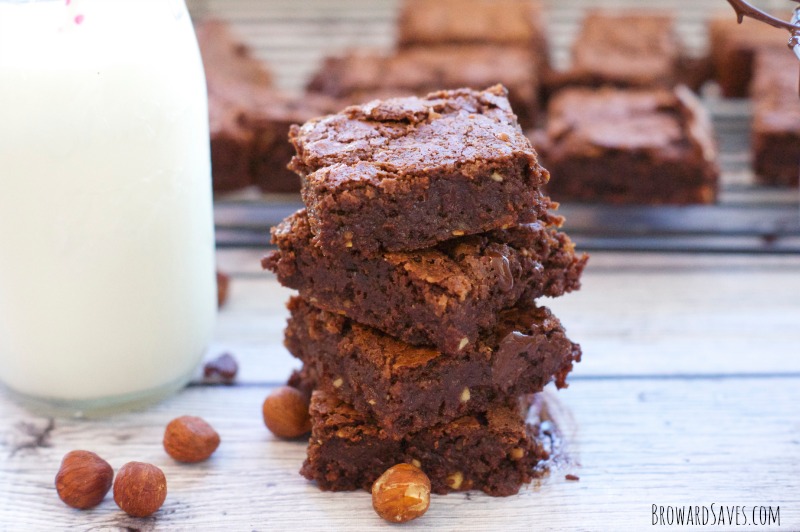 LOVE NUTELLA?? Me too! Here's another recipe you might want to try: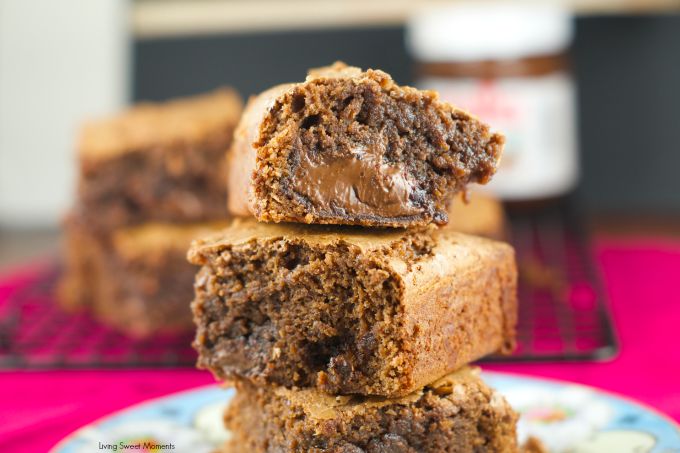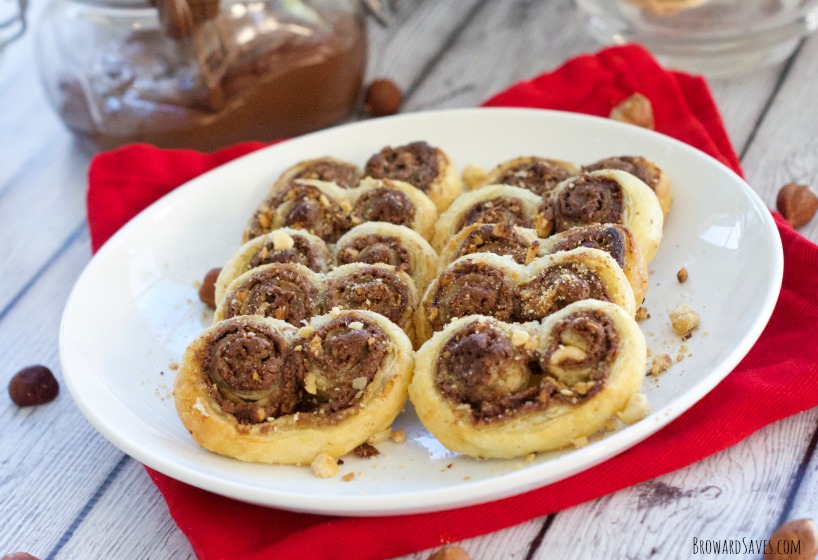 Nutella Stuffed Chocolate Chip Cookies