Comfort food at it's finest! This delicious Cream of Chicken & Leek Soup has only 6 ingredients and is super easy to make. Perfect dinner for busy families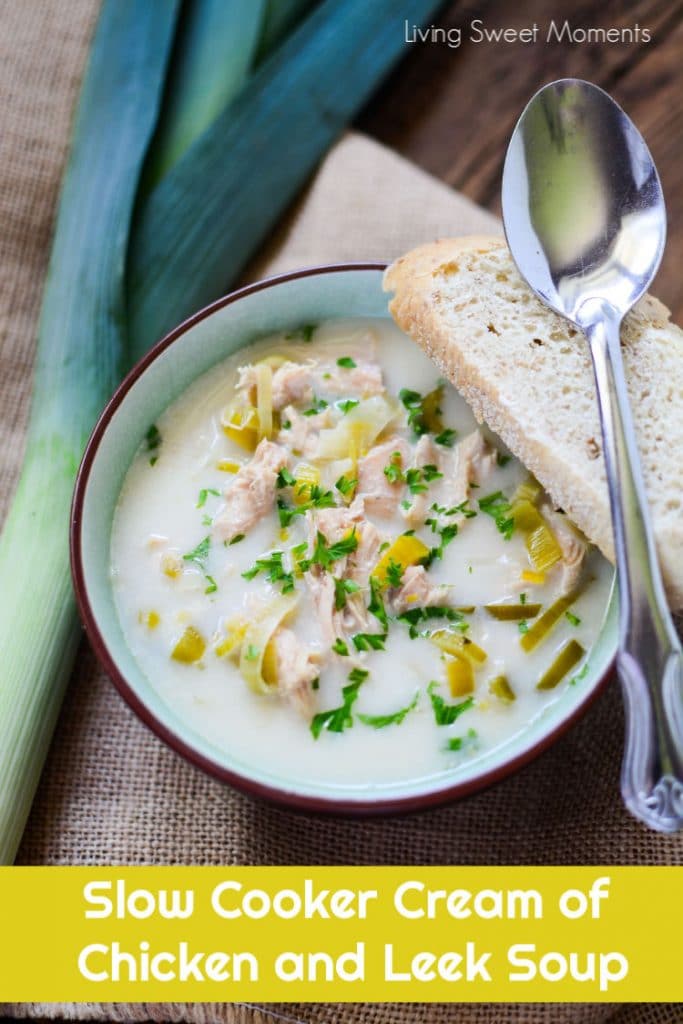 Slow Cooker Cream of Chicken & Leek Soup
Comfort food at its finest!
I love it when the machine does all the work for me. I can go on about my day and come home to a delicious home-cooked meal. And soup as an entree is always my favorite.
Leeks are amazing, they impart so much flavor in any dish. Whenever I find them at the grocery store, I always buy them. They are versatile and have a much more aroma than an onion.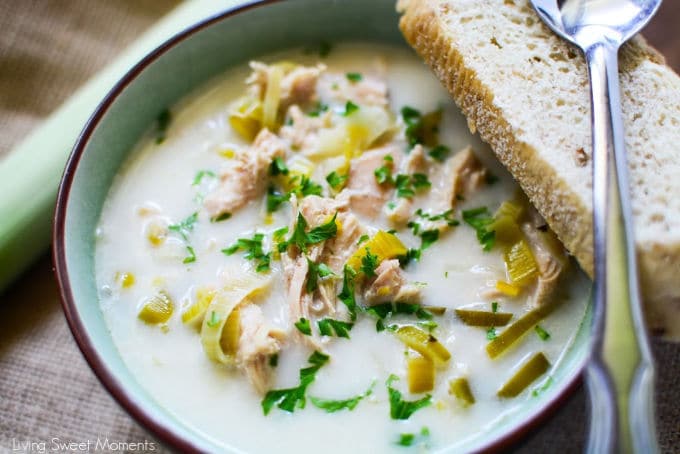 …