These amazing keto-friendly gluten-free Almond Flour bagels are super easy to make and don't require any proofing. Perfect for breakfast and snacks. They are also great for Passover.
Almond Flour Bagels
Baking at home has never been easier with these delicious Almond Flour Bagels. No yeast, no proofing, and no kneading are required.
Just mix, shape, paint, and bake. In no time you'll be enjoying fresh-baked bagels at home. Just the smell alone will have your whole family swarming around the kitchen to get a taste.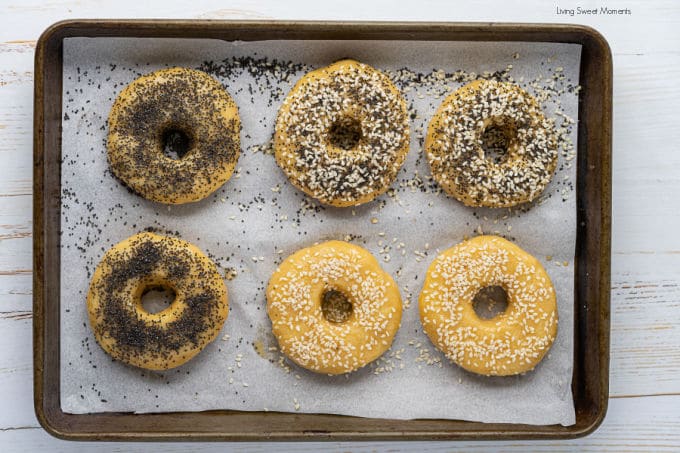 …