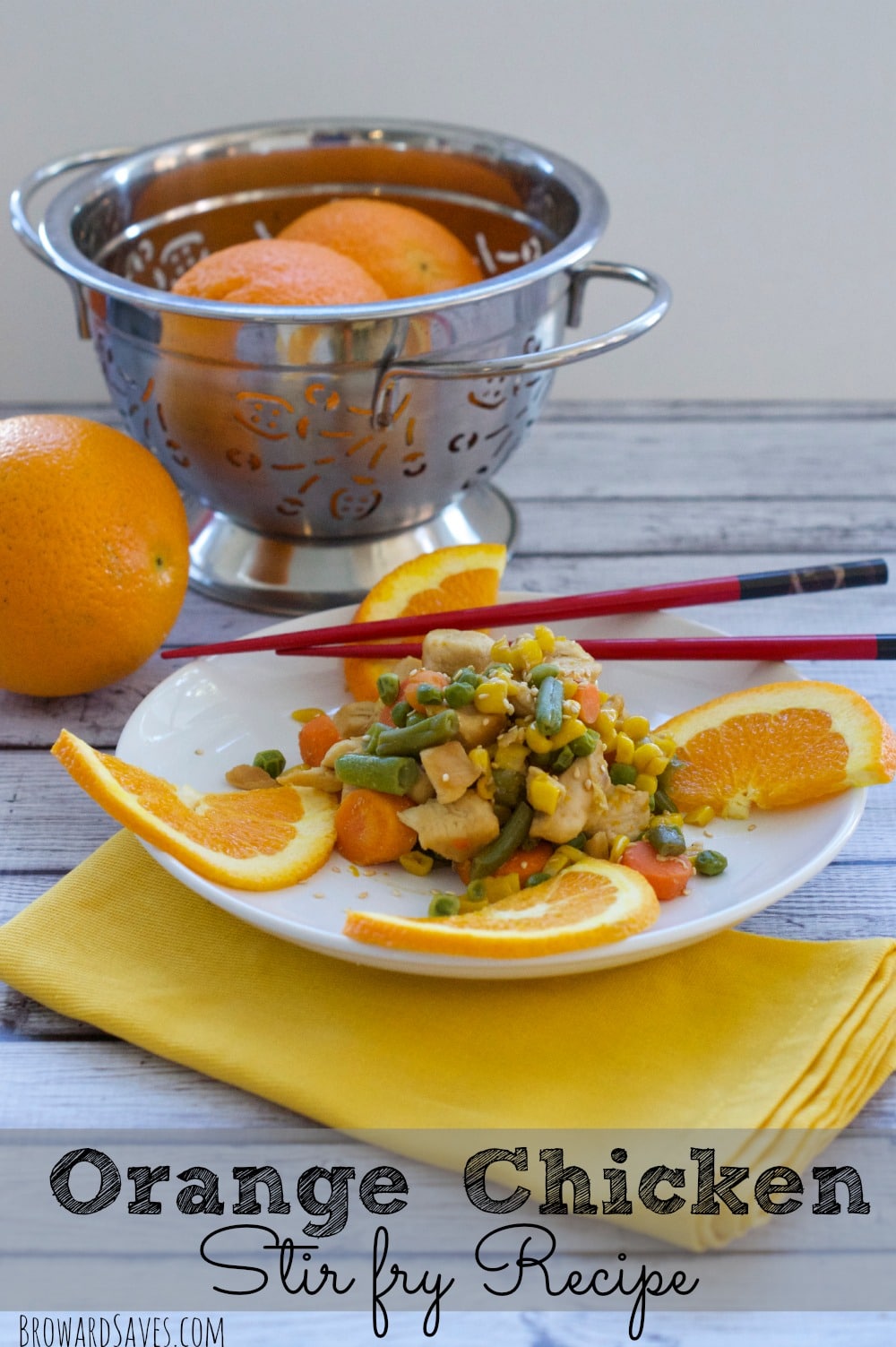 Hungry? Kids Whining? Need dinner in a hurry? If you answered yes to all these 3 questions then take a chance on this delicious Orange Chicken Stir Fry Recipe. Takes less than 15 minutes to make and the results are wonderful! It's low fat, citrusy, crunchy with a hint of sweetness. This dish is made so fast because I use frozen veggies. So the only chopping needed is for the chicken breasts. The yummy sauce requires 5 easy ingredients that you probably already have at home. The secret behind the great flavor is from the orange zest and orange juice.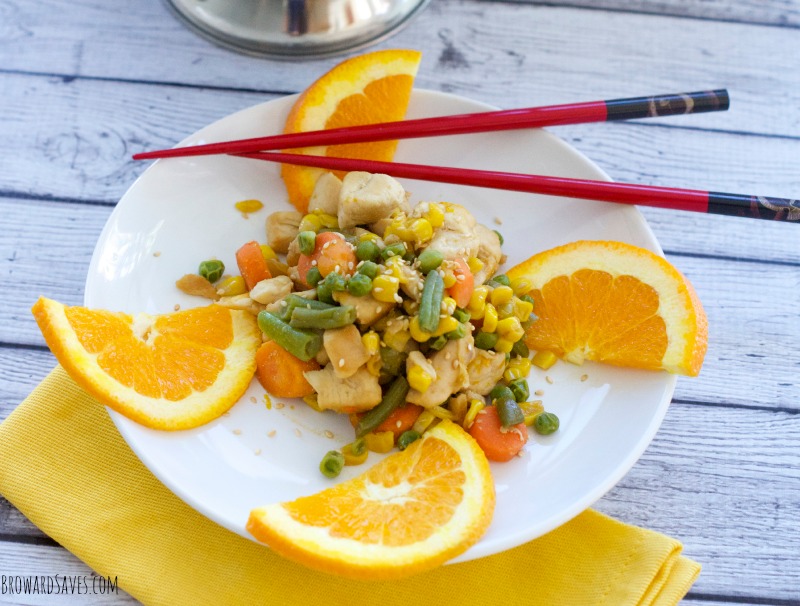 I love this Chicken Stir Fry Recipe. Sometimes I get home tired from my girls after school activities and have to make dinner in a flash, something healthy, kid and hubby friendly. These kinds of dishes are perfect and we can all eat together at the end of the day. The vegetables make the dish colorful and my girls love the that. Serve it with brown rice or whole wheat pasta on the side and you got a winning dish! They will probably come back for seconds.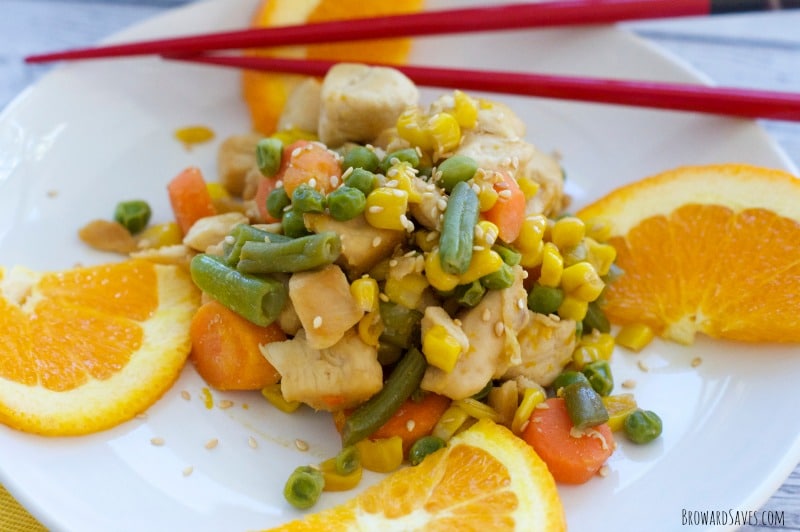 Oranges have Vitamin C and if your kids do not want to drink it in juice, they could at least get some nutrients serving oranges slices on the side. Other ingredients in the sauce are honey, vinegar and soy sauce. I sprinkled some sesame seeds on top for garnish but you can certainly leave them out.
You can also use shrimp, beef or pork if your family is not a chicken fan. The technique is the same, the only thing that will vary are cooking times. I can't wait to try this out with beef! Yum!
Do you make a lot of Chicken Stir Fry Recipes at home? If so, what are your favorites? Hope you can try this at home and let me know how it comes out!
Orange Chicken Stir Fry Recipe
Author:
Prep time:
Cook time:
Total time:
Ingredients
1 lb. of Boneless Skinless Chicken Breasts, diced
2 tablespoons of Honey
2 tablespoons of Vinegar (I used the rice vinegar)
2 tablespoons of Orange Juice (or the juice of one orange)
1 Teaspoons of Orange Zest
1 tablespoons of Soy
2 Cups of Frozen Mixed Vegetables
1 ts. of Sesame oil
Sesame Seeds for garnish (optional)
Instructions
In a bowl, mix vinegar, soy sauce, orange juice, zest and honey until combined
Heat the sesame oil over medium heat in a large skillet
Add the chicken and cook until browned on all sides (4-5 minutes)
Add the frozen veggies and stir well until they are thawed and well mixed (2 -3 minutes)
Pour in the sauce and let it cook until sauce is reduced and chicken is completely cooked (2-3 minutes)
Sprinkle in sesame seeds on top for garnish