Eddie The Eagle Cast Made A Surprise Appearance At A Miami School
Yes, It's true! The main characters of Eddie The Eagle, Hugh Jackman, Taron Egerton and the movie's director Dexter Fletcher, surprised the kids at Slam Charter School in Downtown Miami last week. Those are some lucky students.
The kids faces were indescribable! They were elated. It's not every day that Hollywood actors casually stop by your school to say hello and answer questions about the movie. The actors and directors were super nice and answered all their questions candidly.
They also honored a High School coach who battled stage 4 cancer and is now is remission. It was a very beautiful act.
Hugh talked to the kids about loving their school and respecting their teachers. He also encouraged them to follow their dreams and passions.
At the end of the visit, the trio took a "selfie" with the students and staff. The kids LOVED IT.
It was truly a remarkable day that the kids will never forget. I know I won't!
Of course, I couldn't leave without taking a picture with Hugh and Taron.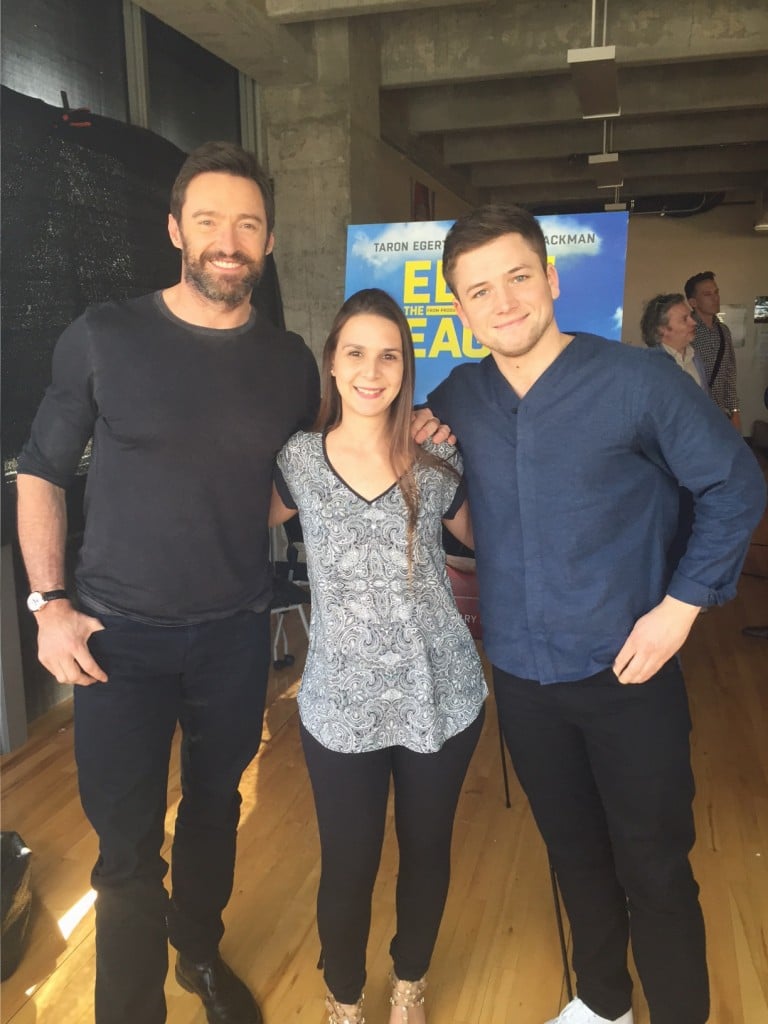 Eddie The Eagle will open in theaters on Friday, February 26th. There will be a Nationwide sneak preview at 4:00 pm 2/21, don't miss it!
Synopsis:
Cut from the Olympic ski team, British athlete Michael "Eddie" Edwards travels to Germany to test his skills at ski jumping. Fate leads him to Bronson Peary, a former ski jumper who now works as a snowplow driver. Impressed by Edwards' spirit and determination, Peary agrees to train the young underdog. Despite an entire nation counting him out, Eddie's never-say-die attitude takes him all the way to a historic and improbable showing at the 1988 Winter Olympics in Calgary, Alberta.
Here's the trailer for the movie: