Celebrate National Cookie day with Otis Spunkmeyer's Chocolate Chunk Cookies! They are soft, chewy and full of chocolate. Contains no funky stuff!
"This post is sponsored by Otis Spunkmeyer, however all opinions and taste tests are 100% mine"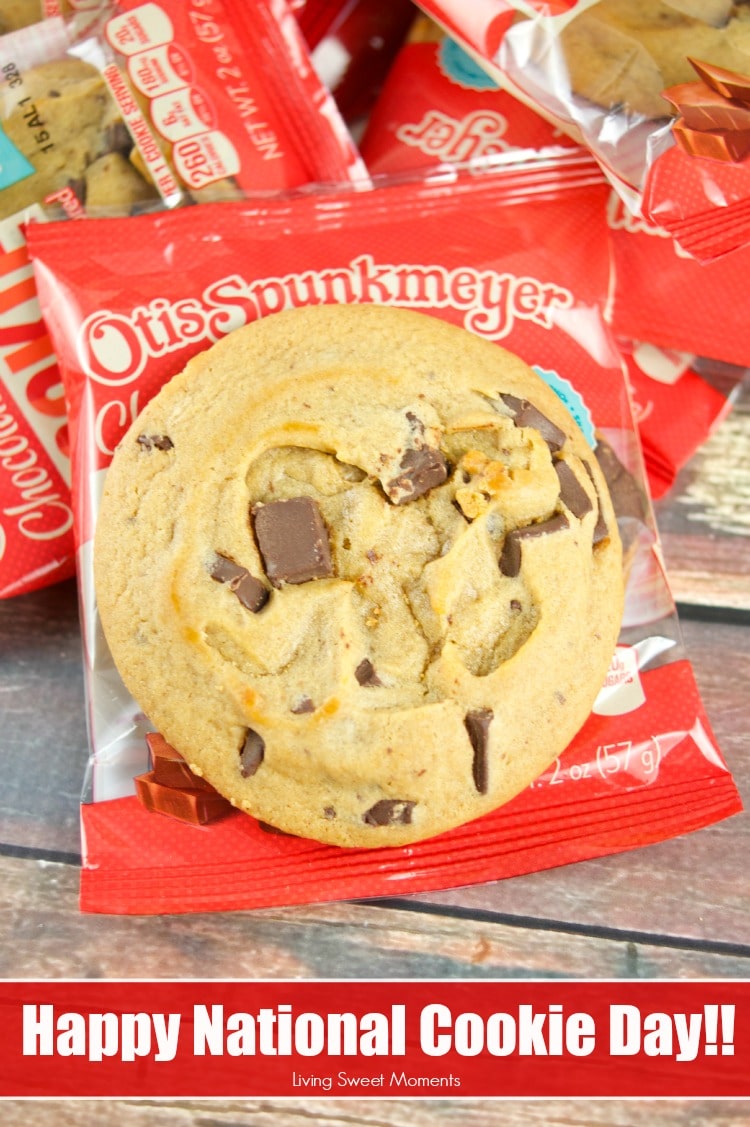 Happy National Cookie Day
In case you didn't know, December 4th is National Cookie Day. A day full of joy and full of sweet filled bellies. Normally I bake to celebrate the occasion, but this year I am putting the apron down and opening up a package of Otis Spunkmeyer Chocolate Chunk Cookies.
Otis Spunkmeyer is launching a new line of cookies, snack cakes, muffins, cupcakes and even cookie dough. Look for them January 2016 at your favorite supermarket and AMAZON! That's right, you can get your favorite sweets online. Perfect for those cravings.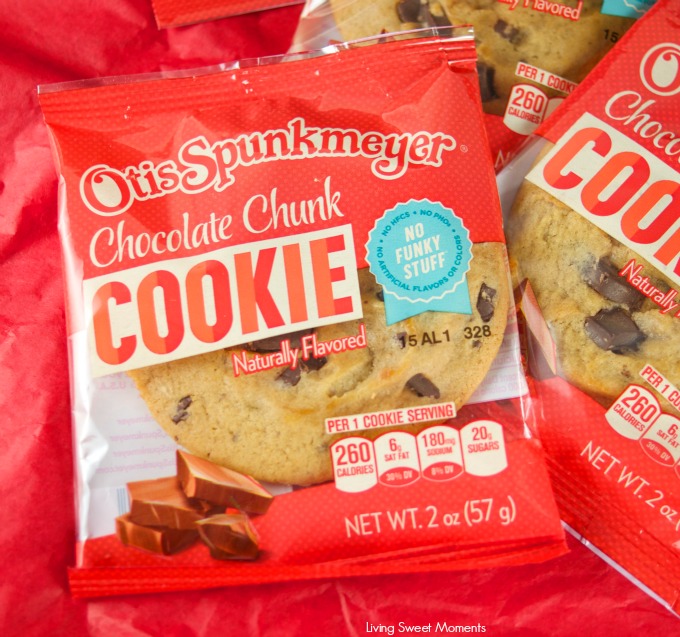 So last month I attender BlogHer Food in Chicago. The people at Otis Spunkmeyer went all out and displayed their new line of products on a table. I passed by and tried one of those yummy snack cakes, loved it.  Then I pretended to forget something to passed by again and eat some more. They are so good, delicious and you can tell they use high quality and REAL ingredients.
These chocolate chunk cookies come individually wrapped which are perfect to snack on the go. They are soft, chewy and full of chocolate chunks. See for yourself..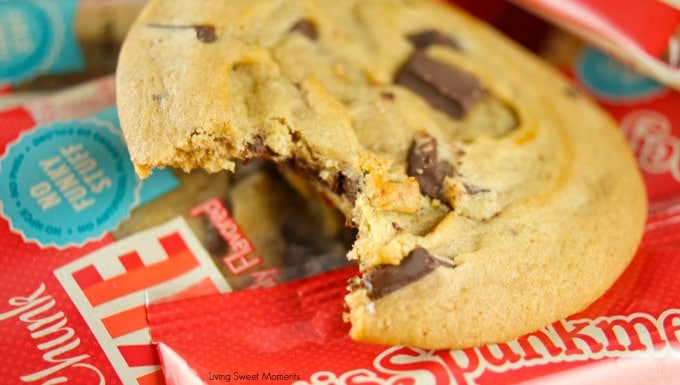 What I LOVE most about Otis Spunkmeyer is that NONE of their products contain funky stuff, meaning no artificial colors or flavors, no high fructose corn syrups and no processed oils. They have a shorter shelf life so they are FRESHER when you eat them.
I am sure after reading this post, your mouth is watering. So is mine! I LOVED all of their sweets and will definitely be buying a few as soon as they launch in January 2016.
Now the good part…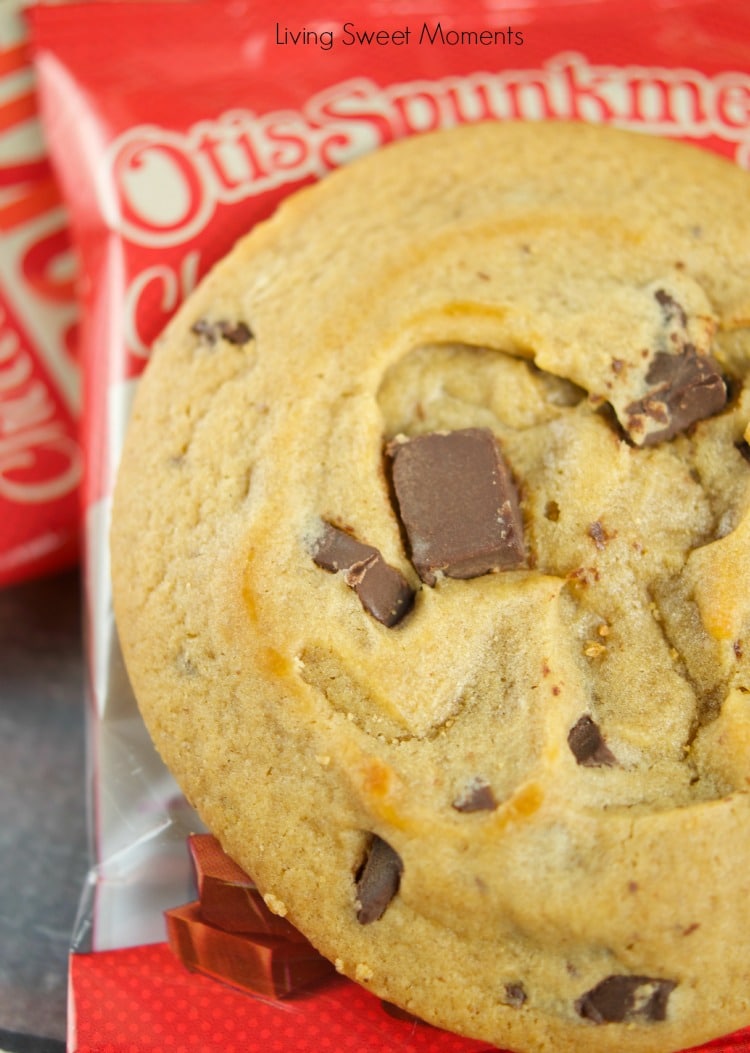 GIVEAWAY
One lucky reader will get a box of Otis Spunkmeyer Chocolate Chunk cookies to try at home! That's right! The winner will be one of the first people to try them before they come out.
Giveaway ends December 11. All you have to do is follow the instructions on the rafflecopter form below.
Must be 18 or older and reside in the US. Only ONE entry per HOUSEHOLD please.
Good luck!