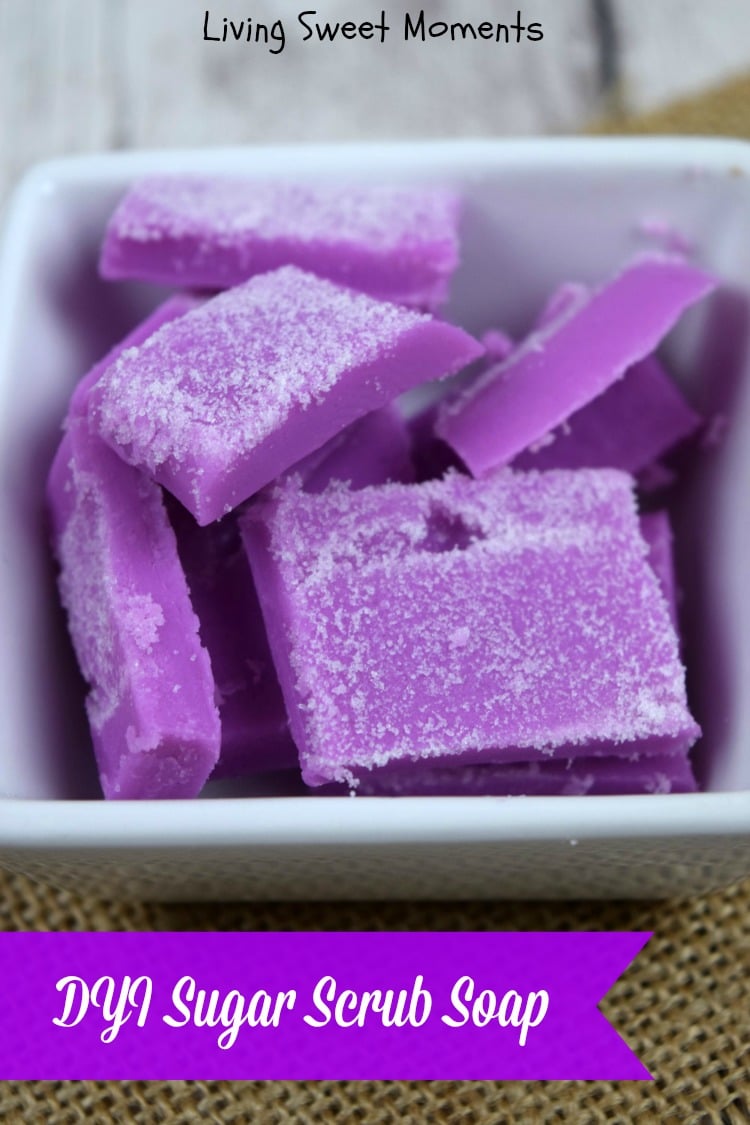 There is nothing more relaxing than a nice warm shower and with the warm weather I'm sure your skin is really dried out by now. Exposure to the sun can really dry out your skin and make it seem flaky at times and the only way to cure dried out skin is by using a hydrating Sugar Scrub. Since I love making all of my own beauty products I decided to whip up some Homemade Sugar Scrub Soap Cubes and they work fantastic!
 I got all the items I need to make the sugar scrub soap cubes from my local Michael's. You can find them at some Walmart stores, Joann stores and online! Amazon never disappoints.
You also use cute molds to shape your soaps any way you'd like to and choose a different color depending on the occasion.
Homemade Sugar Scrub Soap Cubes
Here's what you need:
 4 Cubes Melt & Pour Soap Base (you can get it at Michaels, Joann Stores and even WALMART)
 1 Tsp Jojoba Oil
 1 Cup Sugar
 Pyrex Measuring Cup
 Pyrex Glass baking dish
 Purple Neon Food Coloring
Process: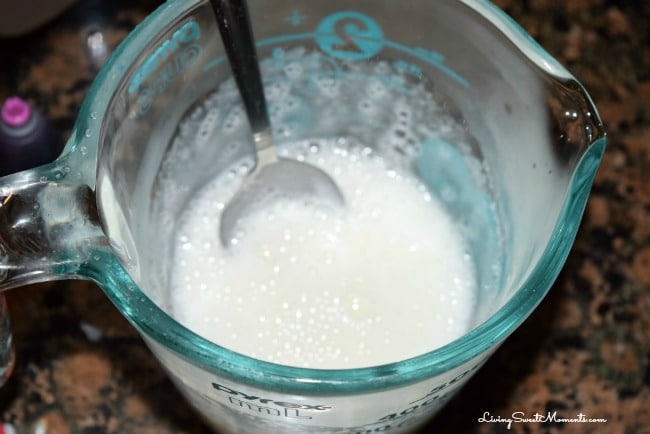 Cut up your melt & Pour Soap base and place in your measuring cup and place in the microwave for 1 minute. Once it's done in the microwave, remove and stir.
Grab ½ Cup of sugar and pour into your soap base mixture and top off with your jojoba oil. Now add in 1 drop of your food coloring to give the sugar cubes a fun color. Give it a good stir to mix it all together.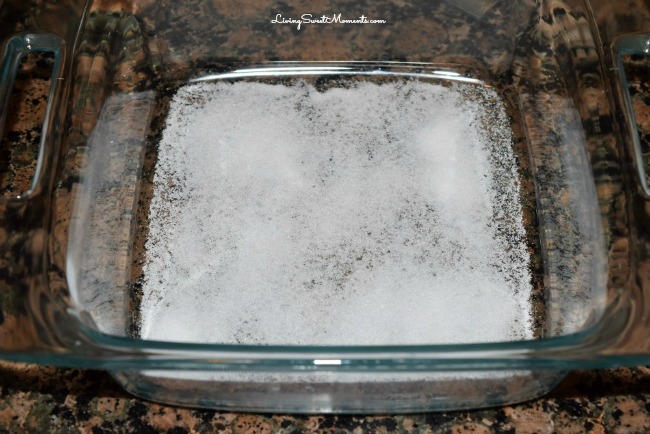 Grab your glass baking dish and cover the entire bottom with a layer of white sugar. Quickly pour your soap mixture over the sugar and allow to harden for 10 minutes.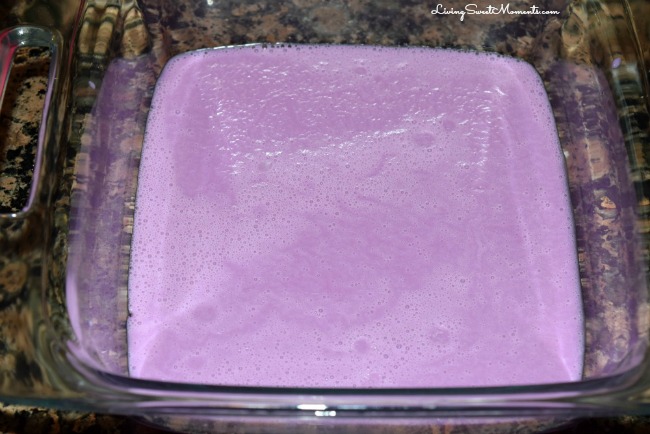 Once hardened remove from pan and cut into squares and use in the shower.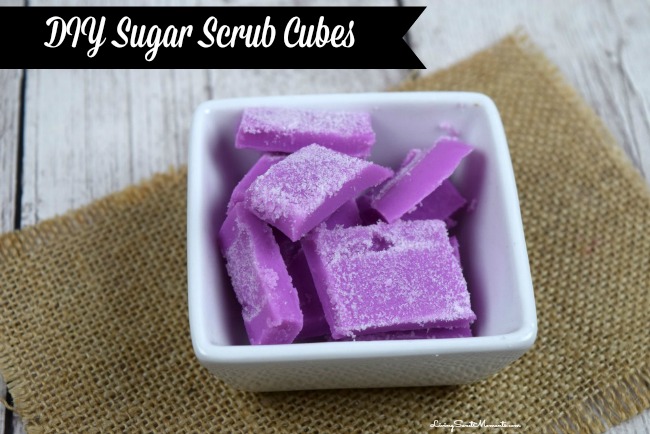 Enjoy.