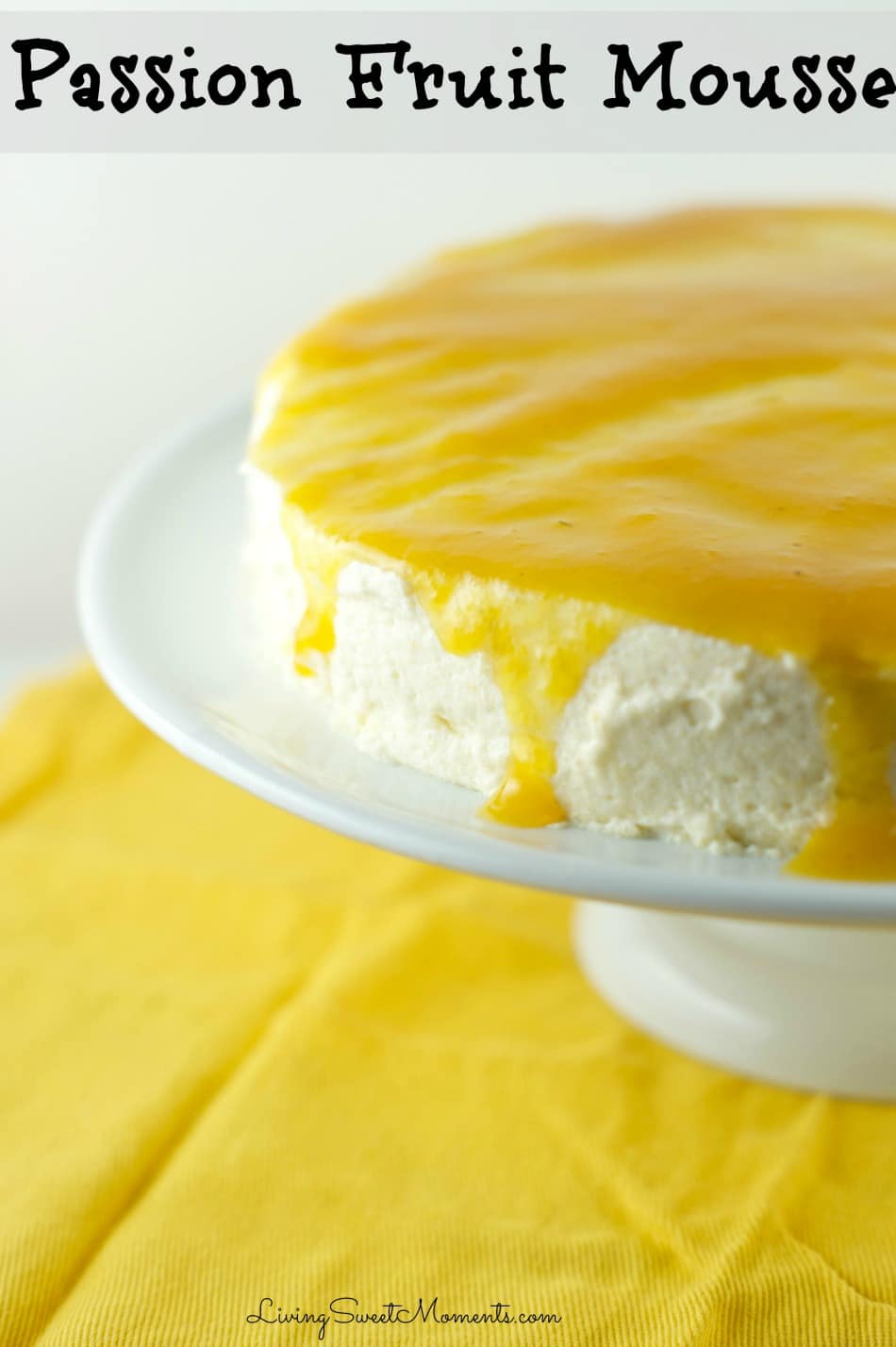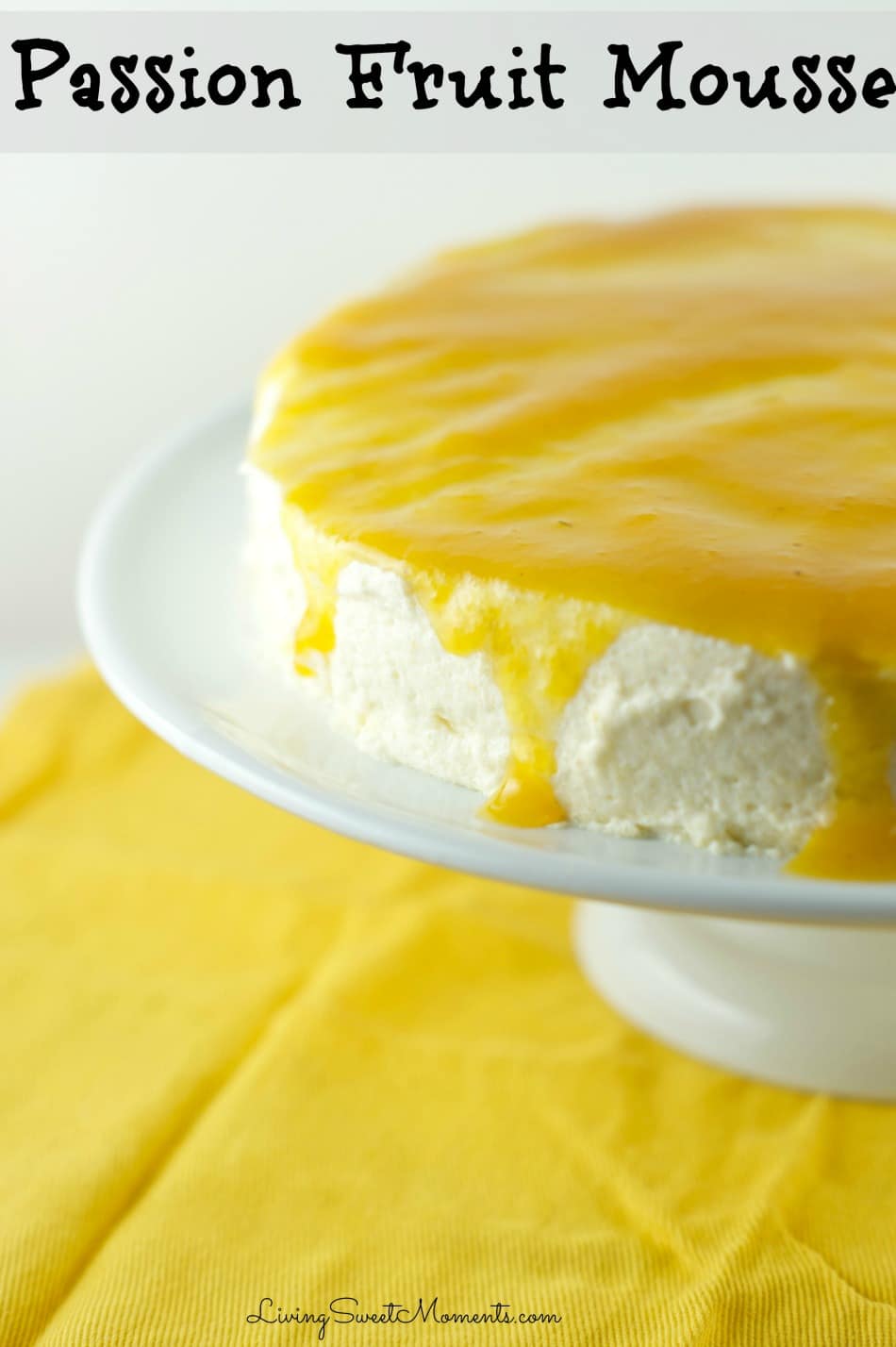 Passion Fruit Mousse Recipe
Friday night you are finally here! I can sleep in tomorrow and watch TV all night! My hubby and I have tons of stuff recorded on the DVR that we are dying to see, the first one is the new season of Shameless.. Oh how I've missed them. We plan to sit in front on the TV while munching on this Passion Fruit Mousse.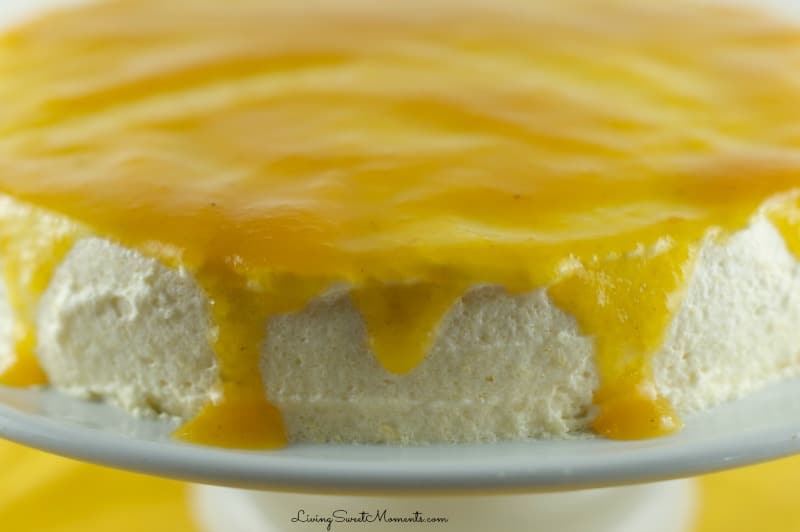 Don't be fooled by the cake shape.. It's a creamy mousse than can be eaten off with a spoon and displayed in a big bowl. You see in this shape because I have a weird phobia of using baking pans and bowls to present desserts…There's nothing wrong with it, I am just weird. Bu in my defense, it does look very pretty. I serve it with a tangy passion fruit reduction on top to enhance flavor and texture.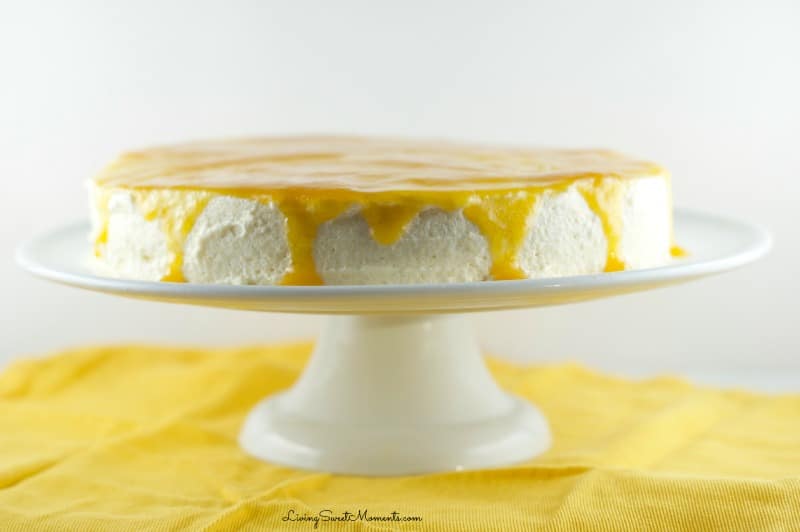 I love this recipe because it's delicious and there's no eggs inside, so if you're concerned about food born illnesses you can give this Passion Fruit Mousse Recipe the green light. This mousse is so delicate, simple and very easy to make.  Here's step by step photos of the process: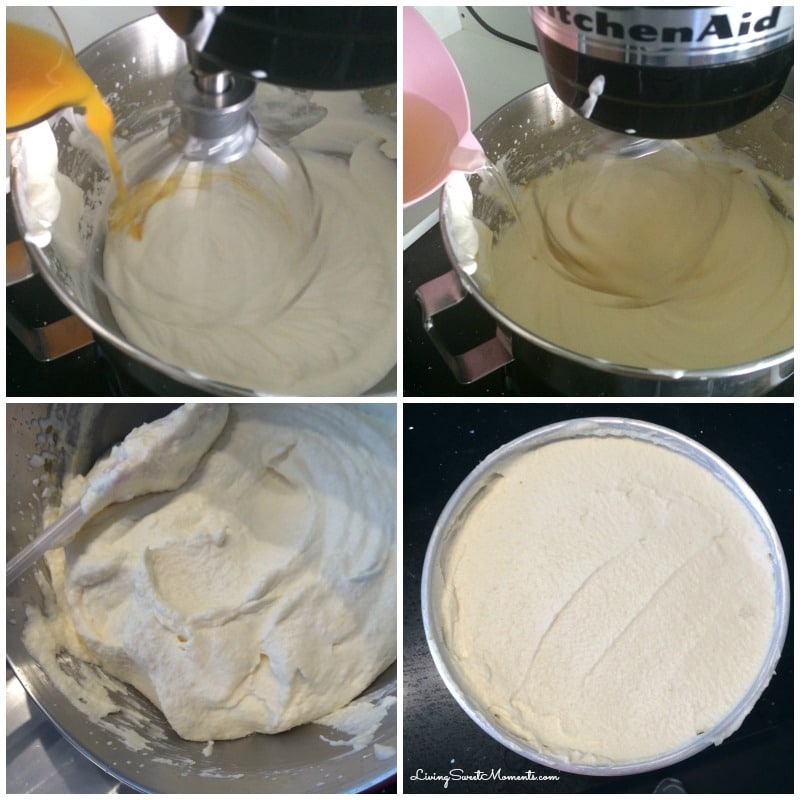 If you're hosting a family event, party of small get together, serve this passion fruit to your guests and I promise that they will be thrilled. Passion Fruit has a very tropical and tangy flavor that balances well with the creamy mousse. Like biting a soft pillow.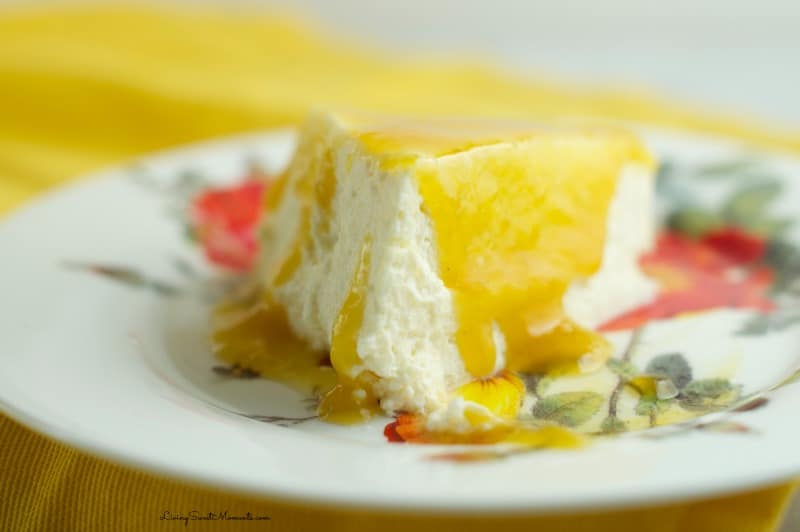 You can serve this up in individual ramekins, cups or even those cute wine glasses. That will make for a nice and elegant presentation or serve it in the shape of a cake like I did and cut slices. You can add candied almonds or pecans on top for a little sweet crunch up top.
 I hope you can make this Passion Fruit Mousse Recipe at home and please come back and tell me how it came out!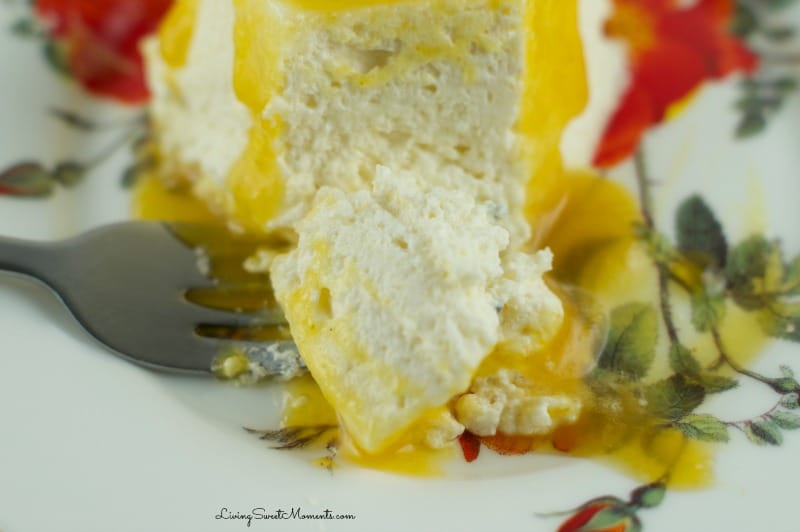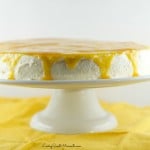 Passion Fruit Mousse Recipe
Ingredients
For Mousse
1

Cup

of Passion Fruit Concentrate

thawed

1

Cup

of Water

1

Cup

of Sugar

4

Envelopes of Unflavored Gelatin

2

Cups

of Whipping Cream

Nonstick Cooking Spray
For Passion Fruit Reduction
1

Cup

of Passion Fruit Concentrate

thawed

1/2

Cup

of Sugar

or more if needed
Instructions
Empty the gelatin envelopes in the water and add the sugar. Mix until combined and let it rest until the mixture resembles the texture of applesauce, about 5-6 minutes

Using a mixer, whip the whipping cream until stiff. Add the passion fruit concentrate slowly to the whipping cream (while mixer is still running). Finally add in the dissolved gelatin and mix until everything is combined

Pour mixture onto a bowl, a greased 9" cake mold or individual cups

Chill for 6-8 hours of overnight

To unmold: run a knife through the sides of the mousse and turn onto a cake plate. If the mousse is stuck, simply run warm water to the bottom of the pan and umold
For Reduction
In a saucepan, cook the passion fruit concentrate and sugar on medium heat. Let mixture boil until it reduces and thickens - About 5-6 minutes. If the liquid is too tart, add more sugar

Cool in the fridge
Assembly
Pour the reduction on top of the mousse and serve chilled

Enjoy!