Introducing New Fiber One Cheesecake Bars – With only 150 calories, these delicious bars are the perfect low fat snack or dessert for kids and adults alike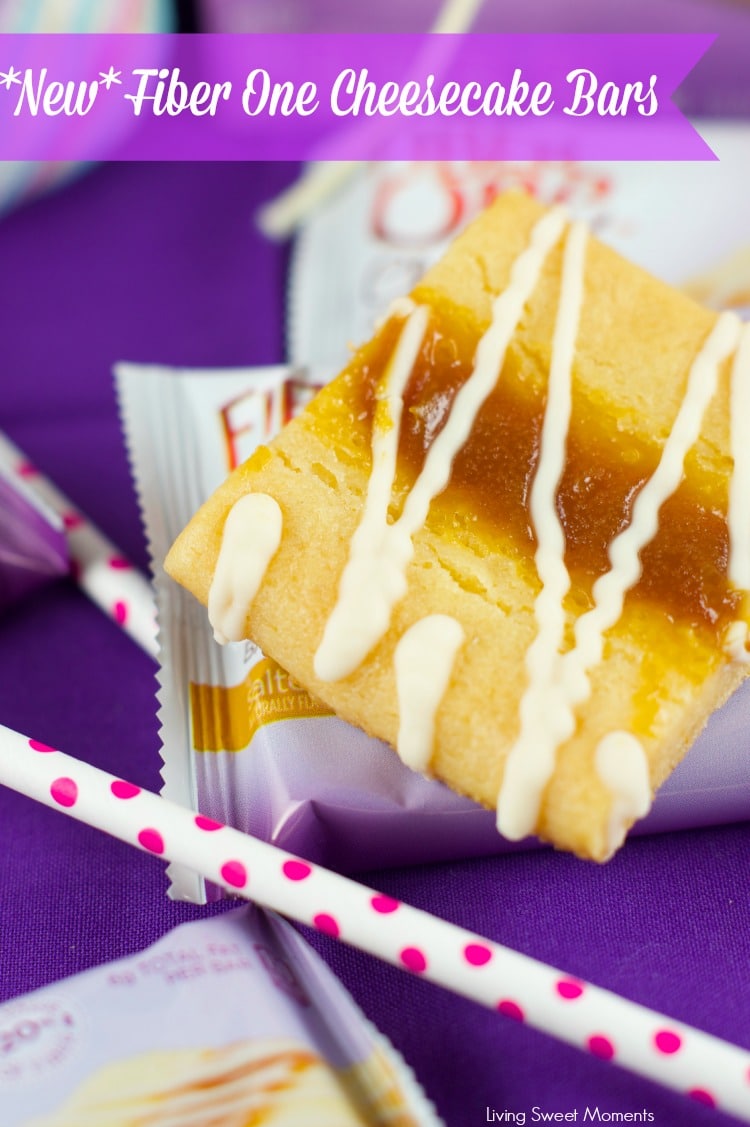 Introducing New Fiber One Cheesecake Bars
Imagine a bar with a graham cracker bottom, a creamy cheesecake middle layer all topped with salted caramel. But wait for it, here's the kicker: These bars are only 150 calories each with 5 grams of fiber. The perfect guilt free dessert after dinner (or anytime). I am planning of adding them to my girls lunchbox this fall.
Sometimes when I am in a hurry or crave something sweet, I tend to make the wrong choices by getting fresh baked goods or chips. Having these Fiber One Cheesecake Bars in my pantry will take care of my sweet munchies without feeling guilty later on. I can't deny it, my sweet tooth sometimes can overpower my conscience. Maybe that's why I love making delicious desserts for this blog. 😉
There 2 different flavors to choose from: Salted Caramel or Strawberry. I tried the first one and can't wait to try the strawberry bars. They are readily available at your local grocery store. I got mine at Publix where you can print off a $.50 off coupon valid from 7/16-7/29. Hey with that offer get a few boxes!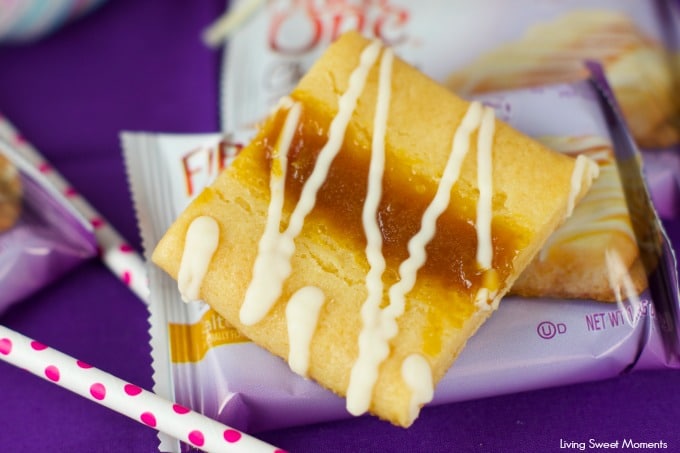 Today we are traveling up north and I just packed a few of these in case my girls want a snack in the airplane. Since they come individually wrapped, they are easy to eat on the go.
And just because I love you, I am giving away a $15 via Paypal to one lucky winner. All you have to do is follow the instructions on the Rafflecopter below. Giveaway ends July 26th at Midnight.
Giveaway is open to US residents over 18 years or older. Only one entry per HOUSEHOLD please. Good luck everybody!