Keep Your Kids And Toddlers Happy With Sprout®! – Sprout baby and toddler food is made with real ingredients and interesting combinations that they will love
This is a sponsored conversation written by me on behalf of Sprout® Organic Baby and Toddler Foods. The opinions and text are all mine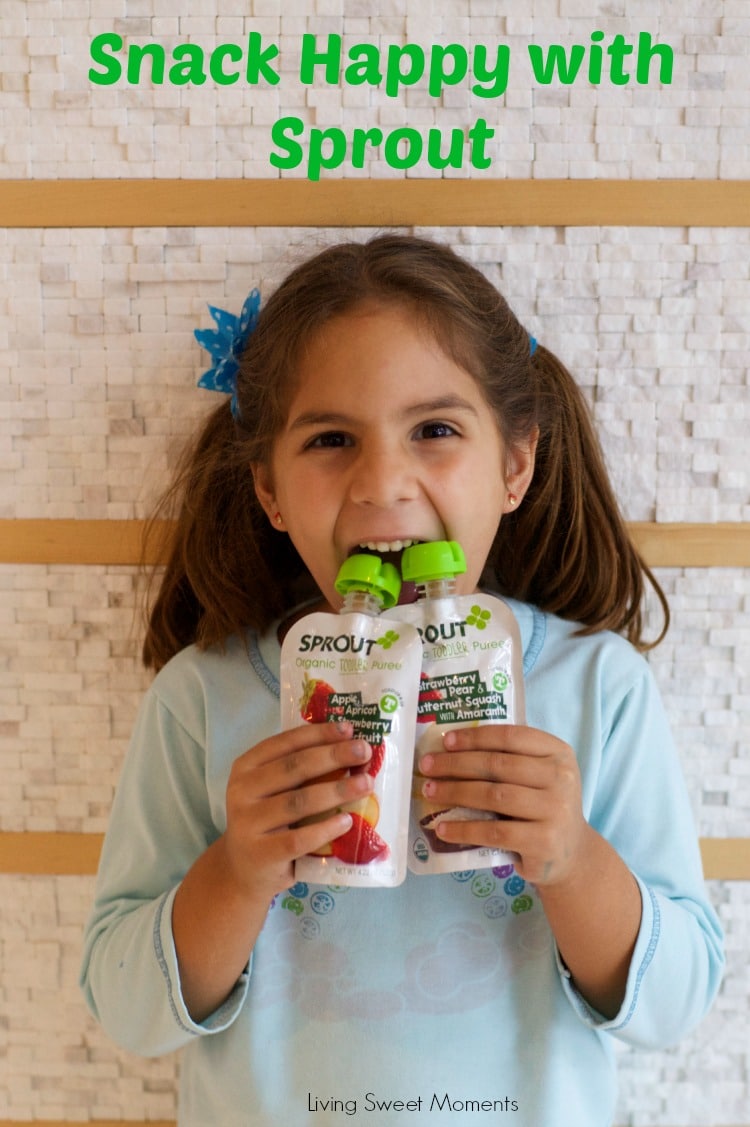 Keep Your Kids And Toddlers Happy With Sprout®!
I still can't believe my baby is 5 and is in Kindergarten. Every morning I see her getting on the school bus and wonder. Where did time go by? She's so sweet, adorable and has this really cute voice that makes my heart melt. That being said, she has also been the most difficult one. That angel face doesn't fool anyone 😉
When it comes to eating, taking a bath, doing homework, etc I LITERALLY have to chase her. She runs, she hides, she refuses. It's a bit frustrating sometimes and keep hoping it's just a phase.. A 3 year phase lol!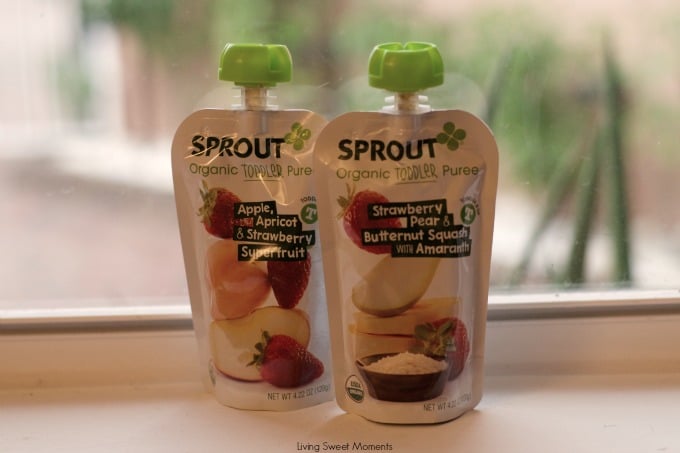 A few weeks ago, I started buying these great Sprout® Organic baby/toddler food pouches. They are the perfect size for a snack and she can eat it while running away from me.
As a mom, I love the fact that it's made with real ingredients with no sugar added and as a chef I LOVE the ingredient combinations. It's a great way to expand your child's palate. Can you believe my kid ate a Sprout® pouch with Strawberry, Pear, Butternut Squash and Amaranth? Try giving these ingredients to your child separately. I am sure mine wouldn't go near Amaranth.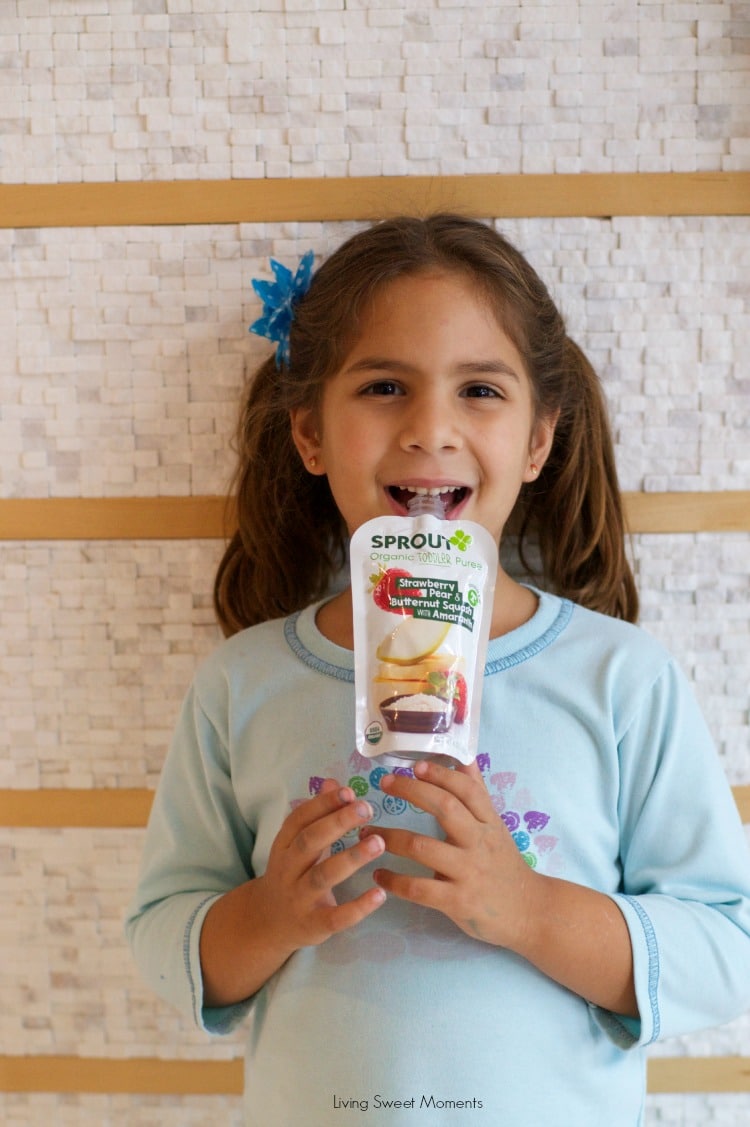 Whether you have a baby, a toddler and a big kid like me. Give Sprout® Organic baby/toddler food a try. They come in tons of flavors that they will love. My girl eats them as a snack after school or sometimes I stick them inside her lunchbox. I get mine at my local Publix and check out all the different combinations they have available: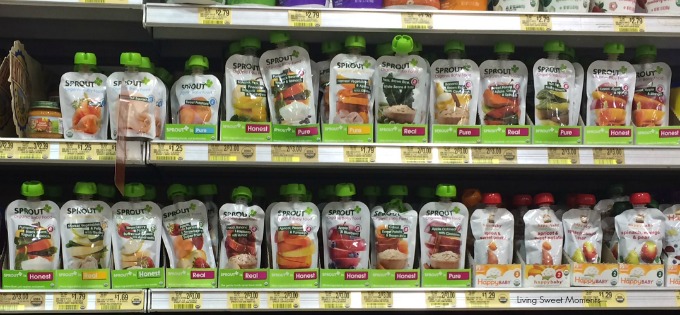 So there's plenty to choose from. Fruit and veggie combinations. Also there's some with grains for a growing toddler. We have yet to try them all but right now my daughter adores the ones with the pumpkin flavor inside.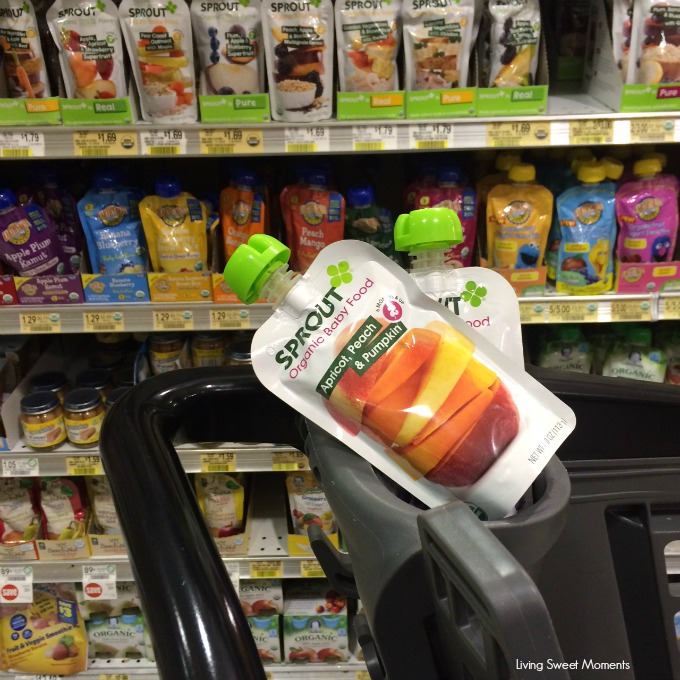 Here's my I love Sprout® Organic baby/toddler food pouches:
USDA certified organic

Non GMO

Honest flavor names that match ingredient lists

Only baby/toddler food brand that doesn't use acid preservatives (e.g. citric acid, ascorbic acid or lemon juice concentrate) which can upset baby's system

Only baby/toddler food with no additives, fillers or flavors in any of its recipes

BPA Free packaging
So next time you head on over to your local Publix, pick a food pouches. Your kid's will love it.
This is a sponsored conversation written by me on behalf of Sprout® Organic Baby and Toddler Foods. The opinions and text are all mine.