Check out these delicious Sugar-Free Cake Recipes perfect for diabetics and people on a restricted diet. Enjoy all the flavor without the sugar. Enjoy! 
6 Amazing Sugar-Free Cake Recipes
A few months ago, I made a diabetic birthday cake recipe. It was sweet, delicious and addicting, I gave it to my mother in law and she couldn't believe that the cake was sugar-free.
Nowadays, there are many great sugar substitutes out there that can deliver the same taste without the sugar spikes. Perfect for people who suffer from diabetes or are in a restricted glycemic diet.
If you're looking for natural ingredients to make sugar-free cake recipes, use natural fruit juices. And of course, remember to eat in moderation. This advice is for anyone, regardless of your diet.
For this roundup, I asked my blogging buddies to give their best diabetic cake recipes, and boy did they deliver. As you may know, there's amazing talent out there and the following recipes left me with a huge appetite and a full heart.
So without further ado, eat cake: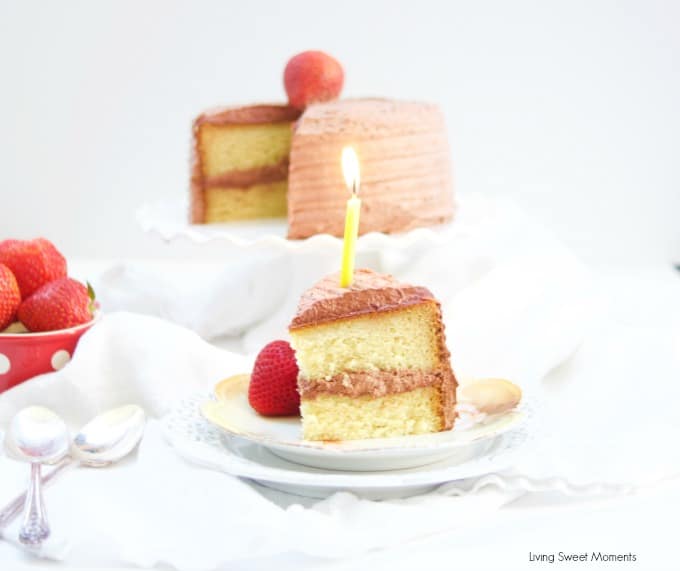 Diabetic Birthday Cake Recipe: this delicious This delicious Cake Recipe has a sugar free vanilla cake with sugar free chocolate frosting. A decadent and tasty dessert for everyone!
Mocha Chocolate Cake with Mocha Buttercream Frosting from The Fit Cookie: Enjoy 2 layers or mocha chocolate cake with mocha buttercream frosting. This delicious cake is Vegan, gluten-free; Free of dairy, eggs, yeast, soy, corn and white sugar. Looks amazing, doesn't it?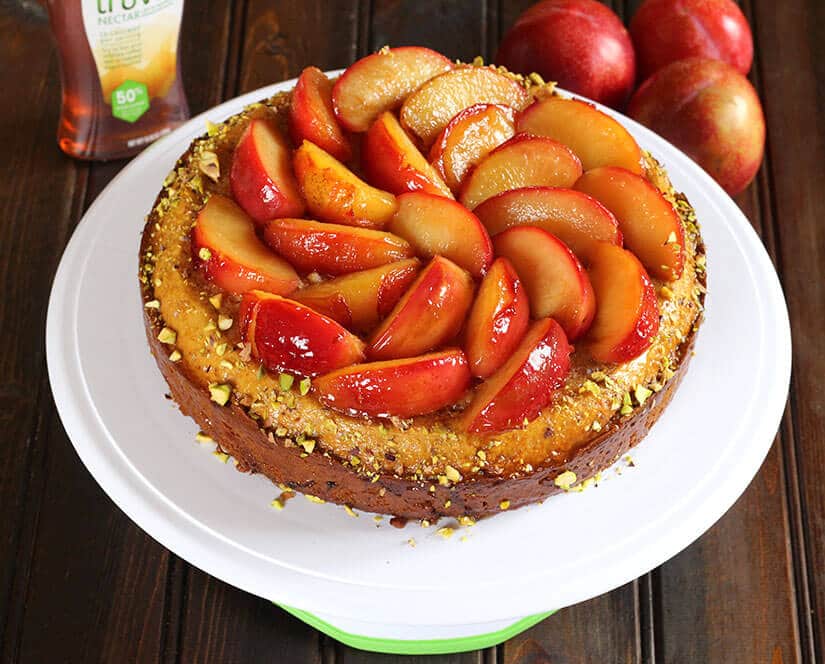 Nectar Plum Cake from Cook With Kushi:  a classic cake with soft and moist texture, served with caramelized fruit topping that is perfect for holidays, parties or any time of the year. This cake is also popularly known as honey plum cake.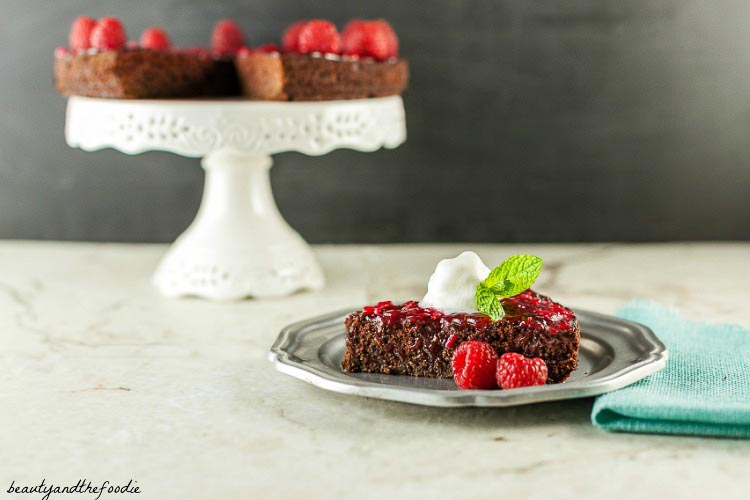 Chocolate Fudge Raspberry Sauce Cake from Beauty And The Foodie: A lovely, decadent, Chocolate Fudge Raspberry Sauce Cake that is grain free, paleo, low carb, and keto. A divine chocolate cake with a sweet berry sauce. Perfect for special celebrations, Valentine's Day, or everyday chocolate emergencies! Who doesn't have chocolate emergencies?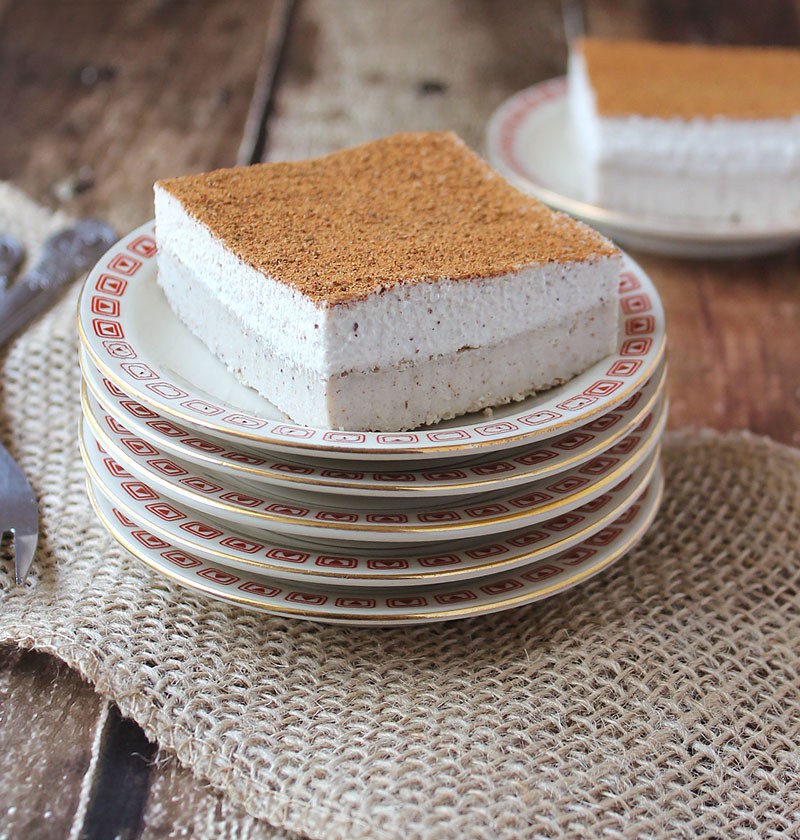 Cinnamon Cashew Cake from Running Srilankan: this gluten-free sugar-free cinnamon cashew cake looks like a tiramisu but tastes like a cheesecake and I it's beautiful!!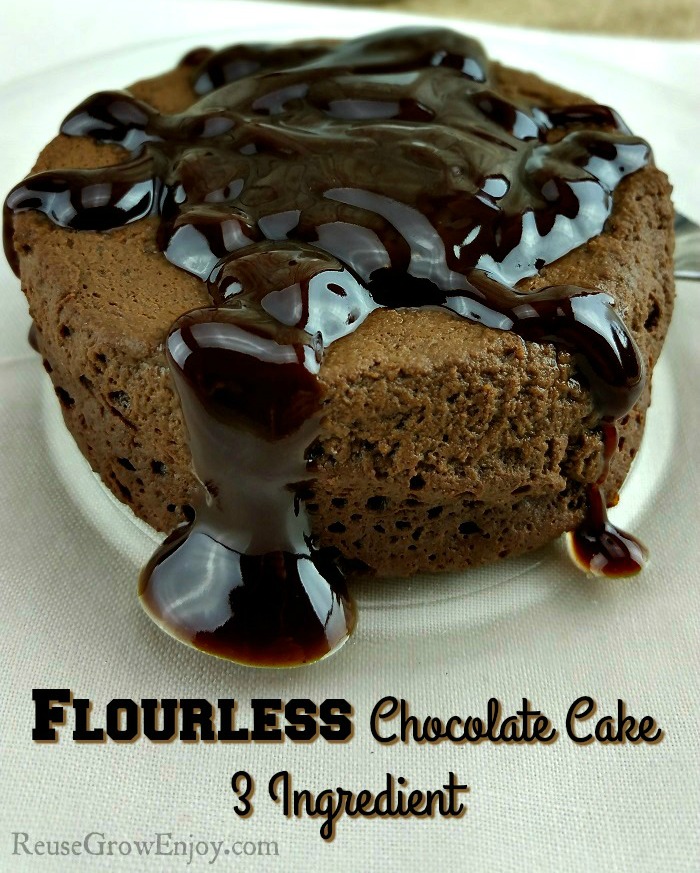 3-Ingredient Flourless Chocolate Cake from Reuse Grow Enjoy: this Healthy Flourless Chocolate Cake  has only 3 Ingredients and it's dairy, sugar & gluten free. Can you guess what those ingredients are?
So there you have it folks! 6 new recipes to tackle during the weekend!
I hope you can try these delicious Sugar-Free Cake Recipes at home. If you do, please upload a pic on Instagram and tag me @Livingsweetmoments or use the hashtag #LivingSweet.
Still hungry? Head on over here to check out The Best Cake Recipes.
You may also like: