Are you brave enough to take the Overnight Coffee Challenge? Your box will arrive by mail and inside there will be a Thermos with hot coffee waiting for you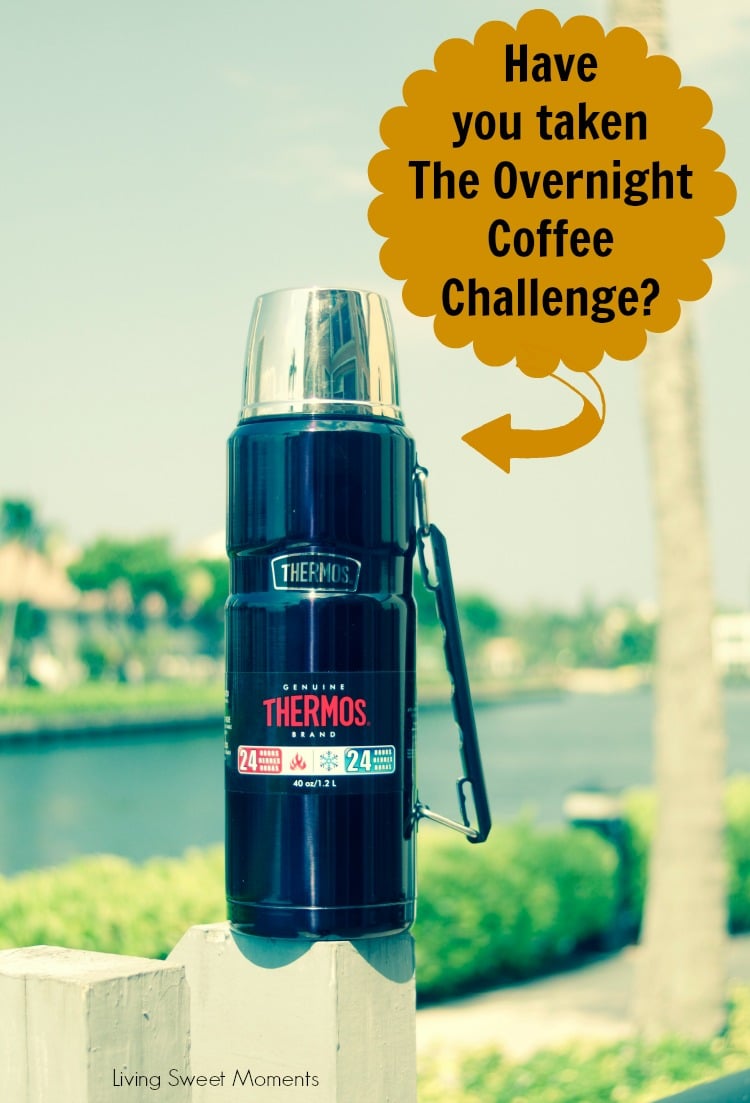 Do You Dare To Take The Overnight Coffee Challenge ?
Oh boy! If you're a caffeine addicted fella, then this post is for you. I recently got contacted by the wonderful people at Thermos with the question: Are you ready to take the overnight coffee challenge? I honestly was a little confused. What does that mean?
They told they were sending me a box of coffee by mail. Since I love coffee I said OF COURSE! send me all the coffee you have.
The next day (not joking), I receive a heavy box with this photo on the cover: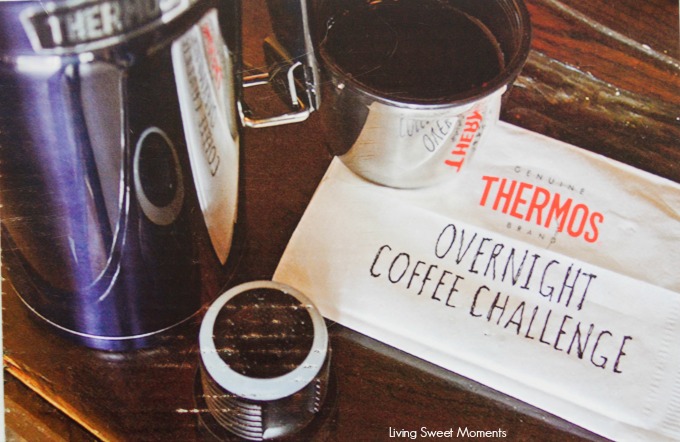 Ok! In my head, I thought I.ve received the Thermos Vacuum Insulated Stainless King Beverage Bottle and a bag of coffee.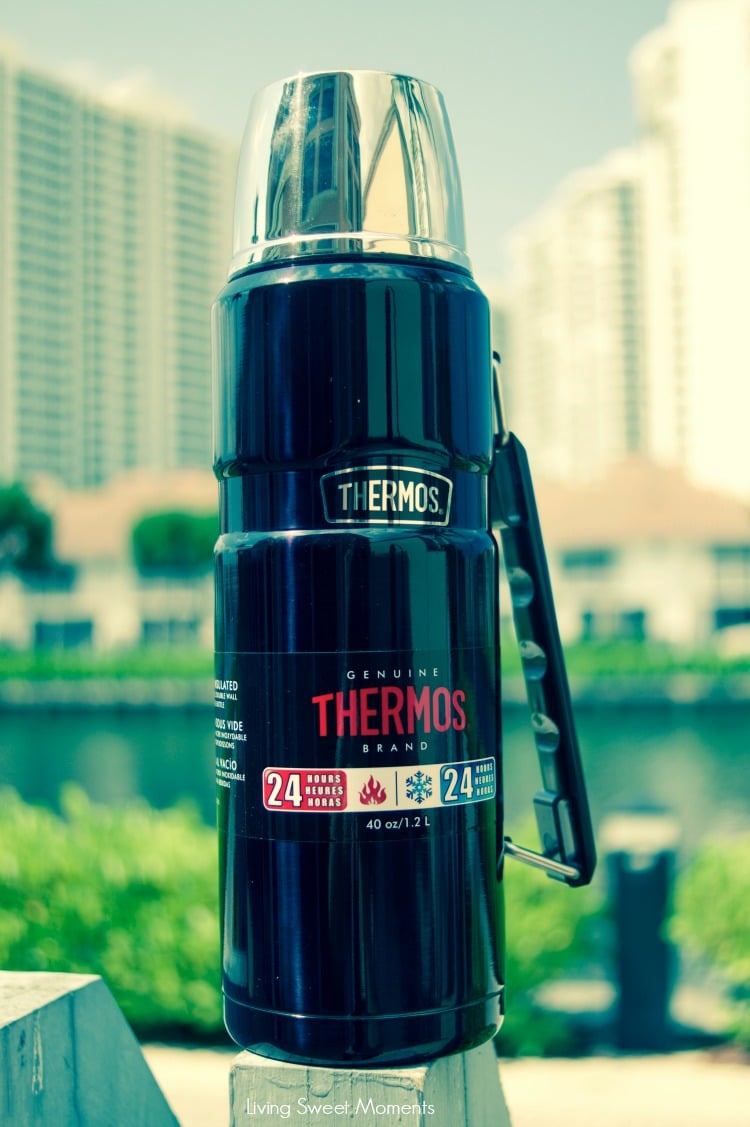 As soon as I opened the box and grabbed the Thermos King Beverage bottle I felt it was a little heavy. Hmm.. strange I thought. Then I opened the top and unscrewed the lid.
Believe it or not THERE WAS ACTUAL HOT COFFEE INSIDE THE THERMOS. Not joking, not exaggerating. They shipped me actual hot coffee! And it wasn't warm or lukewarm, it was pipin' hot!
Of all the years that I've been blogging and addicted to online shopping, I've received many packages, but never like this one.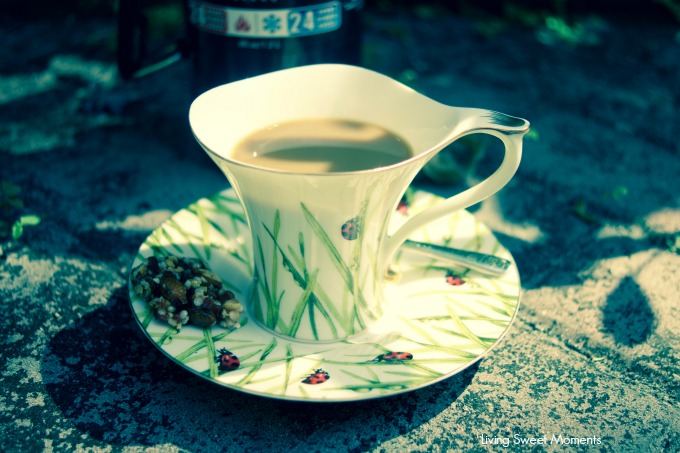 The Thermos people believe in their product so much that they actually ship HOT coffee in their insulated containers to show that their product can keep liquids hot/cold for 24 hours.
And they're giving away an overnight coffee challenge package on their Facebook page to celebrate the National Thermos Brand Day, on May 19. Click HERE to enter.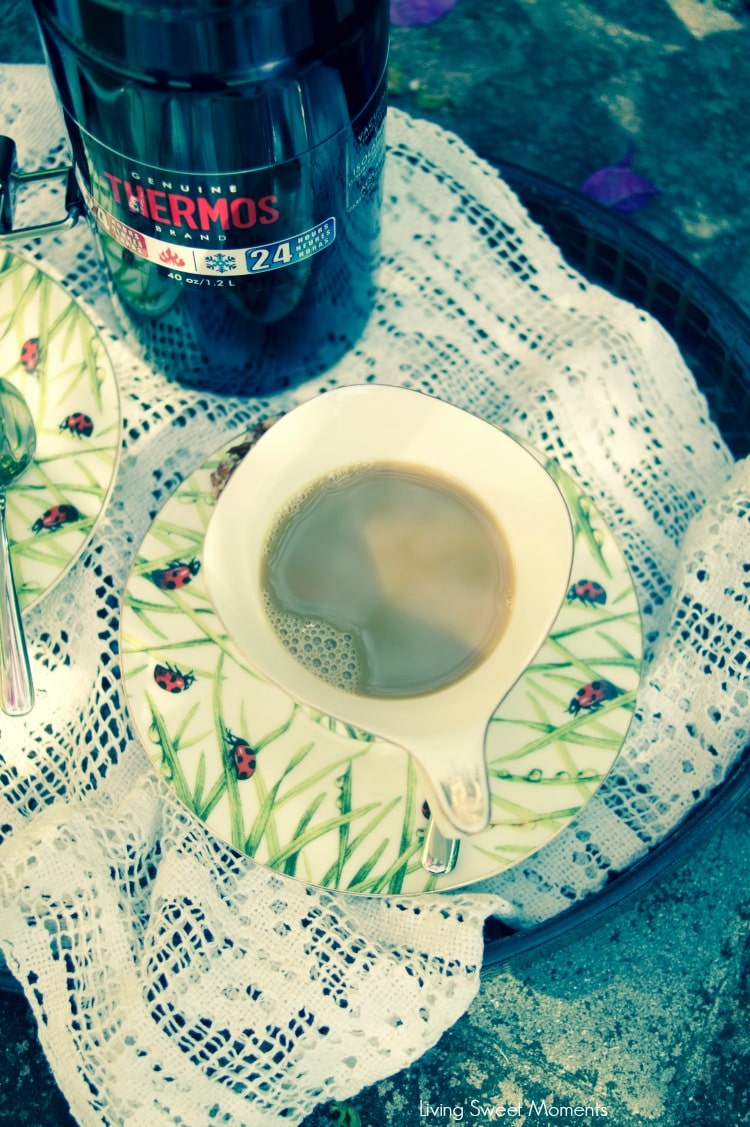 Now you know that the Thermos Vacuum Insulated Stainless KingBeverage Bottle holds 40 oz, that means coffee for the entire office. Can keep hot or cold for 24 hours and it has a stainless steel serving cup built right in.
So if you're a java addict like me what are you waiting for? CLICK HERE and win The Overnight Coffee Challenge.