This delicious beef stir fry recipe (Peruvian Lomo Saltado) is made in 15 minutes or less and is healthy, tasty and perfect for a quick weeknight dinner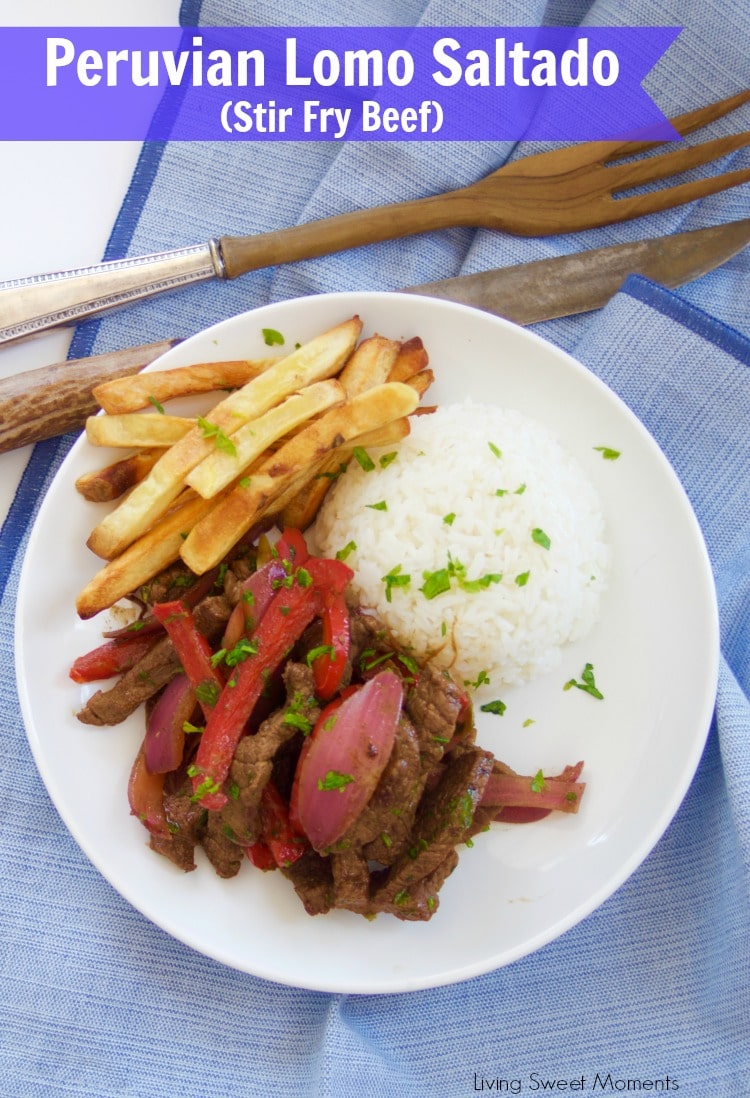 Peruvian Beef Stir Fry (Lomo Saltado)
My husband's favorite food comes from Peru. Every weekend he chooses to eat at Peruvian restaurants around my area and almost always orders the Beef Stir Fry (Lomo Saltado), a flavorful meat dish that is juicy, delicious and served with rice and fries. How could you go wrong?
Yup you heard that right.. the double starch: fries, and rice. Sometimes people mix the Beef Stir Fry with the fries so they can soak up all the juice. Boy am I drooling right now.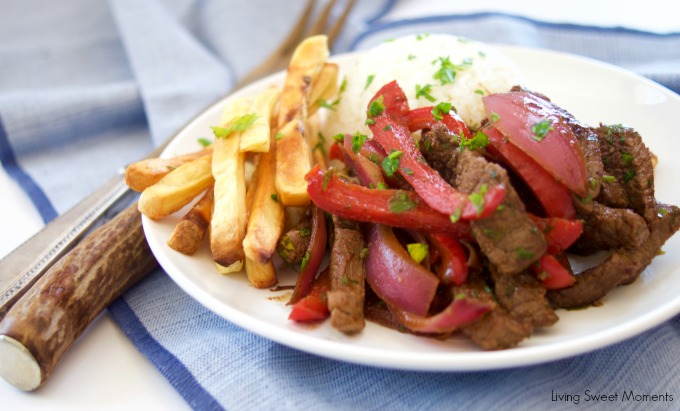 To make this dish, all you need is a few ingredients you already have at home and 15 minutes (or even less) if you choose to serve it different things, you can also add a salad or even a delightful ceviche.
A Beef Stir Fry or Lomo Saltado is perfect for a healthy and easy quick weeknight dinner idea. If you want, you can also substitute the beef for chicken. Both ideas are delicious.
My daughters always ask for this dish although my 8-year-old prefers it without the onions and peppers. The parsley on top gives it a nice lemony taste that brings the whole dish together so don't omit it.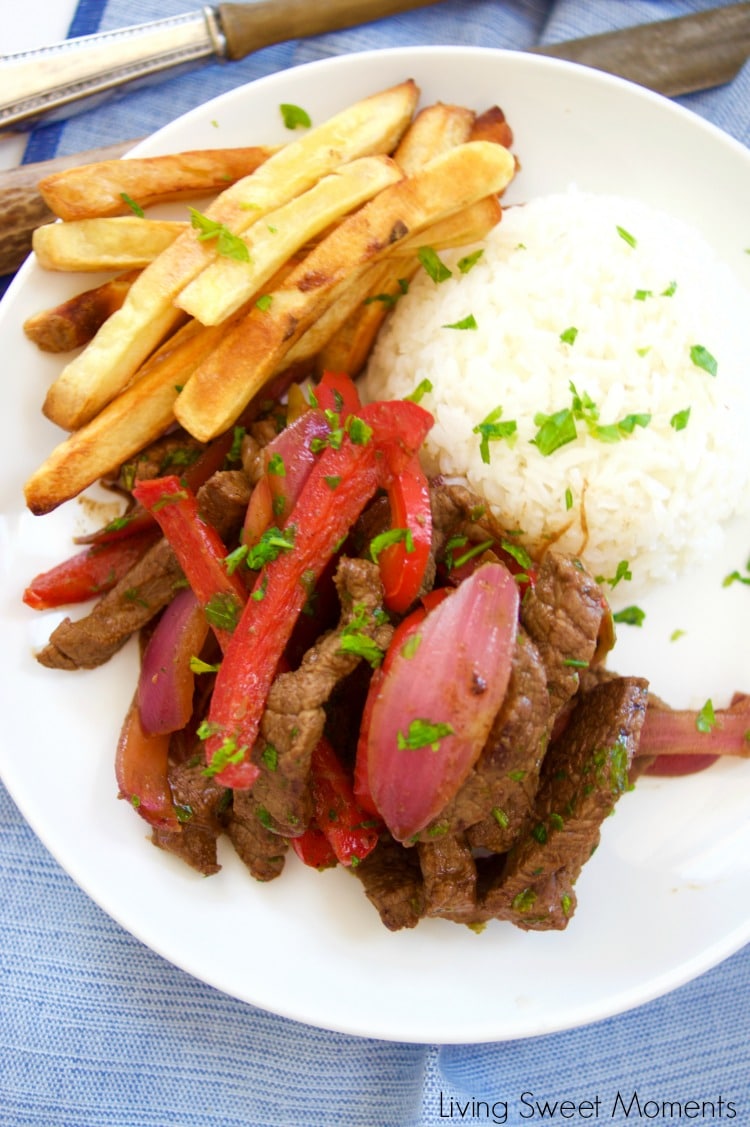 You can serve your beef rare, medium or well. Just remember that beef is much more tender and tastes better when it has a little pink inside.
So, now you have to think, what to do with all that spare time you have? this quick dinner will save you so much time that you will need to record more shows on your DVR or maybe some Netflix.
I hope you can try this delicious Peruvian Beef Stir Fry at home. If you do, please upload a pic on Instagram and tag me @Livingsweetmoments or use the hashtag #LivingSweet. I promise to repost it.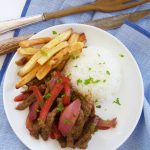 Peruvian Beef Stir Fry (Lomo Saltado)
This delicious beef stir fry recipe (Peruvian Lomo Saltado) is made in 15 minutes or less and is healthy, tasty and perfect for a quick weeknight dinner
Ingredients
1

lb

of sirloin steaks

cut into wide strips (or thick)

1/2

Red Onion

cut into strips

1

Red Pepper

cut into strips

2-3

Tablespoons

of Parsley

chopped

2

Tablespoons

of soy sauce

2

Tablespoons

of white vinegar

1/3

cup

of beef stock

2

Teaspoons

Olive Oil

Serve with

White Rice

optional

French Fries

optional
Instructions
Heat oil in a skillet on high heat

Add the beef and quickly brown on both sides, 1-2 minutes

Add the veggies and saute then quickly until lightly softened (not mushy), 1-2 minutes

Add the soy sauce, vinegar and stock. Cook for 1-2 more minutes

Remove from heat and sprinkle parsley on top

Serve with fries and rice

Enjoy!