Disclosure:  This is a sponsored conversation written by me on behalf of Papa John's. Papa John's provided the pizza featured in this conversation to me free-of-charge. The opinions and text are all mine.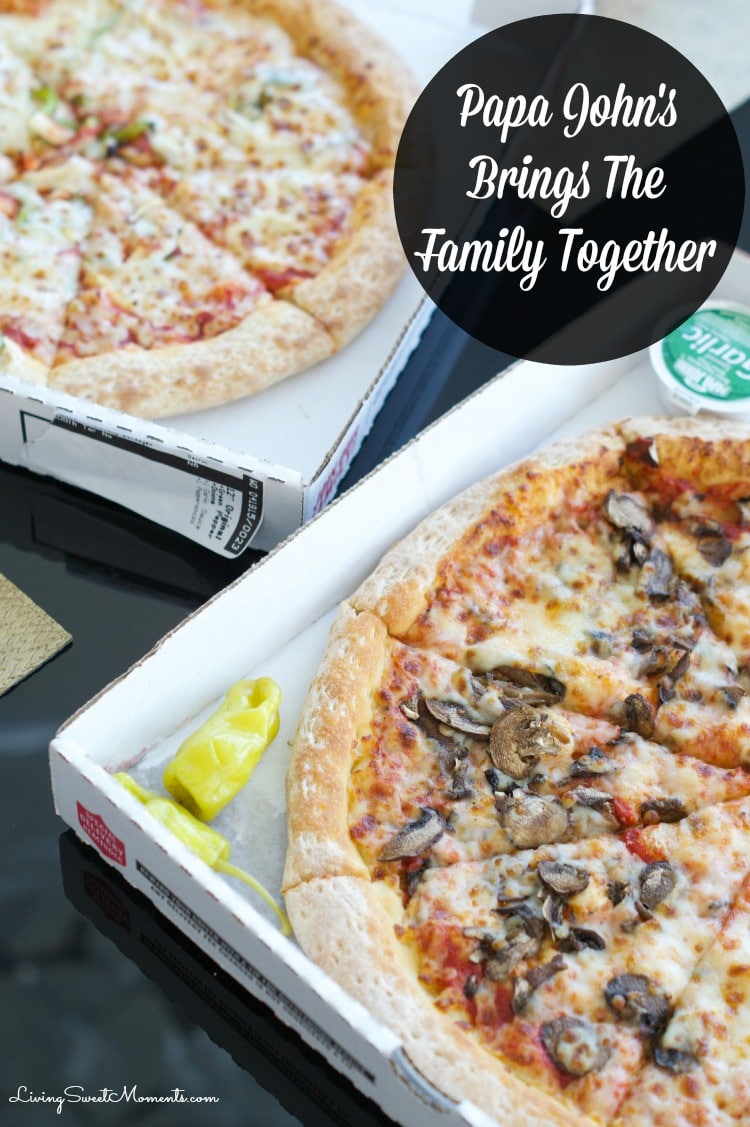 Papa John's Brings The Family Together
Sometimes our daily routine can be hectic. My husband works long hours in the office and trains for triathlons. My daughters go to different schools and have after school activities off campus. Finding the right time for all four of us to eat together has been a challenge. The more we work and try to improve our quality of life, the more our family time suffers. That's why I cherish those moments when everybody can take a break and come together for a meal.
Aside from those activities mentioned earlier. My husband and girls are very picky on what they eat: my husband counts the amount of proteins he eats every day and drinks weird kale smoothies. My oldest daughter doesn't eat dark foods, chocolate and things that are smothered in sauce (talk about picky). My little one is a bit more open minded like me. That's why I love ordering from Papa John's. Everybody gets EXACTLY what they want. For instance, my oldest daughter LOVES mushrooms on her pizza while my little one likes it plain. So I order half and half  and they can both share a pizza. And I love it because Papa John's only uses natural ingredients. The veggies are freshly sliced in the restaurants and there's no fillers in their meat toppings, hydrogenated oils or GMO's. So as a mom, I take that seriously. My daughters are eating real cheese, real sauce and a fresh dough that has never been frozen.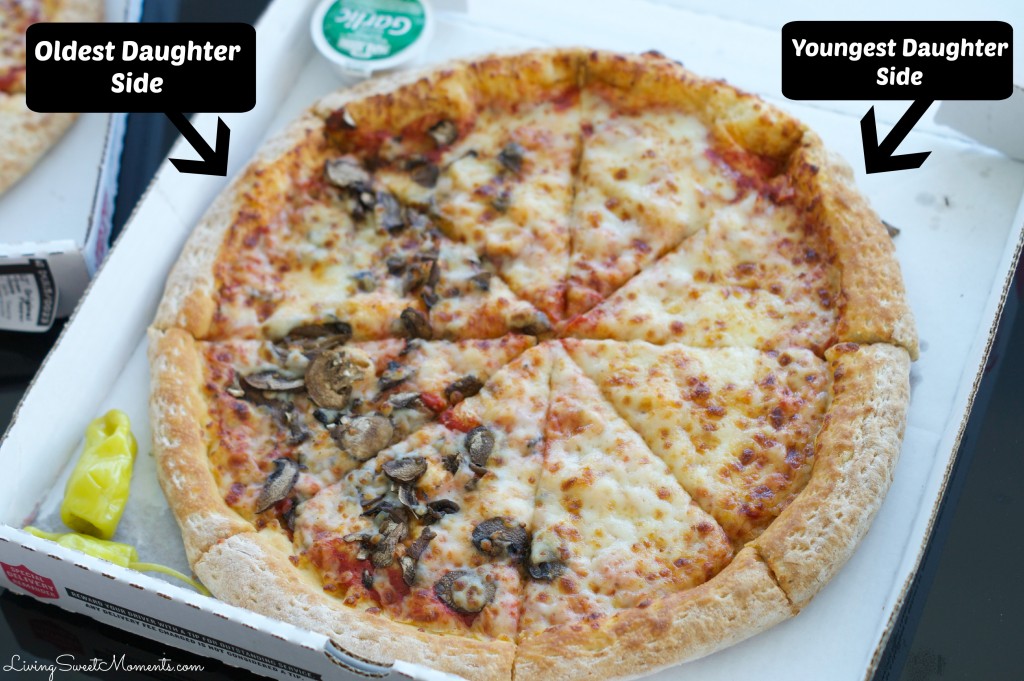 Nothing beats a smile on their face when they know that Papa John's is coming: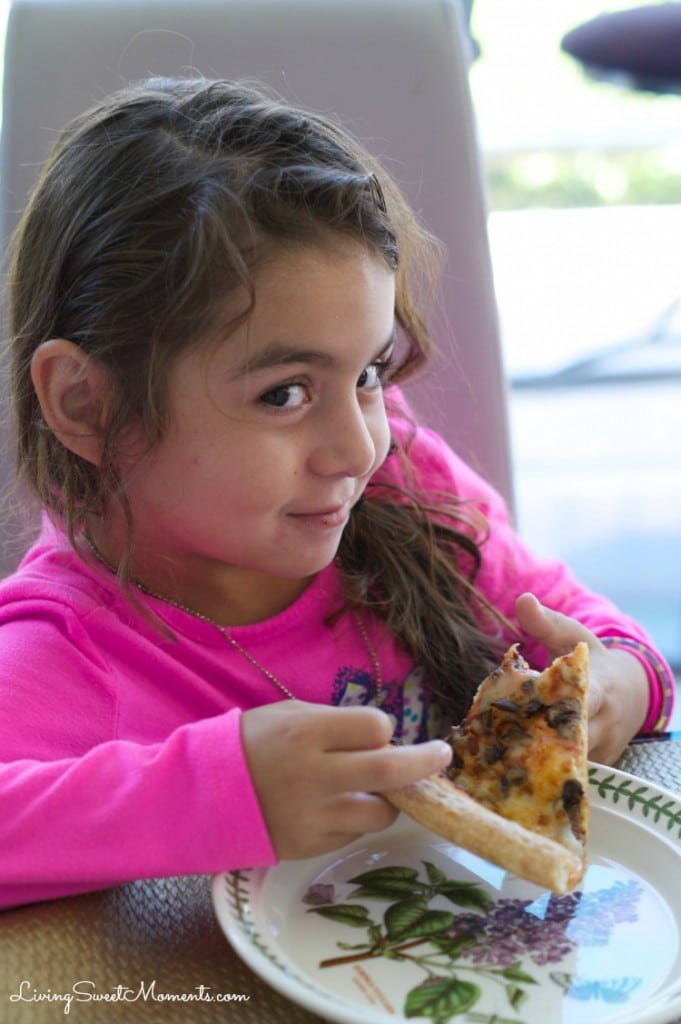 I wish we could do this more often. Sit down together as a family and enjoy a meal. That's the perfect way to start the night. After eating dinner we get to watch a family movie. For now my daughters favorite are Jumanji and Honey I shrunk The Kids.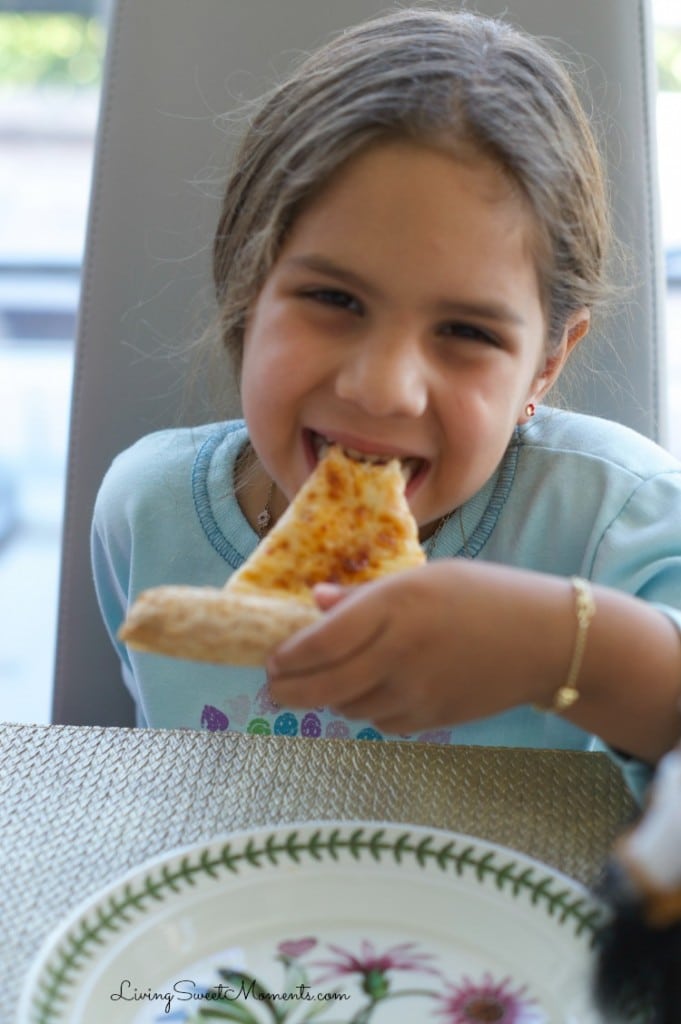 But don't think that Papa John's is just for kids. I love the classical crust with peppers and onions. My husband and I fight for the pepperoncini peppers that are always served in the box. They compliment the pizza flavors so well and you can really taste the freshness with every bite. The veggies, the cheese, the pizza dough, the little flour that sticks on your fingers when you take a slice. For me it's not just pizza, it's a reward.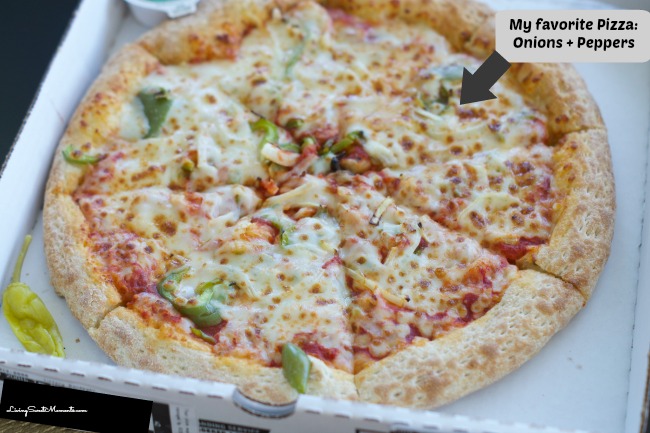 Papa John's has NO trans fats, no MSG, no BHA or BHT, no fillers in their meat toppings and no partially hydrogenated oils. To learn more, visit www.papajohns.com/better.