Edible Chocolate Boxes Tutorial – these Chocolate boxes make beautiful Holiday DIY gifts for friends and family. Fill them up with chocolate or candy. Yum!
"This post is part of a social shopper marketing insight campaign with Pollinate Media Group® and GODIVA, but all my opinions are my own. #pmedia ##GiveGODIVA http://my-disclosur.es/OBsstV"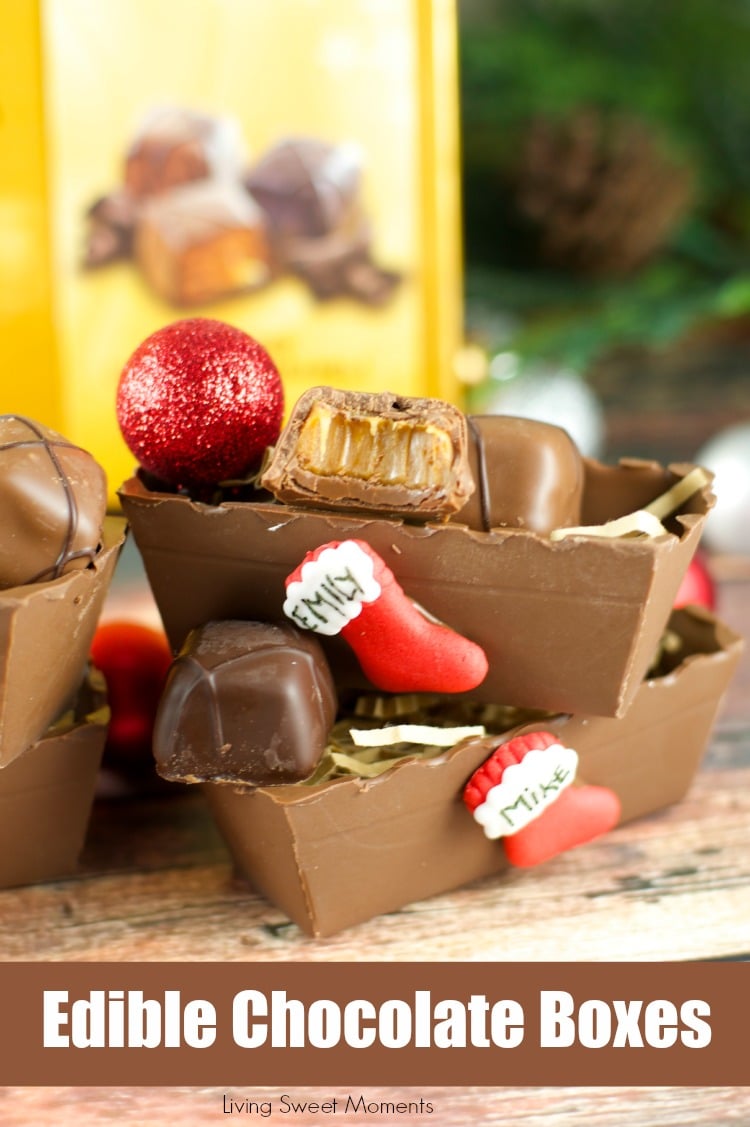 Edible Chocolate Boxes Tutorial
Is your Holiday list growing every day?  Mine is! friends, family, teachers, blogging buddies, etc. These edible chocolate boxes make beautiful gifts that can be customized and decorated to your liking.
My little girls LOVED creating and eating them.
The best part? You can fill them up with anything you'd like: homemade cookies, candies, and even MORE chocolate. Just wrap each box in some nice clear paper and ribbon.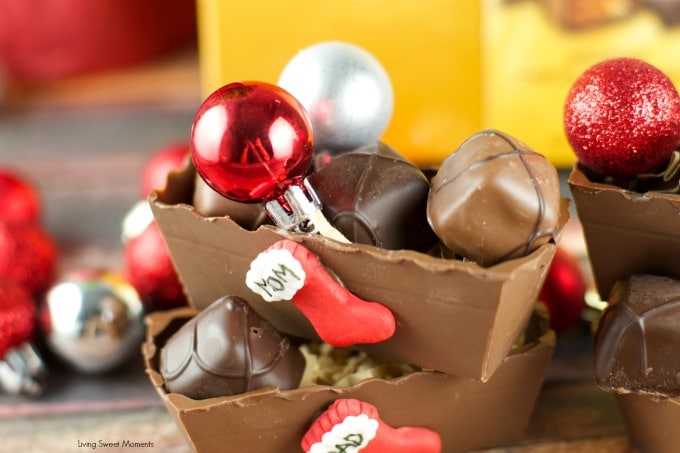 Last week I went to Walmart and was strolling by the Holiday section (couldn't help myself), I glanced over and was surprised to find these really beautiful GODIVA Chocolate boxes.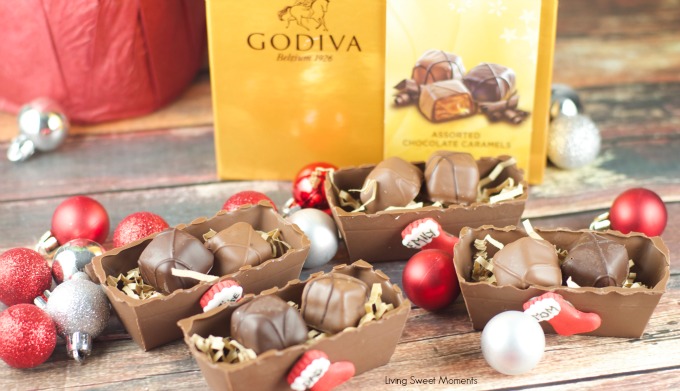 I went for caramel. What can I say? they make me weak in the knees. Then, I encountered another problem: my husband and kids. If they saw that box of chocolates just lying there, they'd be goners.
My solution: these edible chocolate boxes! I just opened my GODIVA box and added a few pieces into each one. Hubs are happy, kids are happy and I get a chance to too.
See? I took a bite out of those caramel ones. They were amazing! It's GODIVA.. 'nuff said.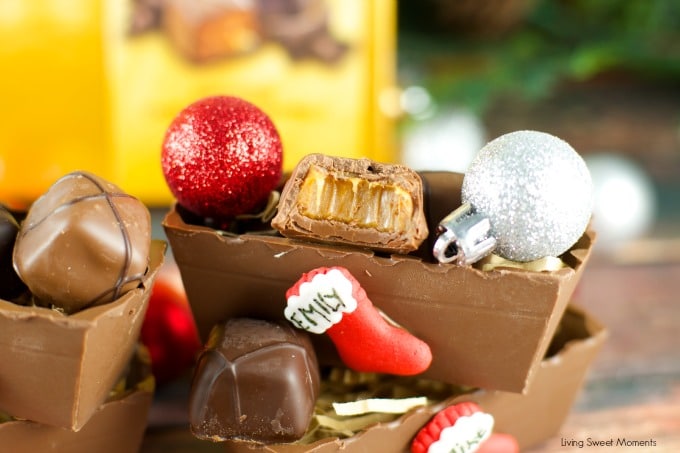 If you are not into DIY, just take the whole GODIVA box! It will make a beautiful and affordable gift to ANYONE. I mean, ANYONE – Who would say no to chocolate?
Ready to learn how to make these edible chocolate boxes? You'll see how easy and messy it is! It's fun trust me….Recruit your kids to help.
First, you need some paper or cardboard liners. You can use any shape you may like. I found these really cool rectangular ones with scalloped borders are my local craft store.
I prefer using cardboard since it's easier to unmold. You can also use cupcake liners, aluminum liners, etc.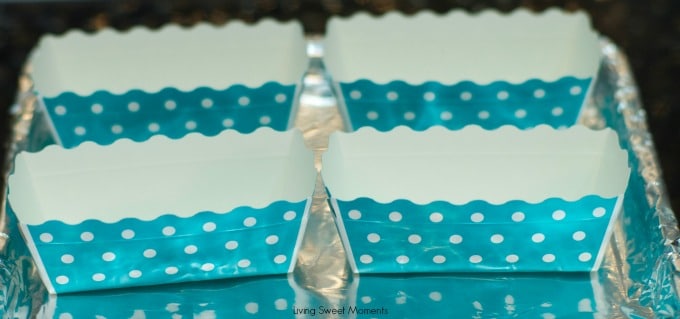 I melt some chocolate in a pan over low heat. You can do this in the microwave as well. Just heat them in 30-second intervals and mix until melted. I used chocolate wafers for these ones: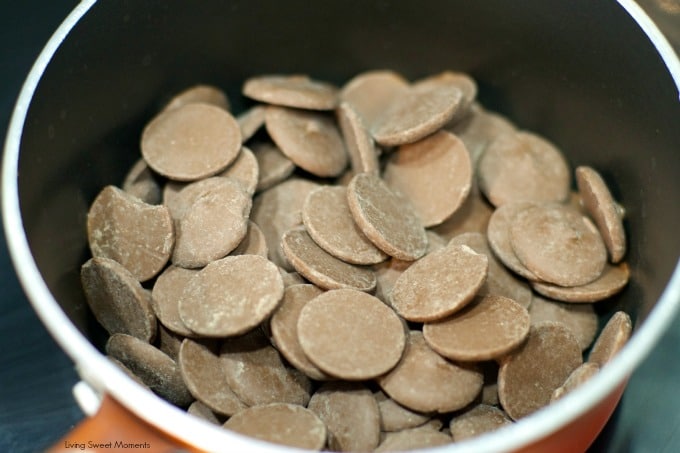 When no one is looking steal a few bites…shhh…I won't tell. Choose light or dark chocolate. Whatever you prefer.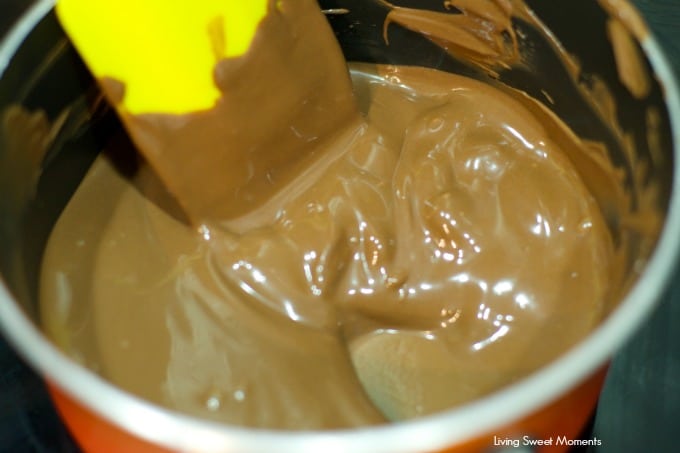 After your chocolate has completely melted, remove the pot from the heat to avoid the chocolate from burning.
Grab one of the molds or containers and pour it enough to fill it halfway. Carefully move the mold so the chocolate coats every inch of the container.
Flip the container over so the excess chocolate drips back into the pot, you can give it a few shakes if you'd like.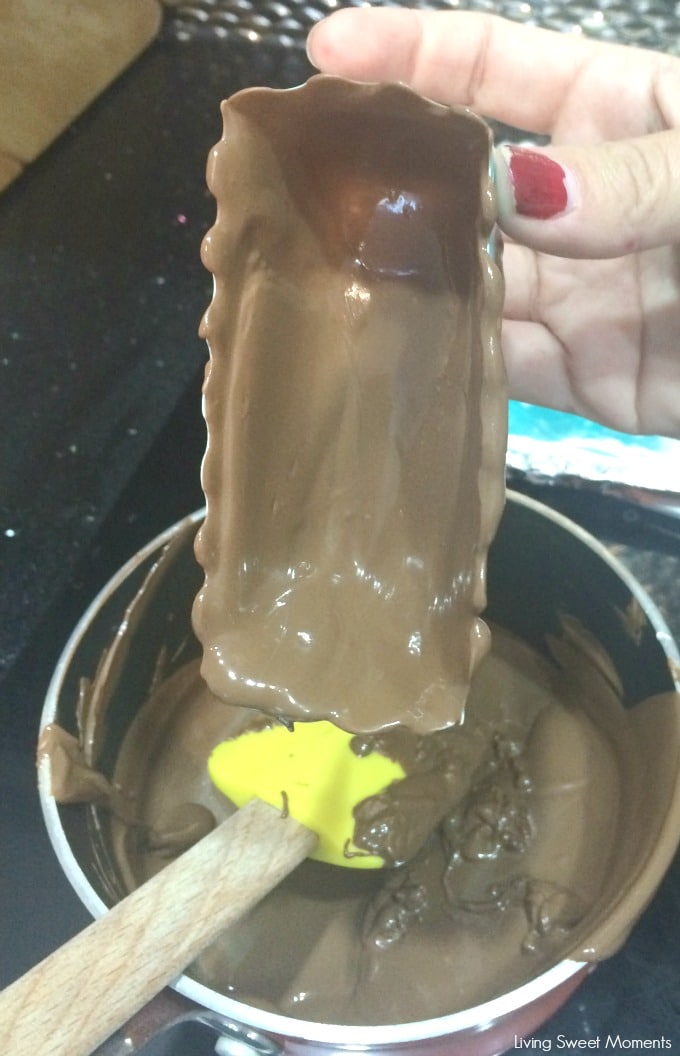 Place the molds upside down on a pan fitted with foil or parchment paper and refrigerate for 15-20 minutes or until set. Yup, mine was very messy. 🙂
After the chocolate has completely set. Open the molds by one of the sides and see how easily the shape is formed: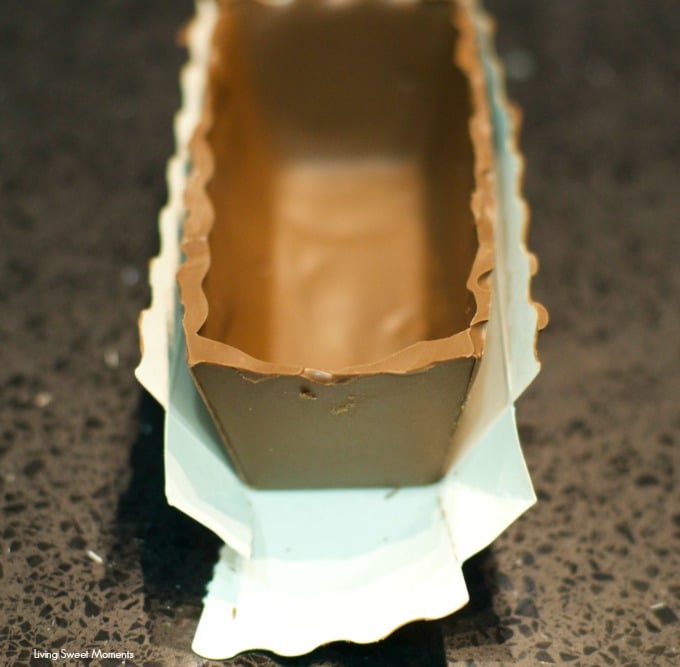 Doesn't it look cool? Use leftover melted chocolate to act as the glue for sprinkles, edible sugar decorations etc. You can also melt some white chocolate and drip over the boxes for a cool bi-color effect.
I found some really cute sugar stockings and wrote the names of the recipients using edible ink.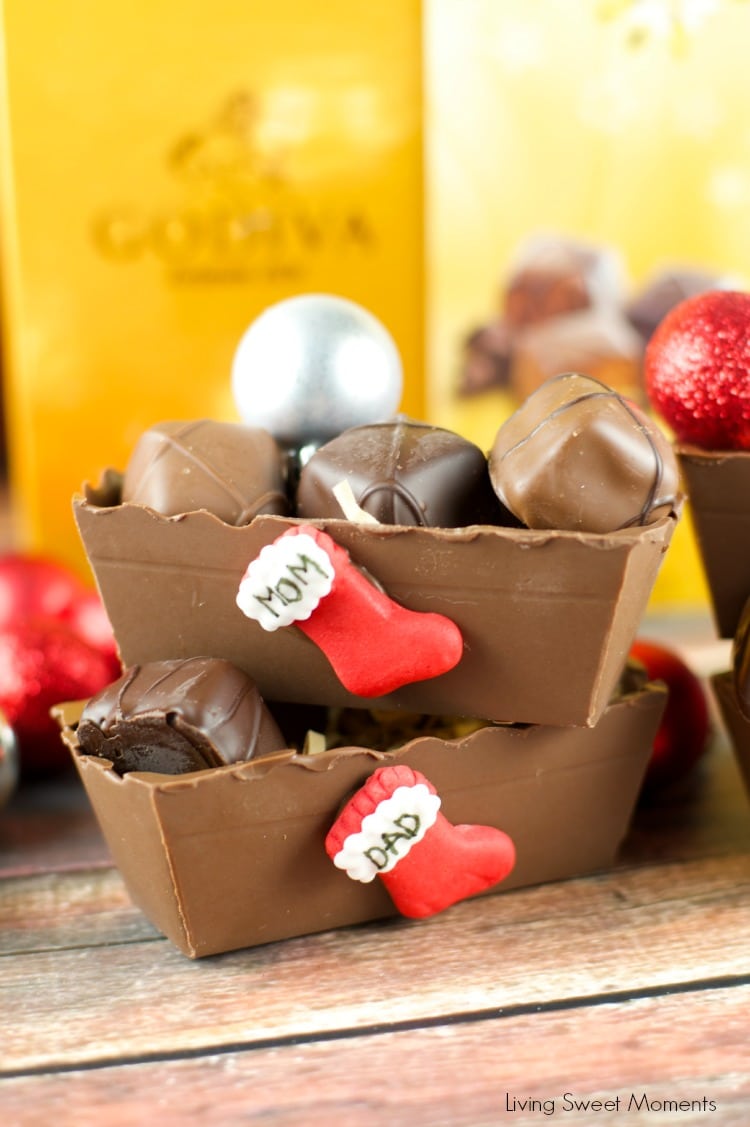 Ta-dah! Now fill them up with some chocolate goodness and you'll be a hit during the Holidays. Not only do these edible chocolate boxes are pretty, they are also delicious too.
You may also like: