Easy Peanut Butter Cookies Recipe – these crumbly peanut butter cookies are super easy to make and perfect as a snack or dessert idea. These melt in your mouth yum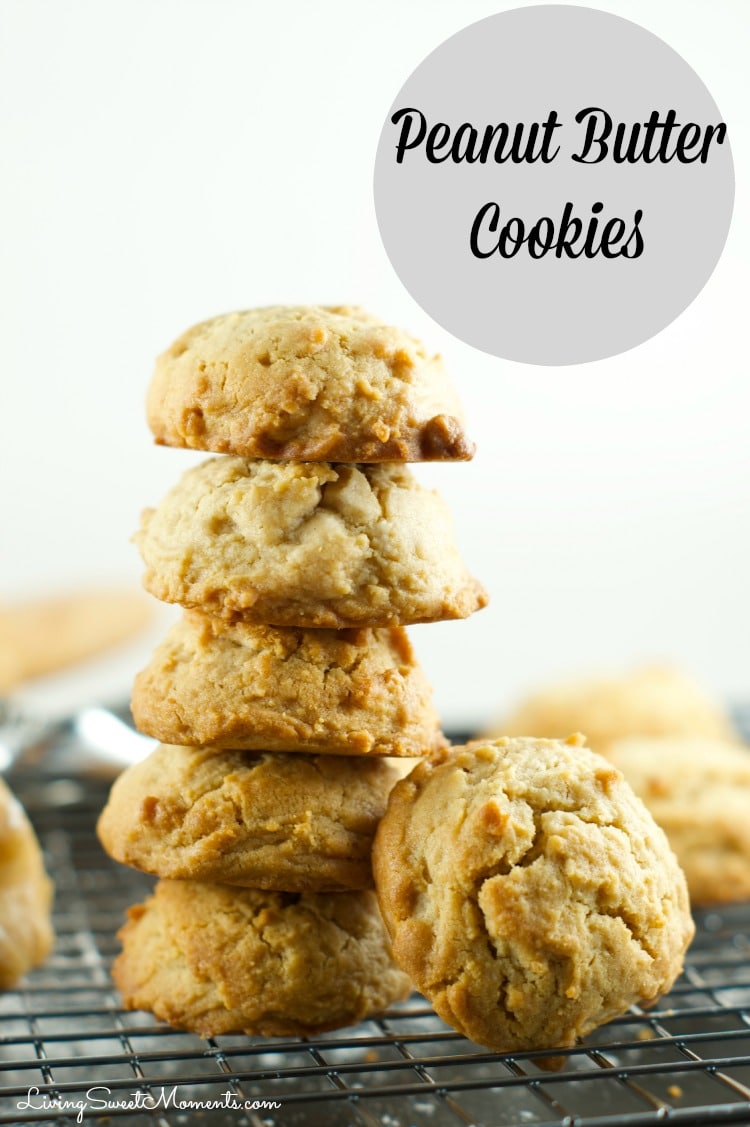 Peanut Butter Cookies Recipe
Sometimes the best foods come out by accident. Last night I was attempting to make another type of cookie. While formulating this Peanut Butter Cookies Recipe recipe I came out with 1 cup of sugar and 1 cup of brown sugar. The combination of both sugars is great for taste and chewy texture.
The combination of both sugars is great for taste and chewy texture. Well, I am embarrassed to say that I forgot to add the granulated sugar into the mix so instead of spreading, the cookies came out with the dome shape you see below.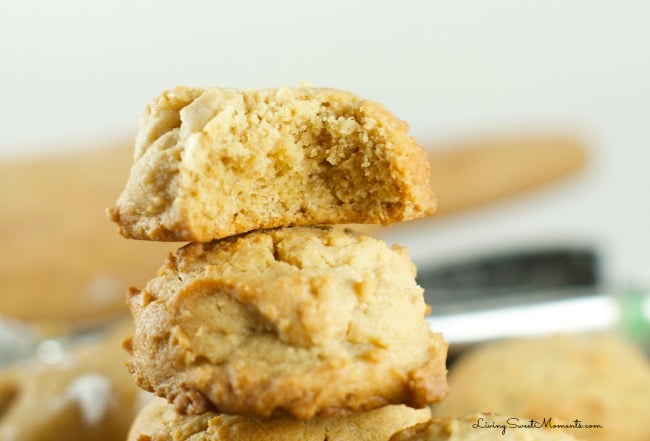 Instead of beating myself up by this mistake I tasted the cookie: it came out DELICIOUS! it has such a crumbly soft texture that just melts in your mouth. In fact, this Peanut Butter Cookies Recipe is 10 times better than my original idea. So yay for my absent-mindedness (this time).
My brother in law was asking me the other day if I had any peanut butter recipes in my blog. He loves that ingredient and wanted me to make something with PB. So I made these cookies to satisfy his craving. He loved them!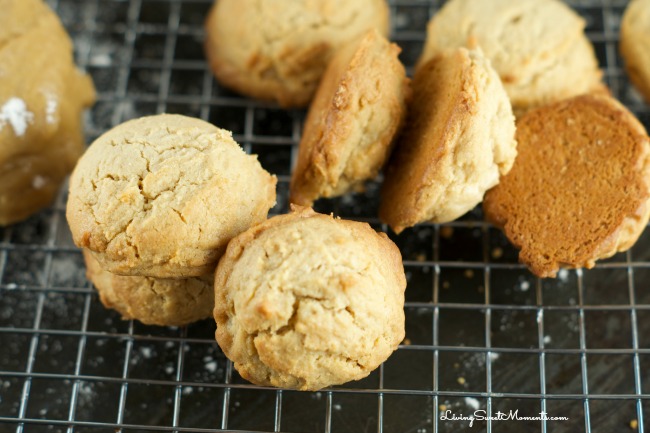 So imagine a not so sweet crumbly cookie with tons of flavor and warmth.. that is what this treat will give you. I take it out of the oven when they are toasty on top but still soft in the center. T
hen as they cool in the rack, they continue cooking a bit more. For the shape, I used a small ice cream scoop into the cookie dough and that's how the beautiful dome cookies were created.
I don't know about you but I get these weird cookie cravings sometimes. Specially, in the afternoon and there's nothing like freshly home baked goods to satisfy my sweet tooth.
Since they are so easy and fast to make, you will definitely want to make these over and over again. Perfect for snacks, birthday parties, desserts and more.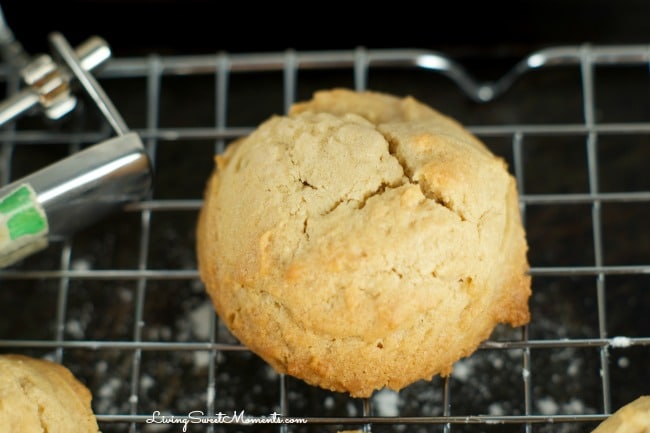 I hope you can make this delicious Peanut Butter Cookies Recipe . If you do, please tag me on Instagram @livingsweetmoments and/or use the hashtag #LivingSweet – I promise to Repost it.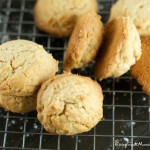 Peanut Butter Cookies Recipe
Easy Peanut Butter Cookies Recipe - these crumbly peanut butter cookies are super easy to make and perfect as a snack or dessert idea. These melt in your mouth yum
Ingredients
1

cup

of room temperature unsalted Butter

2 sticks

1

cup

of brown sugar

2

Eggs

1

cup

of Peanut Butter

2

cups

of All purpose Flour

1

teaspoon

of Vanilla

1

teaspoon

of Baking Powder

1

teaspoon

Baking Soda

1/2

teaspoon

Salt
Instructions
Preheat oven to 350 Degrees Fahrenheit

In the bowl of a mixer, add the butter and sugar and mix on medium speed until fluffy. About 3-4 minutes. Scrape the sides of the bowl with a rubber spatula

In another bowl, mix the flour, salt, baking soda and baking powder

Add the eggs one by one to the mixer and mix until combined

Add the peanut butter and vanilla into the mixer and mix

Finally, add the flour mixture little by little into the butter mixture

grab a cookie sheet fitted with parchment paper

Using a spoon or an ice cream scoop, scoop up the cookie dough into the cookie sheet

Bake for 12-13 minutes or until browned on top and soft in the middle

Remove from the oven and let them cool on the baking sheet on top of a baking rack

Enjoy!