This decadent No Bake Chocolate Biscuit Cake (marquesa de chocolate) is made with condensed milk and drizzled with ganache for an easy & elegant dessert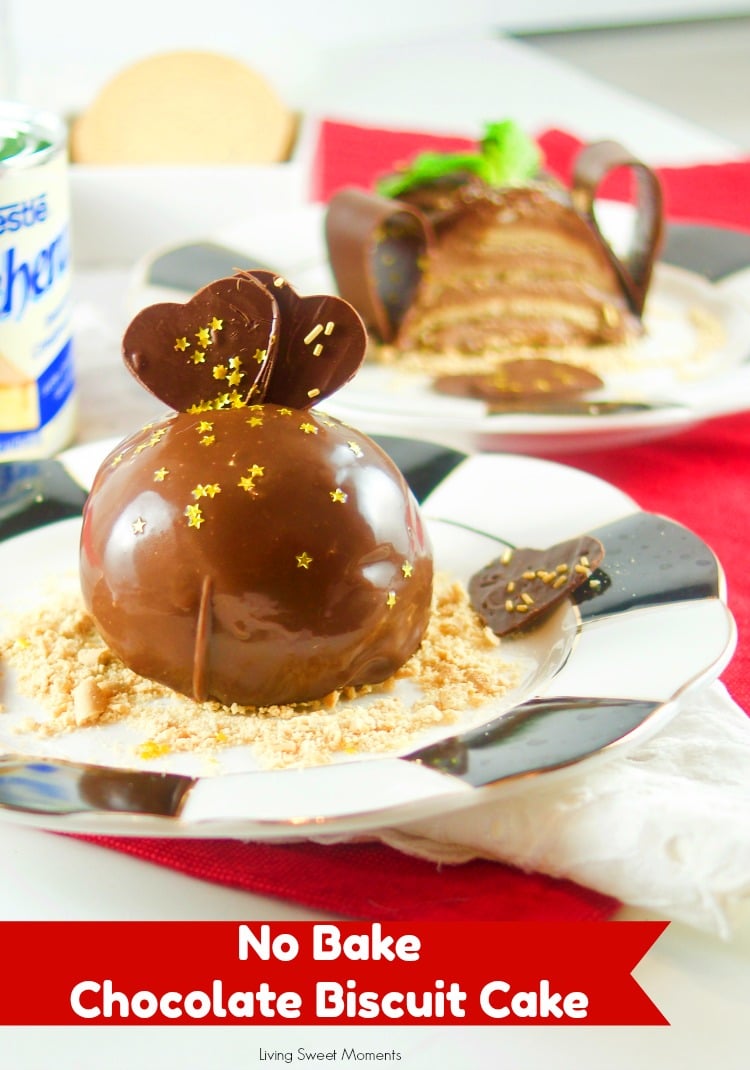 Decadent No Bake Chocolate Biscuit Cake
How gorgeous are these mini cakes? Not only do they taste delicious, but they're super easy to prepare. Imagine tasty layers of creamy chocolate and biscuits topped with a shiny ganache and golden stars. They're literally, tha bomb.
Now that Holiday celebration is upon us, I try to find easy recipes that look gorgeous and elegant without spending all day in the kitchen, because let's face it, during the Holidays who was time for that?
Hungry yet?
Basically this No Bake Chocolate Biscuit Cake is a Venezuelan "Marquesa de Chocolate" (Chocolate Marquise) with a few bells and whistles 😉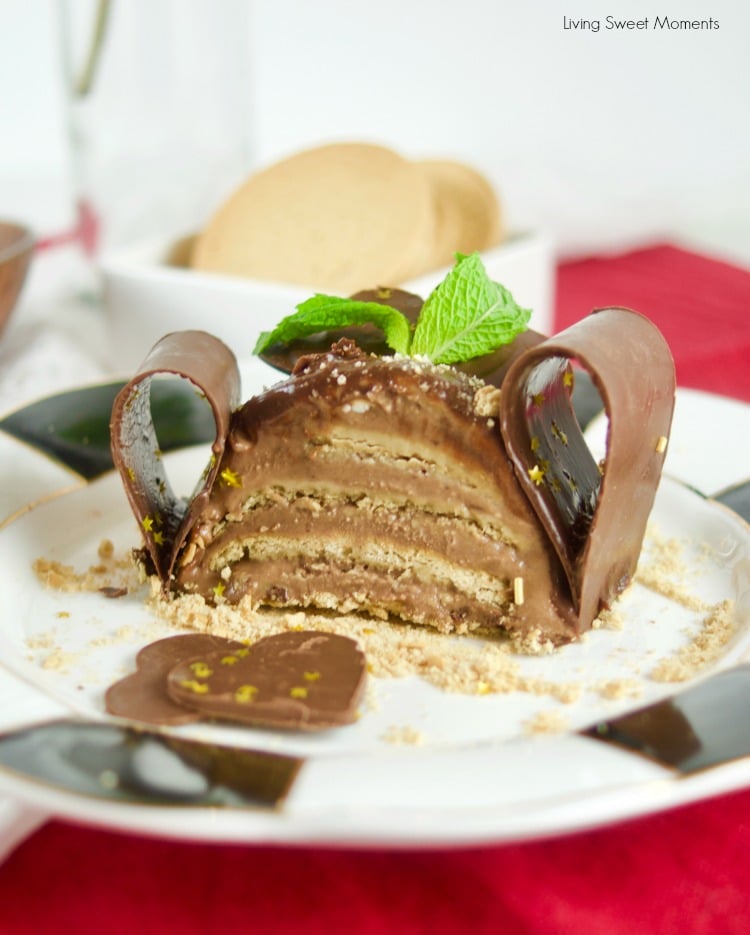 Usually made in a rectangular baking pan and served in pieces. This dessert is a staple in every Birthday party.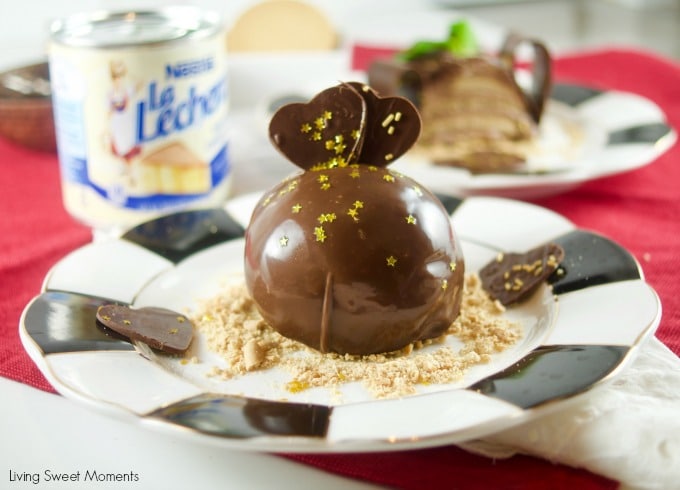 My grandma makes it in a cake shape using a springform pan. She has a pet peeve about serving cakes in a pyrex. According to her it's not a proper way to serve desserts.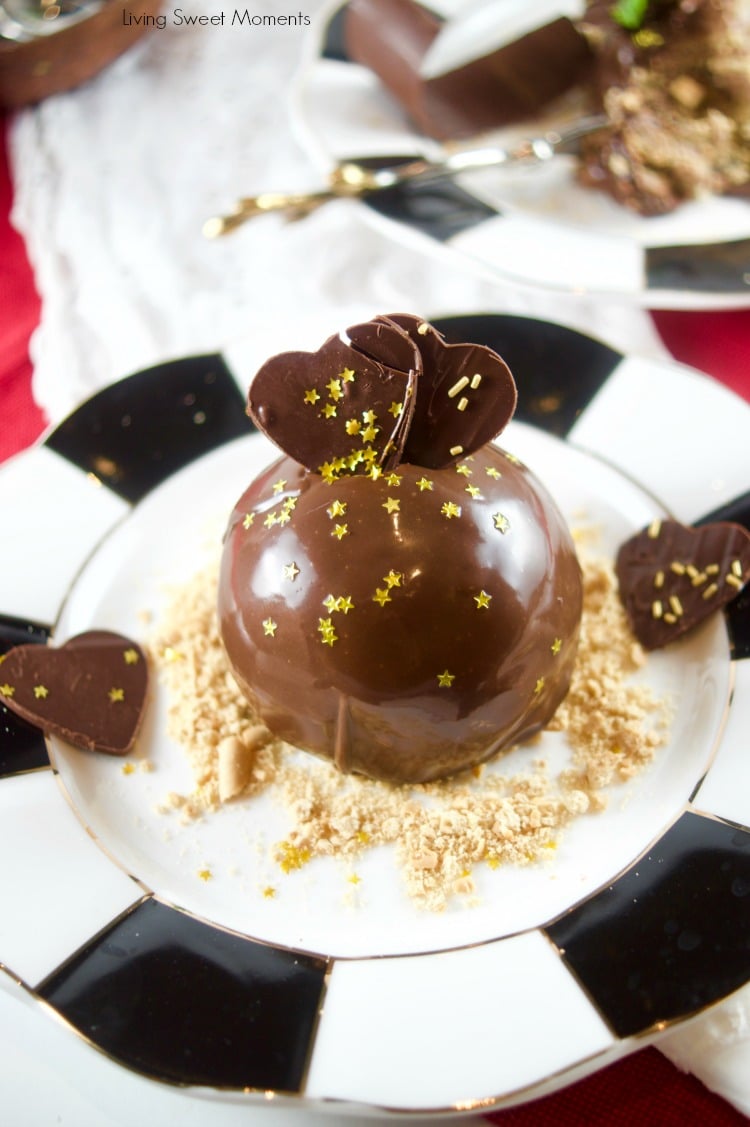 You can add nuts, crushed cookies, caramel, or any other ingredient you may like. Some people add coffee to the chocolate, others add rum. Today I made mine with pure vanilla extract.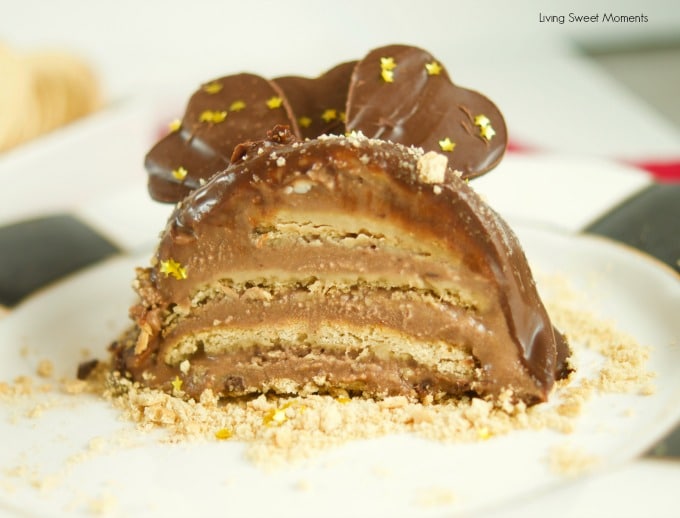 For this No Bake Chocolate Biscuit Cake I used a silicone dome mold. But if you don't have one don't run to the store and buy it, just use any mold you have at home. And yes, even a glass rectangular pan will do.I won't tell my grandma, promise 😉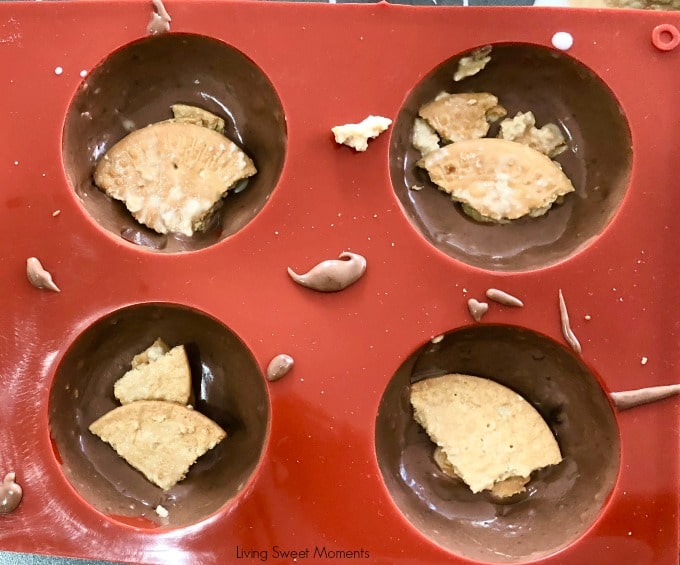 The Marquesa de Chocolate only requires chocolate, butter, La Lechera Condensed milk, biscuits (vanilla cookies), vanilla and milk. Pretty easy right?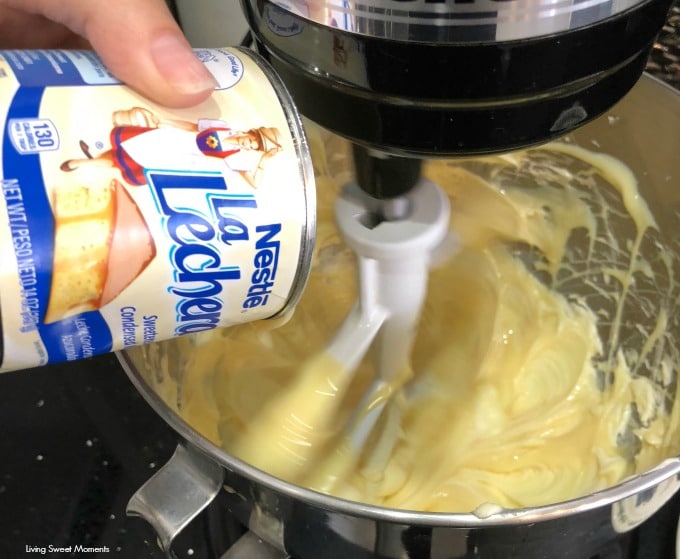 To achieve success remember to use quality ingredients. Use dark semi or bitter sweet chocolate, avoid chocolate chips, pure butter, and of course, Sweetened Condensed Milk. 
I hope you can try this delicious No Bake Chocolate Biscuit Cake at home. If you do, please upload a pic on Instagram and tag me @Livingsweetmoments or use the hashtag #LivingSweet. I promise to repost it.
No Bake Chocolate Biscuit Cake
This decadent No Bake Chocolate Biscuit Cake (marquesa de chocolate) is made with condensed milk and drizzled with ganache for an easy & elegant dessert
Ingredients
For the Chocolate Biscuit Cake
1

can

La Lechera Sweetened Condensed Milk

1

cup

Unsalted Butter (2 sticks)

at room temperature

8

oz

Bittersweet Chocolate

chopped

1

teaspoon

Pure Vanilla Extract

12-15

Digestive Biscuits

such as Maria cookies

1/2

cup

Milk
For the Chocolate Ganache
8

oz

Bittersweet Chocolate

chopped

4

oz

Heavy Cream

Sprinkles

optional
Instructions
For the Chocolate Biscuit Cake
Melt the chocolate on a double boiler or in 30 second bursts in the microwave

Using a mixer, beat the butter on medium speed until creamy. Clean the sides of the bowl with a spatula

Slowly add the condensed milk and vanilla

Finally, pour the melted chocolate and mix until combined

Spread the chocolate mixture to cover the entire surface of your dome or semi-circle domes

Soak 3-4 digestive biscuits in milk for 5 seconds (don't let them in the milk too long or they'll become mushy). Break the apart with your fingers and add on top of the chocolate

Cover with some more chocolate cream, repeating the cookie and chocolate layer 2 more times. Freeze the molds for 4-6 hours or until firm

Unmold the domes and unite top and bottom to create a sphere or ball. Roll with your hands to smooth them out. Freeze for 15 minutes in a sheet pan lined with parchment paper
For the Chocolate Ganache
Place the chopped chocolate into a large bowl

Heat the cream in the microwave until hot

Pour the cream into the chocolate and wait for 2 minutes for the hot cream to melt the chocolate

Mix with a spoon until creamy

Place a cooling rack on top of a cookie sheet (to catch any drippings). Pour ganache on top of each ball to cover the entire surface. Shake the rack to release the excess chocolate

If you'd like, add some sprinkles and freeze for 10 minutes or until set

Keep in the freezer before serving
Recipe Notes
This recipe can be made in a 8x8" square baking pan or in a 6 inch cake pan. 
Cake should be kept in the freezer just before serving 
Nutrition Facts
No Bake Chocolate Biscuit Cake
Amount Per Serving
Calories 36
% Daily Value*
Protein 9g18%
* Percent Daily Values are based on a 2000 calorie diet.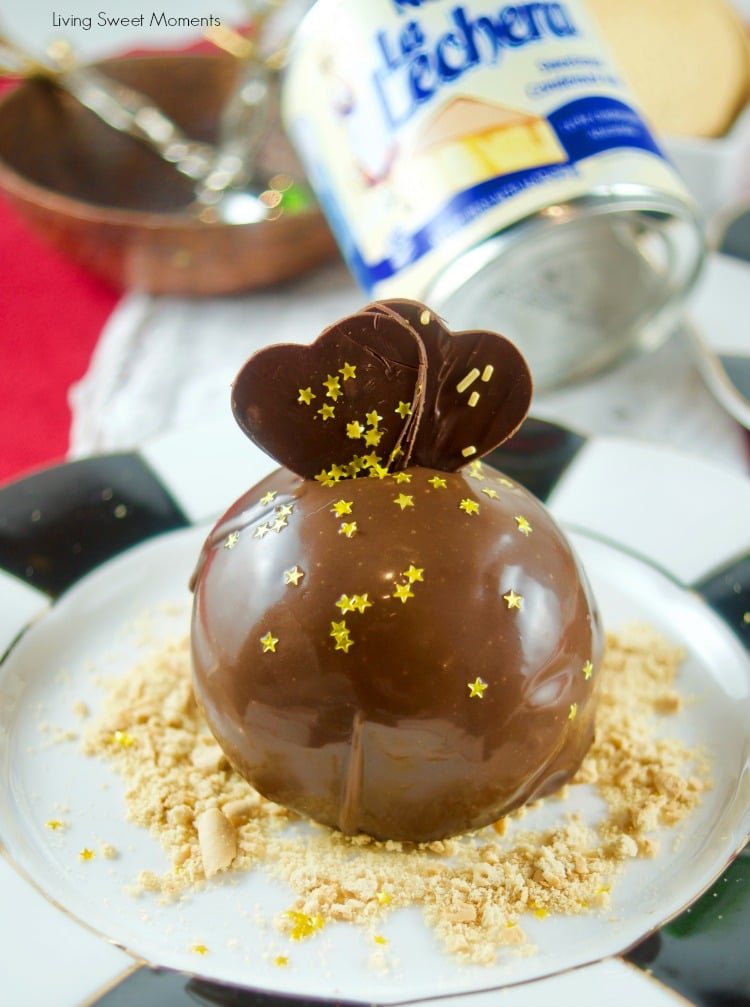 You may also like: