I was invited to a Press Junket in LA. All opinions are 100% mine
Thank you, Tati from Cool Mom Cool Tips for attending this event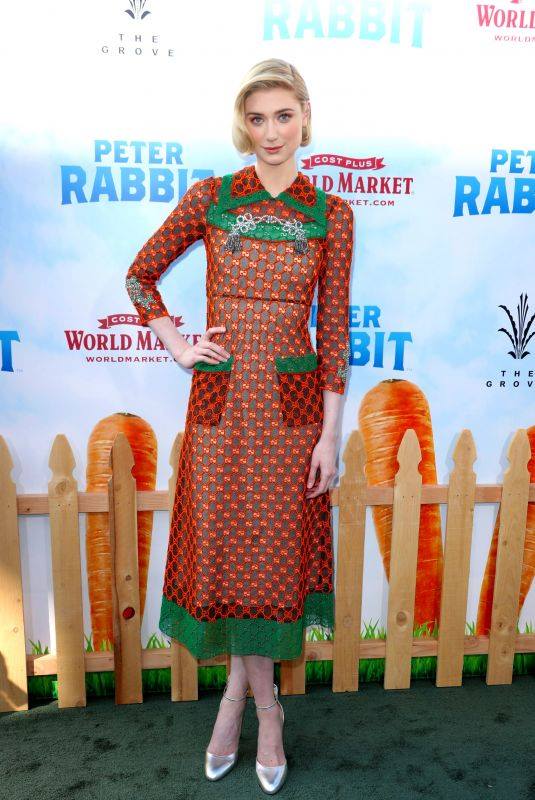 The Peter Rabbit World Premiere and Party was star-studded, beautiful and so much fun.  
Set in the middle of The Grove in Los Angeles. The area transformed into Mr. McGregor's vegetable garden where we enjoyed the best garden party ever! There were plenty of activities for children all ages as well as much sweetness to share around.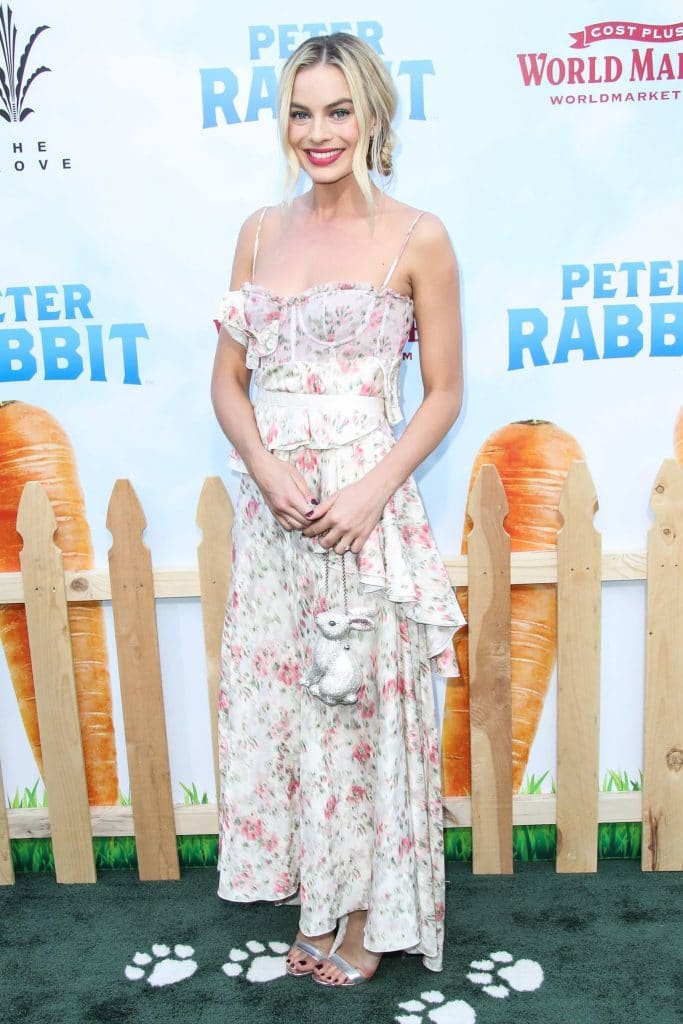 Mr. McGregor's veggie garden sure was festive
The atmosphere at Mr. McGregor's veggie garden sure was festive!  There were so many stations with activities that we kept pretty busy trying a hand at tossing rings to carrots, petting real-life bunnies and dashing through a garden maze.  
My little artist lost track of time when he sat down at the chalkboard sketching station.  So much so that the ladies there allowed him to borrow a small chalkboard so he could draw around Mr. McGregor's garden and not miss the different photo opportunities.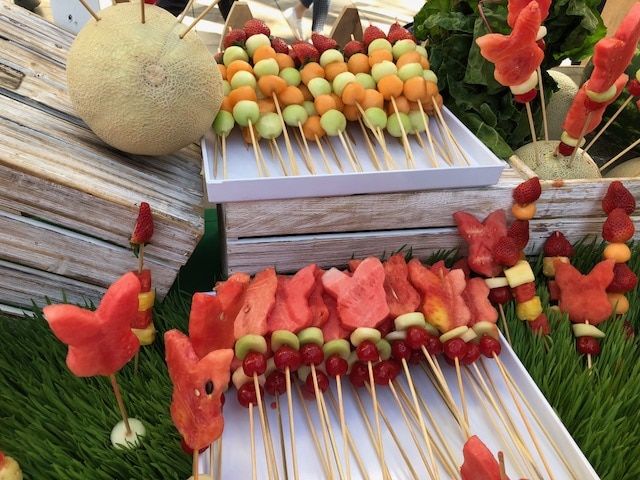 Bunny ear on, we took some time to indulge in all the sweet treats around the garden.  Bunny fruit kebabs, fluffy cotton candy, donuts dressed decorated as bunnies and veggie smoothies were "ripe for the picking" at the garden.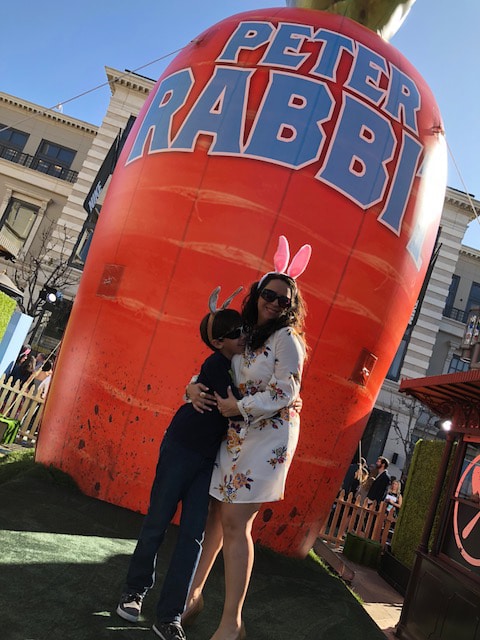 Several celebrities and their little ones were taking it all in with us too.  
Which brings me to what the ladies of the cast were wearing! I thought it was great that those in the movie gave a big fashion nod to it like for example Elizabeth Debicki and her carrot dress! Margot Robbie walked down the green carpet with a bunny clutch.
photo credit Aleksandar
photo credit splash news
How perfect, right?
About The Peter Rabbit Movie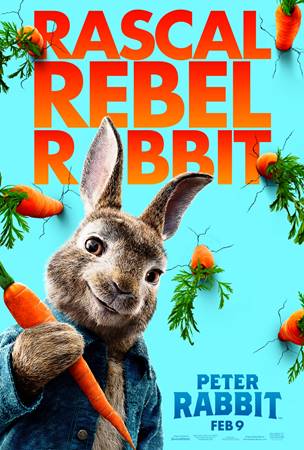 James Corden is PeterRabbit, the mischievous and adventurous hero who has captivated generations of readers now takes on the starring role of his own irreverent, contemporary comedy with attitude.
In the film, Peter's feud with Mr. McGregor (Domhnall Gleeson) escalates to greater heights than ever before as they rival for the affections of the warm-hearted animal lover who lives next door (Rose Byrne).  
James Corden voices the character of Peter with playful spirit and wild charm, with Margot Robbie, Elizabeth Debicki, and Daisy Ridley performing the voice roles of the triplets, Flopsy, Mopsy, and Cottontail.
Ready for Peter Rabbit
We have interviewed the cast, made our own Peter Rabbit and enjoyed the movie's premiere.  All that is left is to share with you about the movie itself.  Stay tuned for our full review.  
In the meantime, do get your tickets for February 9th when it opens in theaters everywhere.  You are going to want to take your family to see it!