I was invited to a complimentary movie screening. All opinions are 100% mine
Thank you, Tati from Cool Mom Cool Tips for all your hard work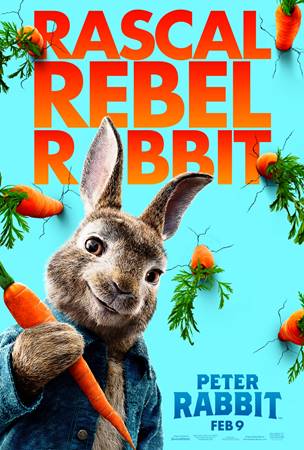 Should you go enjoy Peter Rabbit at the movies? Absolutely yes!!! You don't have to ask us twice. Rabbit Movie.  It is the perfect family movie that entertains, uplifts and teaches.  
There is much that makes the movie fantastic.  That said, there 3 Things to Love About The Peter Rabbit Movie that make it a must-see film for everyone.
3 Things to Love About The Peter Rabbit Movie
Reading the stories of Beatrix Potter to my children clearly make me want to shout to the world that this is a movie not to miss.  Despite my bias, heed my recommendation and go watch it.  You will thank me later 🙂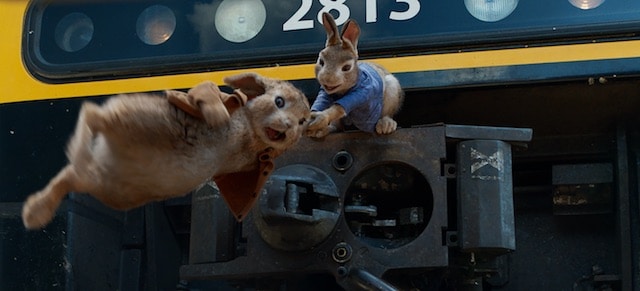 Out of many things that came at me watching Peter Rabbit, I need to share these 3 Things to Love About The Peter Rabbit Movie:
The movie constantly speaks to all of us: Humor appeals to everyone all the time. No need to explain certain jokes later to the little ones.  Be ready to laugh and laugh and laugh some more in at the cinema!
It is heartfelt: the storyline leads to warm and fuzzy moments without being sappy.  These moments are ideal to talk to the kids about friendship, love, and even conservation.
Tolerance: if you don't have it, then you get plenty or the erratic and over the top situations in the movie.  Maybe it is a funny thing in Peter Rabbit, but it does point to how if we don't have it everything can fall pretty quickly into disarray.
In the end, because the movie is about a new chapter in Peter Rabbit's adventures, the combination of live-action and animation work extremely well, and the cast beautifully bring to life a wonderful story that everyone can appreciate.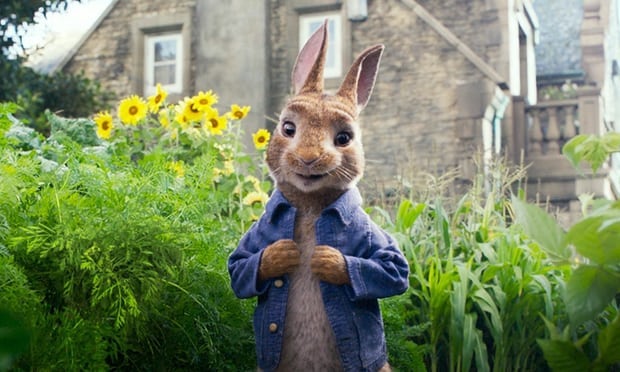 About The Peter Rabbit Movie
James Corden is PeterRabbit, the mischievous and adventurous hero who has captivated generations of readers now takes on the starring role of his own irreverent, contemporary comedy with attitude.
In the film, Peter's feud with Mr. McGregor (Domhnall Gleeson) escalates to greater heights than ever before as they rival for the affections of the warm-hearted animal lover who lives next door (Rose Byrne).
 James Corden voices the character of Peter with playful spirit and wild charm, with Margot Robbie, Elizabeth Debicki, and Daisy Ridley performing the voice roles of the triplets, Flopsy, Mopsy, and Cottontail. In theaters everywhere on February 9th.