I was invited to a Press Junket in LA. All opinions are 100% mine
Thank you, Tati from Cool Mom Cool Tips for all your hard work in this trip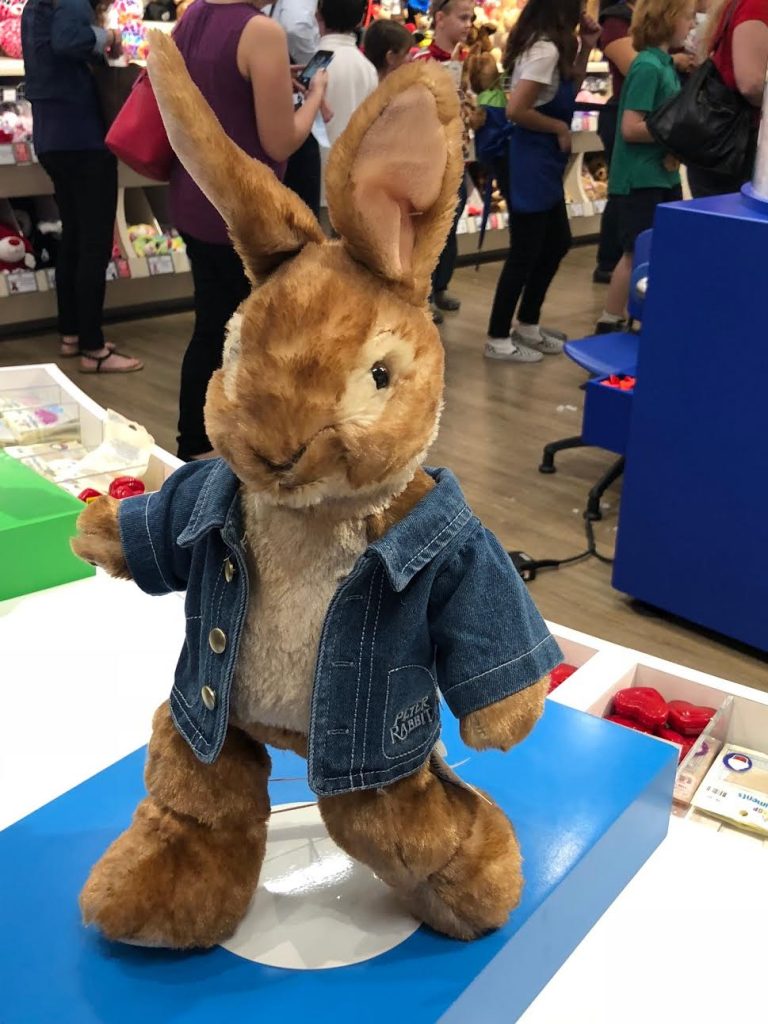 Did you hear the good news?  The adorable Peter Rabbit is available at Build-A-Bear!  Yes, you can now Make Your Very Own Peter Rabbit At Build-A-Bear!  We are super excited for the movie which opens on February 9th.  
So, bringing to life our Peter Rabbit just soars as one of our best experiences ever!  We discovered about Peter Rabbit being at Build-A-Bear during our trip to cover the press junket for the movie last week.  
Naturally, we want to share all about it with you because we don't want you to miss out!
Your Very Own Furry Peter Rabbit at Build-A-Bear
Creating furry friends at Build-A-Bear is a great bonding activity that creates memories for a lifetime.  This Peter Rabbit is no exception.  He is soft, adorable and very cuddly.  
For your Peter Rabbit, you can choose to add a gadget that contains 5 pre-recorded phrases that come straight out of the movie.  I love it when Peter Rabbit says "More radishes and carrots, please!"
 The following step is stuffing and adding a heart to Peter Rabbit.  The Build-A-Bear staff helped us with an adorable way to prepare the heart before inserting it:
"Rub it in your hands so Peter Rabbit keeps warm and we are going to rub it in our hearts for lots and lots of love rub it on our funny bone so he never stops to make us laugh since he is very mischievous and on our tummies so he doesn't get sick from eating too much celery and move your arm up and down because he jumps really really high then close your eyes and make a very big wish"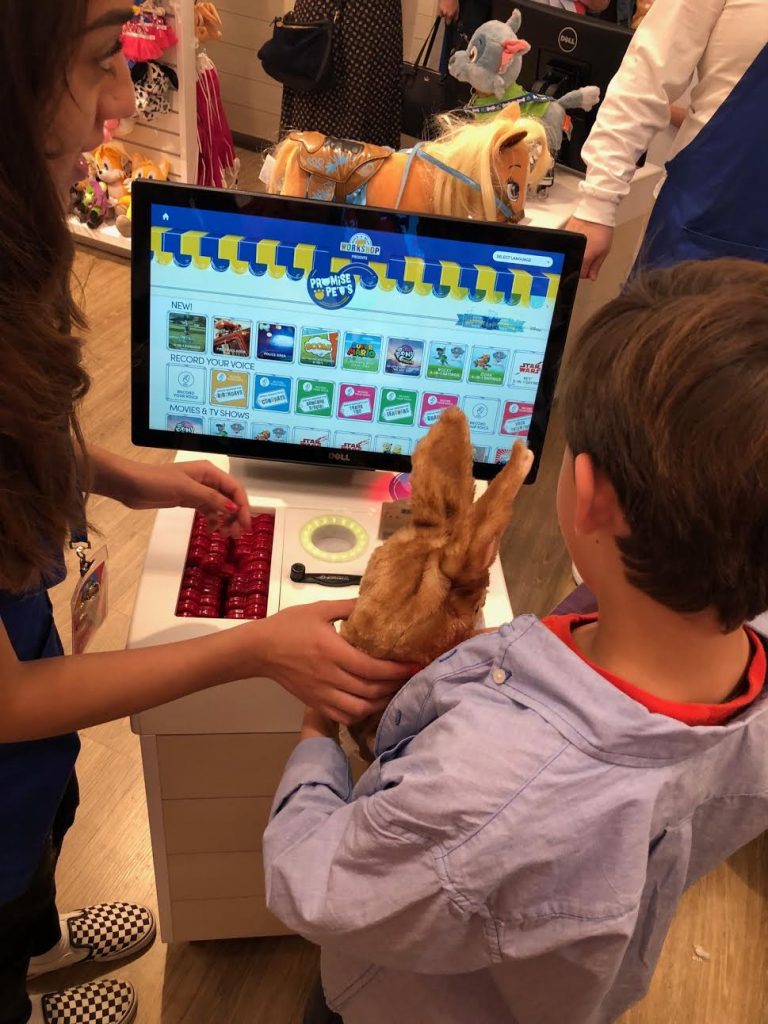 Then pushed the heart way in and the staff closed the bunny all up.  Next stop was dressing Peter Rabbit in either his iconic jacket or a carrot themed sleeper.
In case you are wondering, you can dress all your Build-A-Bear friends in Peter Rabbit clothes.  They fit them perfectly.  That means they can get ready for movie release day too!
The final step was registering Peter Rabbit and creating a birth certificate to mark the beginning of our friendship!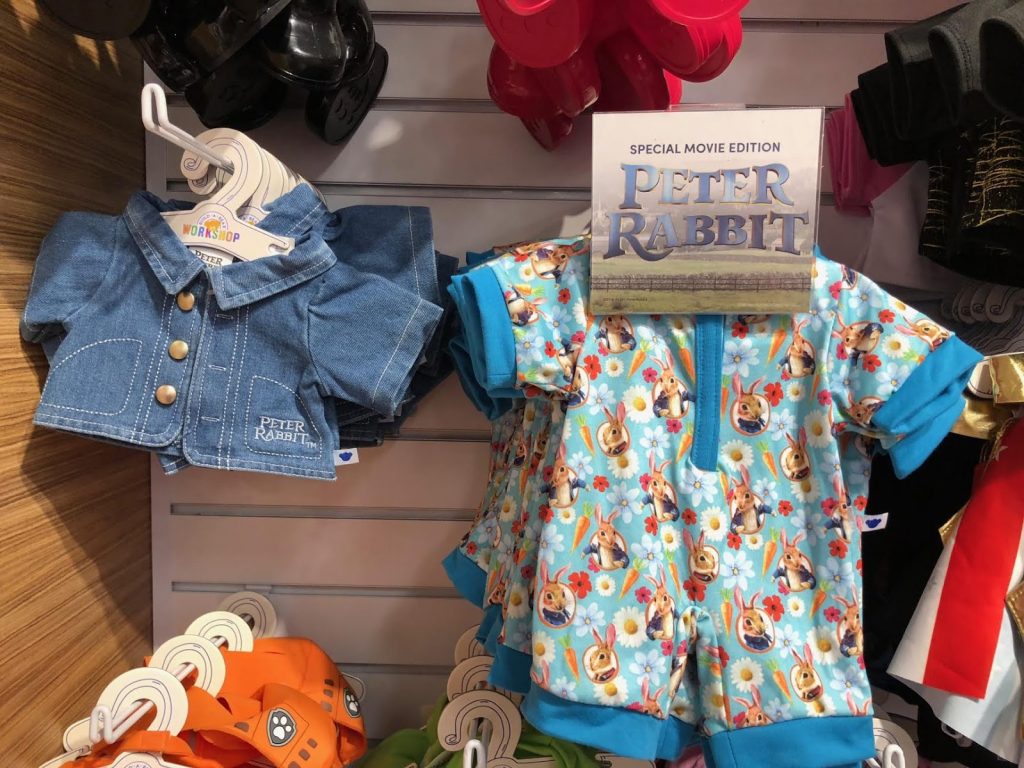 Get Ready for the Peter Rabbit Movie
If you haven't been to a Build-A-Bear before, this is the perfect reason to do so.  You can't miss out on all the sweetness that this furry Peter Rabbit is!  You can also, order online if you want to.
Be on the lookout for their deal of $5 for a $10 gift card which they bring out frequently.  That will help you score all of Peter Rabbit outfits for all your Build-A-Bear friends 🙂
Do plan to go Make Your Very Own Peter Rabbit At Build-A-Bear!  It is the perfect activity to prepare to go watch the movie with your family!
About the Peter Rabbit Movie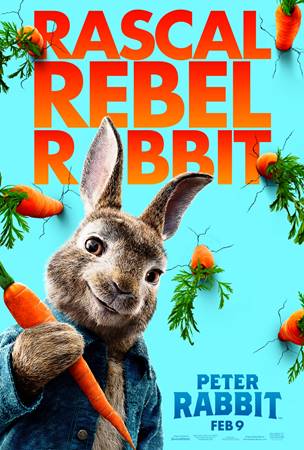 James Corden is Peter Rabbit, the mischievous and adventurous hero who has captivated generations of readers now takes on the starring role of his own irreverent, contemporary comedy with attitude.
In the film, Peter's feud with Mr. McGregor (Domhnall Gleeson) escalates to greater heights than ever before as they rival for the affections of the warm-hearted animal lover who lives next door (Rose Byrne).
 James Corden voices the character of Peter with playful spirit and wild charm, with Margot Robbie, Elizabeth Debicki, and Daisy Ridley performing the voice roles of the triplets, Flopsy, Mopsy, and Cottontail.