Here's a collection of 15 of the best Anniversary Cake Recipes that will impress your friends and family. Find the perfect cake recipe for your celebration.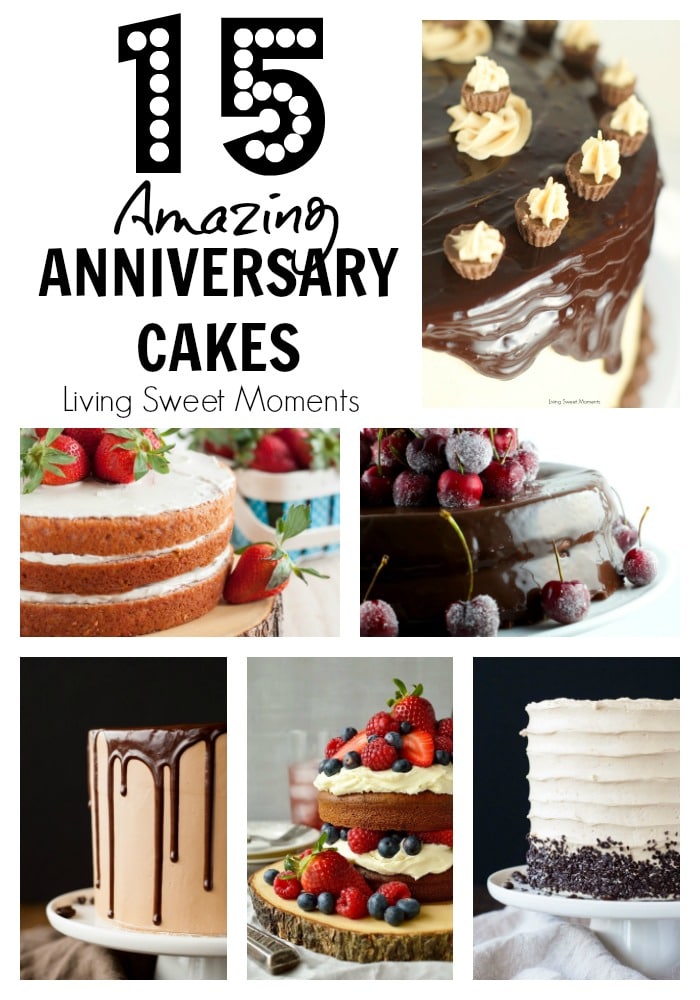 15  Amazing Anniversary Cake Recipes 
When it comes to celebrations the cakes not only have to be delicious but also gorgeous or as people say, show stoppers.
My blogaversary is coming soon. I still can't believe that Living Sweet Moments will be turning 2. Hundreds of blog posts and recipes later, I decided to celebrate the occasion with 15  Amazing Anniversary Cake Recipes made by my blogging buddies.
Whether you like chocolate, lemon, berries or peanut butter, there's something for everybody. I just love layered cakes with frosting, for me, it's complete happiness.
Without further ado, here's 15  Amazing Anniversary Cake Recipes made by your favorite bloggers.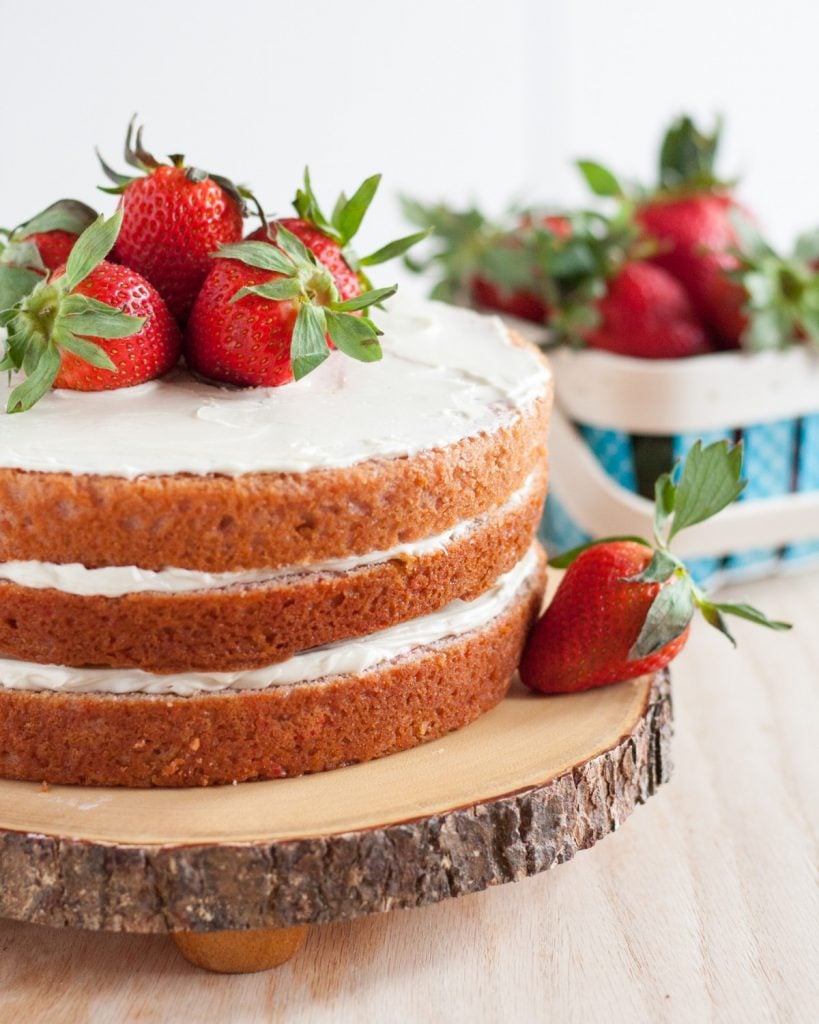 Strawberry Cake from Scratch  by Goodie Godmother – Fresh strawberries add the perfect amount of flavor and even a bit of natural color to this fresh strawberry cake from scratch! No box mix or artificial flavoring required.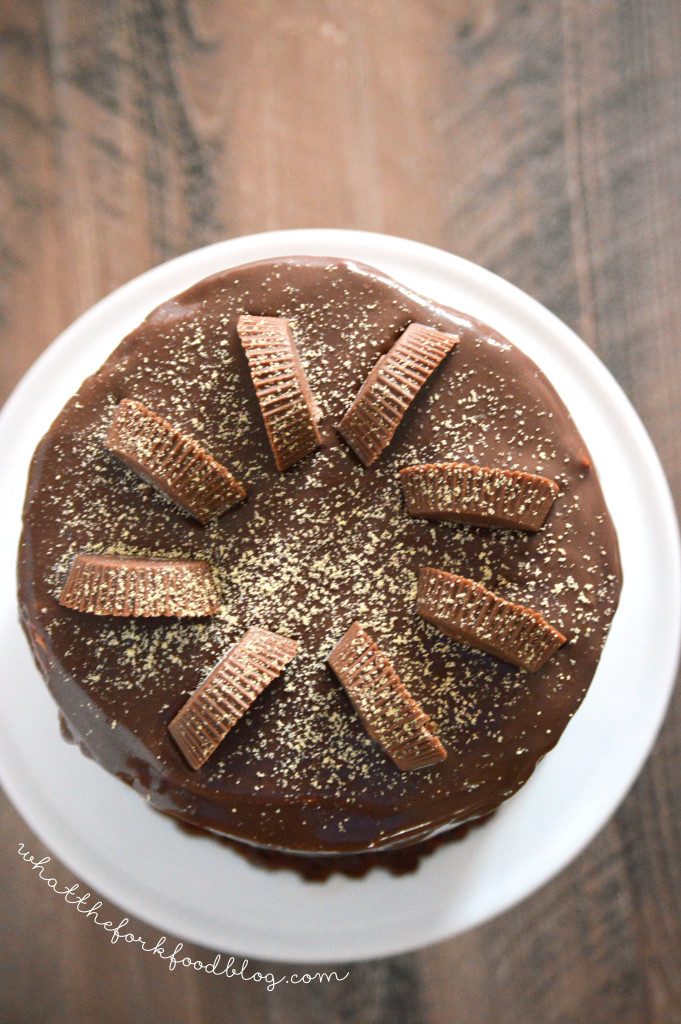 Chocolate Peanut Butter Ice Cream Cake by What The Fork Blog – This Chocolate Peanut Butter Cup Ice Cream Cake is the cake for chocolate and peanut butter lovers. It's made up of two layers of gluten-free chocolate cake and two layers of homemade chocolate peanut butter cup ice cream.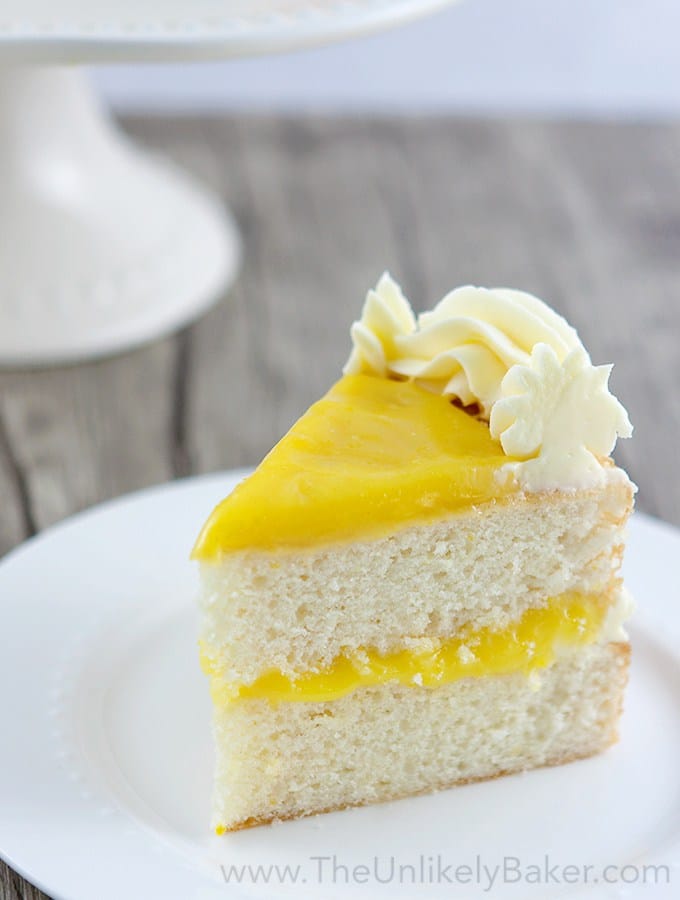 Lemon Curd Layer Cake with Lemon Buttercream by The Unlikely Baker – Smooth and silky lemon curd reside between the layers of this soft lemony cake frosted with lemon buttercream. This is the ultimate lemon curd layer cake for lemon lovers.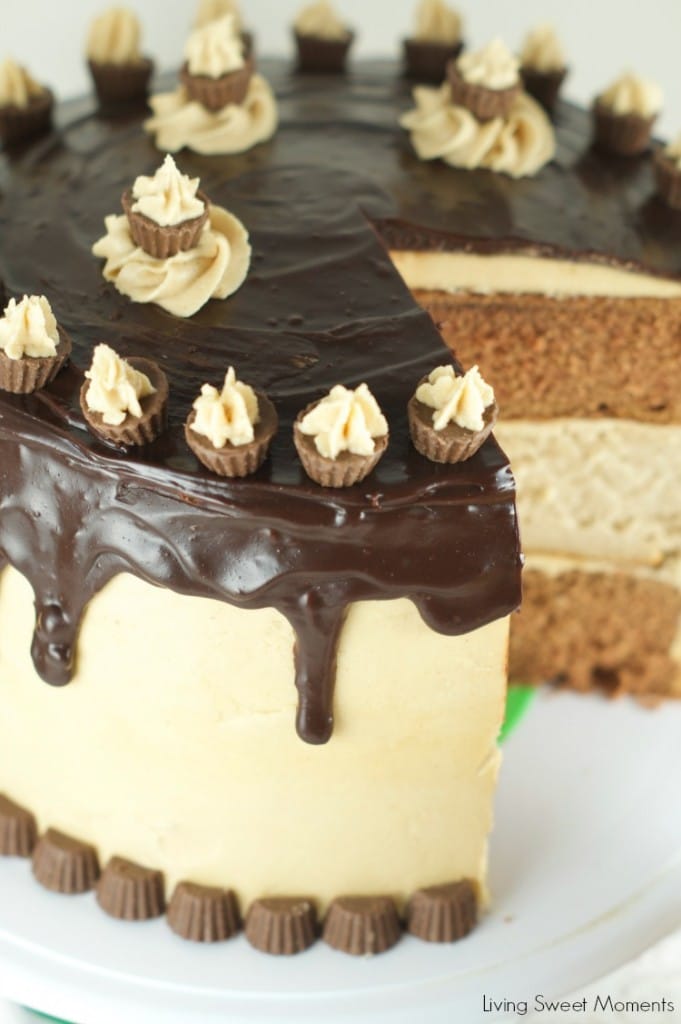 Uncle Johnny's Chocolate Peanut Butter Cheesecake Cake – This is amazing cake features 2 chocolate cakes, a peanut butter cheesecake all covered in peanut butter buttercream and drizzled with chocolate ganache. The ultimate dessert.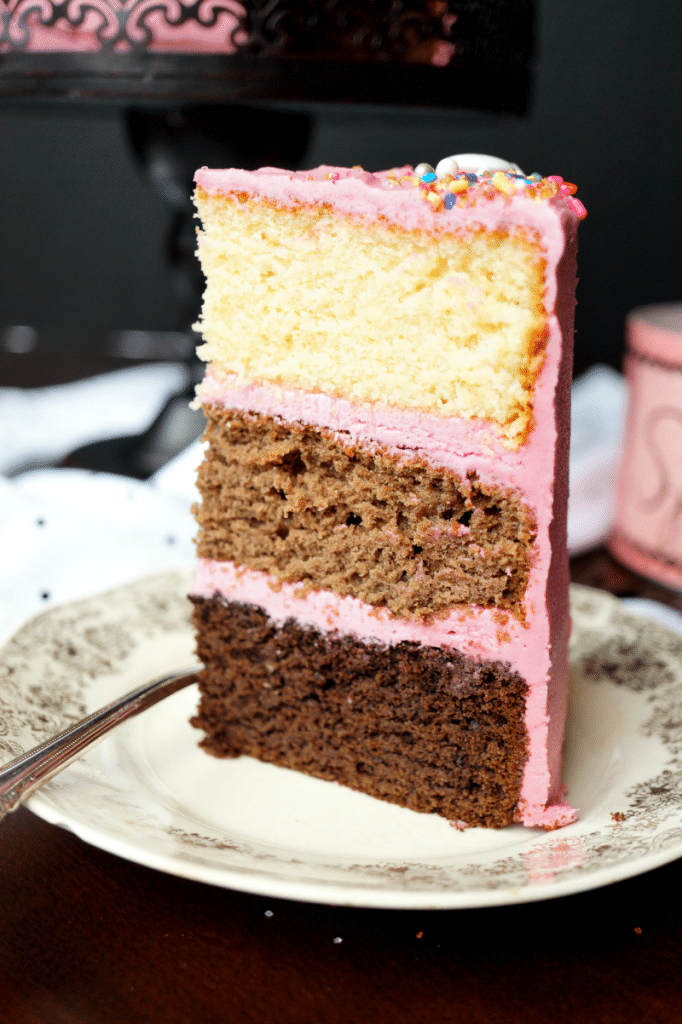 Ombre Chocolate Cake by The Baking Fairy – This gorgeous chocolate Ombre cake is served with pink pomegranate frosting and topped with sprinkles.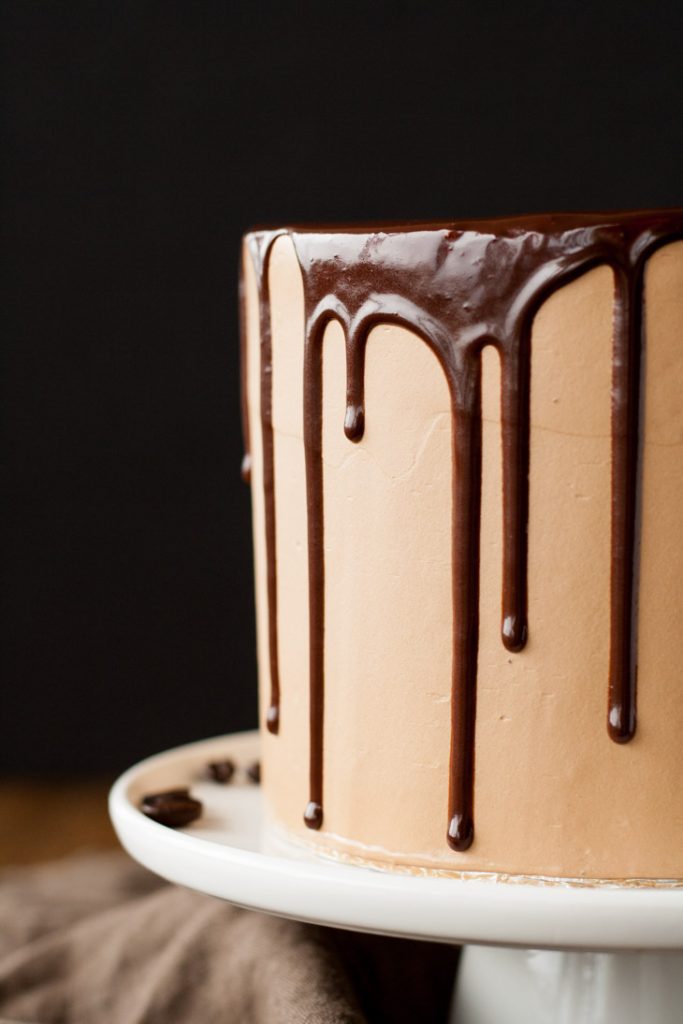 Mocha Chocolate Cake by Liv for Cake – A rich dark chocolate cake with a silky mocha swiss meringue buttercream. Beautiful and delicious.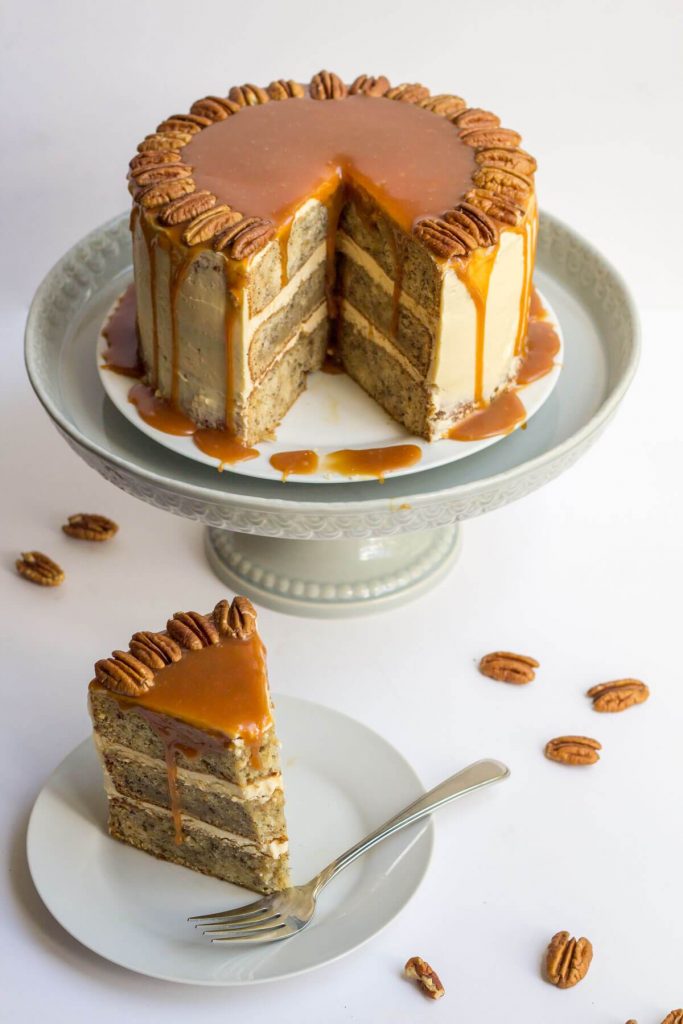 Banana Cake with Bailey's Swiss Meringue Buttercream Frosting by Baking it Right – Delicious banana layer cake with vanilla Italian Meringue Buttercream filling and topped with salted caramel sauce. I am drooling!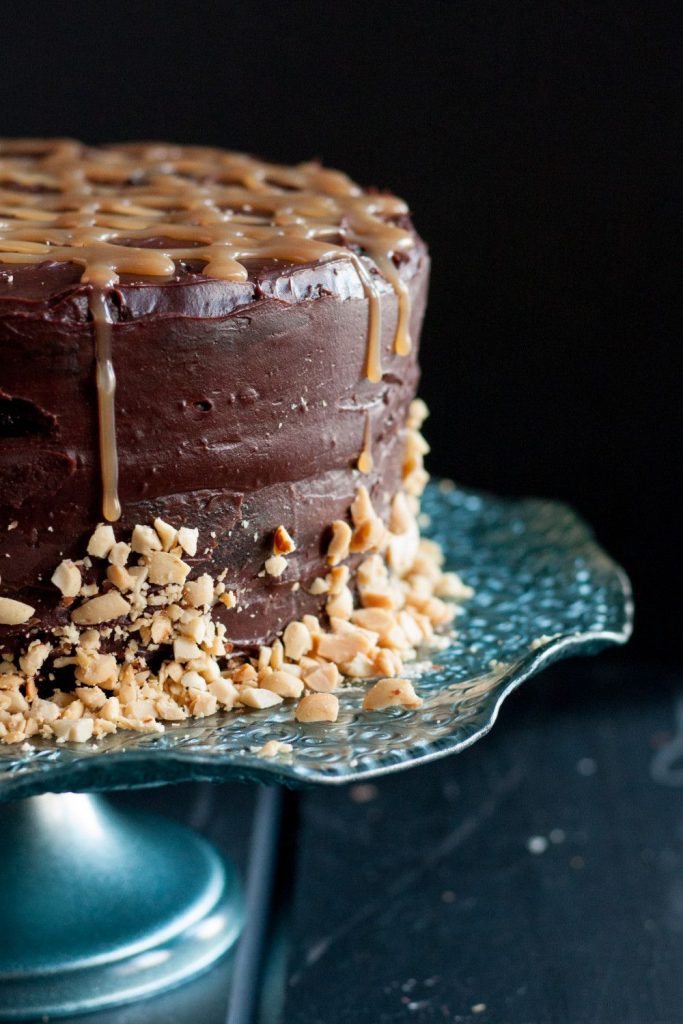 Snickers Cake by Goodie Godmother – Rich chocolate cake filled with layers of homemade nougat, caramel, and peanuts and then covered in a chocolate ganache make this Snickers cake a decadent treat for any occasion.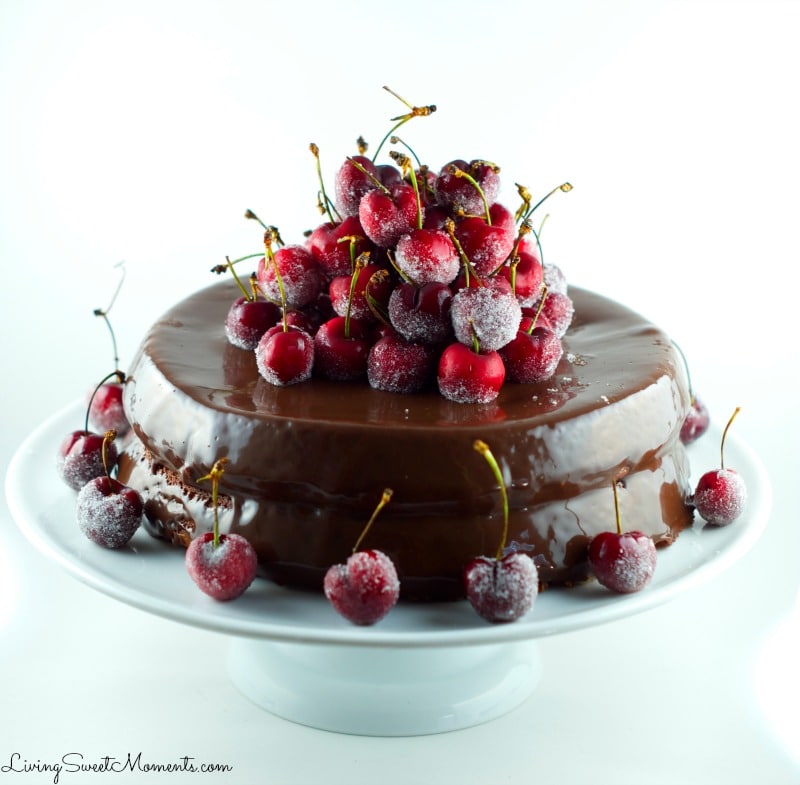 Spectacular Chocolate Cake – This Cake Recipe with frosted cherries will not disappoint. The cake is chocolate with chocolate ganache and some snowed cherries.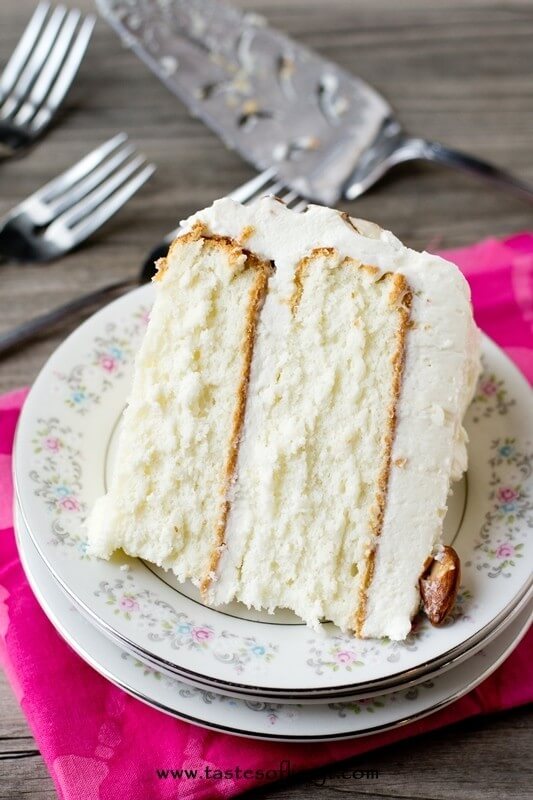 Almond Cream Cake by Tastes of Lizzy T's – Light, moist and velvety, this Almond Cream Cake has a homemade cooked, whipped frosting that pairs perfectly with the almond cake. Decorate the cake simply with sliced almonds.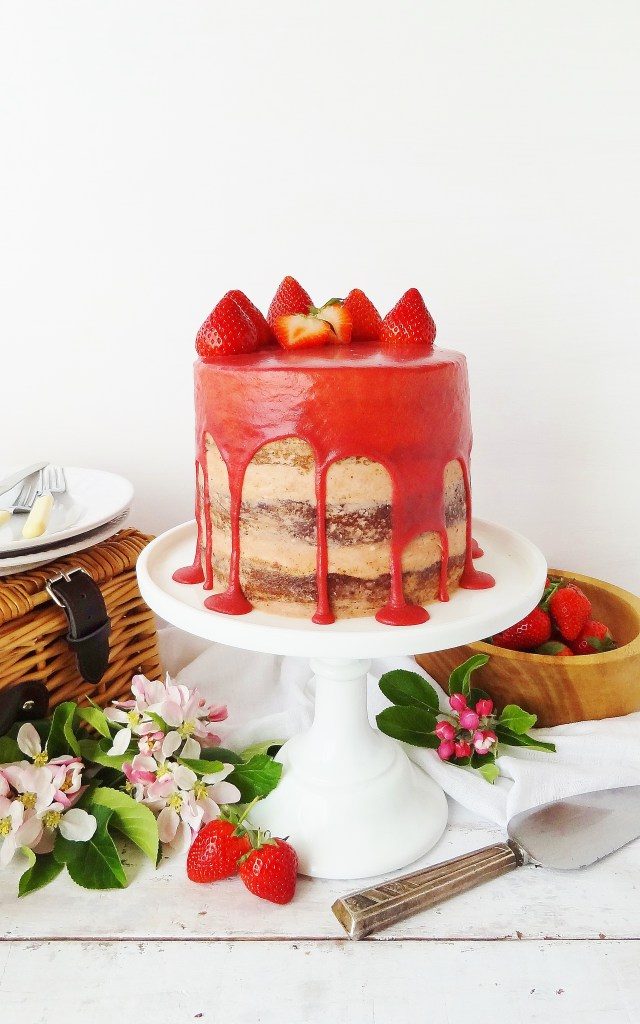 Strawberry, Elderflower & Almond Layer Cake
 by Domestic Goddess – Wow! Three layers of elderflower and almond cake, filled with roasted strawberry swiss meringue buttercream, topped with roasted strawberry, white chocolate, and elderflower ganache.