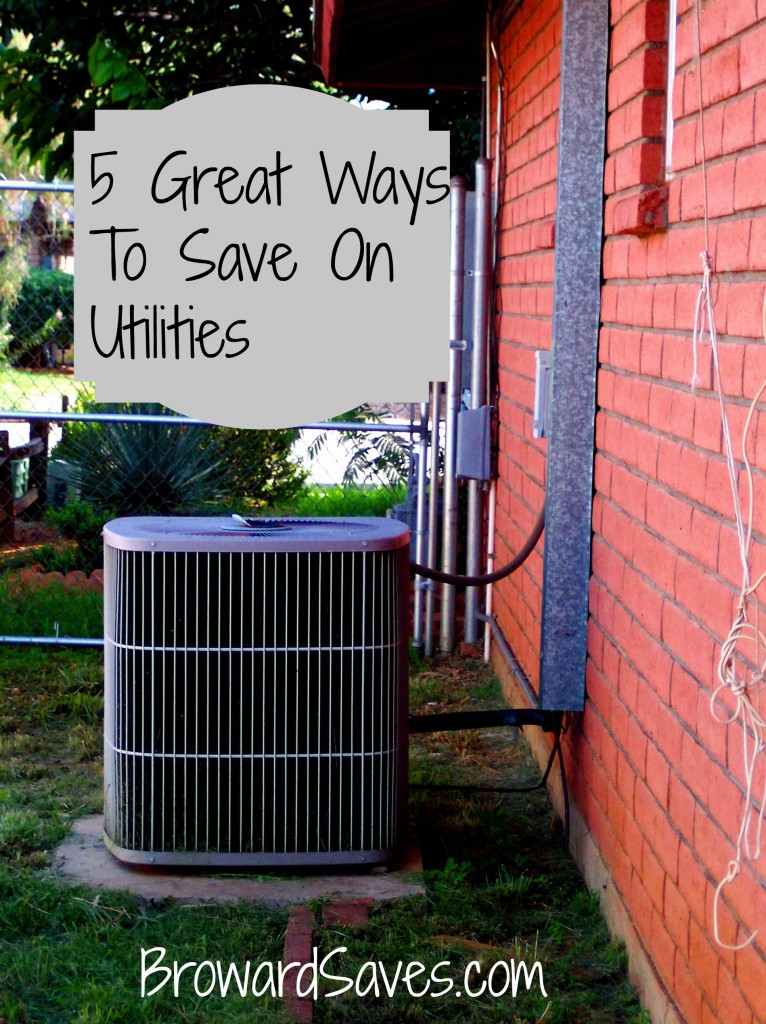 Utilities are one of the biggest expense of any household. Most families have to budget for electric, gas, water, phone service and much more! Utilities are also one of the expenses that people assume they can't get lower. This could not be further from the truth! There are several ways you can save money on your electric bill. 
5 Ways to Save on Your Utilities 
1. Negotiate – Do not be scared to pick up the phone and call your utility companies. Ask them if they offer lower rates or if they have any promotions going on right now. You can do this with your electric, gas, cell phone, cable and internet bill. Sometimes there are programs if you are under a certain income, package deals or just unadvertised promotions. If you are thinking about switching services to another carrier, don't be afraid to let them know that. Explain to your utility company that you found a lower rate with their competitor, they might be willing to match the rate. 
2. Yearly Maintenance – Make sure to get your heater and A/C unit serviced on a yearly basis. This will help keep your units working properly. A heater or A/C unit that is not working properly means it has to work harder to cool or heat the home, this means a higher bill! Getting yearly maintenance will also let you know right away if there are any issues with your unit. Fixing a problem before it gets out of hand will save you money.
3. Unplug – Most homes have several television sets, computers, cell phones and other electronics that require electricity. Plugging all of these items in can really start to make your electric bill sky-rocket. Set up one charging station in your home for electronics that uses a power surge. When things are not in use turn the power surge off. Also make sure all the televisions and video game consoles are turned off and if possible unplugged when not in use. 
You can also use a power surge in the kitchen for all of your kitchen counter appliances. Making sure everything is unplugged when not in use will save you a few dollars every month.
4. Set Your Water Heater – Keep your water heater set to 120 degrees. This is a very quick and easy way to save a few hundred dollars on your utilities every year!
5. Use Timers – You can use a digital thermostat in your home to control when your heater and A/C come on. Having your A/C and heater set to come on at a set temperature will avoid you from cranking up the heat or lowering the A/C too much. You can also set your sprinkler system on a timer to ensure you are not over watering. Set your sprinkler system to come on early in the morning or late at night. You do not want to water your yard during prime sunshine hours. Watering during prime sunshine hours means the water dries very quickly and the soil doesn't get a chance to absorb the water.