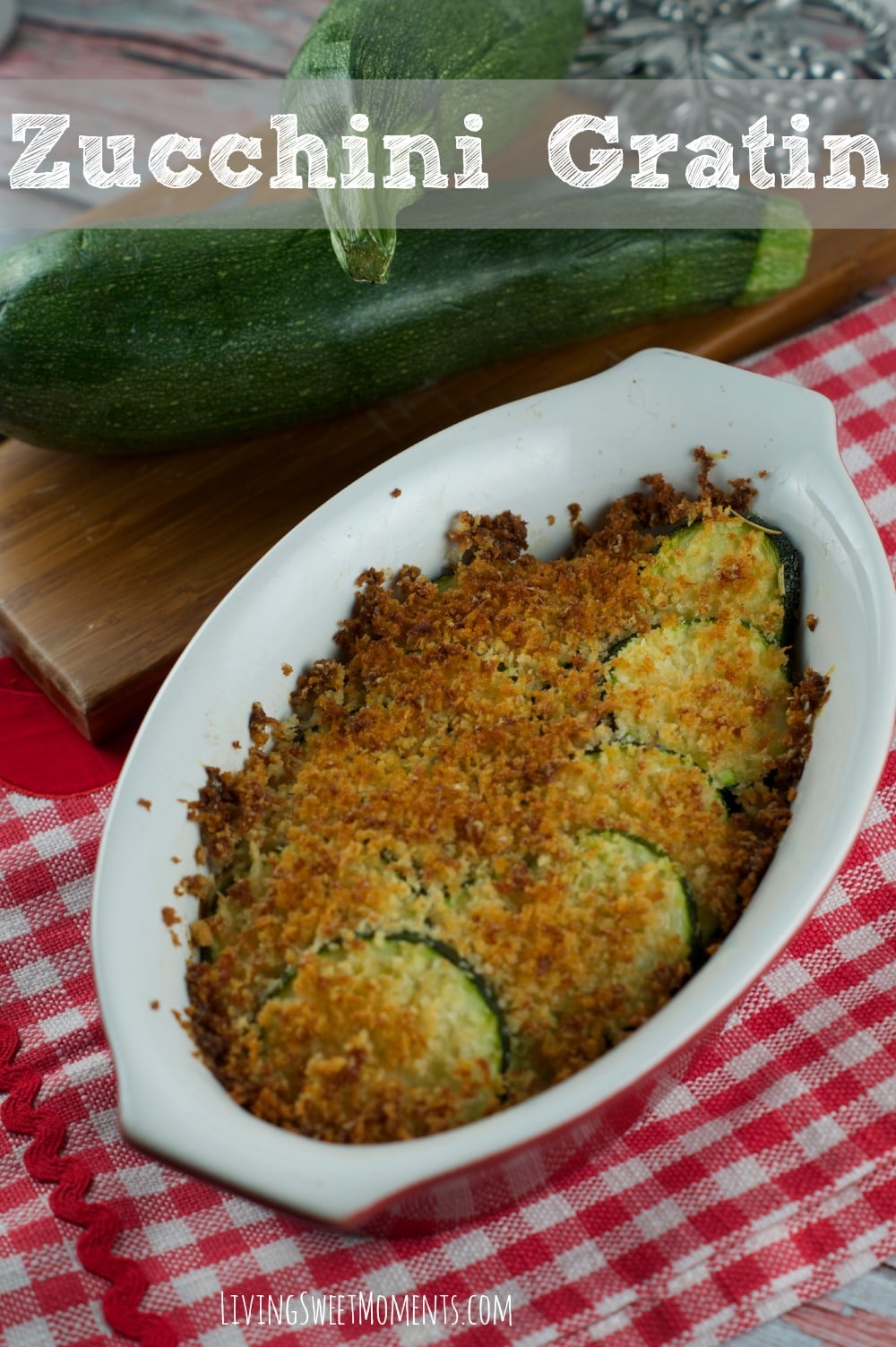 Yum! How I love Gratins.. They are so comforting, easy to make and a great way to eat your vegetables! This zucchini gratin is just heavenly! I season it with a little rosemary that gives an aromatic and complex flavor and is served with a crunchy topping of Panko and Gruyere cheese.
Serve this gratin as a side dish from an easy weeknight meal to your upcoming  Thanksgiving Feast, as Zucchini compliments well the flavor of turkey and stuffing.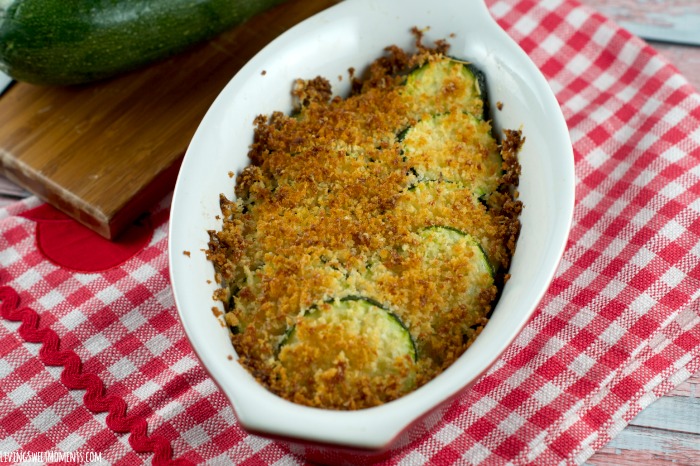 You cal also combine Zucchini and Yellow Squash to create a pretty dish. I was lucky to have found some huge Zucchinis last week at the supermarket and found a great excuse to cook them.
I usually make gratins using Bechamel sauce but this time I decided to lighten it up, and luckily it worked! The rosemary and zucchini flavors were spot on and the crunchy topping just took it to a whole new level.
To make this Easy Zucchini Gratin Recipe just toss some sliced Zucchinis in a bowl with salt, pepper, olive oil and rosemary (dry or fresh). The arrange them nicely on a baking or gratin dish. I like a scalloped/ shingle pattern since it looks more elegant, but you can certainly use the pattern that suits you most.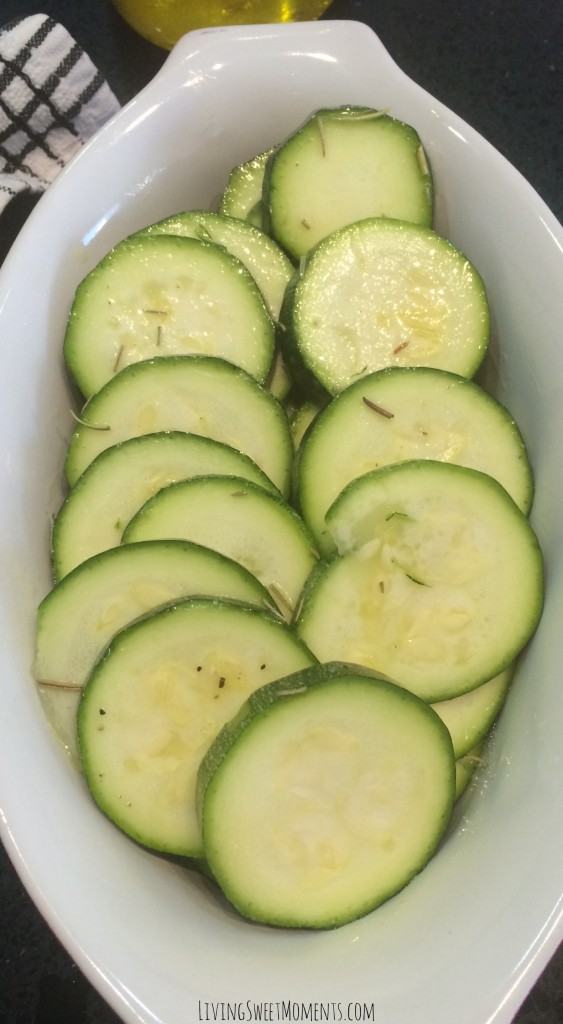 Arrange them in a single layer so the Zucchini slices can cook evenly. Otherwise the top ones are going to cook and the bottom ones won't. This recipe can be halved, doubled or even tripled depending on how many people you are expecting.
At this stage, bake for 15-20 minutes or until the Zucchini gets softer and starts to brown around the edges. Remove from the oven and add the topping. Let it bake for 15 minutes more or until browned.
You won't believe how beautiful the tops browns off.. I am craving some more! Hope you can try it at home and let me know how it comes out!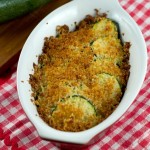 Easy Zucchini Gratin Recipe
Ingredients
For Gratin
2

Large Zucchinis

sliced thinly, or 3 Medium Ones

1 1/2

Tablespoon

of Olive Oil

1

Ts

. of Dried Rosemary

Salt and Pepper
For Topping
1/2

Cup

of Panko

you may substitute for bread crumbs

1/4

Cup

of Gruyere cheese

grated

1

Tablespoon

of Olive Oil
Instructions
Preheat Oven to 375 Degrees F

In a bowl, combine the Zucchini slices with salt, pepper, olive oil and rosemary

Arrange them in a shingle pattern on a gratin or baking dish

Bake for 15-20 minutes or until the zucchini softens and starts to brown

Meanwhile, in a small bowl mix the oil, panko and cheese until combined

Remove gratin from oven and spread the topping all over the dish

Bake for 15 minutes more or until topping is browned

Enjoy!