With Halloween just a few days away my girls are looking forward to attending parties and eating a lot of candy!… Well, to be completely honest, me too 
 Who doesn't love Halloween candy? All that sugar, chocolate and pumpkin desserts make me giddy! 
But… At the same time, I really want my girls to enjoy a Healthy Halloween Snack… Not just eat it but ENJOY IT… So I came out with these cute Fruit Candy Corn Recipe… Don't they look like the real thing?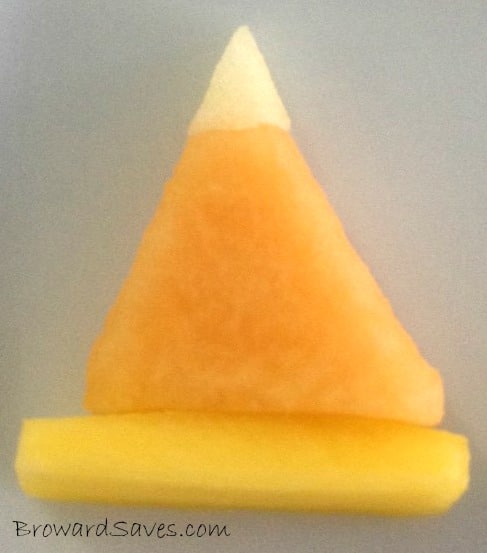 It is made with:
MANGO- for the bottom part
MELON– for the orange middle
GREEN APPLE – as a little tart surprise on the top!
This candy corn recipe taste great and it's fun to eat too! I will definitely make this for halloween and maybe put them on sticks!. My girls really loved it! I promise you it taste better than the real thing and it's good for you!. 
 So what do you think? Will you be trying these?