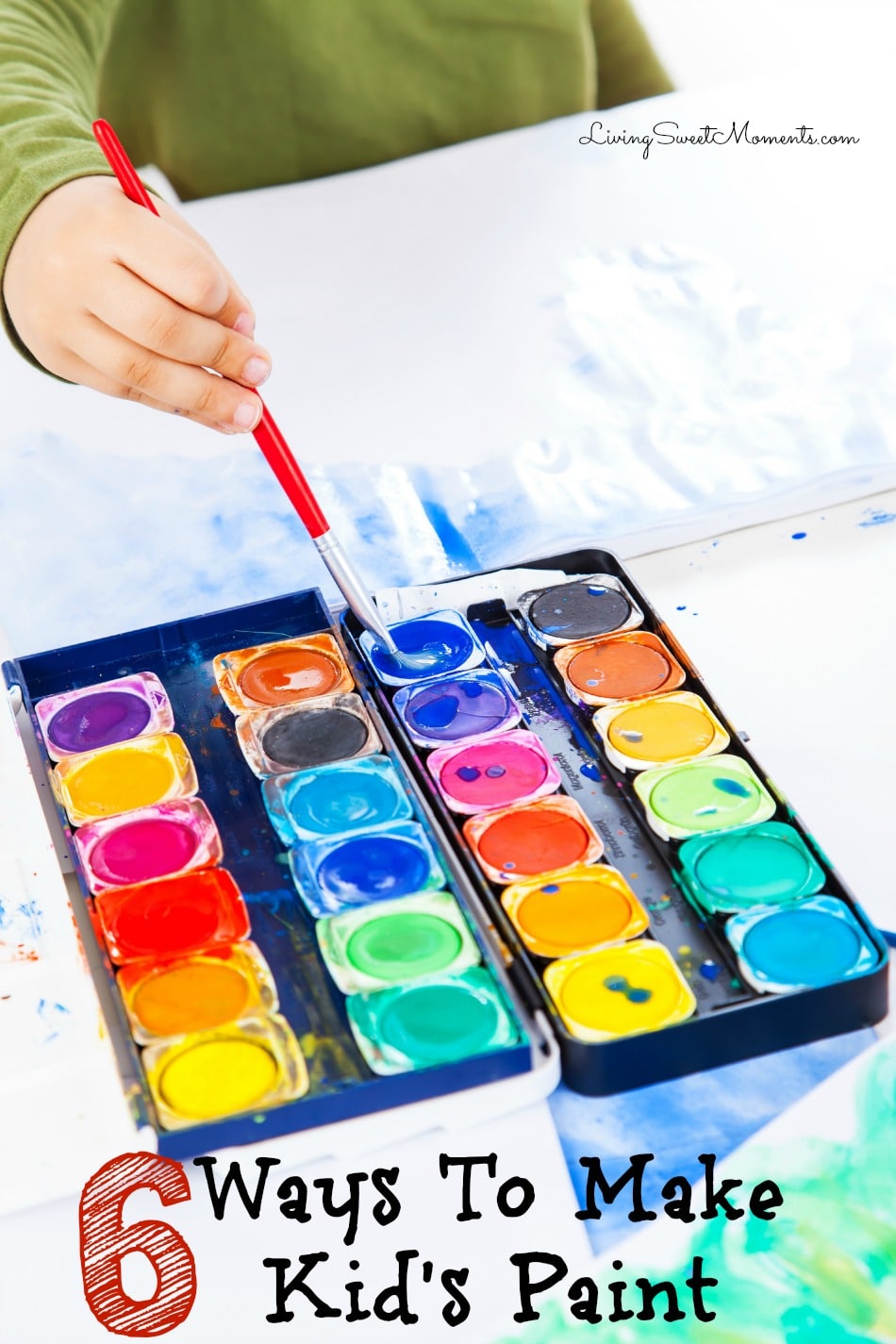 Did you know that you can make Make Childrens Paint with items you already have in your household? Now that winter is here and you need to entertain kids who are staying indoors. I like to keep mine busy by making my own paint. Check it out:
6 Ways to Make Childrens Paint
1) Puffy Paints
1 Cup Salt
1 Cup Flour
1 Cup Water
Food Coloring
Directions: Combine these ingredients into squeeze bottles and be sure to mix well. Non-toxic and shouldn't stain unless too much dye is used.
2) Bath Paints for Sensitive Skin
Baby Powder
Food Coloring
Tear Free Bubble Bath
Directions: Mix one part bubble bath to 3 parts powder and dye as needed. Mix them in muffin tins and use right away or place in sealed containers for future use. These clean up very easy when used in the bath.
3) Shaving Cream Bath Paints
Shaving Cream
Food Coloring
Directions: Mix in muffin tins and enjoy! Purchasing shaving cream for sensitive skin is recommended, as well as foaming shaving cream rather than the lotion and gel types. One drop of dye should be plenty per each muffin tin filled with shaving cream.
4) Finger Paints
3 TBS Sugar
½ TSP Salt
½ Cup Corn Starch
2 Cups Water
Directions: Combine ingredients and warm in a sauce pan until thick. Pour the mixture into baby food jars or other small sealed containers and add coloring. Cover and store.
5) Yogurt Paints
Vanilla or Plain Yogurt
Food Coloring
Directions: This one is great for very young children. As long as they can consume the two ingredients, it is safe for them to play with. Simply dye the yogurt in small containers such as Dixie cups, and let them have some fun. It's recommended to let them do this in either an empty bathtub or in their high chair.
6) Chalk Spray Paint
1 TSP Tempura Paint (Variety of Colors, Washable)
1 Cup Hot Water
½ Cup Corn Starch
Dishwashing Detergent
Directions: Add the starch to the hot water and mix well. Add in a squirt of dishwashing detergent and swish or shake to mix it up. Add the paints to spray bottles and add the coloring to each bottle. (These can be purchased at dollar stores.). This is entirely washable but should only be used outdoors.