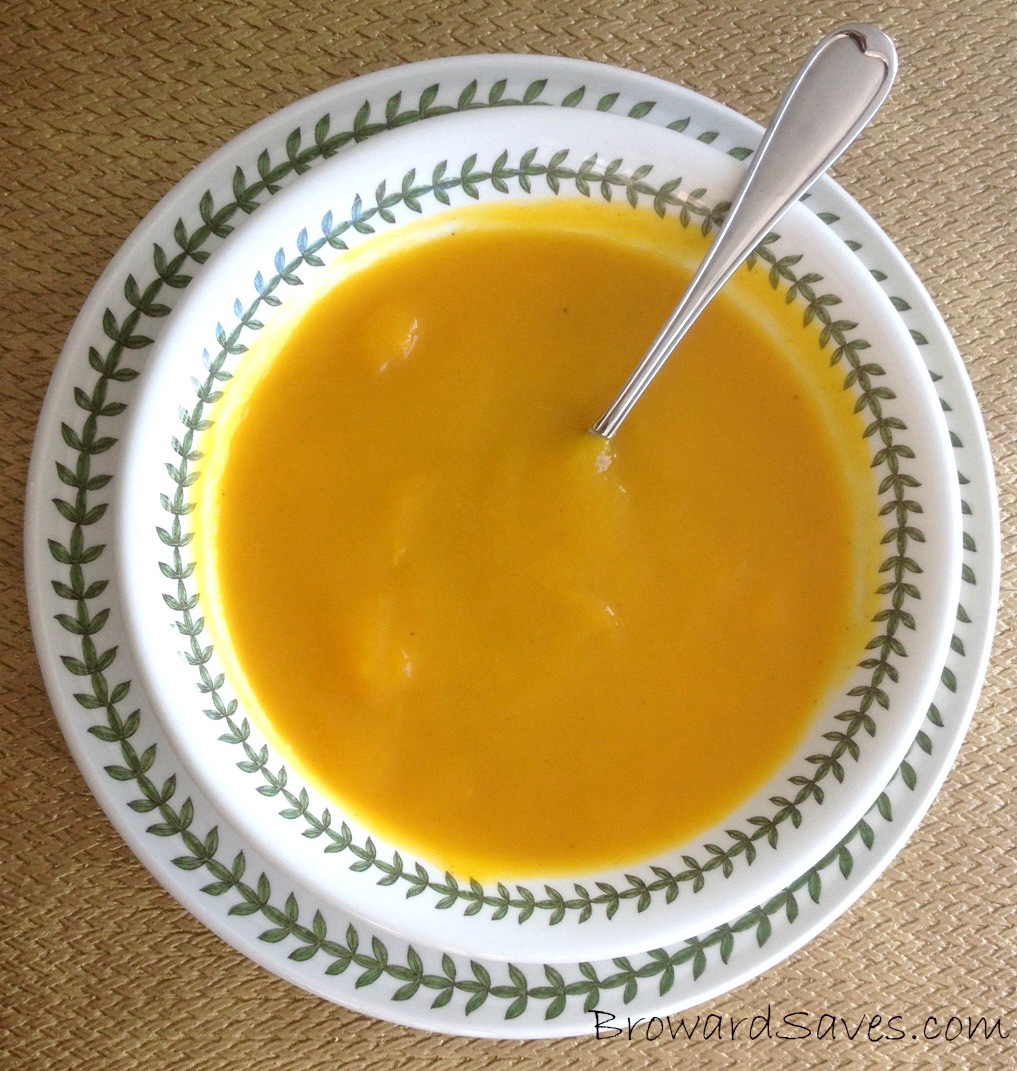 Fall is here and we are automatically craving comfort foods.. This easy to make Squash Soup Recipe is both delicious and super easy to make. It's a hit for both kids and adults!.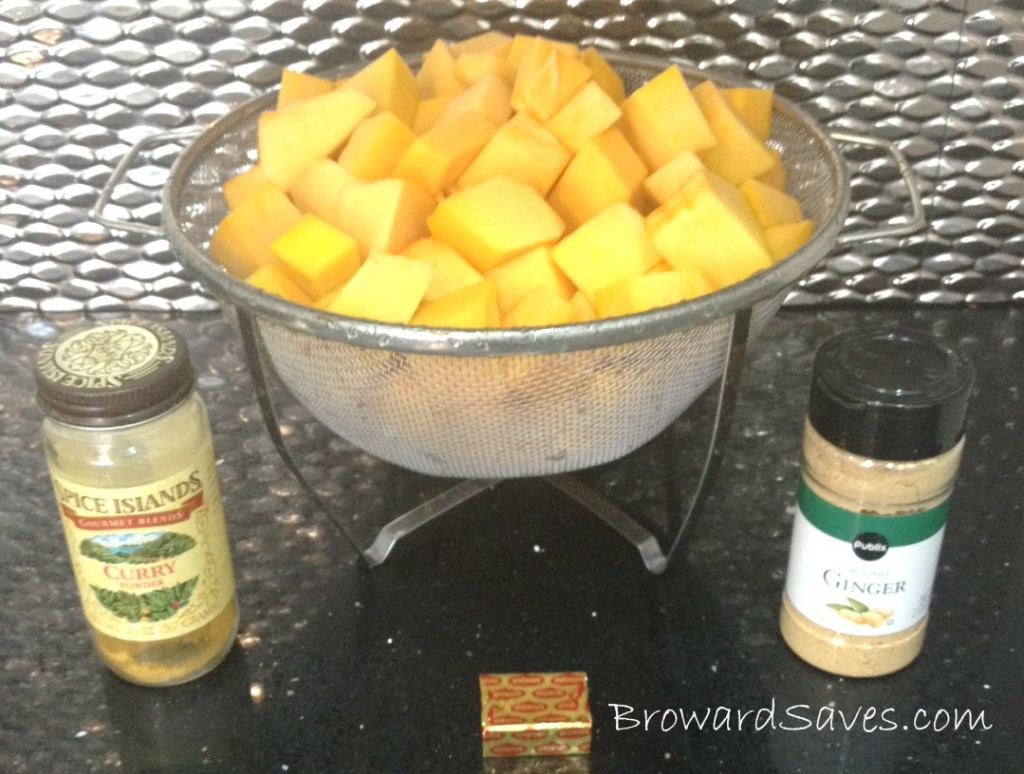 Here's what you need:
– 1 Small Squash Peeled and Cubed (you can find them already cut up at your local grocery store)
– 1 Bullion Cube: I use chicken flavor but if you're vegetarian you may use a vegetable Bullion.
– 1/2 Teaspoon of Ginger
– 1/2 Teaspoon of Curry powder
– Salt and Pepper to season 
Preparation: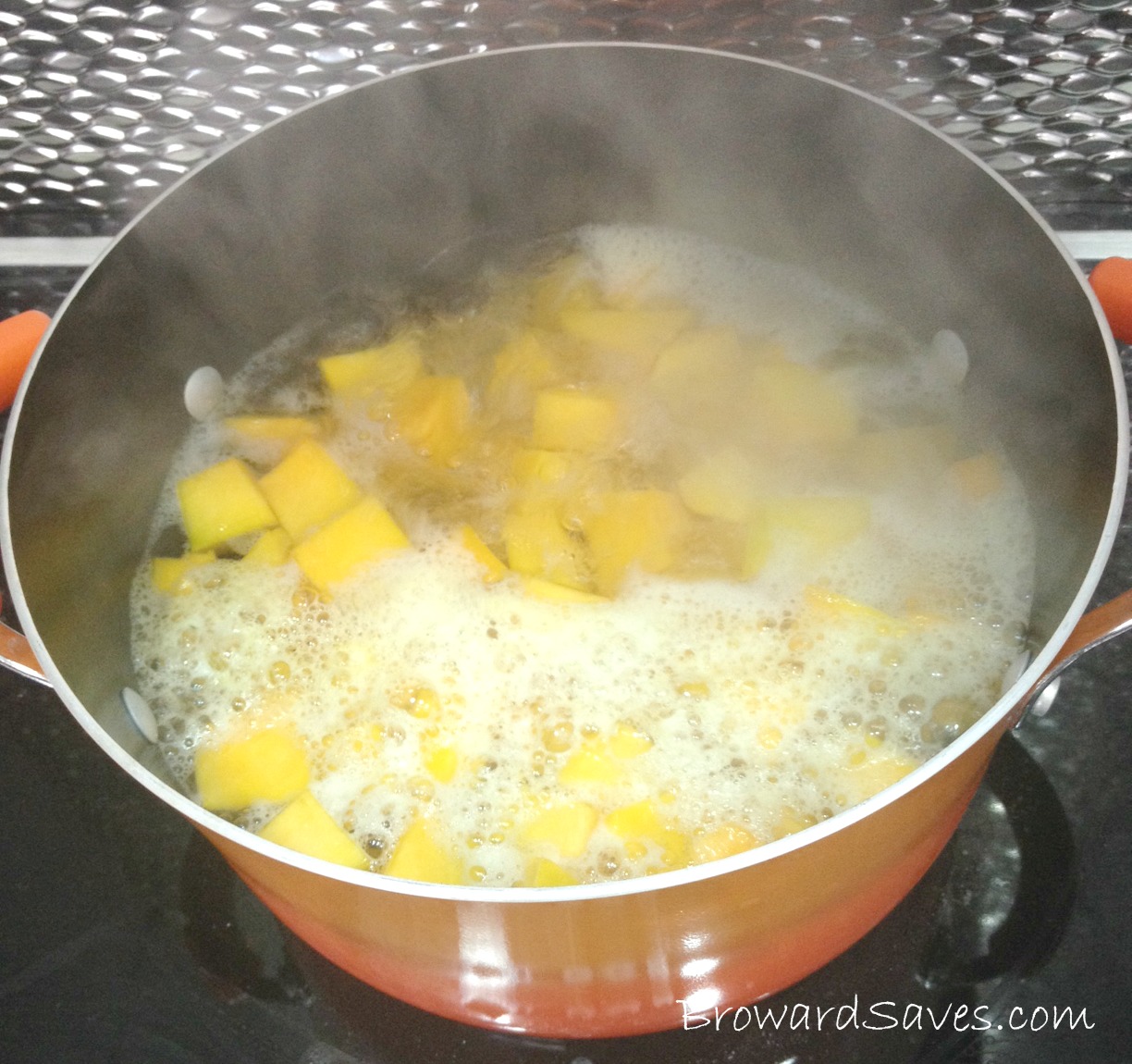 1) Add the cubed squash to a deep pot and pour enough water to cover it. Let it boil
2) When the water boils crumble and add the Bouillon.
3) Cook for about 20- 25 minutes, just until the Squash is tender (to check it just insert a fork).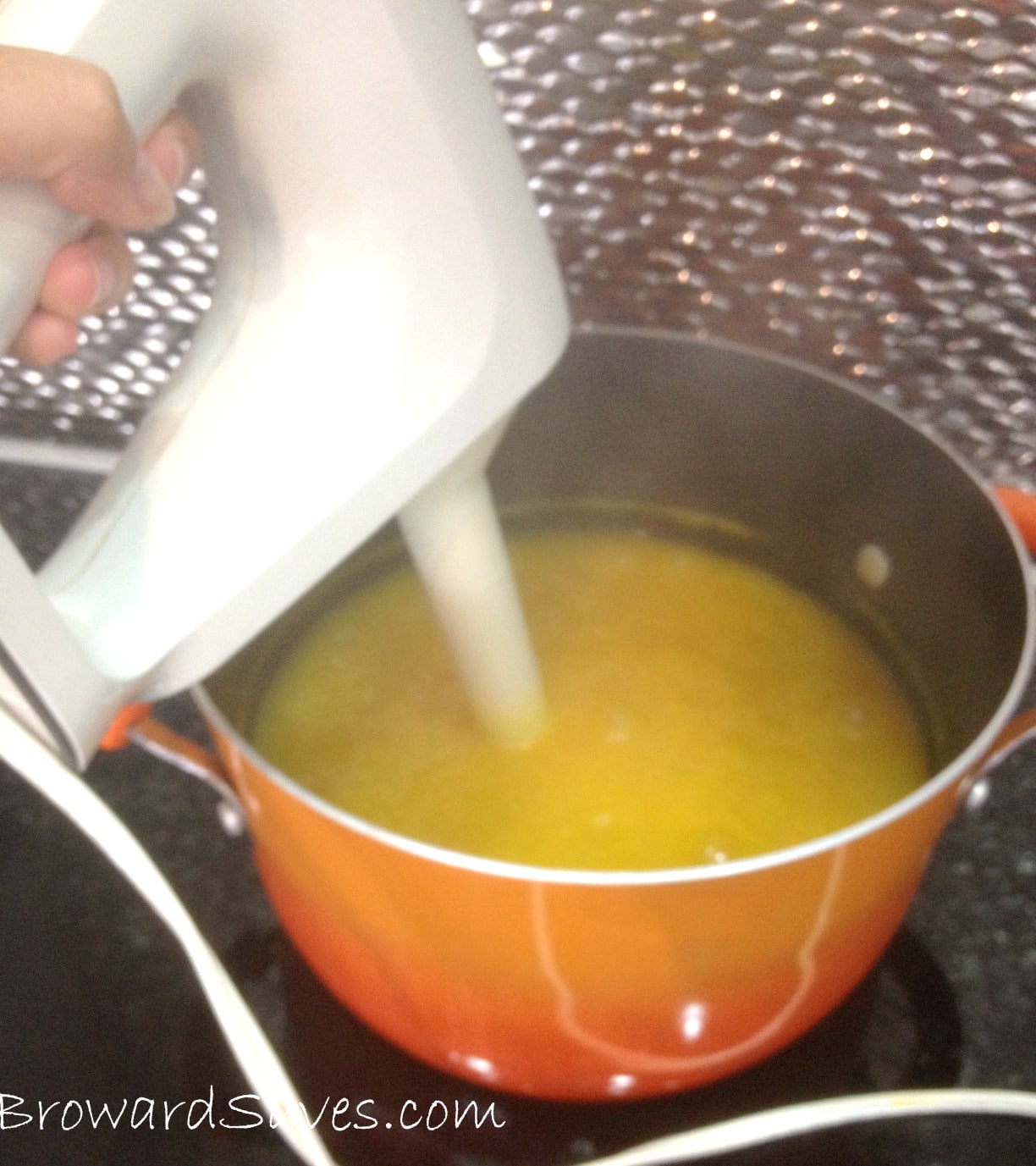 4) When the Squash is tender  puree into a creamy soup using an immersion blender. If you don't have an immersion blender simply take the contents out of the pot, let it cool a bit and use your regular blender.
5) When the soup if pureed to your desired consistency add the ginger and curry. Add more seasoning if you'd prefer. Also check if there's enough salt and pepper.
6) Voila! Eat and enjoy!