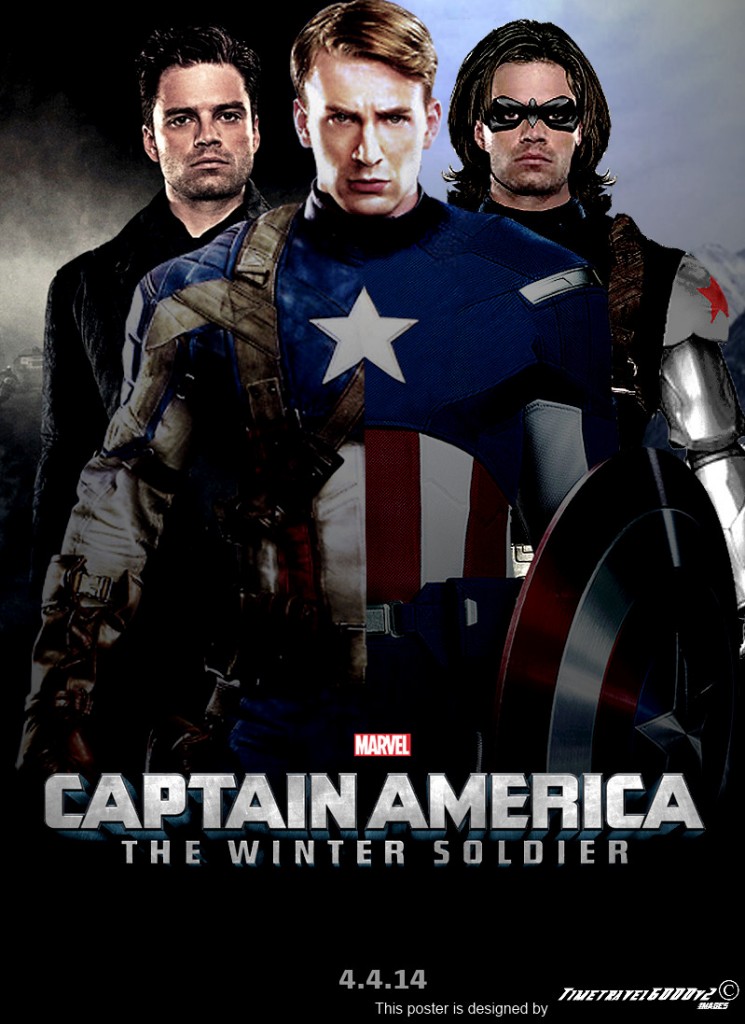 The winter soldier is set in the Marvel Universe, where Aliens and Deities have attacked the world in different occasions.  Heroes exist and are necessary. Super bad guys can only be defeated by superheroes. These epic battles are shared throughout different movie franchises that are interconnected with many of them sharing superheroes and villains. Some of them are great, others….not so much. The Captain America franchise however, has to be one of my favorites. I love the futurist vintage feel of it. Where they recreate the past with modern and forward thinking concepts and manage to marry the era with the gadgets quite well. 
Steve Rogers, Captain America is played by Chris Evans. Who does an amazing job at portraying an idealistic, uncompromising and strong willed soldier ready to change the world. Scarlett Johansen plays the always dangerous, nimble and insanely hot Agent Romanov, The black widow, who struggles against her dark past to be a better person. Also, The Falcon is a new character that comes into play and sticks to Captain America like superglue. 
Together, they delve into the past where they manage to uncover a conspiracy that's been alive since World War II and that has managed to infiltrate Government and Government agencies throughout the world.  Hydra is alive and well and has had its hand in all major events since the 40's. Hydra has even managed to infiltrate S.H.I.E.L.D, the most advanced policing force in the world, and has turned Captain America into a traitor in the eyes of the public. That makes them have to fight the bad and the good guys at the same time. They have their work cut out for them and go at it with gusto.
There are incredible action sequences, old friends and enemies come back from the past, choices made and skeletons in the closet confronted. I strongly suggest you see this movie at your nearest theatre because this is one of those flicks you want to watch on a really big screen with really loud speakers. Don't miss it!
This review was made possible my our very own expert @mrbrowardsaves . For more information follow him on Twitter.