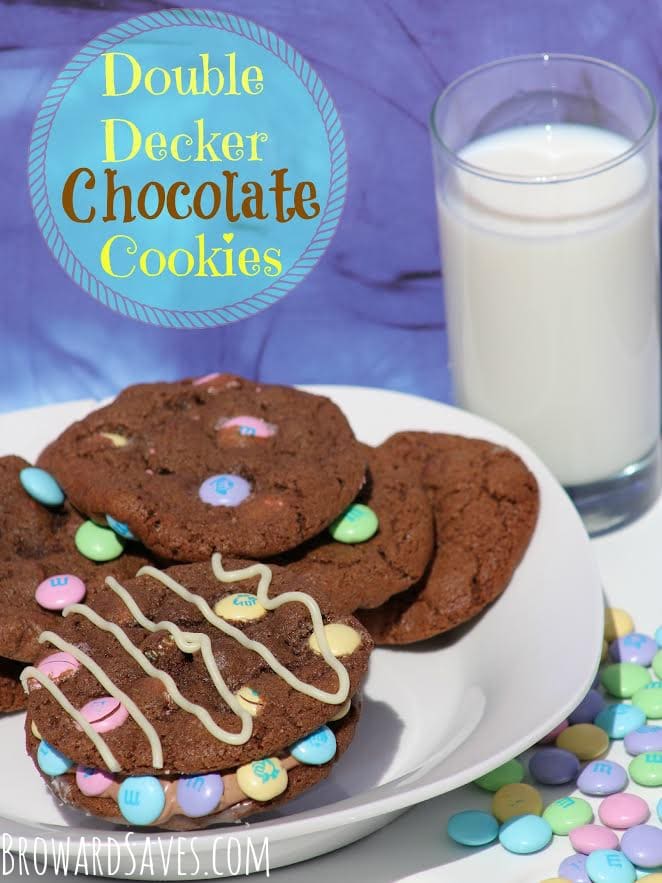 These delicious Double Decker Chocolate Chip Cookie Recipe make a great Easter dessert with all those pasted colored M&M's. 
My girls really loved making them and decorating them. So it's a great cookie recipe to make with kids!. And of course they taste amazing!. So fudgy.
Double Decker Chocolate Chip Cookie Recipe Made With M&M's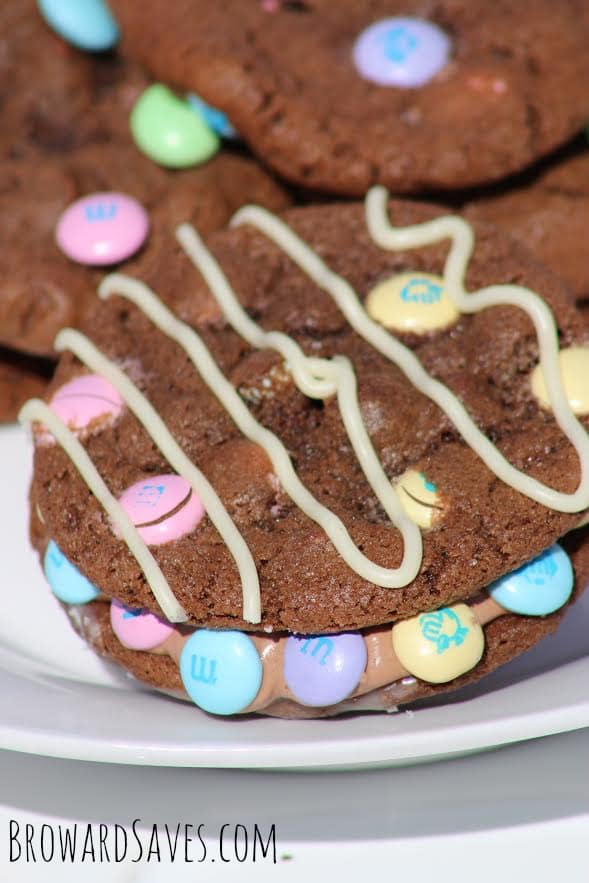 Ingredients
2 sticks of butter softened to room temperature (I used salted). 

2 Cups Sugar

2 eggs well beaten

2 Teaspoons Vanilla

2 Tablespoons strong coffee (cooled to room temperature)

2 1/2 Cups Flour

1/2 Cup Cocoa

1 Teaspoon baking soda

1 Teaspoon baking powder

1/2 Teaspoon salt

1.5 cups M&Ms

11.5 oz bag Milk Chocolate Chips (can be any chocolate chip you prefer)
Cookies yield about 3 dozen, so double deckers will yield about 15 cookies
Preparation:
Mix together sugar, flour, cocoa, soda, baking powder, salt.

Add butter and cream together well. 

Add eggs, vanilla, coffee and blend well. 

Add chocolate chips and mix.

Fold the M&Ms into the mixture carefully to prevent cracking them. 

Ball together 1 Tablespoon of cookie dough and lightly flatten with hands. 

Bake on wax papered covered cookie sheet, 3 inches apart

350 degrees for 9 minutes. Remove from oven and place on a wire cooling rack.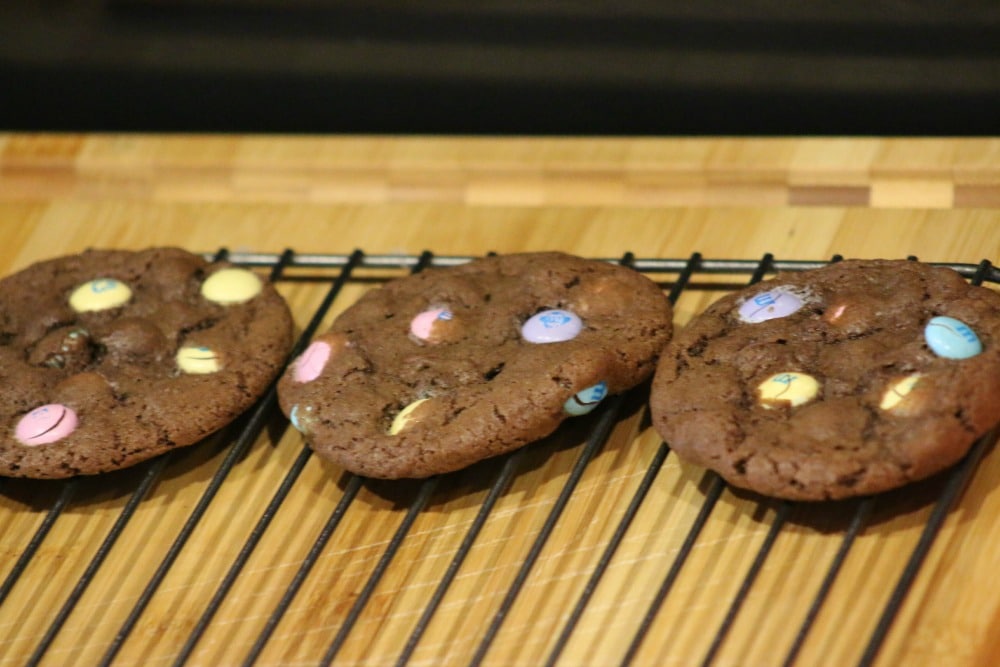 Once cookies have completely cooled mix your easy mousse middle: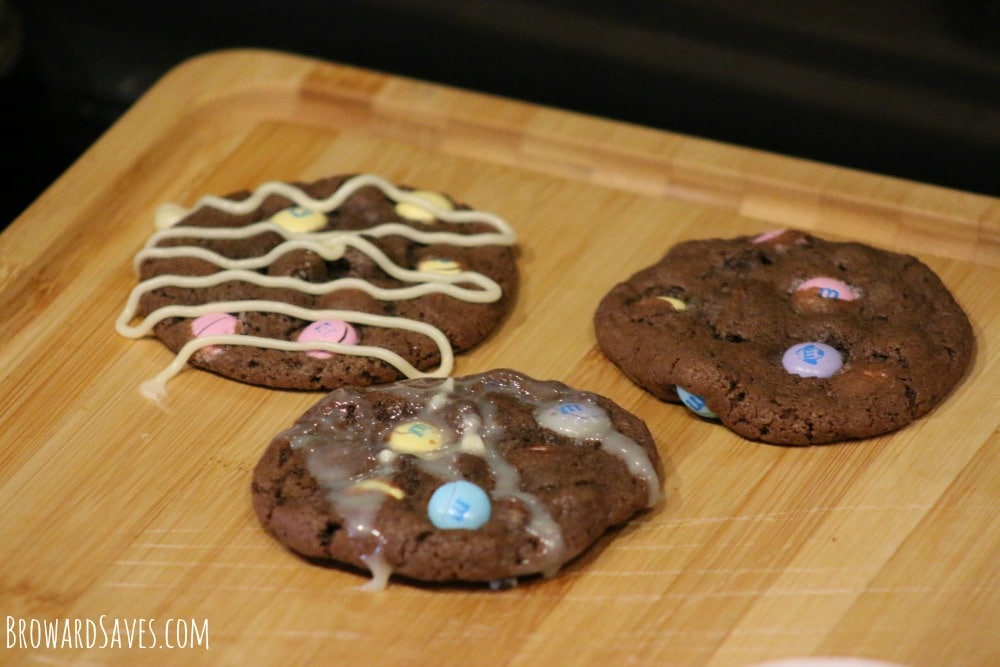 Pipe mousse evenly over one bottom of a cookie and add another cookie over the top.

Place M&Ms around the middle and push into the mousse (Optional). 

Drizzle melted white chocolate chips over the top of the cookie.
To get a more thin drizzle, heat 1 cup of white chocolate chips with 1 Teaspoon of milk. 
You can use other candy flavors if you want. I chose M&M's because of the colors and I absolutely love the chocolate. Serve this at your next party and have all the kids at the party decorate and make their own Sandwich cookies!. 
These cookies are so light and fluffy, they are absolutely dreamy.