This refreshing Cucumber And Ginger Smoothie Recipe is very easy to make and satisfying. Stick to your New Year's resolutions with a filling and delicious drink.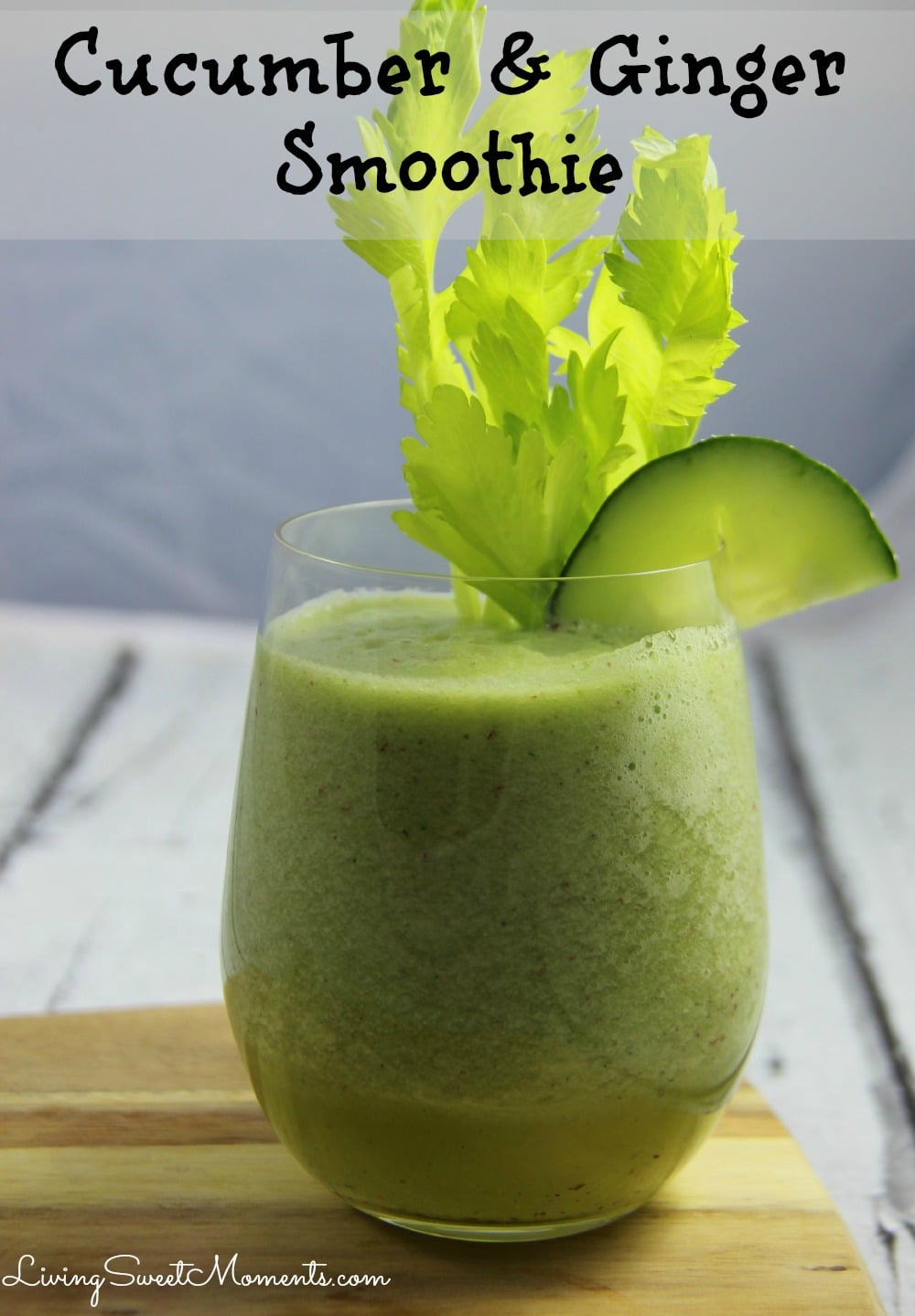 Cucumber And Ginger Smoothie Recipe
With the New Year resolutions upon us, I am eating not only low fat but healthier. This Cucumber And Ginger Smoothie Recipe is full of good stuff! According to Old Wives Tales, ginger is supposed to aid at losing weight.
Don't know if it's true but I'll give it a try.
Don't be fooled by all the vegetables in this drink. It's really sweet and tasty with a tangy undertone. My hubby has really been teaching me all about nutrition and how to incorporate healthy veggies into delicious smoothies.
Next time I'll add some flax seeds and Chia for a super foods drink.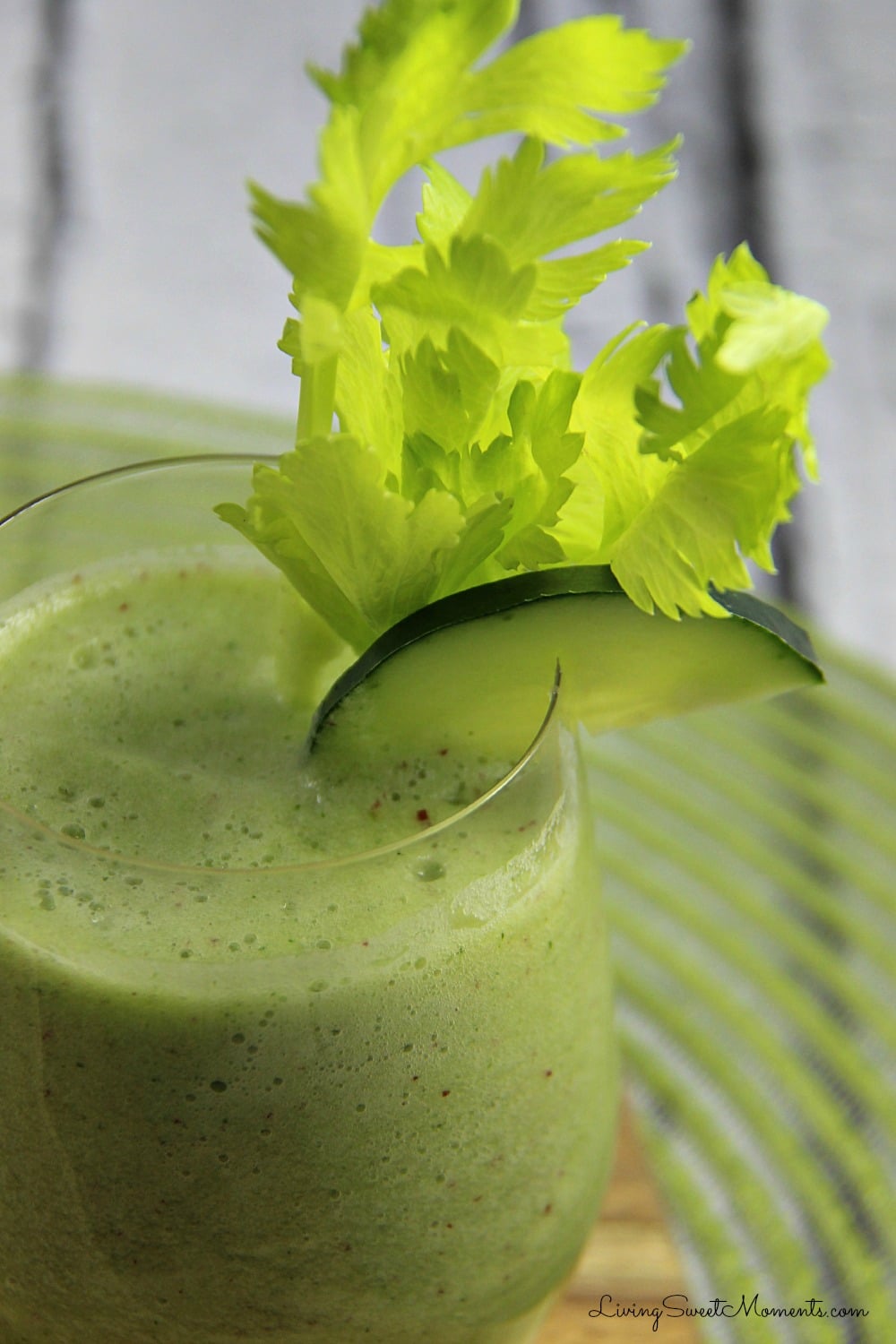 I love putting my lips against the foamy top. It's so tasty and refreshing. Drink this smoothie for breakfast or as an afternoon snack and it will satisfy you. Plus it's a great way to clean up leftover veggies in your fridge.
Lately, I've been running around doing errands, kid's stuff and hosting dinner parties for family, that my nutrition has taken a back seat. So I am regaining my routine with this yummy Cucumber And Ginger Smoothie Recipe. At least it will balance my diet.
My kids didn't want to try it because of the green color so next time I am adding tons of berries to color it in a kid friendly color. My hubby is convincing me to add some Kale and Spinach..
I am kind of reluctant but I'll give it a try and let you know how it tastes. For now I'll stick to my cucumbers. I love the fact that you toss everything in the blender and you're good to go.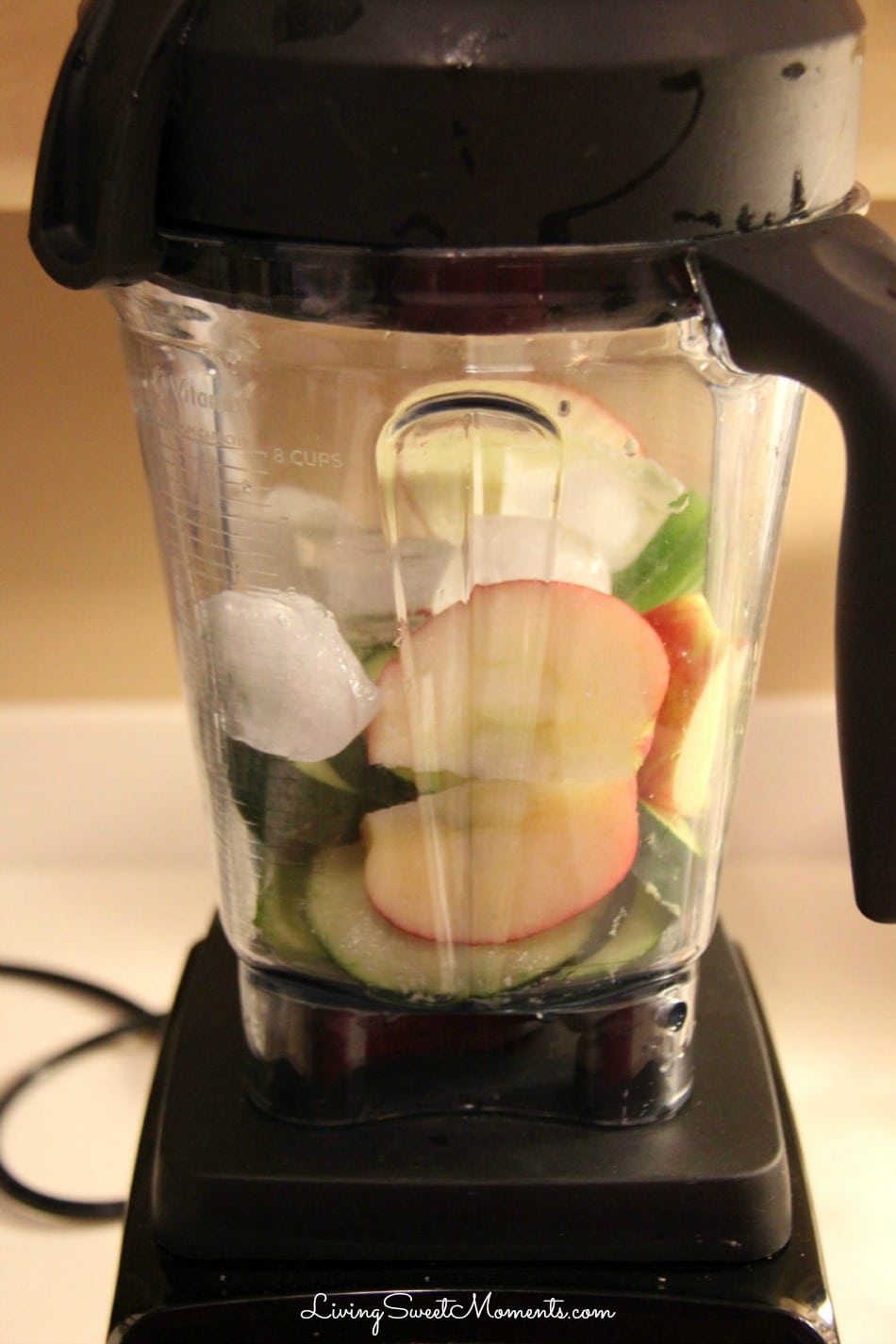 How are your 2015 resolutions going? It's been 13 days since the New Year has started and I am working hard on this blog to make it grow. My goal is to add 3-5 recipes every week.
Hope you can try this Cucumber And Ginger Smoothie Recipe and let me know how it comes out.
Cucumber And Ginger Smoothie Recipe
Ingredients
3

stalks of celery

1

medium apple

1/2

field cucumber washed

seeded and sliced

1

tsp

grated fresh ginger

1

cup

apple juice

or water

4-5

ice cubes
Instructions
If using a highspeed blender (like a Vitamix) combine all ingredients and mix at medium speed until vegetables are liquefied. Add ice cubes to blend to desired consistency. Serve immediately.

If using a regular blender ensure celery, apple, and cucumber are chopped and add ingredients in batches. Start with the juice/water then add a vegetable at a time until all ingredients are combined. Mix thoroughly then add ice cubes until you reach the desired consistency. Serve immediately.
Nutrition Facts
Cucumber And Ginger Smoothie Recipe
Amount Per Serving
Calories 234
% Daily Value*
Sodium 27mg1%
Potassium 665mg19%
Carbohydrates 59g20%
Protein 1g2%
Vitamin A 310IU6%
Vitamin C 14.8mg18%
Calcium 55mg6%
Iron 0.9mg5%
* Percent Daily Values are based on a 2000 calorie diet.