If you think that Chuck E. Cheese is just about letting your kids play and have fun, you're missing out. Taste their new and improved menu, you'll love it!
Thank you, Chuck E. Cheese for sponsoring this post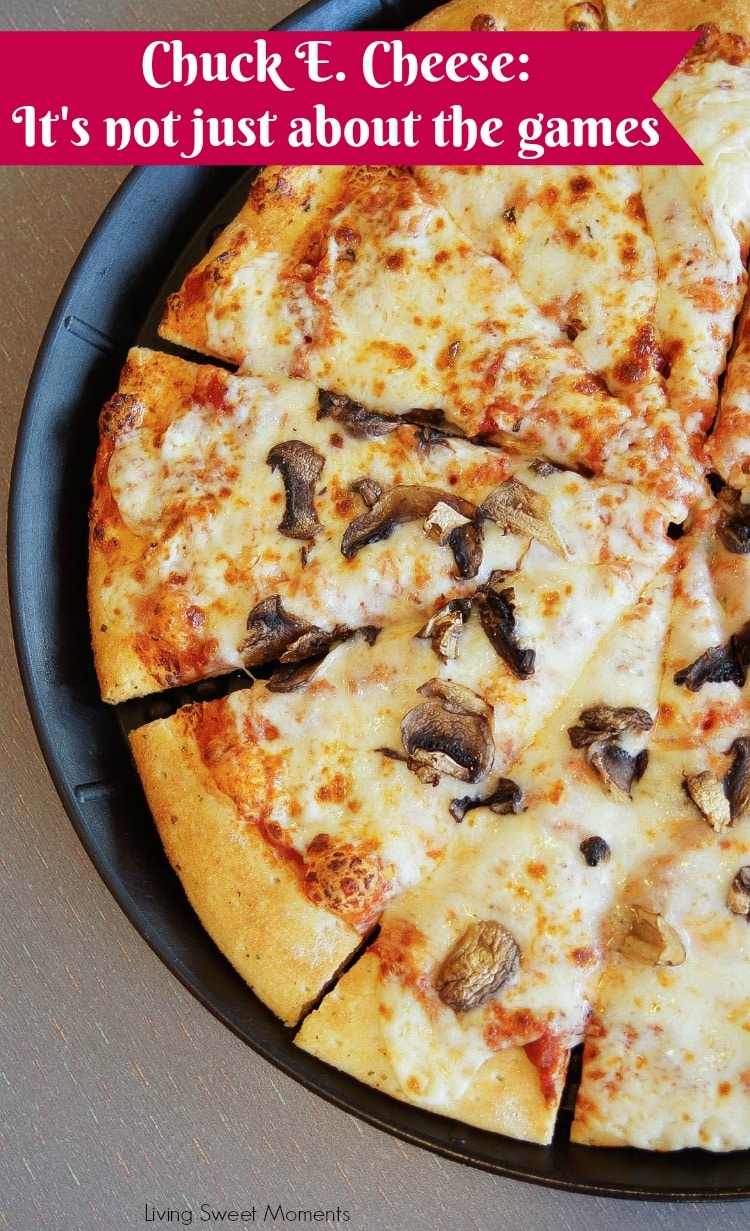 Chuck E. Cheese: Is Not Just About The Games
If you're a parent living in the US, chances are that you've been to Chuck E.Cheese.
Whether your child got invited to a Birthday party there, chaperoned a field trip, or just went to play, Chuck E. Cheese has been a part of your life in some way or another.
I have a Chuck E. Cheese less than 2 miles away and it's a common destination for us. My kids get to play in a safe and secure location under air conditioning (if you're from Florida, you know how important that is), while I am able to get some work done since they offer free Wifi.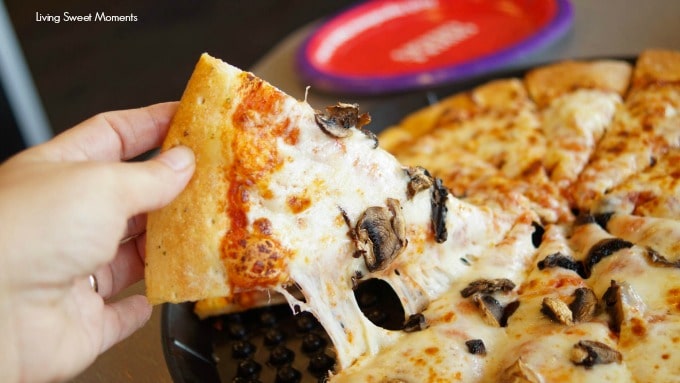 While many of you don't know is that their food is not only kid approved, but parent approved as well. This year Chuck E. Cheese has re-launched their menu with many delicious food choices that will suit a variety of palates.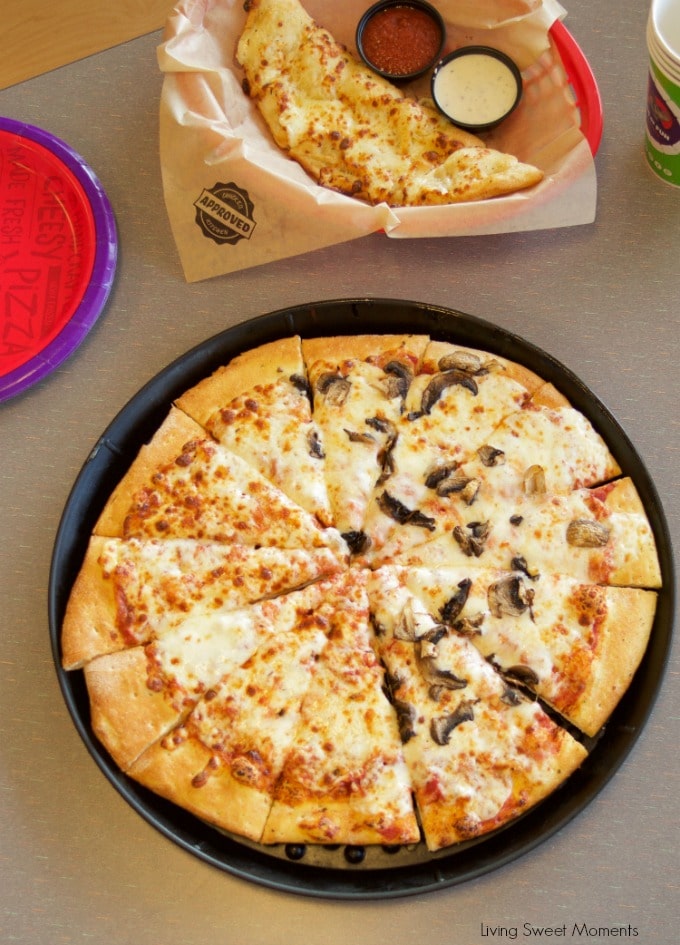 In addition to their regular handmade pizzas, they now offer gluten-free pizzas, thin-crust, and specialty pizzas like Cali Alfredo (includes spinach, creamy alfredo sauce, sausage, mushrooms and chicken), BBQ Chicken (includes BBQ sauce, chicken, red onions and green peppers), Veggie pizza, Philly Cheese Steak Pizza (limited availability), and starting in October, the Mac Cheesy Pizza.
If you're not a fan of pizza, Chuck E. Cheese offers chicken wings, wraps, pretzel bites, veggie platter, cheesy breadsticks (below) and more. As always, their delicious salad bar is also an option (to pretend we're sticking to our diets).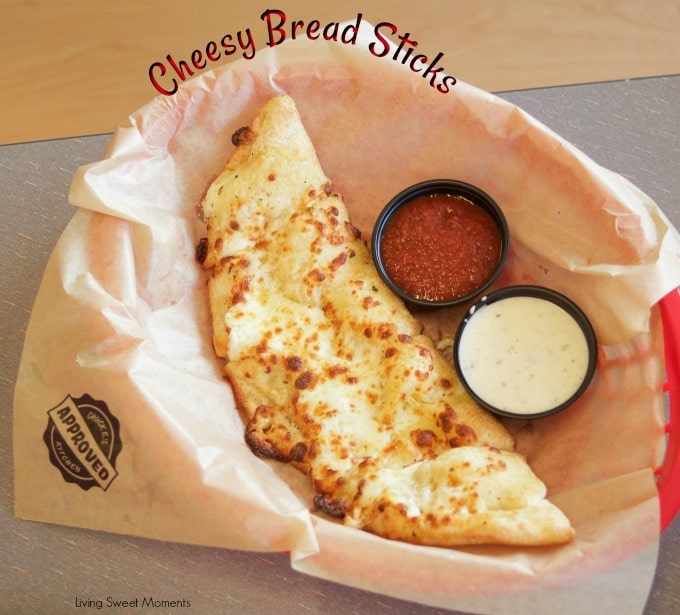 For dessert choose between their  Cinnamon Dessert Pizza, Churros, and a giant warm, chocolate chip
cookie. Sounds amazing, doesn't it?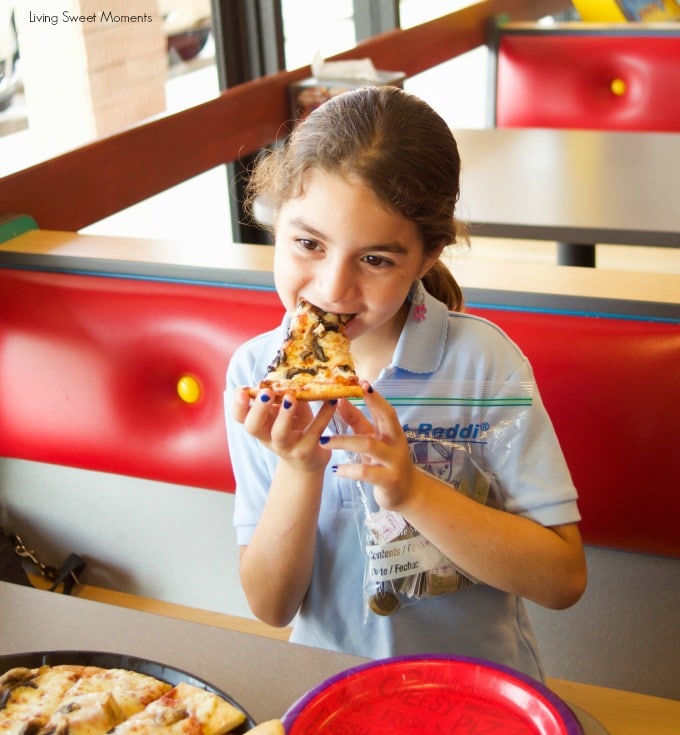 My daughters absolutely love their pizzas. I was able to order half mushroom, half cheese, to please them both.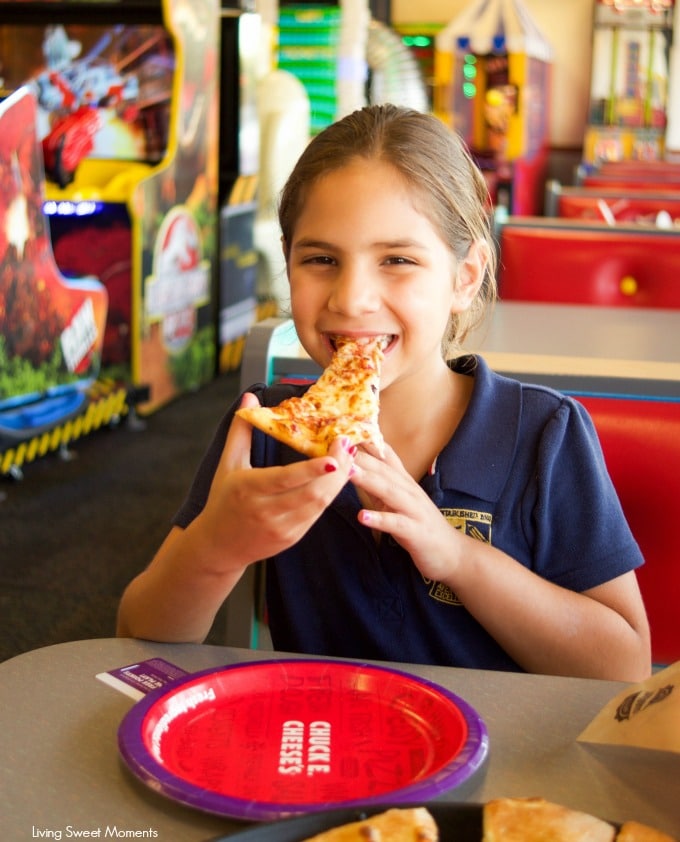 And while they were off playing, I had a couple of slices on each side, so they don't notice, and boy was the pizza delicious, cheesy, and flavorful.
The cheesy breadsticks were also delish! Accompanied by 2 dipping sauces and endless possibilities.
So if you think that the only reason to visit our favorite mouse is just to play and distract the kids, now you have another one.
Don't believe me that the pizzas are good? Well here's proof:
In a recent nationwide blind taste test, more than 60 percent of people expressing a preference chose Chuck E. Cheese's Thin & Crispy pepperoni pizza over Pizza Hut's® Thin and Crispy pepperoni pizza.
This is the second time #WeOutPizzaTheHut in a blind taste test since the restaurant's Thin & Crispy
pizza rolled out nationwide two years ago.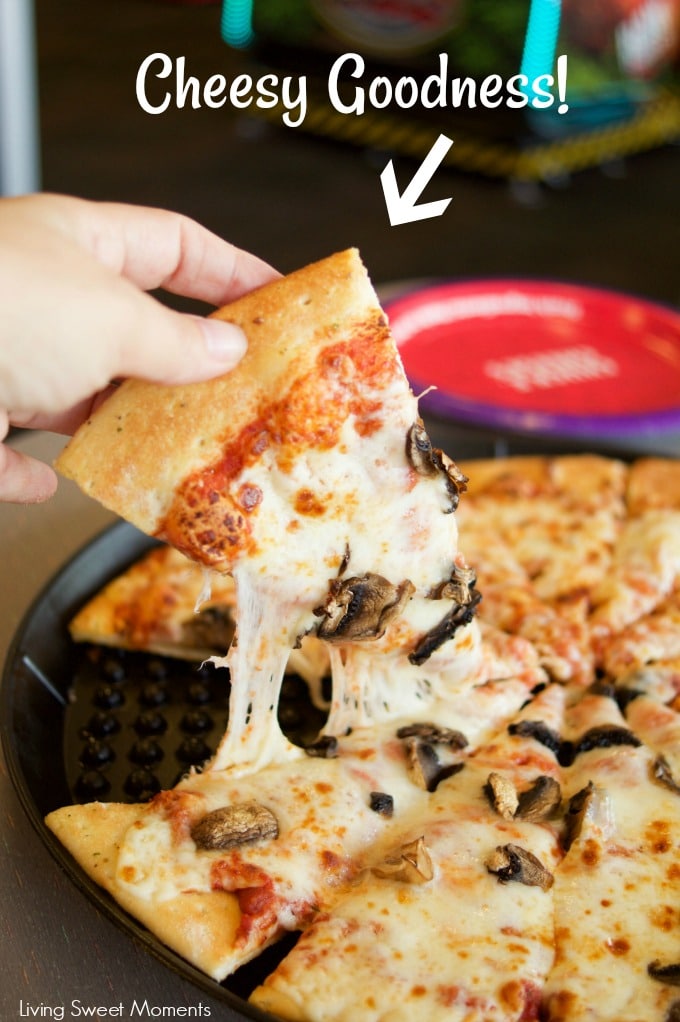 So what are you waiting for? Take the family out to dinner and see for yourself. You won't be disappointed.
For more information, visit Chuck E. Cheese on Facebook, Twitter, and Instagram