From the food, price, and entertainment, Celebrating your kid's birthday at Chuck E. Cheese is a dream come true for parents and children alike
Thank you, Chuck E. Cheese for Sponsoring this post. All opinions are 100% mine and were not influenced in any way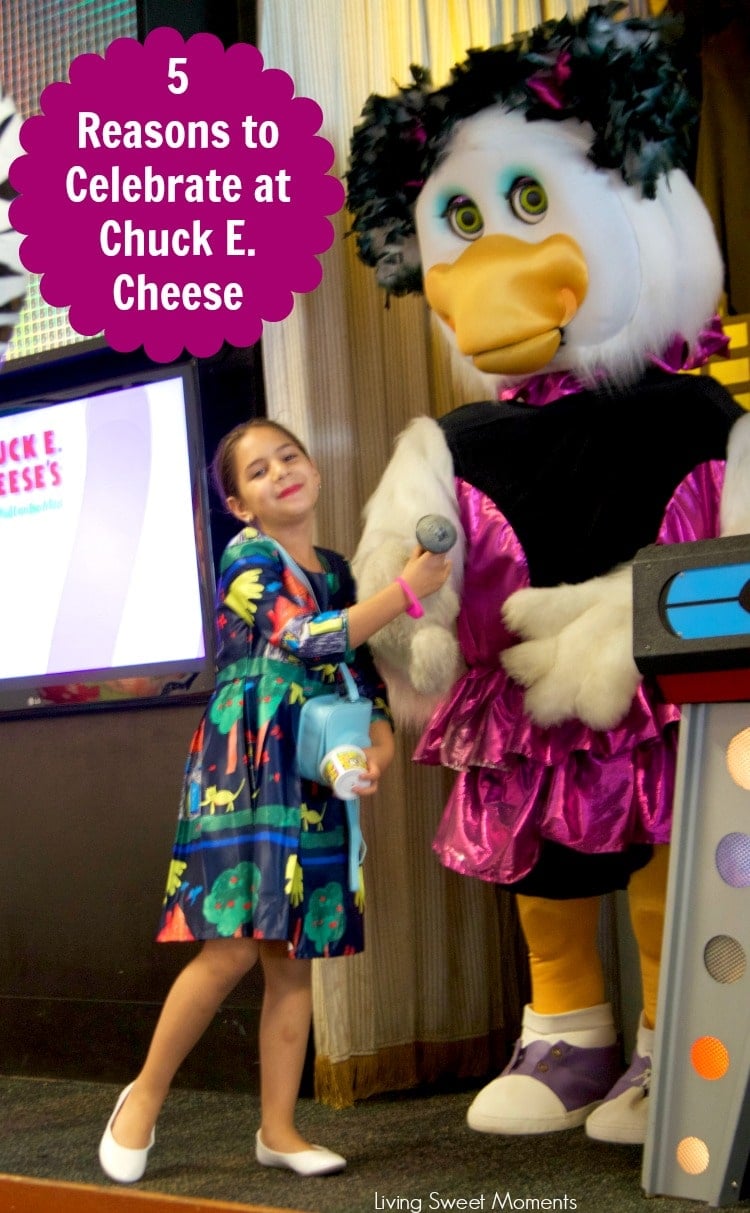 5 Reasons To Celebrate Your Child's Birthday At Chuck E. Cheese
Last weekend we celebrated our daughter's 7 Birthday at Chuck E. Cheese, we invited her friends from school, soccer, as well as her cousins. Seeing that smile on her face for 2 hours straight was priceless.  Not only did the kids had an amazing time, but the adults as well. <— And I didn't have to break a sweat, phew.
Normally when it comes to my kid's birthdays, I'd go on Pinterest and spend hours researching tablescapes, specific theme related food, crafts, and games.
And finally, work for 2-3 days straight before the party to have everything ready. By the time the kids left, I was stuck with cleaning up the whole mess and honestly, it was too much work, money, and at the end of the day, I did not enjoy it.
Either I was stuck serving everybody, making sure guests had enough food and drink or, I was following the kids around to ensure they wouldn't destroy my house.
When Chuck E. Cheese approached me with the possibility of celebrating my daughters Birthday at their venue, I was thrilled. Not only it was the best decision ever, I will be booking a party there for the next few years to come.
Let's talk some details and show you WHY I LOVED IT.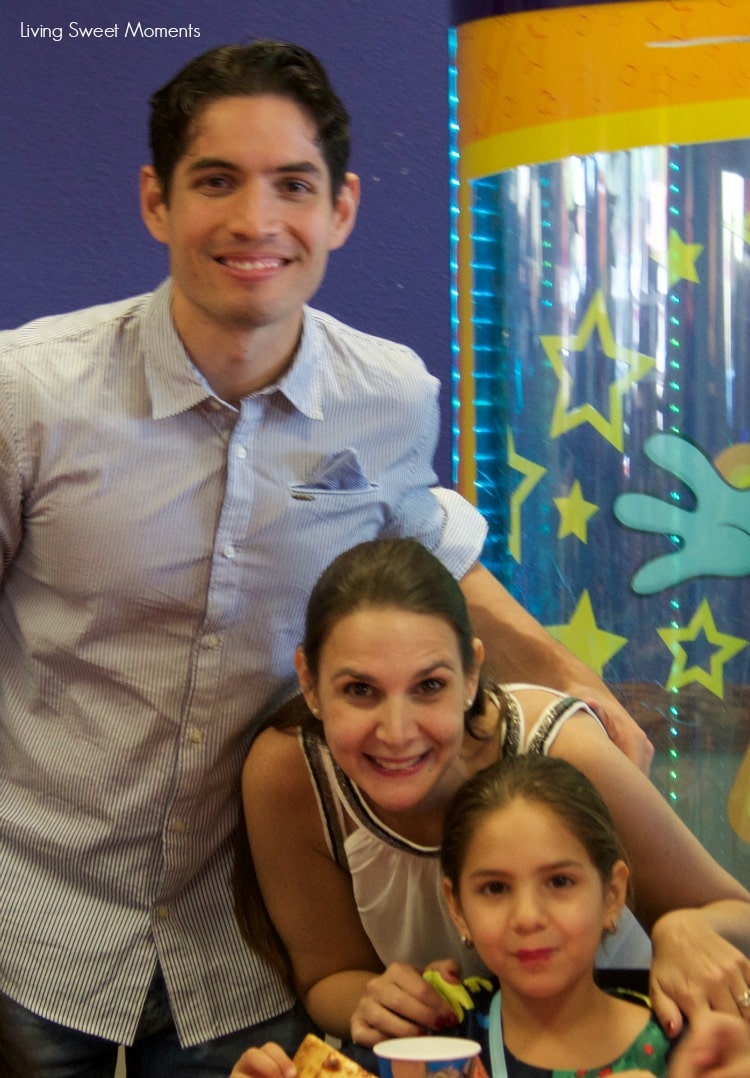 Here are my 5 top Reasons To Celebrate their Birthday At Chuck E. Cheese:
1 – Book the party online and customize it
Forget about going to the venue, finding the manager, and get asked 1000000 questions for 5 hours.
Chuck E. Cheese makes it WAY EASIER, simply click HERE. book your party, choose your package, the time, date, number of guests, and customize the options to match your child's personality: Rock Star, Dressed in Pink Party, Sports and Chuck E. Super Fan. I chose Rock Star.
Booking takes less than 10 minutes and you're set. Just call your local store and leave a deposit to ensure your reservation.
And in the following days, if the number of guests has changed, or you would like to add extra items to the menu, just log in to the website and do so without additional cost, or receiving an eye roll from the manager.
By the way, when you book a party you receive free invitations.
2- It's affordable for every budget – TRUST ME.
If you've done parties before, you know how expensive everything can be, from the invitations, the venue, entertainment, food, goodie bags, the cake, etc.
With Chuck E. Cheese you're able to choose from 4 packages that fit your budget. And even if you choose the most economical one, almost everything is included: pizza for every child, drinks, tokens, ticket blaster, the Chuck E. Show, and free invitations. Prizes start at $14.99 per child.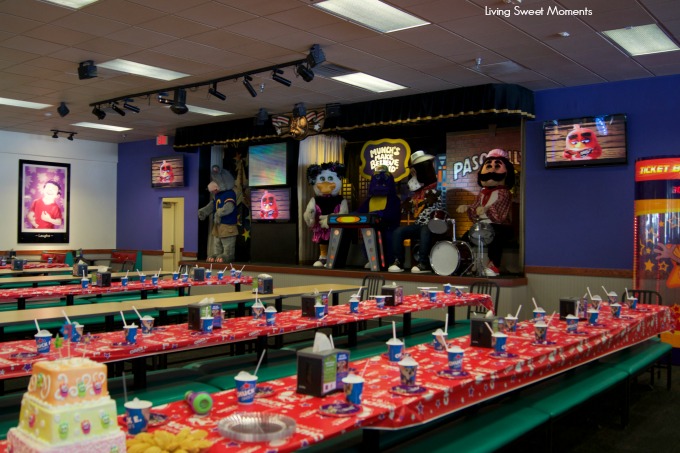 3- Your party gets their own private HOST.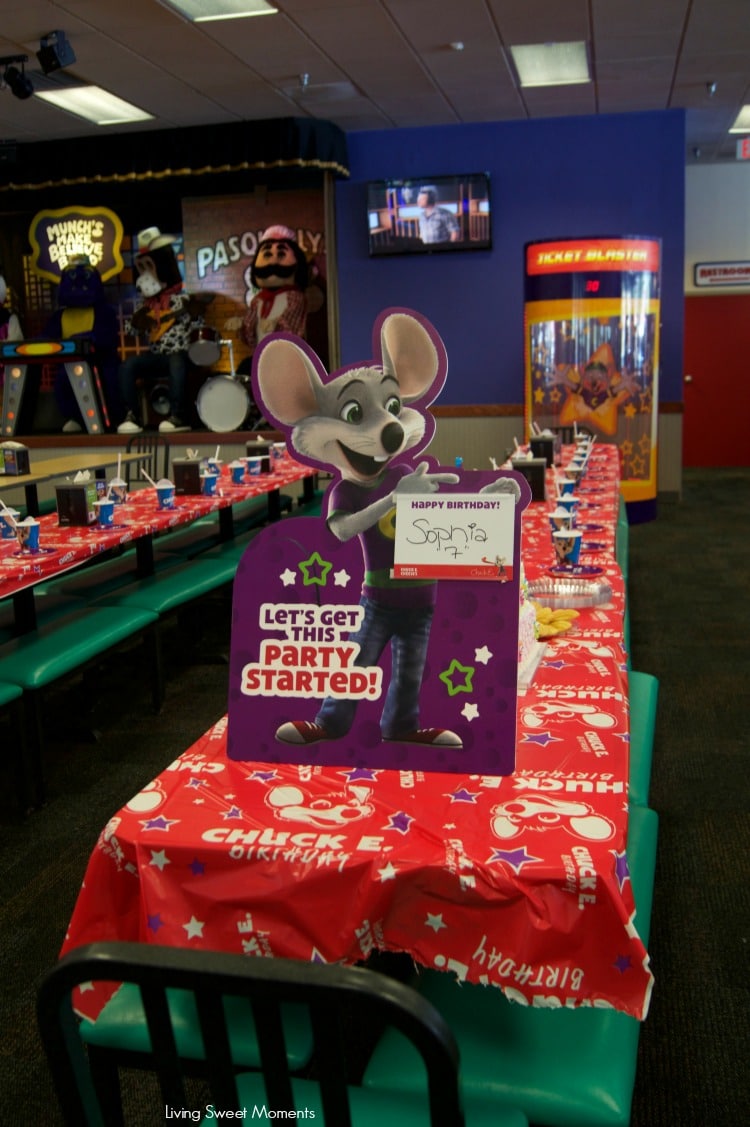 Yup, remember when I told you I didn't have to break a sweat? Even in the most economical package, you get your own private host that makes everything happen.
As soon as the party starts, he/she takes your food and drink order, makes sure that the kids have everything they need, and gets more tokens if you request them.
Also, they serve the kids and even slice the cake. All you have to do is literally ENJOY the party with your kids, the hosts take care of the rest, even the cleanup. <– me, likey.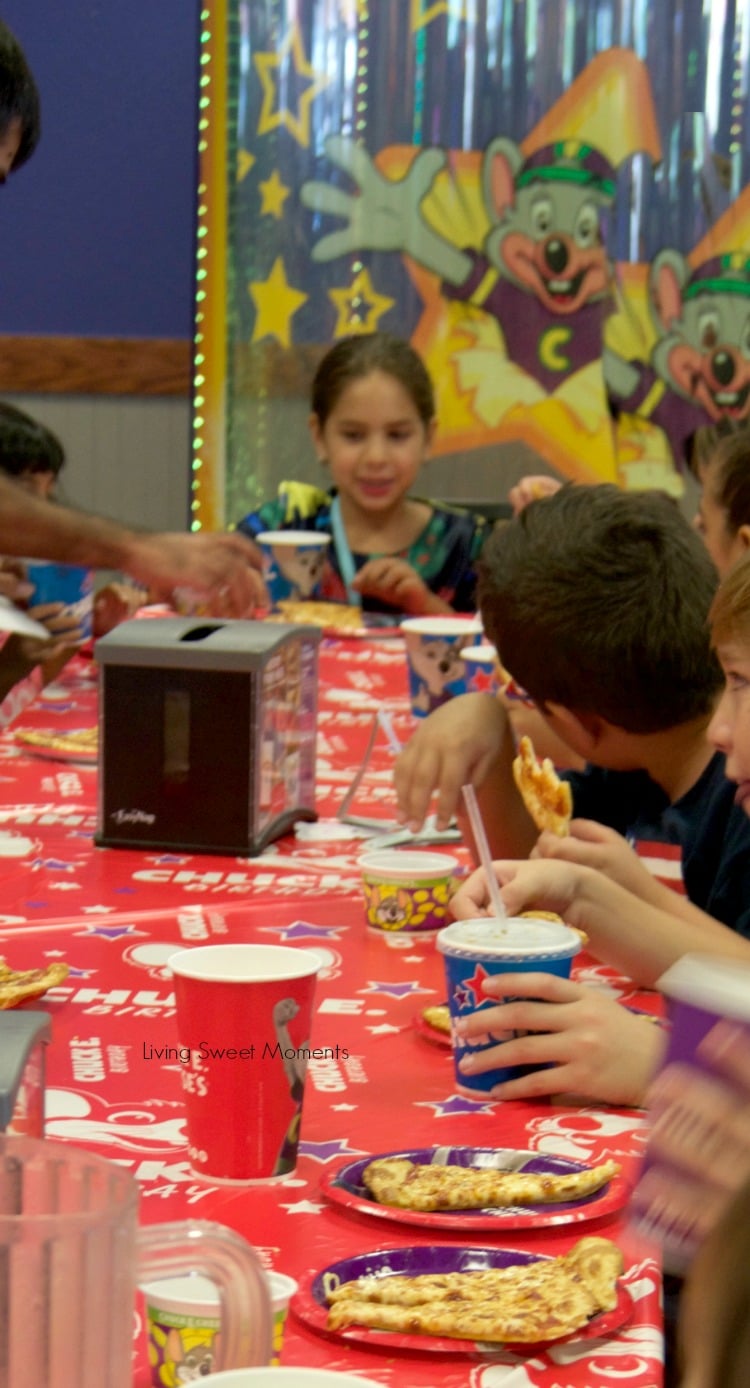 4- The FOOD – Yup, it is as GOOD as YOU'VE HEARD.
Chuck E. Cheese is famous for their pizza, not kid or adult, even if you're on a strict diet, will every say no to a CEC slice of pizza. It's that good.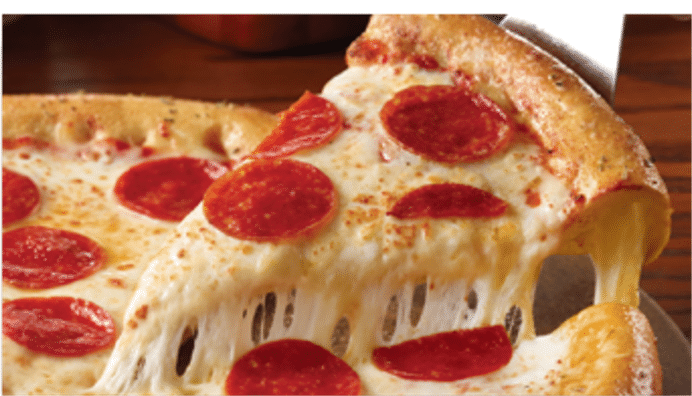 We ordered about 10 pies to include adults and they were gone in minutes. There's also great veggie platter, chicken wings, and sandwich platters to choose from. For pizza, there's even a gluten-free option with celiac disease or gluten intolerance.
5 – The Most IMPORTANT PART: The Entertainment, including the TICKET BLASTER.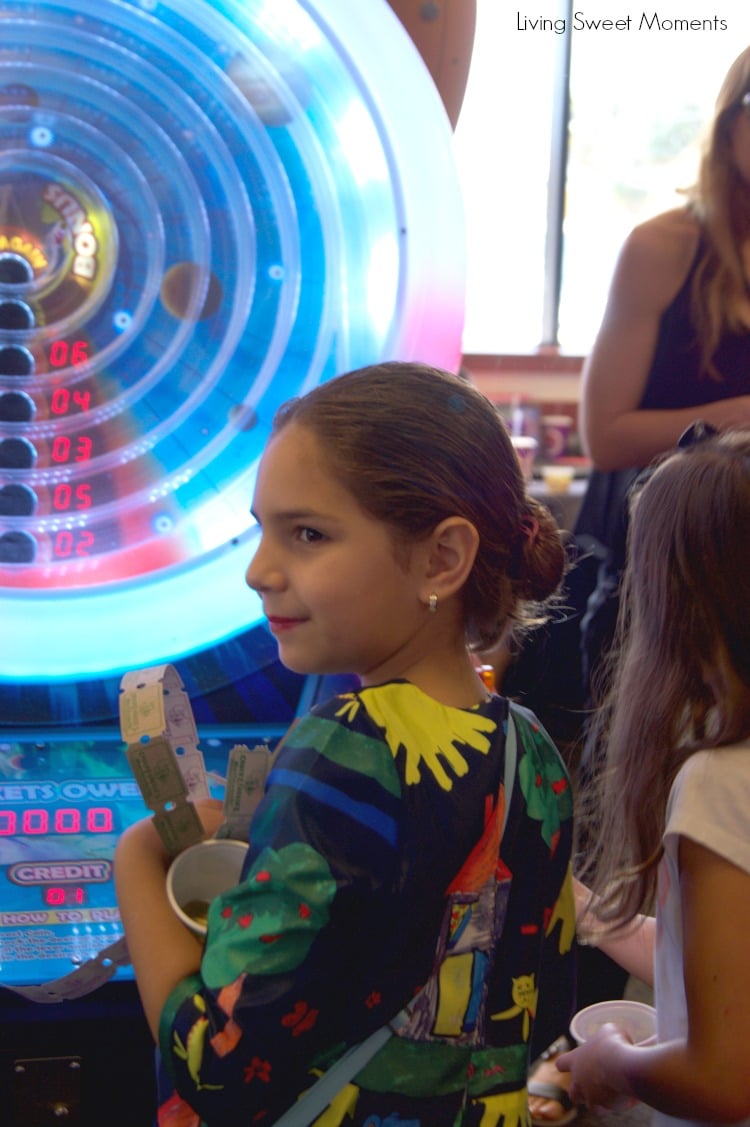 Chuck E. Cheese has every kind of electronic games that your kid will want to play. Not only that, they are divided into ages, even toddlers can enjoy playing there in a safe and secure are. Children spend their time playing together in machines, using their tokens, and winning tickets.
Each party package comes with a Chuck E.Cheese show, where the famous mouse comes at greets each birthday child, sings Happy Birthday, and finally, what every kid waits for in their birthday: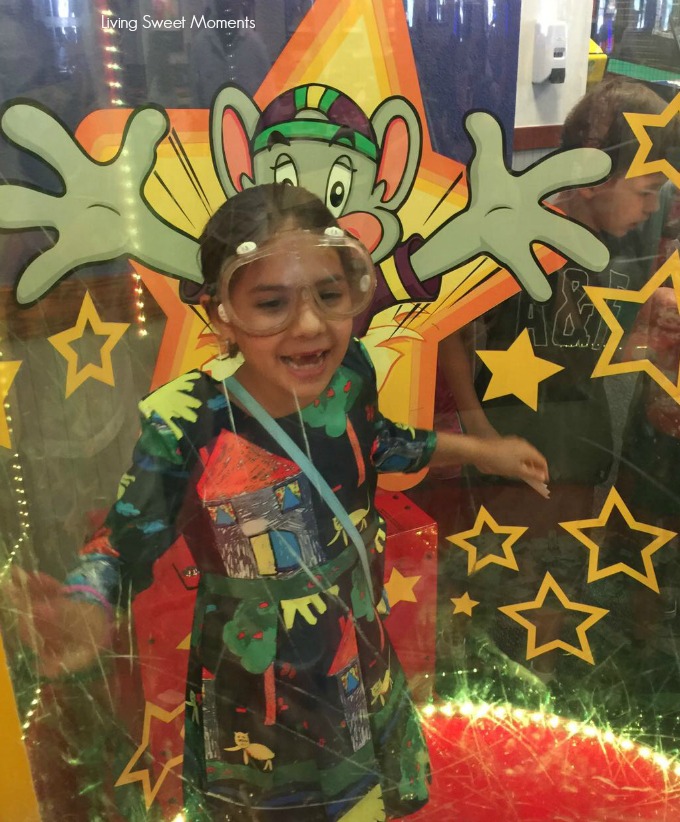 A turn in the TICKET BLASTER – that's right! They get into a cabin, and for 30 seconds tickets start to fly in, the challenge: gather as many tickets as you can while your friends wait outside and guide you to do them. Honestly, that was my daughter's favorite part. Check it out:
Don't mind our Spanglish. It's a Miami thing. 
BONUS REASON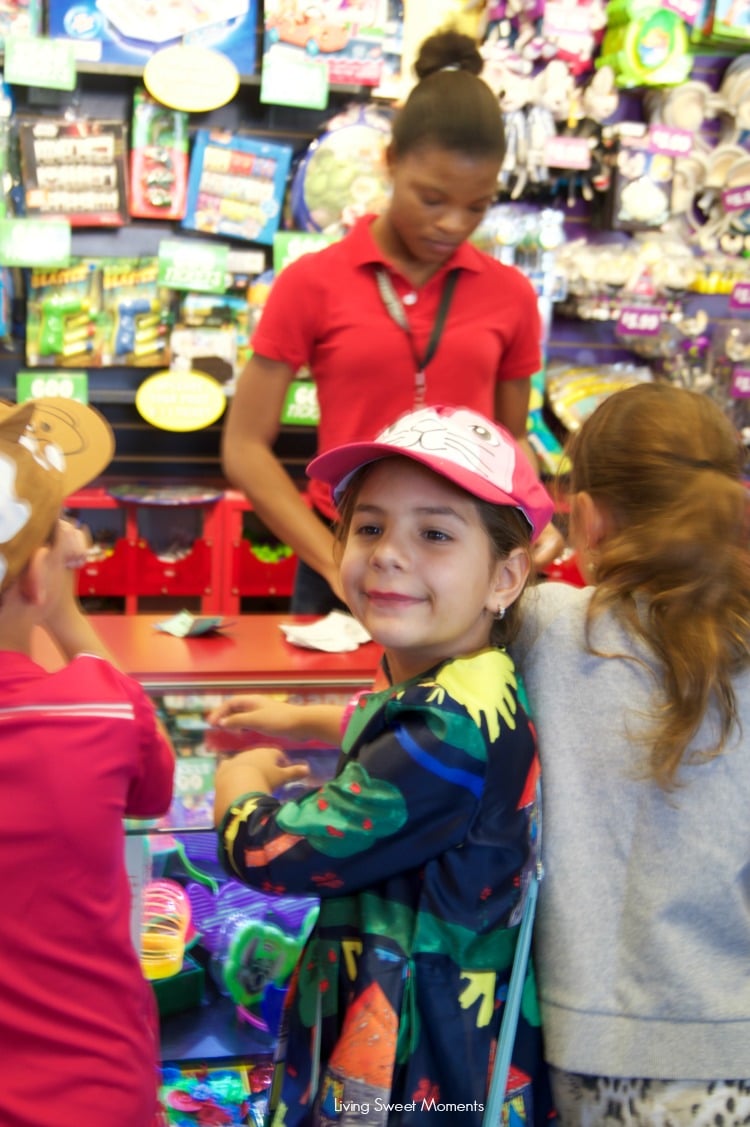 6 – No Kid WILL EVER leave EMPTY Handed
Forgot to include goodie bags in your booking or at home? DON'T WORRY. When the party is over, there's a counter where the kids will get to cash in the tickets they've won playing for great prizes. They vary from candy to big toys.
Better yet, depending on the package you choose for the party, some lucky Birthday kids may receive 1000 tickets as a bonus present.
Basically, for 2 hours, the kids will have enough tokens to play, they get to eat pizza, cake, and watch the Chuck E. Show. At the end, they get to choose their very own prize, depending on how many tickets they've won. Sound like a dream come true for a child, doesn't it?
By the way, if you're a little skittish about having your Birthday party with other people who are not part of the celebration, Chuck E. Cheese just rolled out a feature just for you, VIP Birthdays: where kids parties get the whole party area to themselves before the restaurant opens, for 90 minutes. For more information click HERE.
I hope you've found this post informative. If you have any questions or suggestions, leave a comment down below.