This Super Moist Cornbread Recipe is super easy to make, rich, tender, and flavorful. Cut it into squares and is perfect to serve with any meal
Thank you, Valpak for sponsoring this sweet and tender post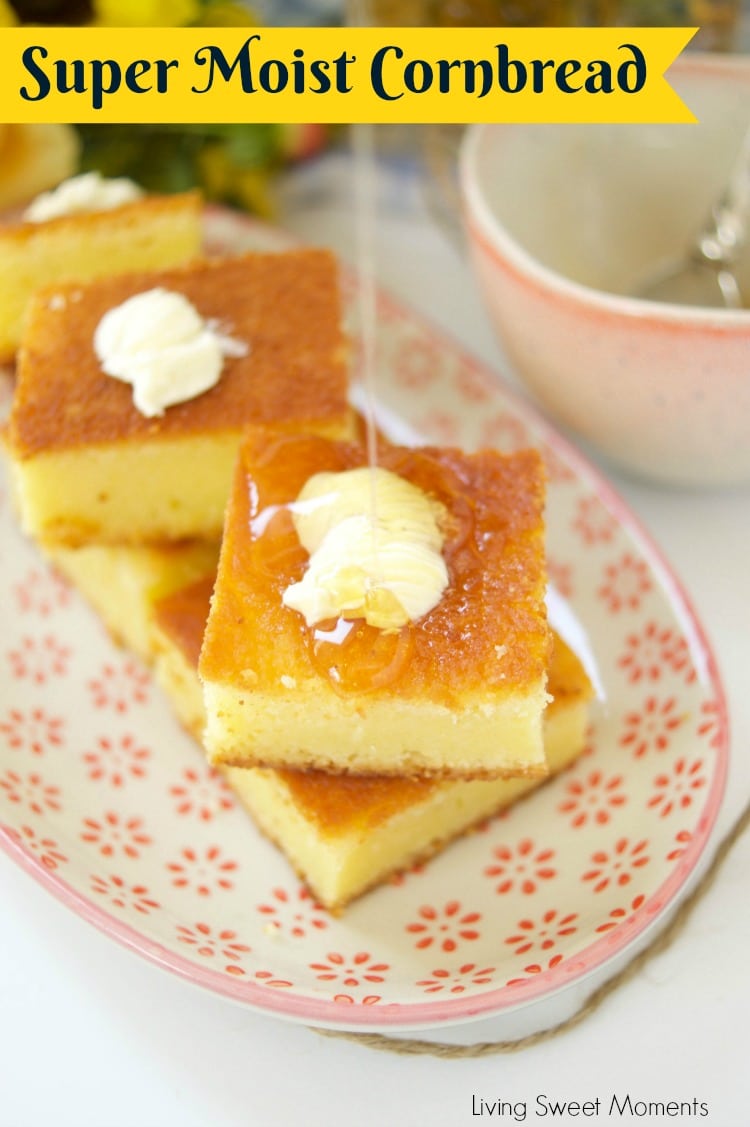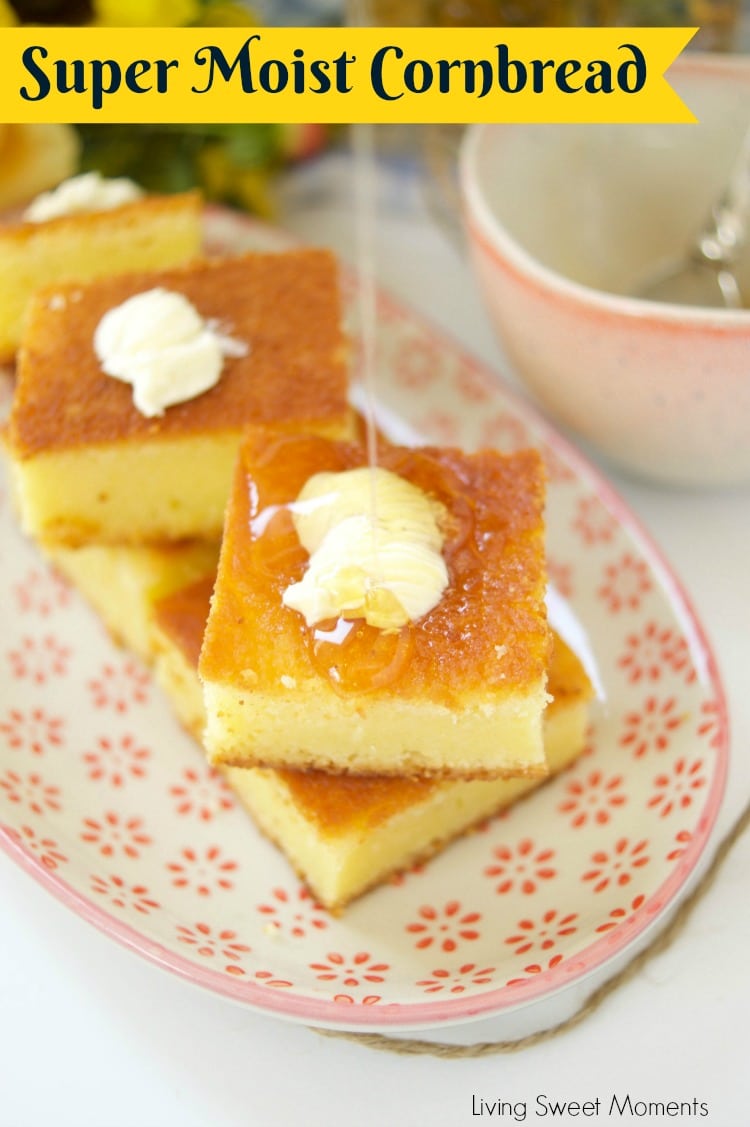 Super Moist Cornbread Recipe
Have ever had one for those dry cornbreads that just crumble apart as soon as you bite into them? ugh, I generally stay away from those.
Not all cornbreads are created equal.
This Super Moist Cornbread Recipe will knock your socks off! tender like a cake, moist, flavorful and addictive.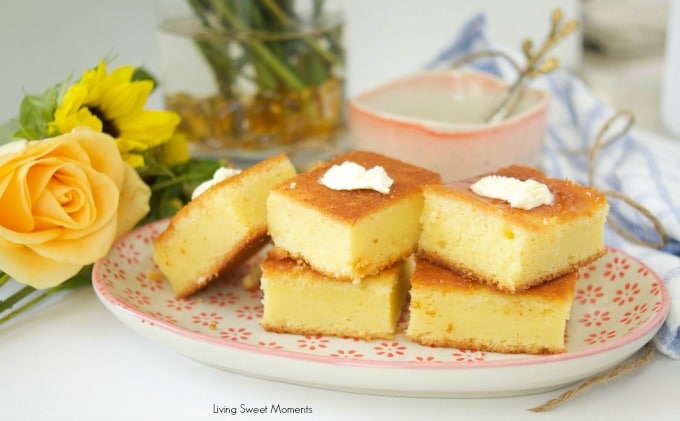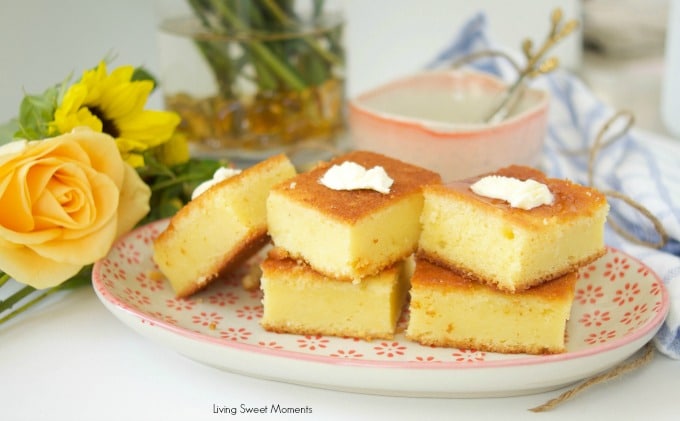 Cut them into squares, wedges or rectangles and enjoy with any meal. I usually pair them with BBQ chicken, beef, or even a nice tomato soup.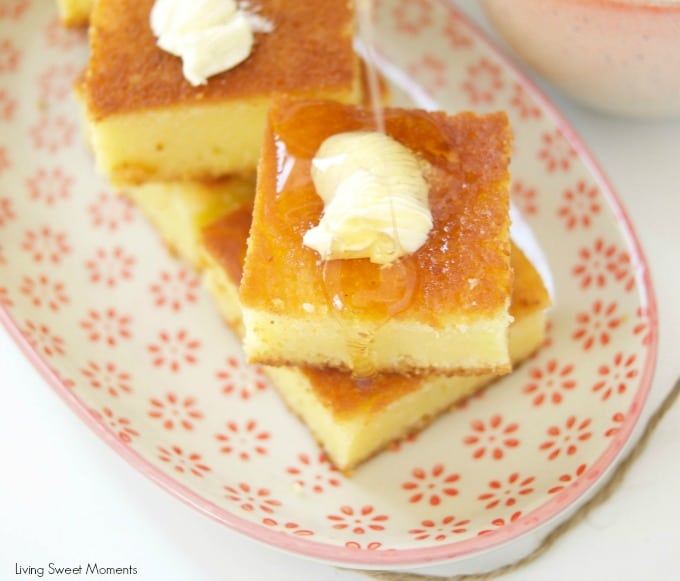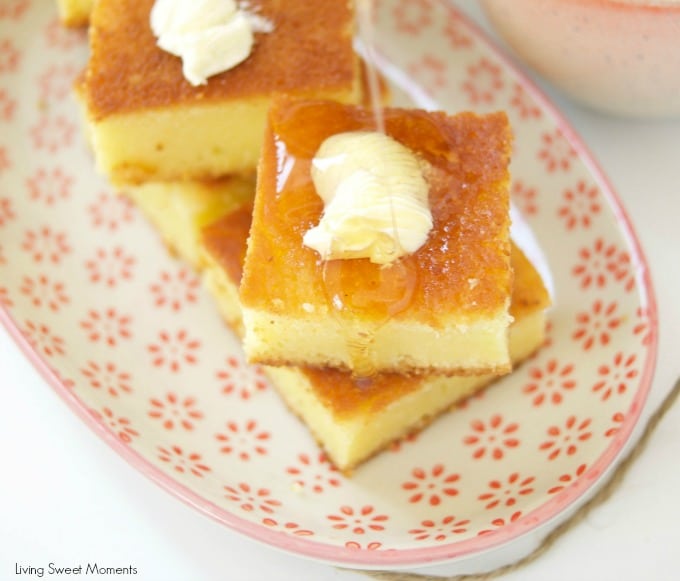 You can also bake them into muffins.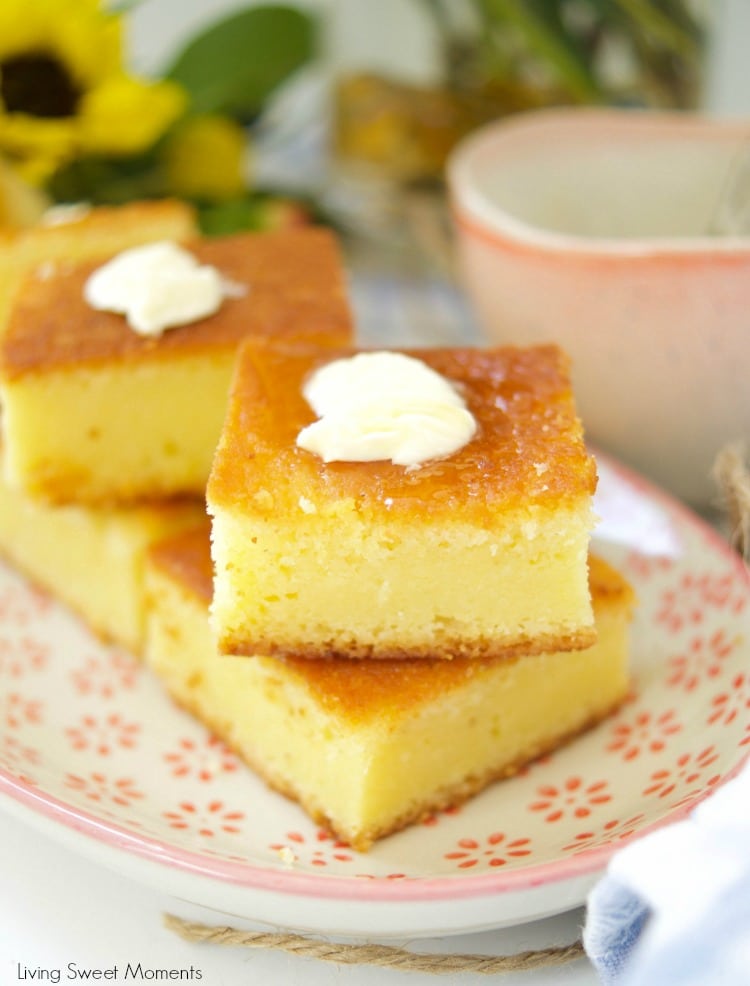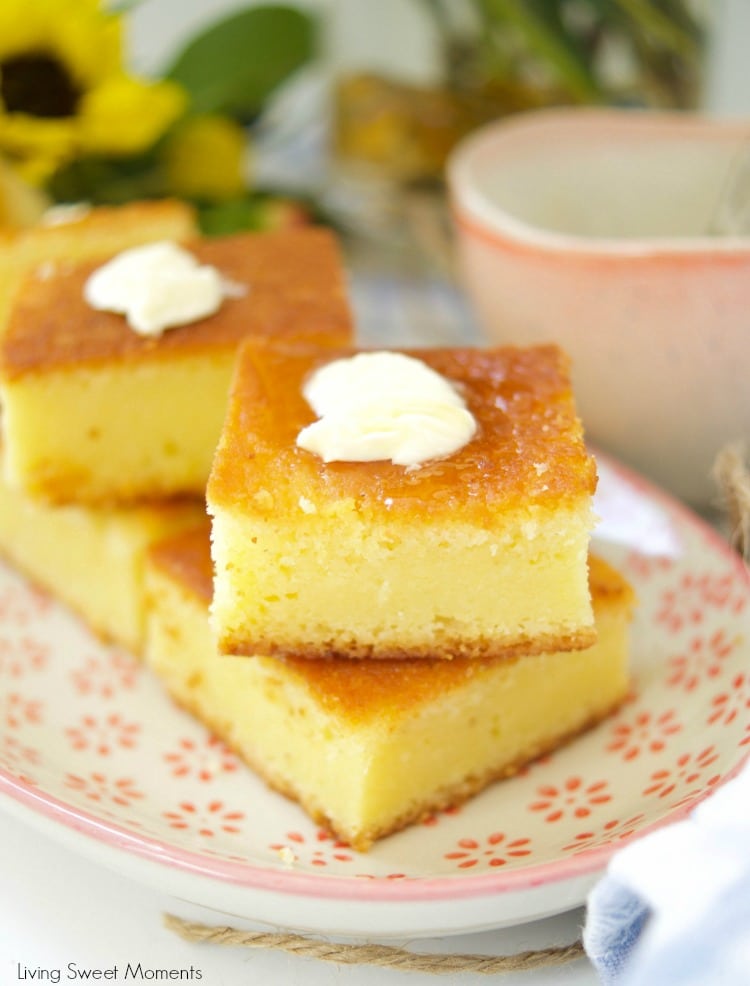 They can be eaten warm or cold. Sometimes I have a piece of two for breakfast topped with honey and butter. My daughters love them with jam.
A few weeks ago, I was going through my mail and found a Valpak envelope. When I opened it, there were some great offers inside.
One was for a local restaurant that opened recently that I really wanted to try. With my coupon in hand, we went to check it out.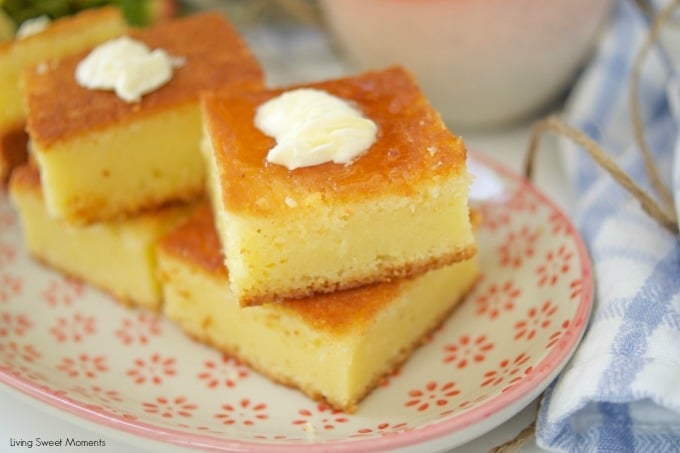 The food was delicious and they had this amazingly sweet cornbread that came along with the entrees. I loved it so much that I decided to recreate it.
After a few trials and errors, I finally achieved perfection and is the inspiration behind this Super Moist Cornbread Recipe.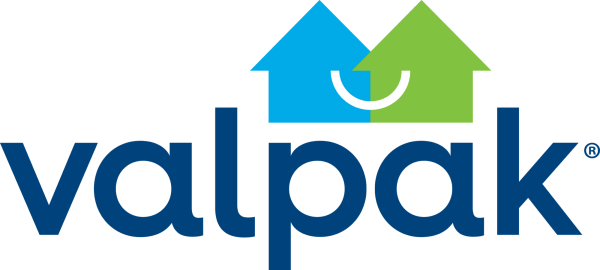 I highly recommend that you check your mailbox and snag your Valpak envelope.
In addition to household service and restaurant coupons, they now contain great grocery savings and coupons for everyday household items.
The savings are local. It's a great way to get to know great places around you without breaking the bank.
Here are 2 offers you can't miss out on:
$10 off Dr. Scholl's Custom Fit Orthotic Inserts at Walmart
Free $20 gift card with purchase of $45 Sam's Club membership
Hopefully, you'll save some money on your favorite items and buy the ingredients to make this yummy dish.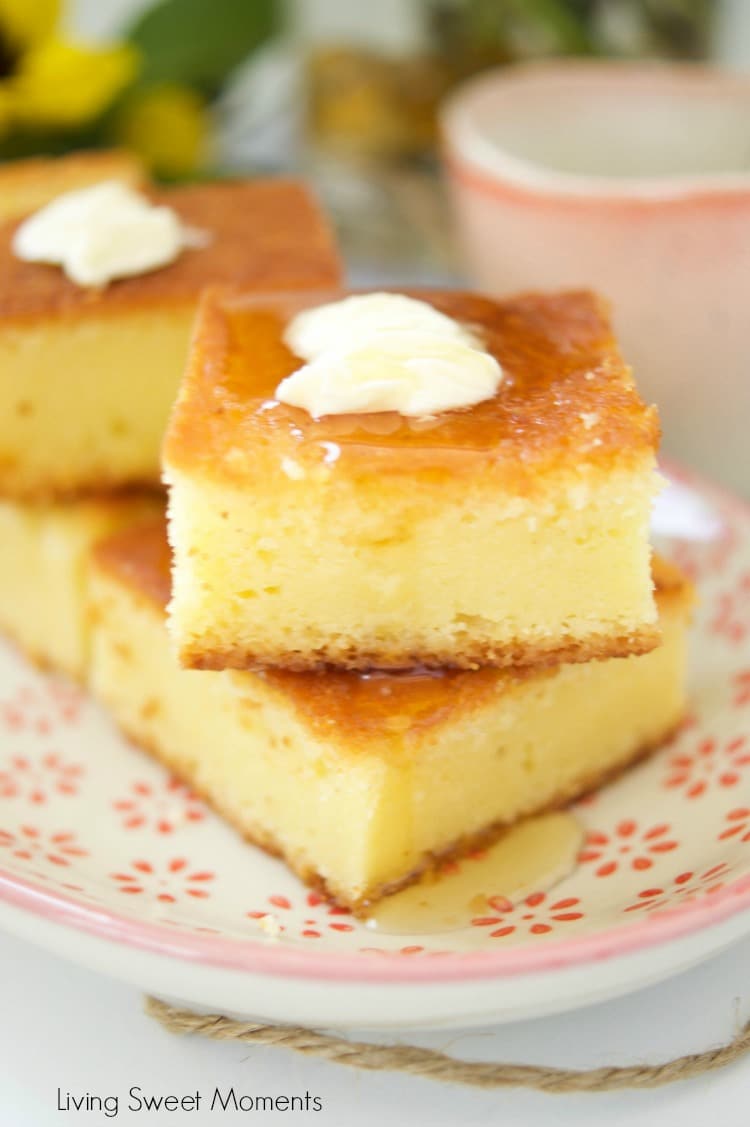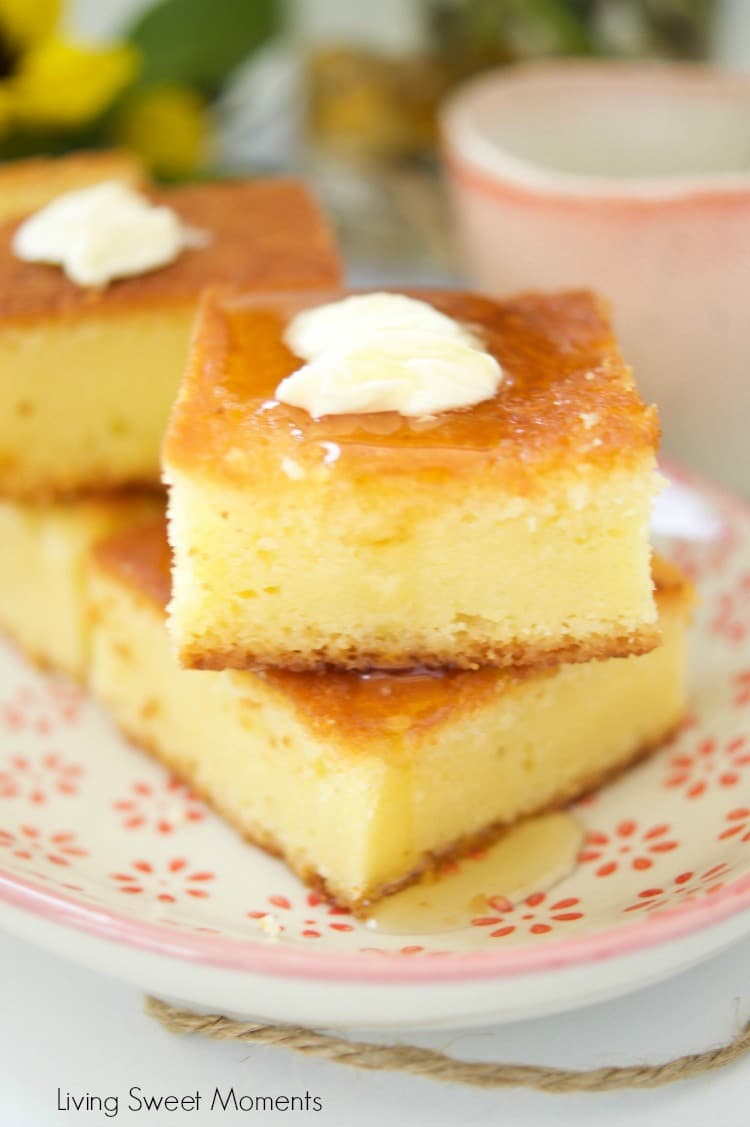 Super Moist Cornbread Recipe
This Super Moist Cornbread Recipe is super easy to make, rich, tender, and flavorful. Cut it into squares and is perfect to serve with any meal
Ingredients
1/2

cup

+ 2 tablespoons cornmeal

1/2

cup

all purpose flour

1 1/2

teaspoons

baking powder

2

large eggs

1/4

cup

granulated sugar

1

teaspoon

salt

2

cups

heavy cream

4

tablespoons

butter

melted and slightly cooled
Instructions
Preheat oven to 350 degrees Fahrenheit

Grease an 8x8" square baking pan

In a bowl, mix the flours, baking powder, salt, and sugar

Add the eggs and mix with a wooden spoon

Finally, add the melted butter and cream. Mix well with a wooden spoon

Pour the batter the prepared baking pan

Bake for 45 to 60 minutes or until browned on top

Remove from oven. Let the cornbread cool a bit before unmolding

Unmold and cut into squares
You may also like: