These Easy Buttermilk Onion Rings are battered and fried to perfection and make a delicious side dish to any meal. Serve with a tasty dipping sauce.Â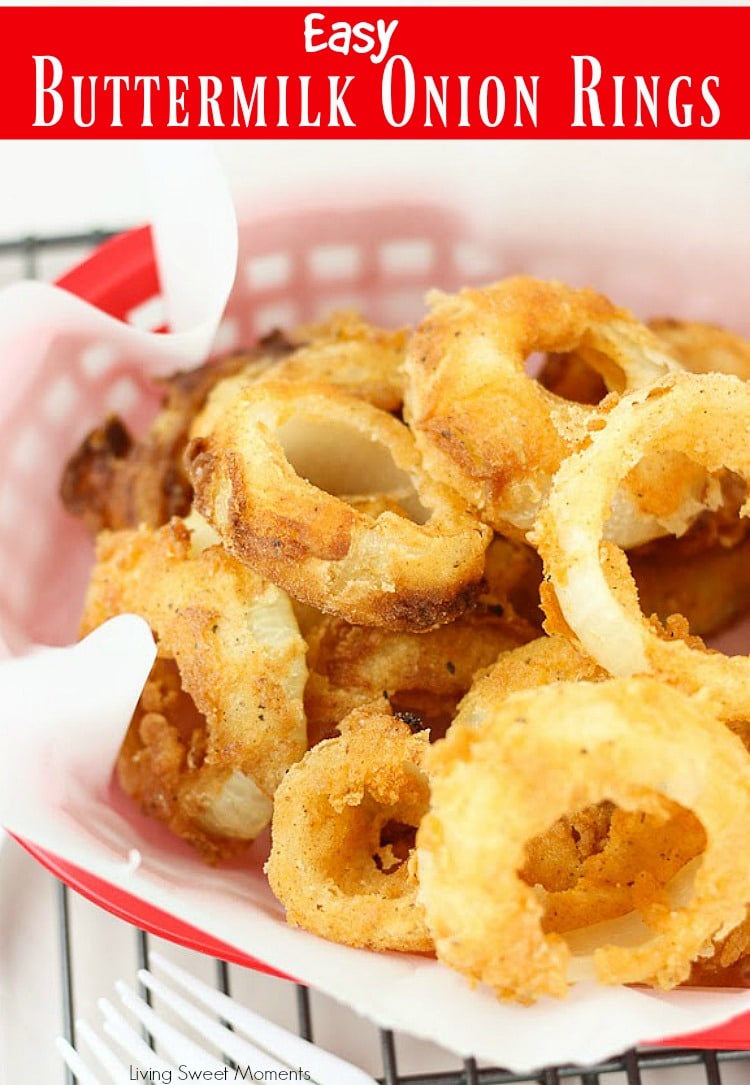 Easy Buttermilk Onion Rings
Sometimes I get weird salty cravings. They're very strong and usually focused. These Easy Buttermilk Onion Rings satisfies them all with a yummy spicy taste, good crunchiness and perfect nibbling power.
I love serving them with BBQ sauce on the side or honey mustard. If you're not a fan of dipping, they are perfectly delicious by themselves. I usually make them alongside burgers, skewers, and even fried chicken.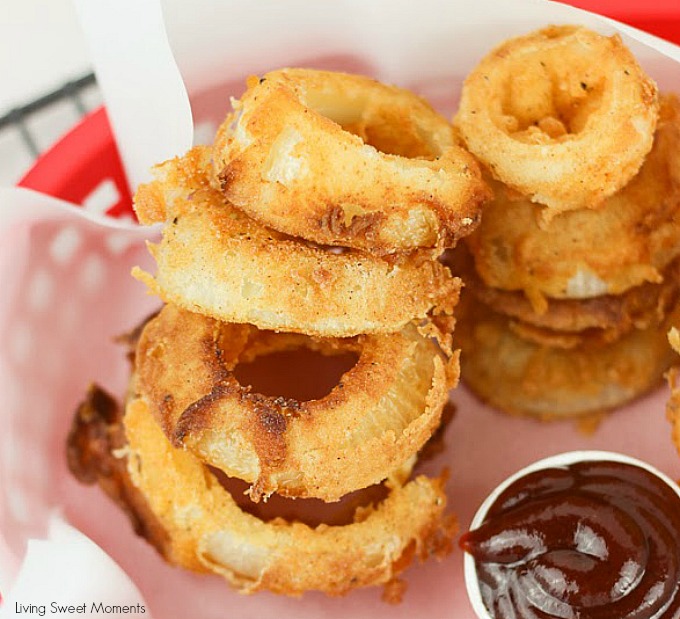 Paprika, cayenne pepper and onion powder, gives these Easy Buttermilk Onion Rings the wonderful flavor and spice that you can taste with every bite and the buttermilk gives acidity and helps with the crunchy texture of each ring.
Making it so easy! I don't why people are deadly afraid of breading and frying. Just dip your onion rings in the liquid part and then the dry part and fry. That's it. No special tools required, no need to call the hazmat team to drip stuff into the fryer. And the results are wonderful.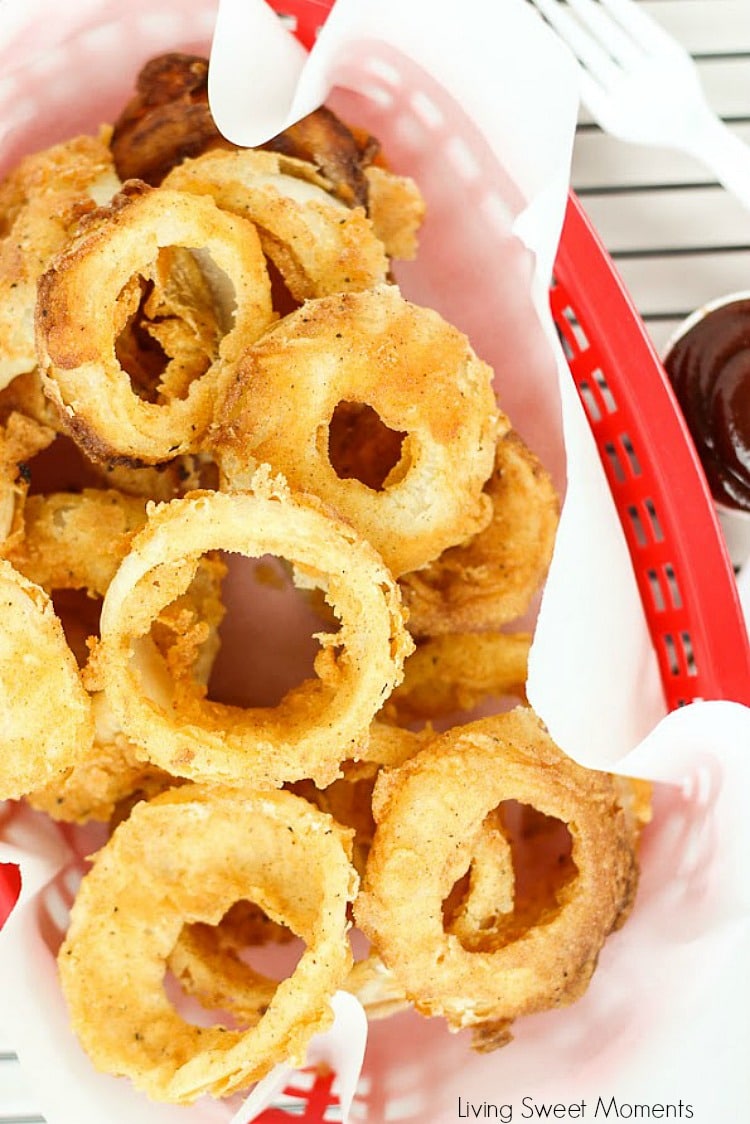 Every year that my girls get older I tend to enjoy every day of summer more. We move our routines to the side and get the be outdoors more often, more play and less work and it gives me plenty of time to experiment in the kitchen.
Traveling also gives me an opportunity to try out new flavors that later I go and try to re-create. Not only it reminds me of trip, it also inspires me to cook more and expand my culinary arsenal.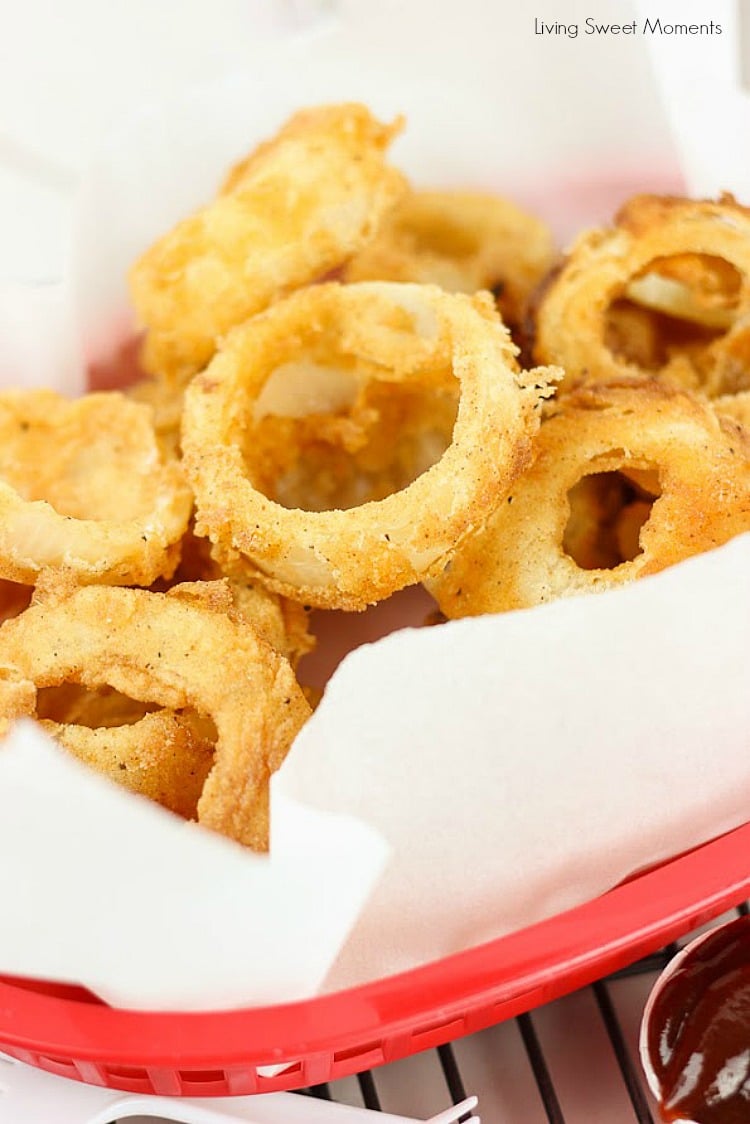 Cooking up these Easy Buttermilk Onion Rings reminds me of a road trip we took last year and stopped on a nice little restaurant that served tons of fried seafood and these yummy rings.
Finally, I hope you can try this deliciousEasy Buttermilk Onion Rings at home. If you do, please upload a pic on Instagram and tag me @Livingsweetmoments or use the hashtag #LivingSweet. I promise to repost it.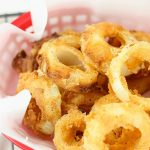 Easy Buttermilk Onion Rings
These Easy Buttermilk Onion Rings are battered and fried to perfection and make a delicious side dish to any meal. Serve with a tasty dipping sauce.
Ingredients
1 1/2

cups

white rice flour

all-purpose flour works here too!

1

egg

beaten

1

cup

buttermilk

2

inch

onions cut into rings 1/2 thick

2

teaspoons

black pepper

2

teaspoons

paprika

1

teaspoon

cayenne pepper

1

teaspoon

granulated garlic or garlic salt

oil for frying

salt to taste
Instructions
Heat a large skillet over medium heat with 1/2-1 inch of oil.

In a large mixing bowl, combine the flour, salt and pepper, cayenne, paprika, and garlic together. In another mixing bowl, combine the egg and buttermilk.

Place each onion ring in the liquid egg mixture, dredging it, allowing excess to drip off of it, and then directly placing it in the flour mixture, being sure to coat the entire ring.

Quickly place each ring in the hot oil and allow to turn a golden brown (approx. 1-3 minutes each side). Once golden, flip the onion ring over and allow the second side to brown.

Carefully remove the onion ring from the skillet and place on a paper towel-lined baking sheet.

Allow to sufficiently cool before eating.
Nutrition Facts
Easy Buttermilk Onion Rings
Amount Per Serving
Calories 141
Calories from Fat 18
% Daily Value*
Total Fat 2g 3%
Cholesterol 23mg 8%
Sodium 40mg 2%
Potassium 98mg 3%
Total Carbohydrates 26g 9%
Protein 3g 6%
* Percent Daily Values are based on a 2000 calorie diet.