This No Knead Crusty Bread on only needs 4 ingredients and baked right in the dutch oven. This crusty bread is easy to make, delicious and perfect with slab of butter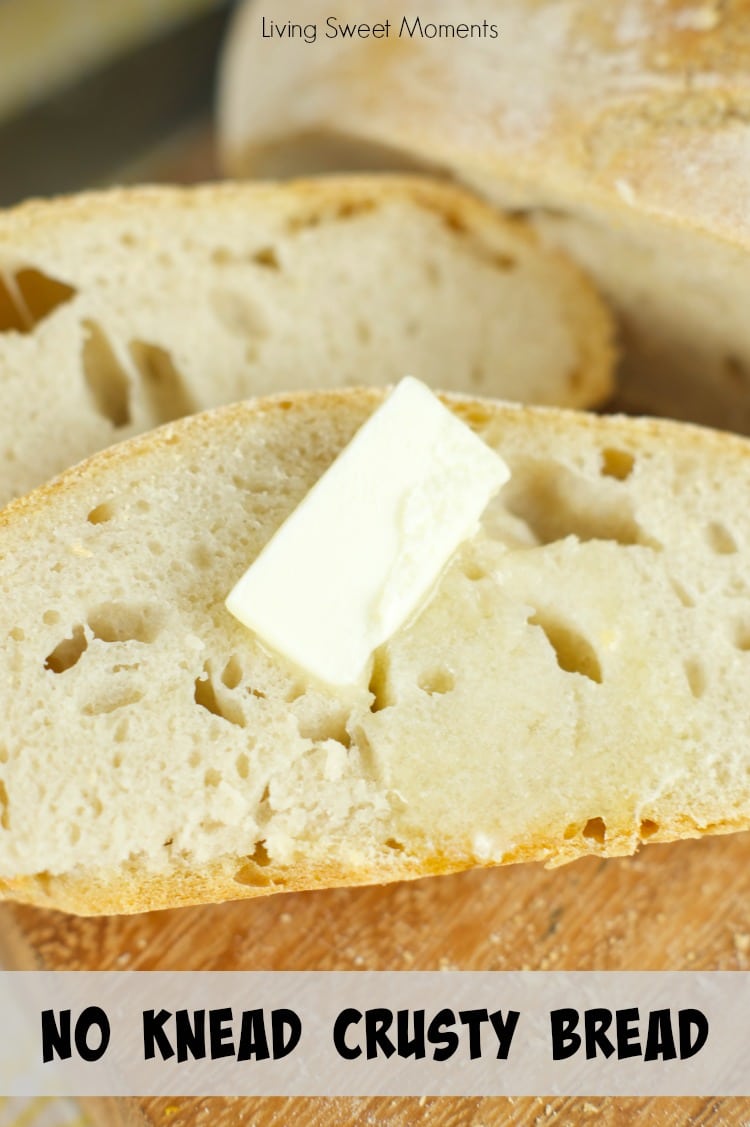 No Knead Crusty Bread
This delicious No Knead Crusty bread comes out perfect every time. It only takes 4 ingredients and a few steps to make this crispy crusty bread that's perfect by itself or as the main ingredient for delicious Paninis.
The sound it makes when you slide a knife through it is unbelievable. The secret is to bake it in a pre-heated dutch oven. The steam created will adhere to the outer layer of dough creating a magical a delicious crunch.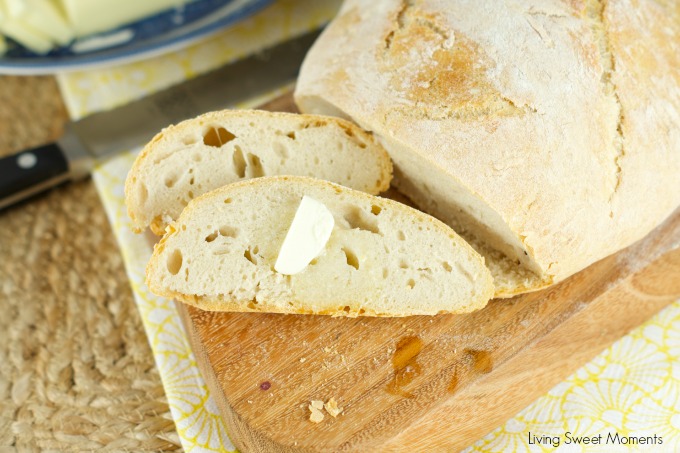 If you've baked bread in the past, you would know that before it was virtually impossible to bake crusty bread at home. There were some tricks that I learned in Culinary School like spraying the bread in the oven with water or leaving a tray with steaming water underneath the bread, but none of those tricks are as effective as this one.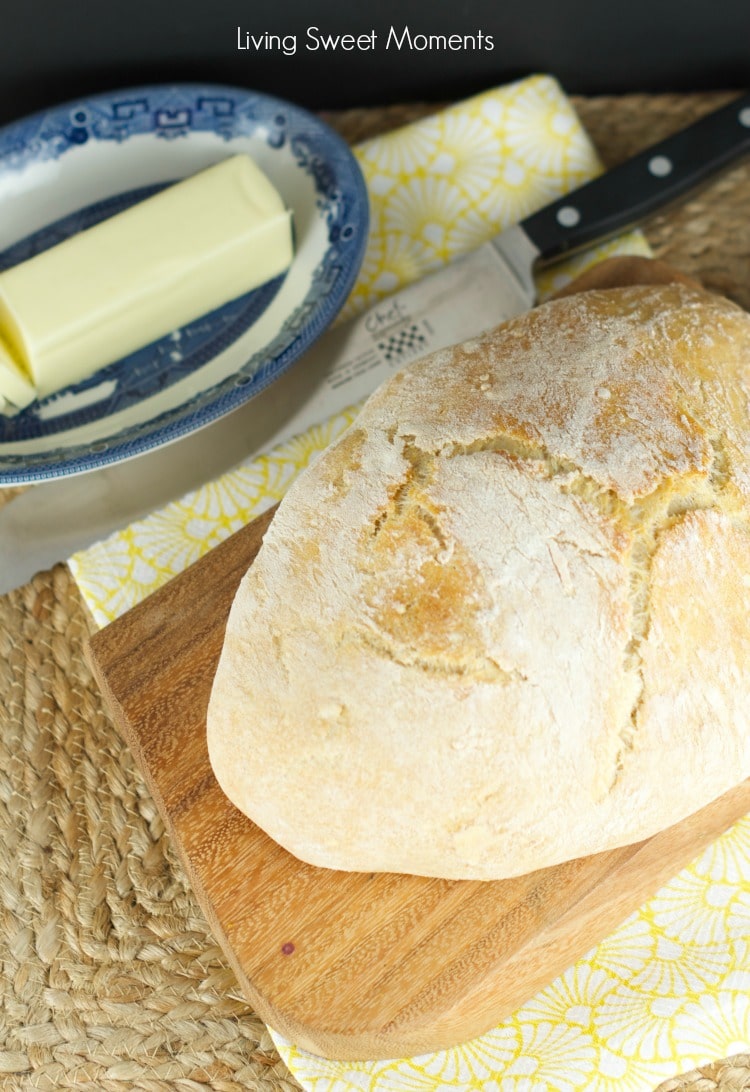 In big bakeries usually, the loaves of bread are baked inside commercial ovens where really hot steam are sprayed on the bread during the baking process and that creates a crunchy bread with a soft interior. I am still in awe that I was able to get the same texture in my regular oven. Here how this one was made: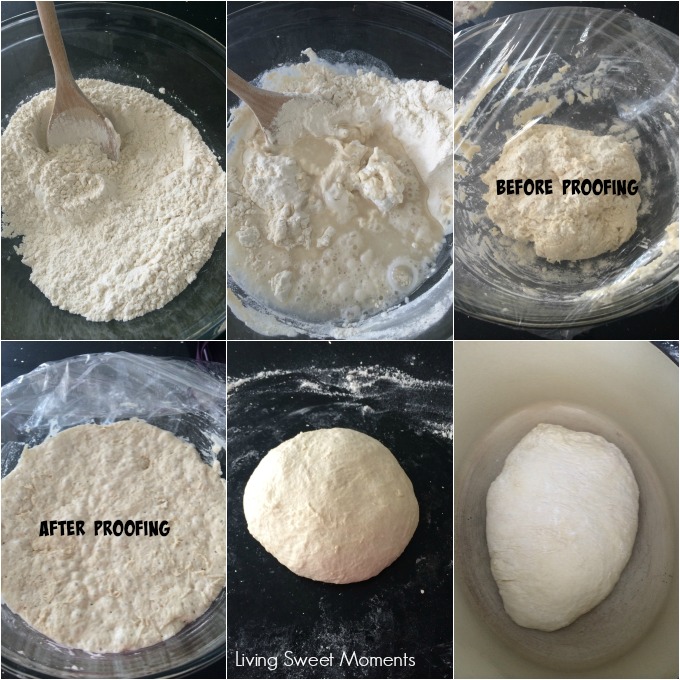 I learned to make this delicious No Knead Crusty Bread by reading an article in the NY Times where a chef came up with this method. I was intrigued because this method seemed very different from the one I am used to baking. It utilizes fewer quantities of yeast and longer fermenting times.
Now that I cracked this No Knead Crusty Bread down, my mind is racing with plenty of ideas and flavorings to make future loaves. Stay tuned for those.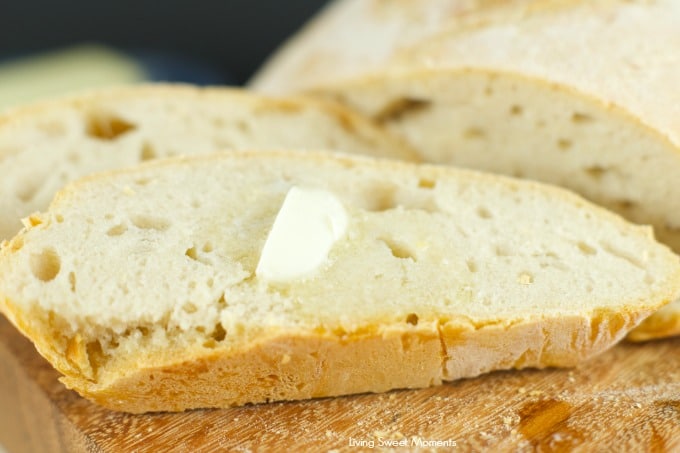 I hope you can try this delicious No Knead Crusty Bread at home. If you do, please upload a pic on Instagram and tag me @Livingsweetmoments or use the hashtag #LivingSweet. I promise to repost it.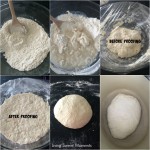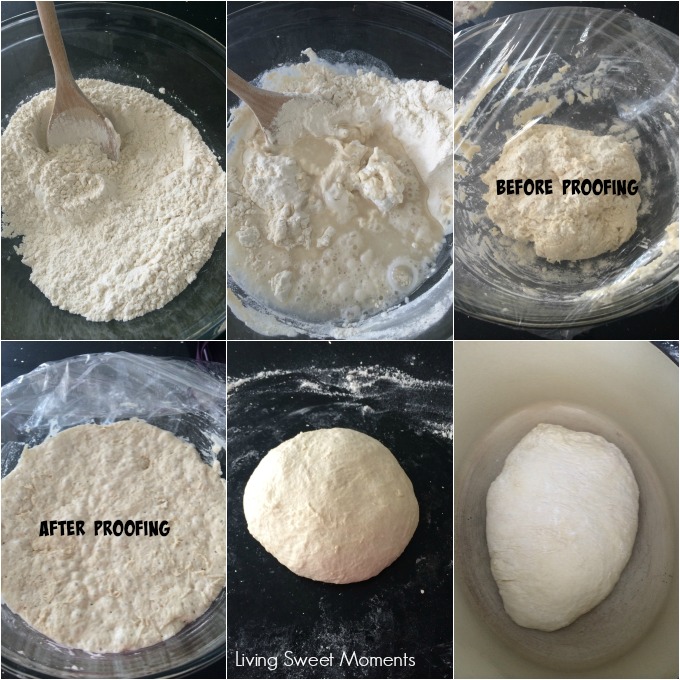 No Knead Crusty Bread (4 Ingredients)
Only 4 ingredients and baked right in the dutch oven. This crusty bread is easy to make, delicious and perfect with slab of butter.
Ingredients
1 2/3

cups

Water

at room temperature

3

Cups

of Bread Flour*

1/2

teaspoon

of Instant Yeast

1 1/2

Teaspoons

of Salt
Instructions
Place all ingredients in a large bowl

Use a wooden spoon to stir all the ingredients until combined

Wrap plastic wrap on top of the bowl and let it proof for about 12 to 18 hours

Place a dutch oven with lid inside the oven

Preheat oven to 450 degrees Fahrenheit

On a floured surface, drop the dough and shape into a ball or your desired shape

Place the dough inside the preheated dutch oven. Cover with lid

Bake for 30 minutes

Remove the lid and bake for 12-15 minutes more or until brown on top

Enjoy!
Recipe Notes
*You may used all purpose flour
Recipe adapted from NY Times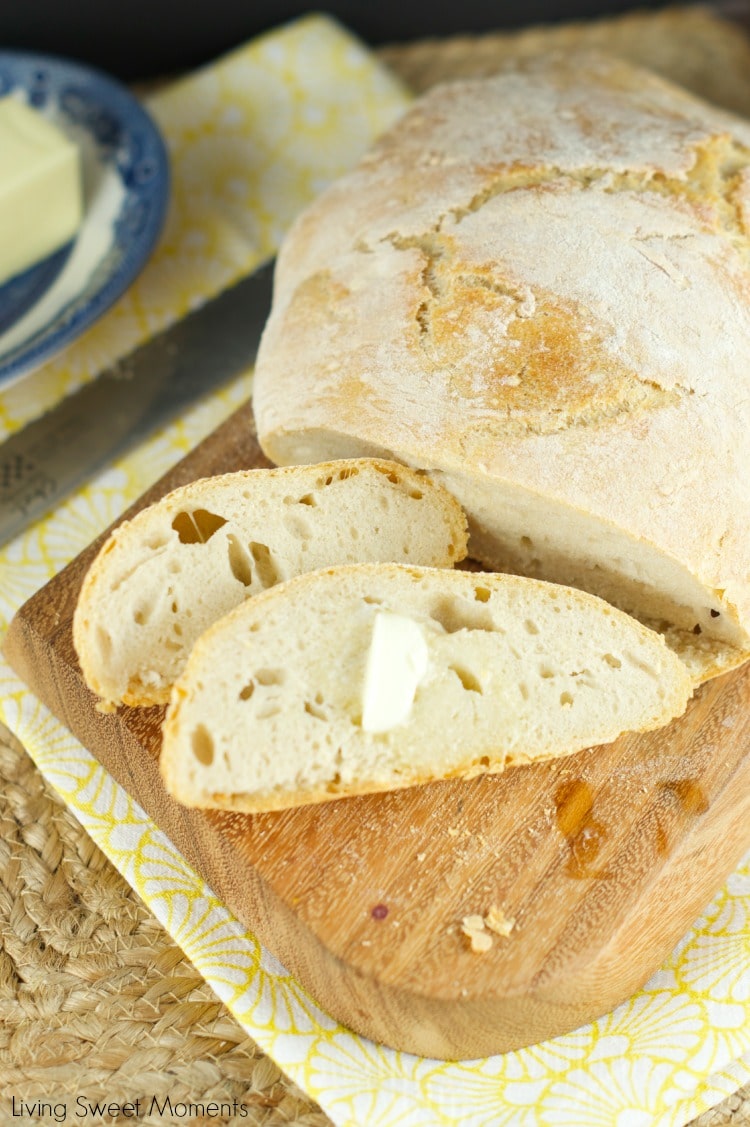 You may also like: