"Disclosure: This shop has been compensated by Collective Bias, Inc. and its advertiser. All opinions are mine alone" #Palmolive25Ways #CollectiveBias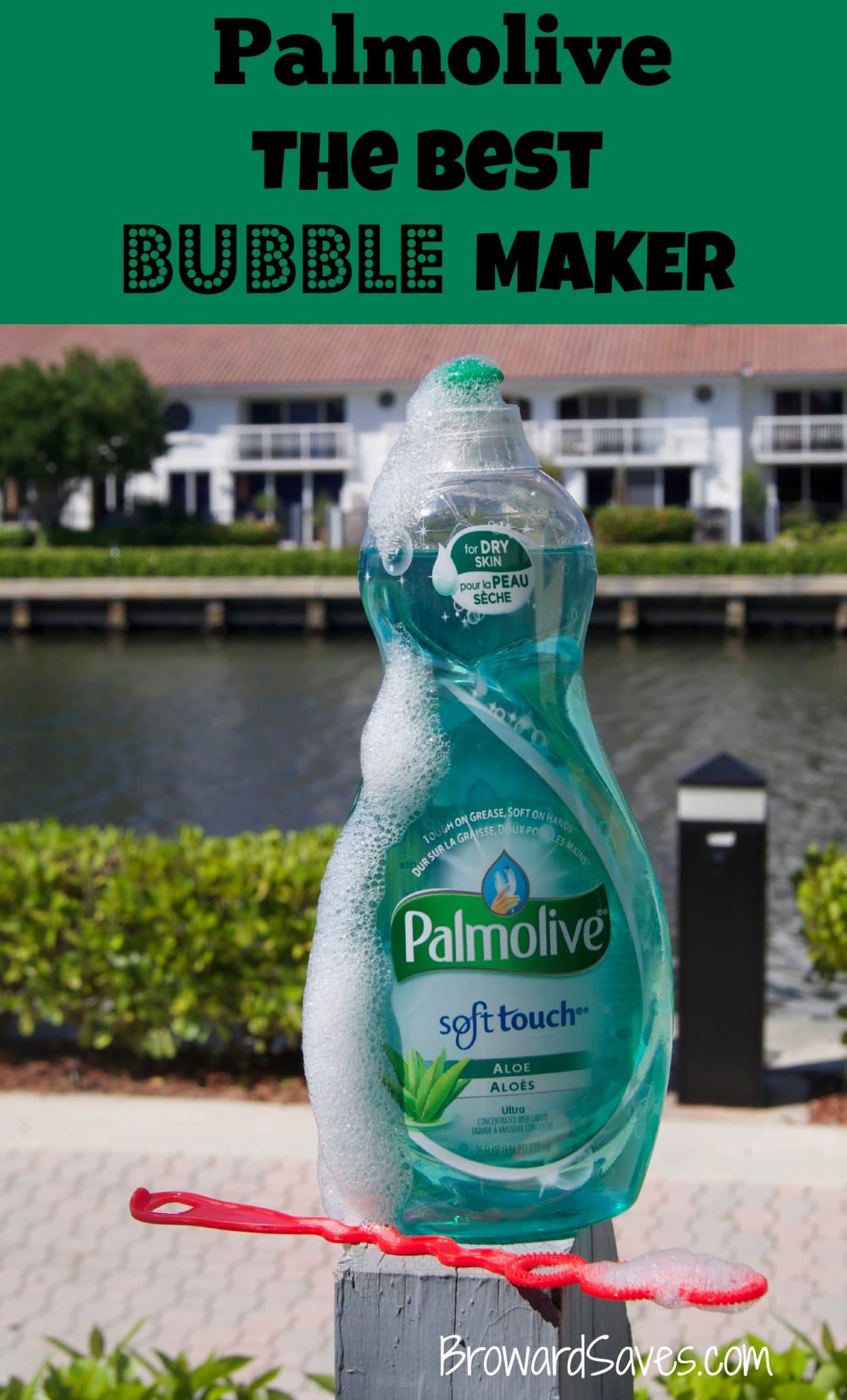 Great Uses For Palmolive: The Best Bubble Maker
Of all the posts I've ever written, this one has to be the most fun one of all because my girls go to do what they love best: water play! Here's one of the great uses for Palmolive: Making giant and colorful bubbles! Who could've known that dish soap would bring so much joy to my kids?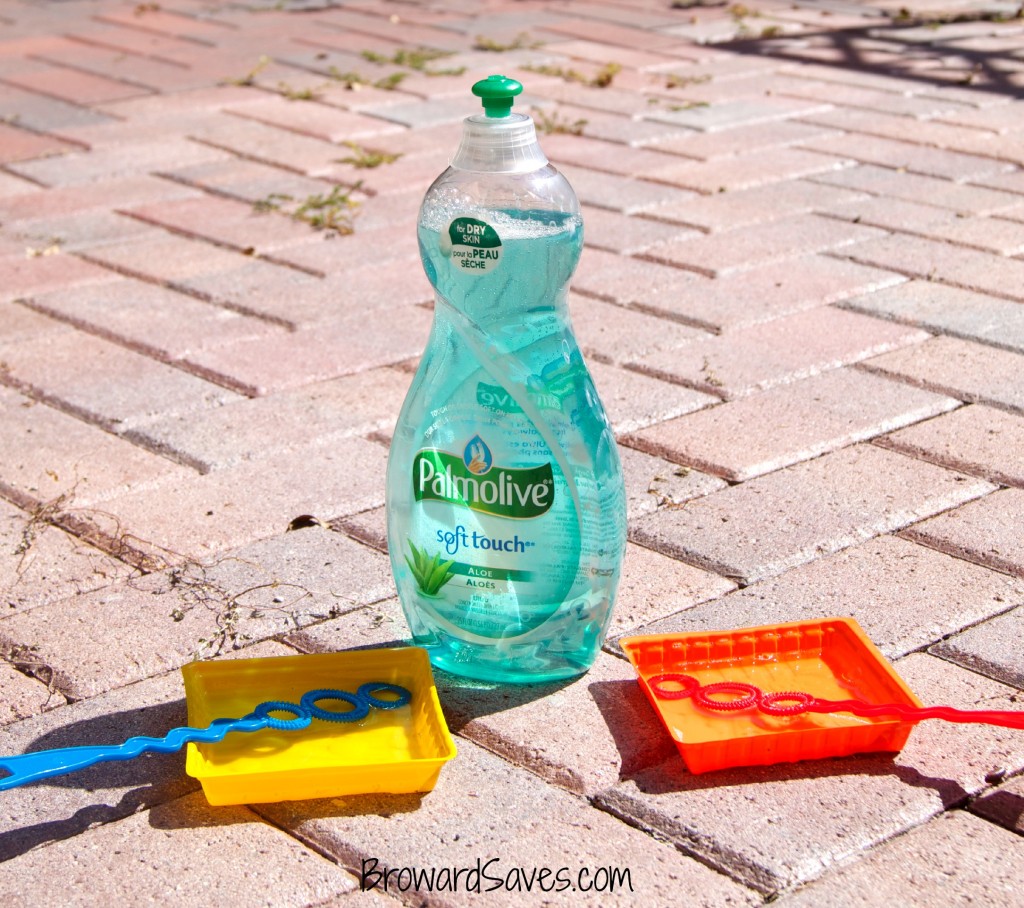 There are Sundays when we have plans, and others when we're at home and my kids get bored. Yesterday was one of those Sundays. The weather was gorgeous and I instructed my girls to get their bathing suits on. After applying copious amounts of sunblock it was Bubble time! To achieve the best bubbles simply pour
To achieve the best bubbles simply pour Palmolive in a shallow bowl and use old cookie cutters or leftover bubble wands to blow. I don't recommend mixing the Palmolive with water – It does a better job just by itself.
My daughters always get bubble kits on birthdays so I save them on big tupperware in the garage for occasions like this.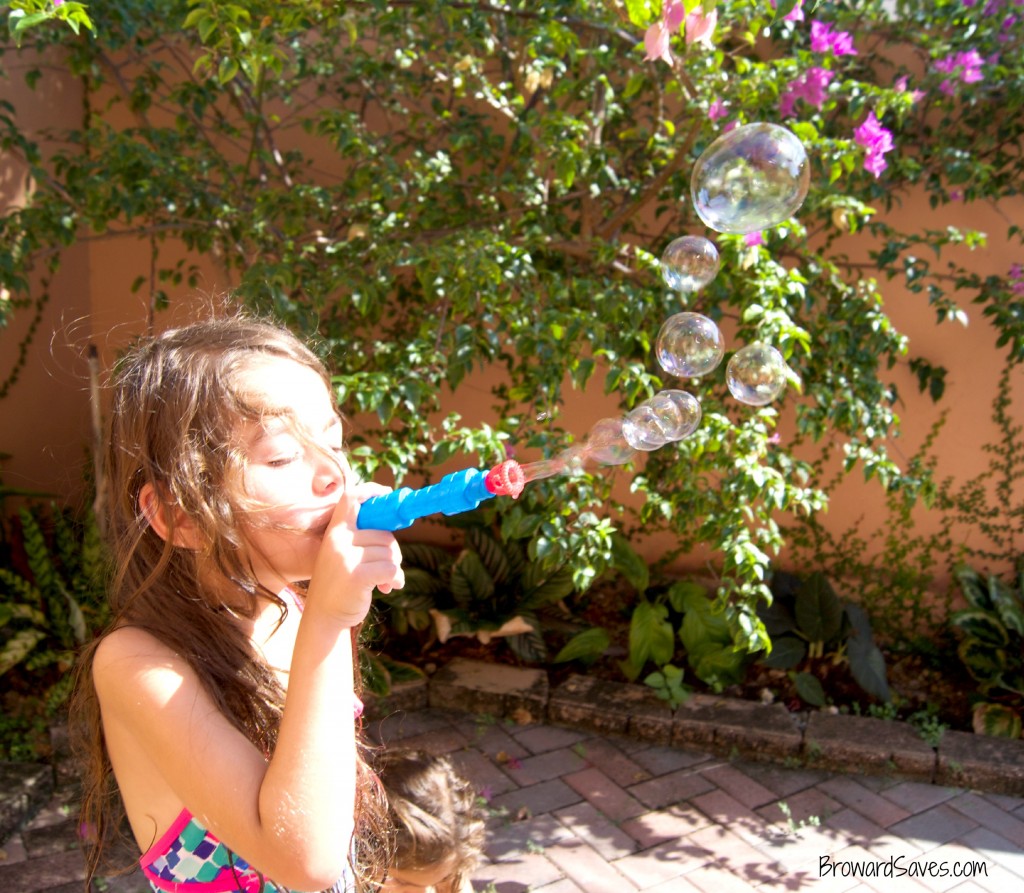 It was just awesome seeing them so happy and excited. I couldn't help myself so I left the camera in the house and joined in. Who would've thought that dish soap would be the highlight of our afternoon.
Blowing Bubbles makes you feel like a little kid. Not only blowing them but going after them and popping them!. The sun was so strong that you could really see all the colors of the rainbow in each bubble.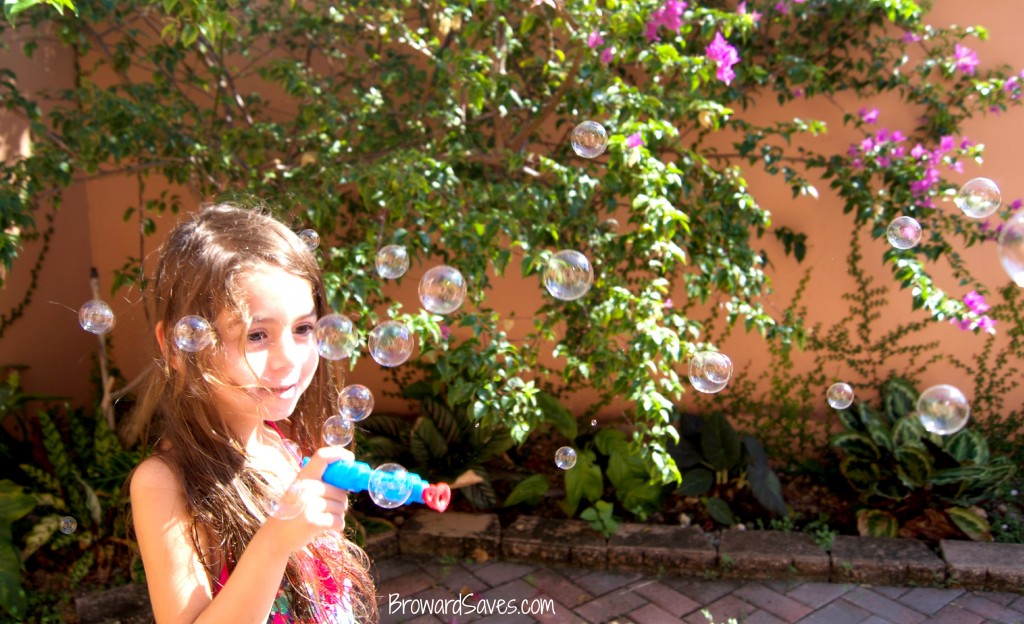 Next time I am inviting all the kids of the neighborhood to join in. I could spend hours just staring at them having fun. They asked me if we can do this every weekend, of course I said yes!
Think about it, it's the perfect plan, Palmolive, a product that you probably already buy can be used in a variety of ways including keeping your kids happy and entertained for hours on end. What a great value. One bottle for less than $2.50 an all these uses.
After all the bubbles are gone and the floor is all soapy what do we do?
 Yup.. Turn on the hose and play with all soap! Since Palmolive is tough on grease but soft on hands it won't hurt my kids delicate skin. And that is something to take in account when dealing with a multi-tasking product.
Not only does this dish soap cleans dishes, make bubbles but is also safe to use around children and without them knowing – I just cleaned my outside pavers! After 2 hours of the bubble, the play came one more hour of water play. My outside patio looks clean and my kids can't stop grinning. Happy kids = Happy Mom!
Does this count as giving them a bath? I would definitely said yes if they were boys and didn't need 1000 products for their hair. I found my Palmolive in the Dish shop aisle at the local Walmart since they have the best prices and in there you can also get some pretty cool bubble wands and products to enhance your water play fun.