These Guava and Cheese Rugelach Cookies Recipe is so simple and so delicious! Delight your guests with this cookies with tea or dessert. Yummy!Â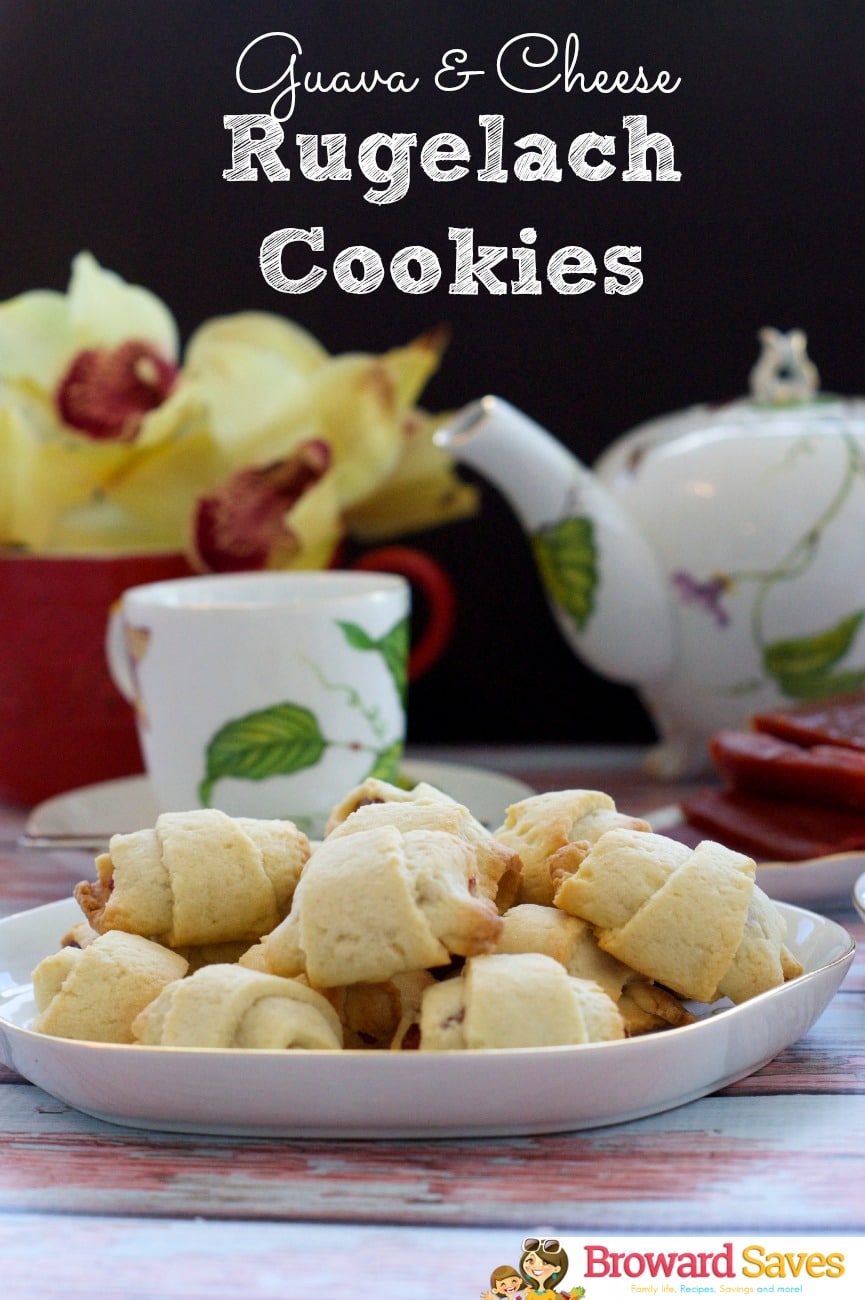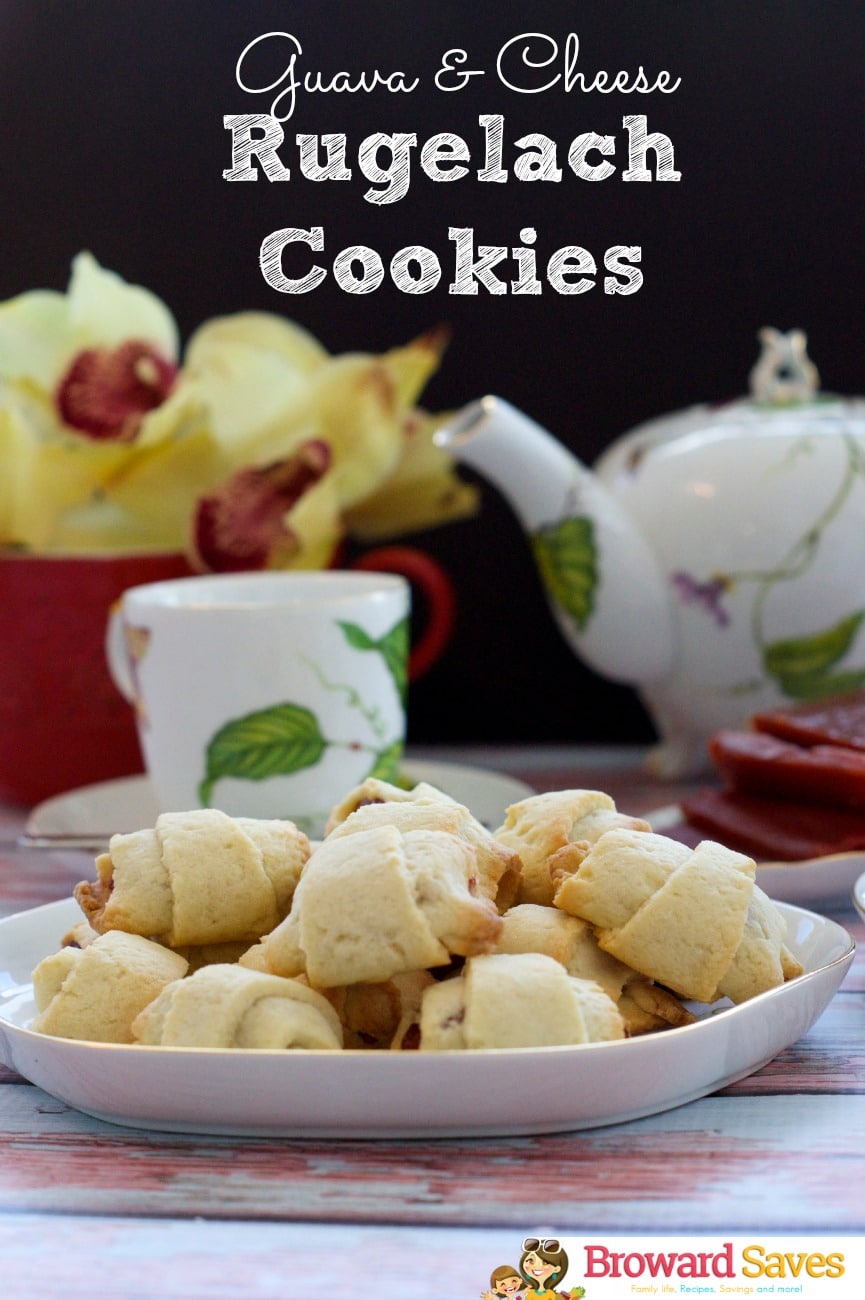 Guava And Cheese Rugelach Cookies
Sometimes it takes 2 tries to get the perfect cookie. My first attempt at making Rugelach was a total fail, thankfully I learned from my mistakes and perfected the technique so you can enjoy these delicious Guava and Cheese Rugelach Cookies Recipe. If you never tried a Rugelach before, it's a cookie usually filled with jam or chocolate. The texture is a crumbly, sort of like a shortbread and they are great as little desserts, with coffee, or even as little morning pick me up.
As you can see, I have a very strong jewish and latin influence and they both come together in this Guava and Cheese Rugelach Cookies Recipe. I've tried other fusions that didn't work out at all. For instance, last year I attempted to make "Matzo Ball Sancocho" needless to say – YUCK!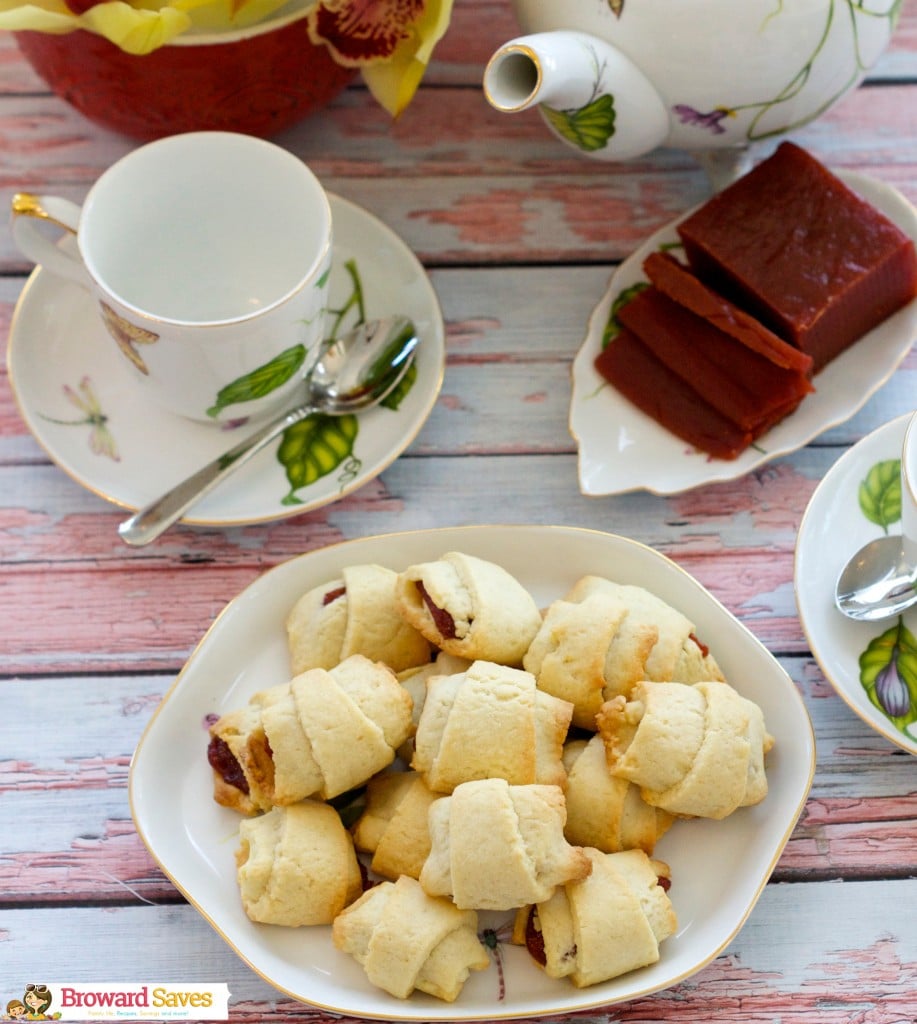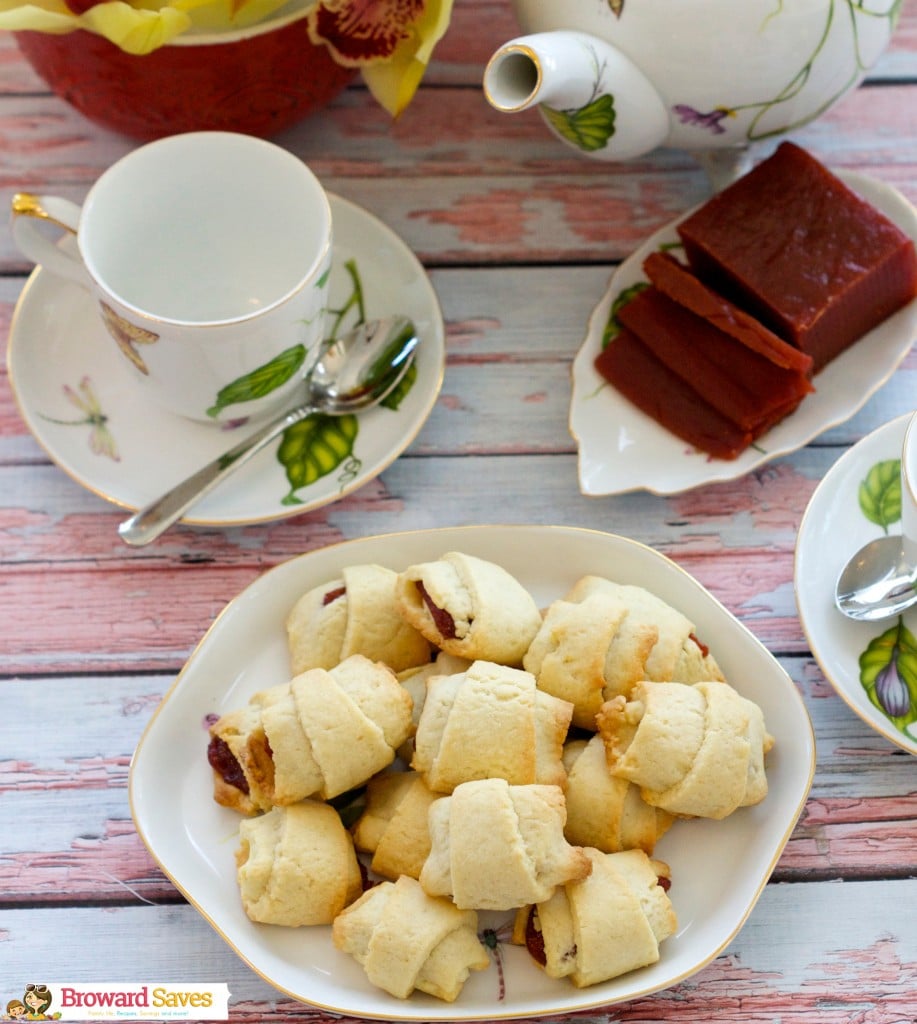 Making these cookies is very easy. I've included step by step pictures so you can know exactly how to make them and roll them. Your kids can even help you do it. Mine had a lot of fun filling and rolling them.
The combination of flavors really works. The sweetness of the Guava combined with the tartness and creaminess of the cream cheese wrapped in a crumbly shell. Doesn't that sound fantastic?
The beauty of this cookie is that the dough can be made in advance or even frozen for up 6 months so you can double the batch and freeze for later use. Whenever company comes over, you can offer freshly baked pastries that will seem like you spend all day in the kitchen. I won't tell 😉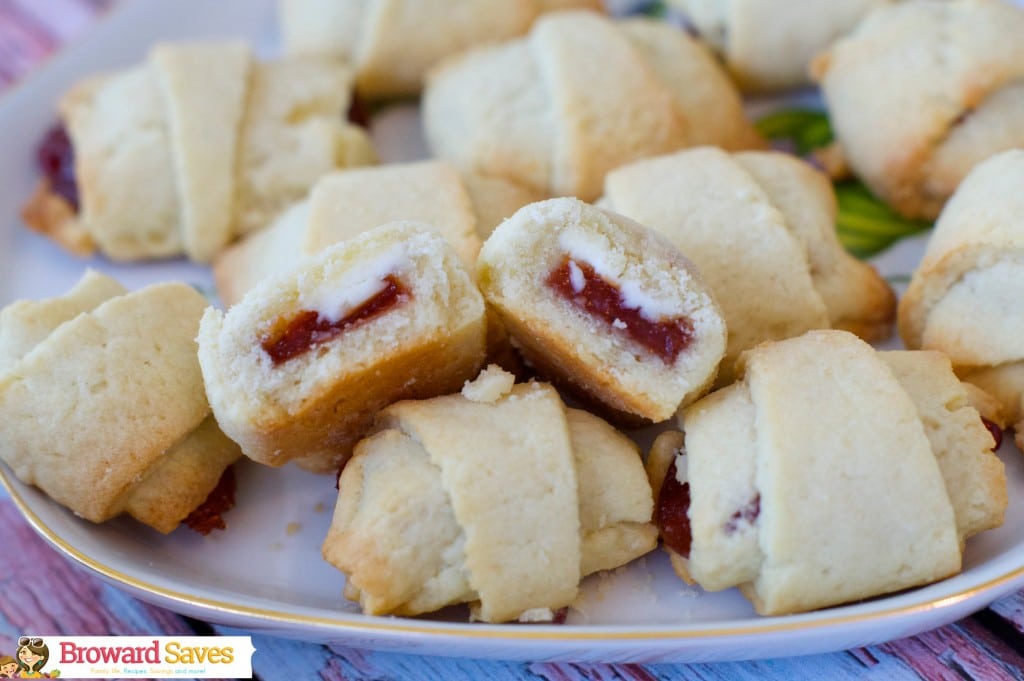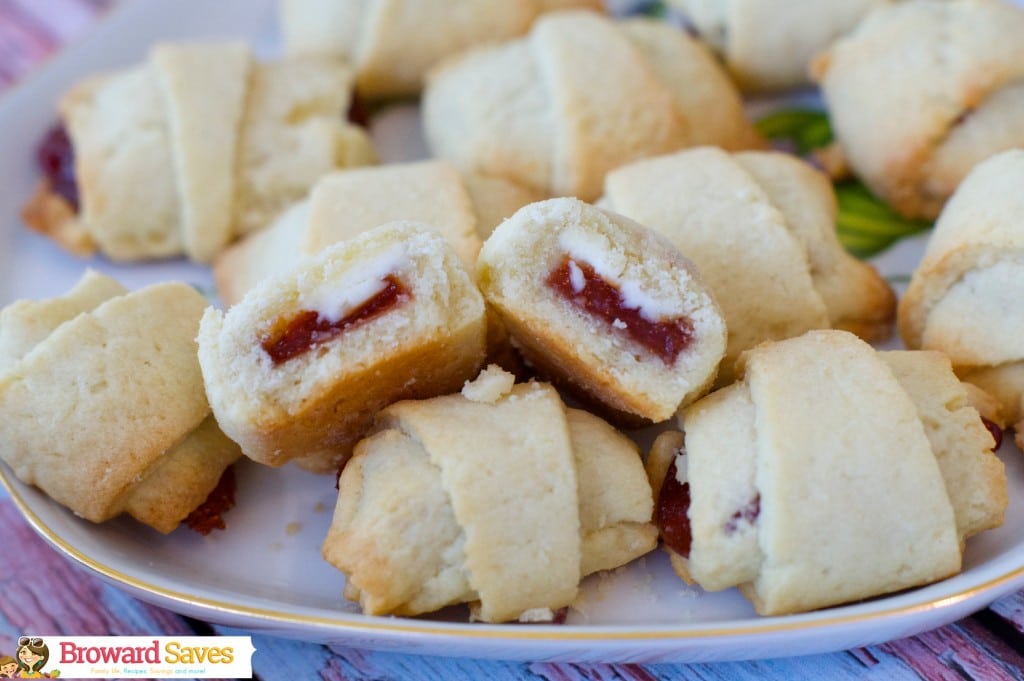 See how beautiful the filling looks? You can really SEE the Guava and the cream and taste both of them together. Now let's get to the nitty gritty on how to cook the Guava and Cheese Rugelach Cookies Recipe. The full instructions with the measurements will be posted at the bottom.
– DUMP all the ingredients in a bowl and mix using the paddle attachment of your mixer.
– Divide the dough in 3 equal parts, shape each part into a disc, wrap with plastic wrapping paper and refrigerate for at least 30 minutes.
– DO NOT skip the refrigerated step it will make a huge difference when rolling.
– Take the dough out of the fridge (work with one disc a time) and with a rolling pin shape into a large circle.
– With the help of a knife cut in 12 slices (it will look like a pizza).
– Cut little pieces of guava and little pieces of cream cheese.
– Add the filling into each slice
– Roll them starting from the wide end into the narrow part.
– Bake and enjoy!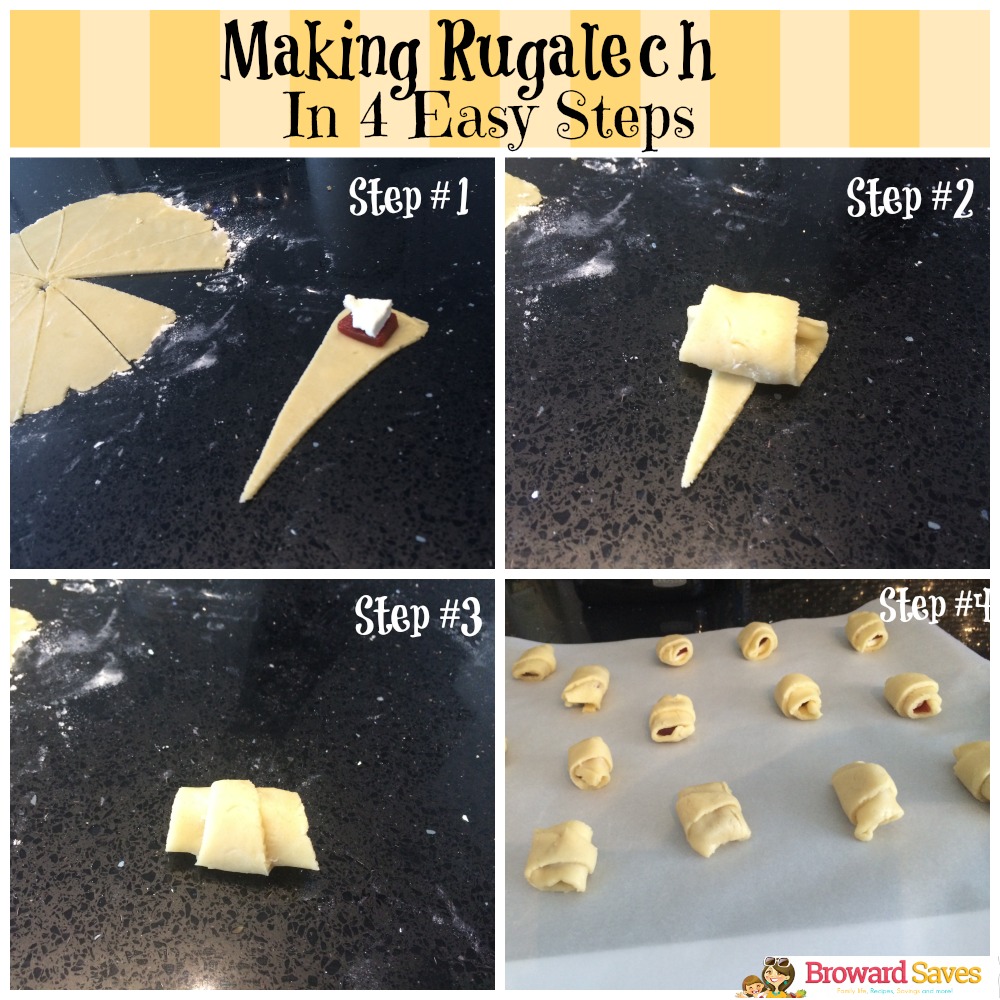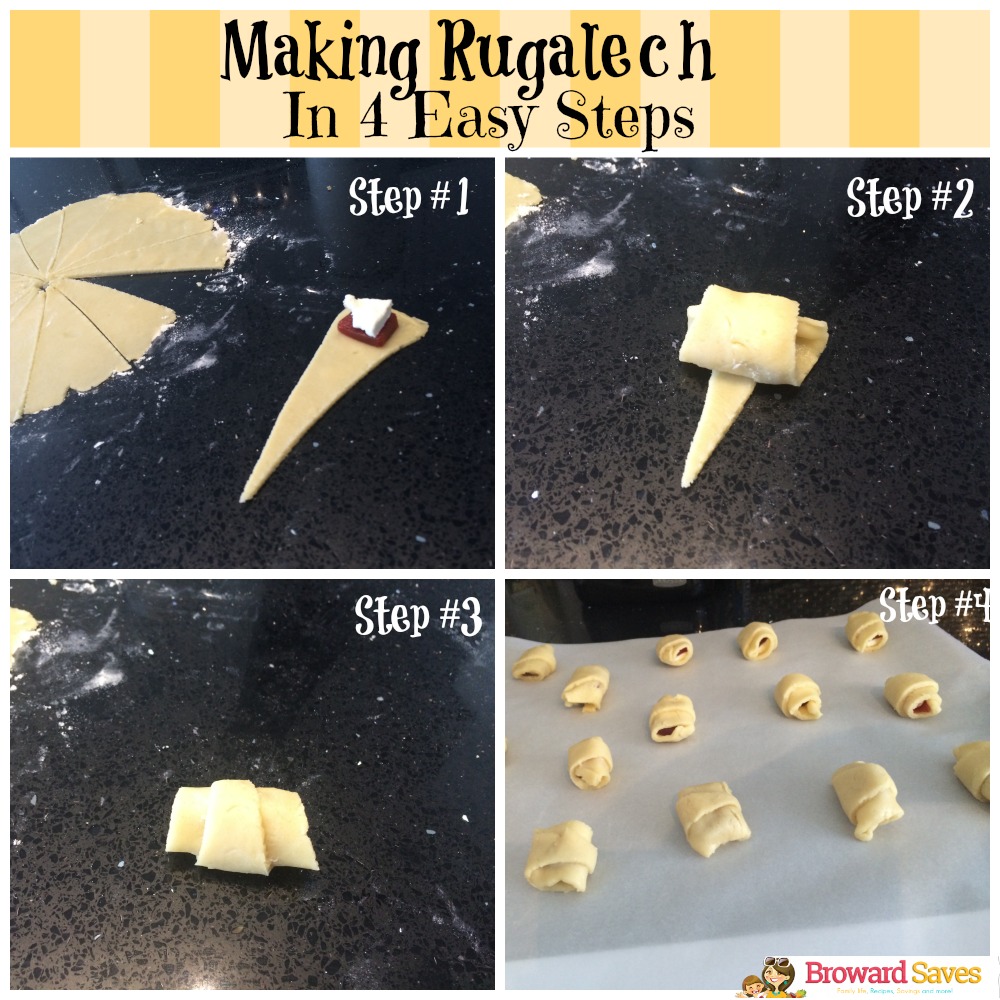 Don't worry if they don't look exactly alike, that's the beauty of using your hands and homemade baking. Like I mentioned before, you can tell your kids to help you from step 1 to step 4. Â They will love it!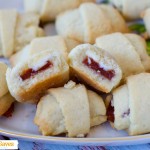 Guava & Cheese Rugelach Cookies Recipe
These Guava and Cheese Rugelach Cookies Recipe is so simple and so delicious! Delight your guests with this cookies with tea or dessert. Yummy!
Ingredients
Ingredients for Cookie Dough
2

Sticks of unsalted Butter

at room temperature

1 1/2

Cups

All Purpose Flour

1/2

Cup

Sugar

1

tablespoon

Plain Greek Yogurt

or Sour Cream

1

egg

1/2

Ts

Vanilla or Pinch of Vanilla Powder
Ingredients for the filling
5

oz

Guava Paste

1/4

Cup

Cream Cheese cut into little pieces
Instructions
Preheat Oven to 300 Degrees F

Dump all cookie dough ingredients into a mixer fitted with a paddle attachment. Mix on medium speed until a dough forms.

Divide the dough into 3 equal parts and shape into discs. Wrap in plastic and refrigerate for at least 30 minutes.

After time has elapsed, removed the dough out of the fridge working with one disc at a time.

On a floured surface, place the dough into the center and with the help of a rolling pin, shape the dough into a circle making sure the thickness is as evenly as possible.

With a small paring knife, cut the dough into 12 slices (just like a pizza)

Add a small slice of Guava Pasta and cream cheese on the thicker side of each dough slice. Roll starting with the filling side until you get to the other end

Place the cookies on a baking sheet fitted with parchment paper

Bake for 10-12 minutes until browned

Remove from oven and let it cool on the cookie sheet or a baking rack

ENJOY!
Recipe Notes
- Dough can be frozen. Just wrap each piece of dough in Saran Wrap and insert a plastic zip top bag. Don't forget to label your bag. To thaw simply leave in the fridge overnight.
- Dough can be made 2-3 in advance and placed in the fridge. To make it a little softer, leave it at room temperature for at least 30 minutes
- This cookie can be made with any other filling like chocolate spread and jam.
- Cookies should be stored in an airtight container and kept at room temperature up to a week.
Nutrition Facts
Guava & Cheese Rugelach Cookies Recipe
Amount Per Serving
Calories 42
% Daily Value*
Cholesterol 6mg 2%
Sodium 7mg 0%
Potassium 9mg 0%
Total Carbohydrates 8g 3%
* Percent Daily Values are based on a 2000 calorie diet.
Hope you can try this at home!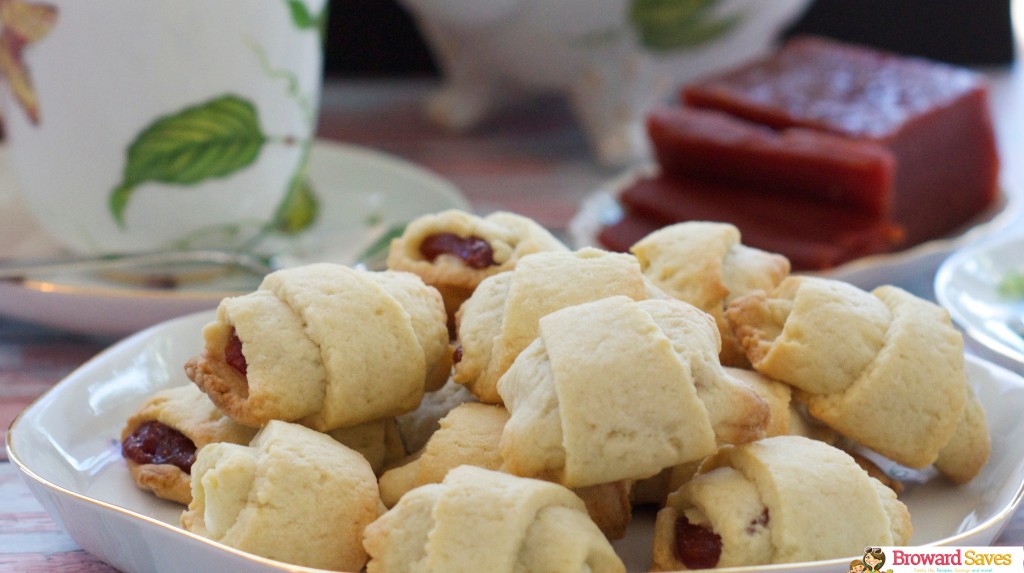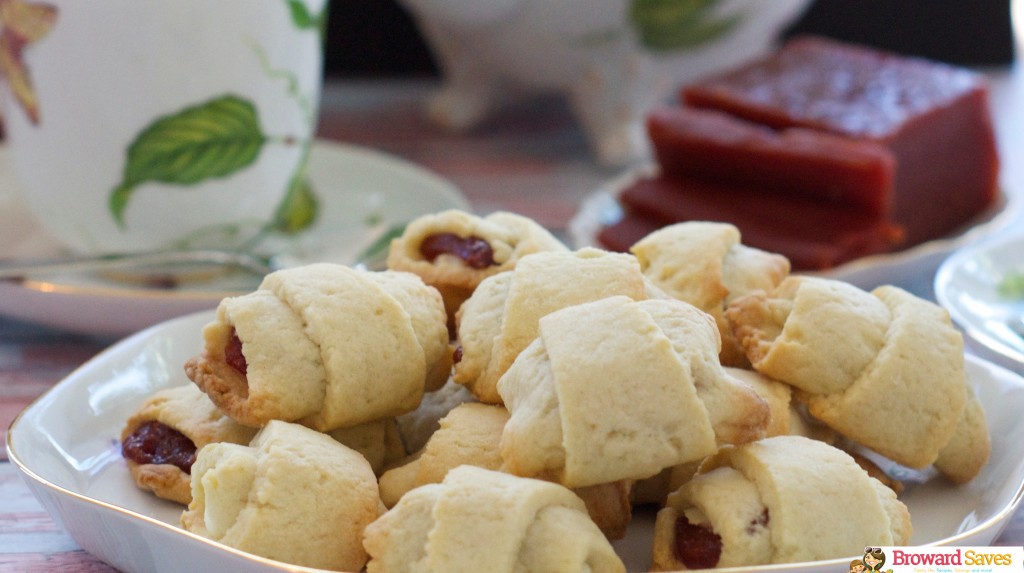 You may also like:
Chocolate Espresso Rugelach Cookies