Welcome the newest and greatest addition to Dish Network. The Hopper 3 has the largest capacity of DVR's, integrates Netflix and Youtube and is user-friendly.
Disclosure: I received a complimentary product to facilitate my review. All opinions are 100% mine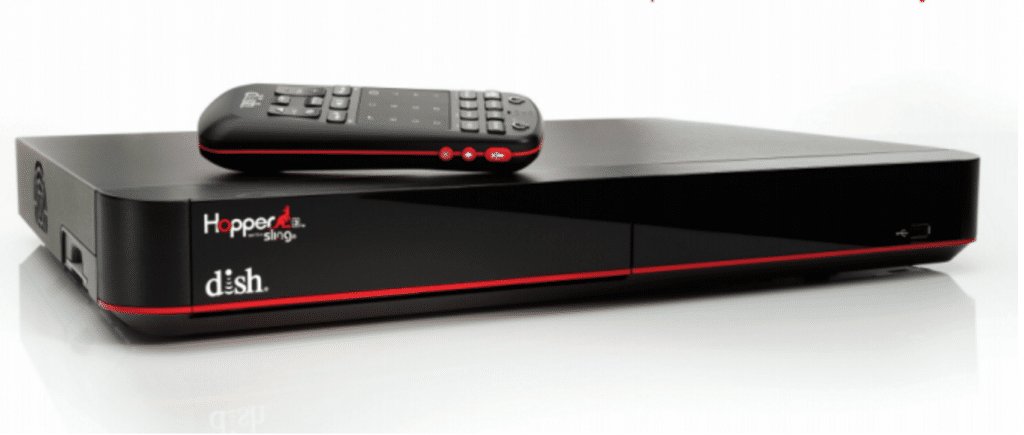 Introducing the Amazing Hopper 3 from Dish
I am so excited to have received the new Hopper 3 from Dish Network. Dish took their time to listen to their costumer's wants and needs. Hopper 3 is the result of that research.
Aside from a new remote control, the Hopper 3 is user-friendly designed to enhance your TV watching experience. No need to use the TV remote again. Forget out those INPUT buttons. Dish has thought of everything.
Here is a few new features that come with the Hopper 3:
Tuners – Hopper 3 comes equipped with enough tuners to let you record up to 16 shows at once. That's perfect for a busy family. Your kids can record their shows at the same time as you record yours. There will be no conflict while you watch TV.
4K video – Hopper 3 decodes and outputs 4K video and comes equipped with a selection of 4K programming. 
Sports Bar Mode – Sports Bar Mode is a multi-channel view that divides the TV screen into quadrants, each with the ability to display a different program in HD. This is perfect when Baseball, Basketball, and Football season is around. Imagine watching 4 games at once without missing any action. <— This feature is perfect for my husband and his friends. I prefer The Food Network. 😉
Whole-home DVR – Hopper 3 operates as the heart of the whole-home DVR experience with the capacity to support up to six Joeys simultaneously. So if you have a large family home, your in-laws can still get their own Joey on the guest room.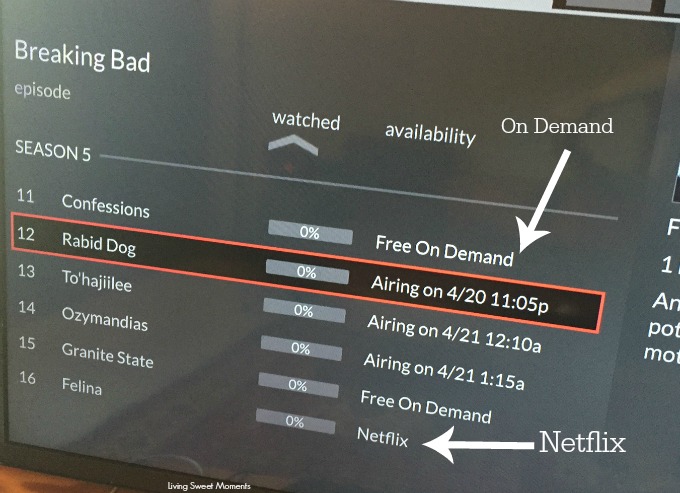 Universal search with Netflix (MY FAVORITE NEW FEATURE)– Hopper 3 features the Netflix app and integrates Netflix titles into its universal search results. When you use your Dish remote to search for a TV series or movies. The Hopper 3 will generate results from Dish, DVR, and Netflix. Basically, it will be impossible to miss a show. 
Storage – With 2TB of internal storage, Hopper 3 allows customers to store up to 500 hours of HD video.
Speed – Hopper 3 is powered by a Broadcom 7445 chipset. This is a quad-core Arm processor, running at 1.5 GHz, 21k DMIPS. Hopper 3 is seven times more powerful than DIRECTV's Genie, and two times more powerful than the TiVo Bolt. Beat that DirecTV and TiVo! 
Trending Mode – When you use the new Hopper 3 interface, the menu is very similar to Netflix. You will be able to see which shows are trending, which shows you have recorded, what's going to be on later, shows and movies on demand, etc. This way, it makes it easier to visually detect what you want to see with big giant squares and info on the side instead of just a guide.
There are so many features with the Hopper 3 that I really can't think of anything they have missed. It's easy to use for technically challenged adults, like me and even my kids grabbed the remote and used it without skipping a beat.
Still, Hopper 3 kept my favorite features from their antecessors:
Showtime Anytime: Dish automatically records the most popular shows on prime time networks.
Bing Watching Function: right now when you finish a recorded show on TV, the Hopper will show you more episodes available in your DVR or Video on Demand so you can watch right then and there. Planning a Homeland all nighter? Count me in!
Skip the commercials – Hopper gives you the option to "skip" all the commercials of your recorded shows
So what are you waiting for? Head on over HERE and switch today!!