Feeding quality food is important to keep your kitty happy and healthy. That's why I give my car Purina ProPlan Shredded Blend food.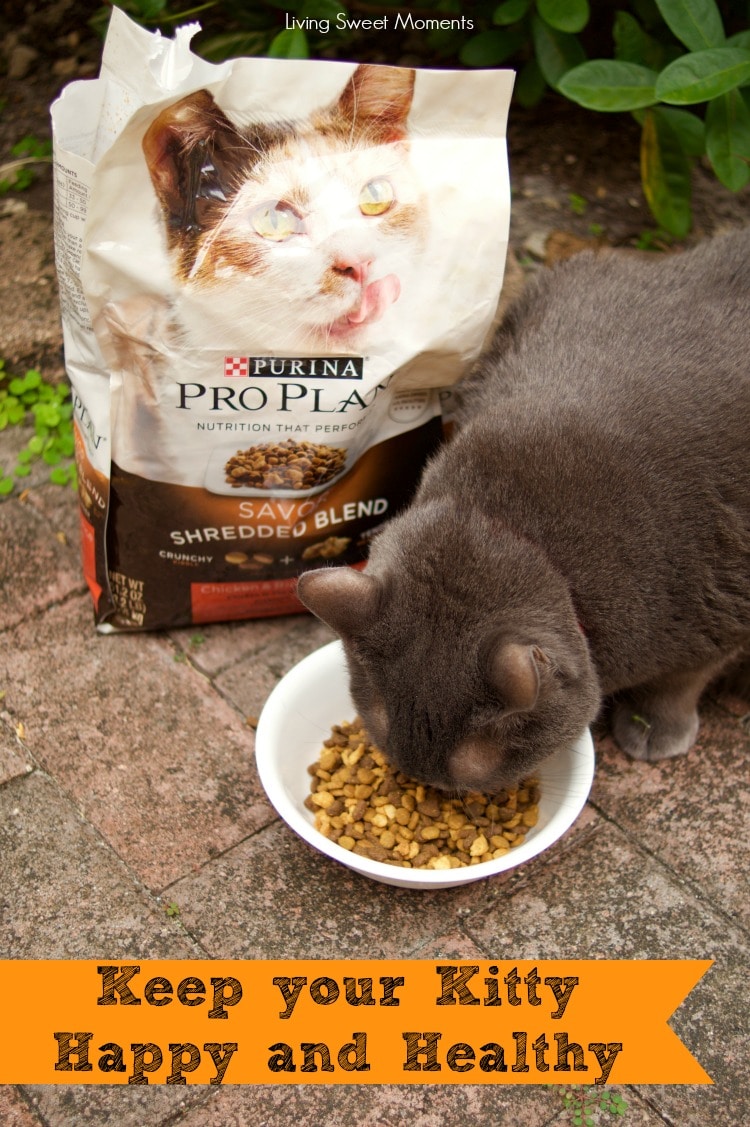 Keep Your Kitty Happy And Healthy With Purina
If you've been following my blog a long time, you may have met Mikey, my beautiful cat. I adopted him from the shelter 2 years ago. He's now 10 years old and has become part of our family.
When I first adopted Mikey, he was throwing up left and right. Who knows what his previous owners fed him? I stick only to cat food and tried a few different brands. The throwing up slowed down until it completely stopped.
That's why I Keep Your Kitty Happy And Healthy With Purina Pro Plan Shredded Blend. It's made with quality ingredients, being chicken the #1 ingredient on the list. 40% of the blend is PROTEIN exactly what Mikey needs. It also has Vitamin A and linoleic acid, an omega-6 fatty acid, for healthy skin and coat.
Plus Mike loves the taste! It has crunchy kibbles and tender milk shreds. The perfect combination of taste, nutrition and texture.
Another way to keep your cat healthy is to take him to the vet regularly, so he's up to date with his shots. Make sure he gets exercise by throwing him a ball or playing with him. Mike is 20 lbs. and the doctor has recommended that he needs more than just play time. I will give the walking on a leash a try. I'll let you know how it goes in a future post. Wish me luck!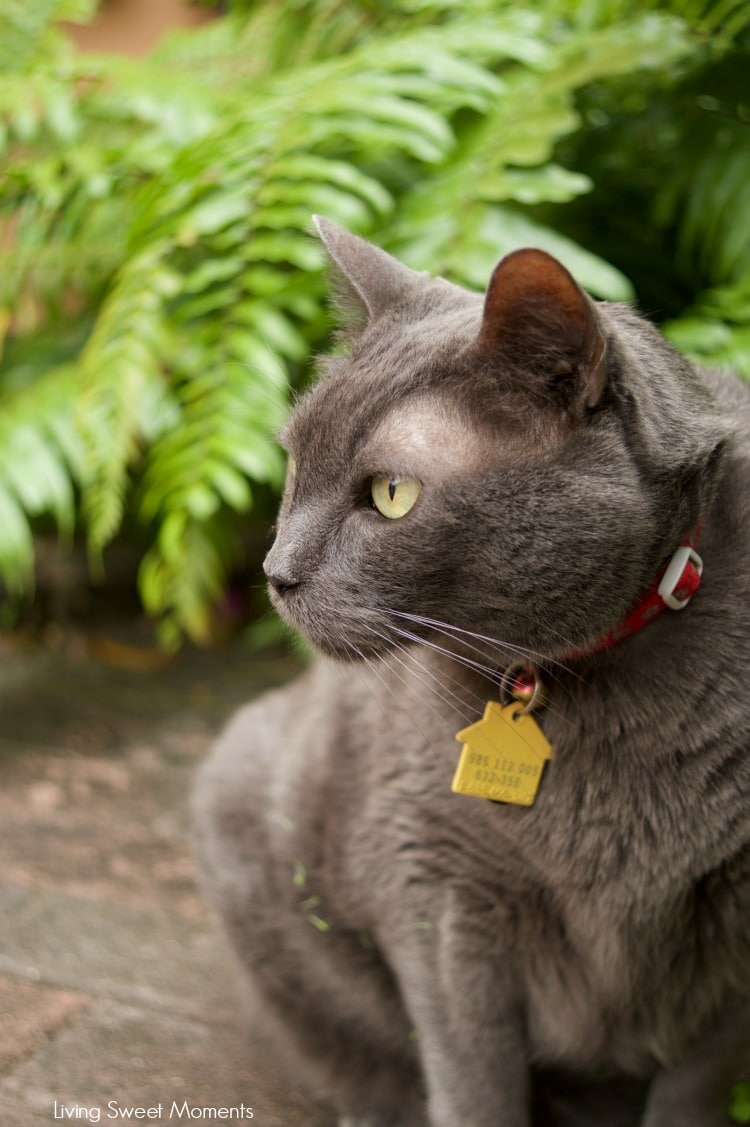 My gorgeous kitty is my baby, he sleeps with my husband and I every night. He also loves to cuddle in my lap when I in the computer blogging. It's safe to say that I spend more time with him than any other member of my family. When my husband goes off to work and my kids to school, I always have Mikey to keep me company.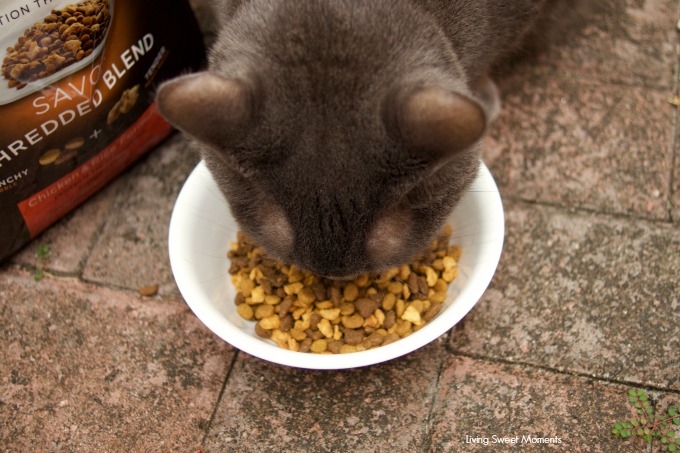 For me, having a pet has really changed my life. The love the feel for you is pure and unconditional. No matter how you feel, how hard your day ways, they will be waiting for you and give you comfort.
Next time you need to pick up food for your beloved pet. Check out Pro Plan Cat Shredded Blend a try!