2016 has been an amazing year at Living Sweet Moments. Reviewing the top recipes 2016 has been fun discovering the recipes that made you come back for more!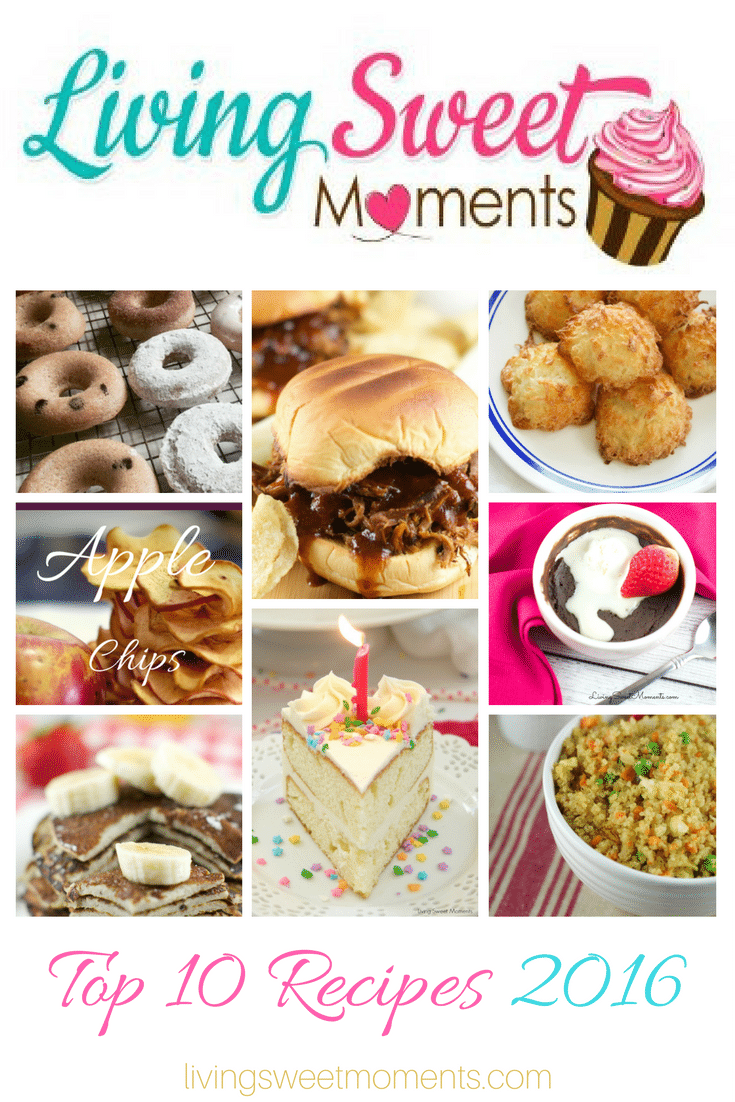 Living Sweet Moments Top 10 Recipes 2016
Even though the name of my blog is "Living Sweet Moments", I've come to find out, you all are looking for so much more that to feed that sweet tooth! You are into healthy recipes, easy recipes, dinner recipes, and of course… some desserts too.
Did your favorite recipe make the top recipe 2016 list?
Let's see!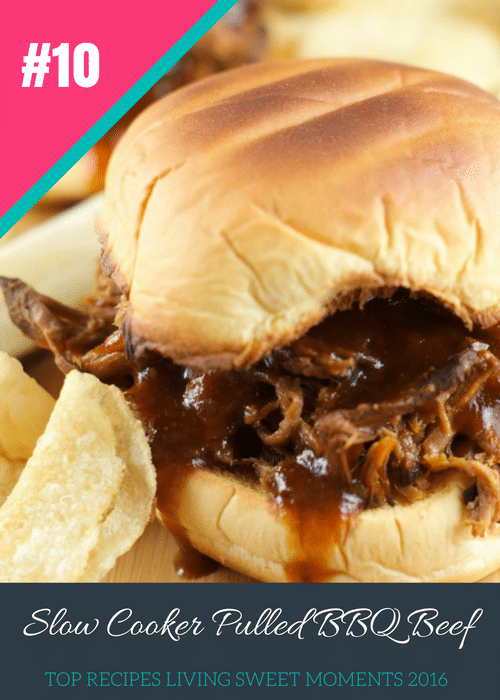 10. Slow Cooker BBQ Beef – delicious and tender beef slow cooked in a homemade BBQ sauce served on a toasted hamburger bun. Perfect for parties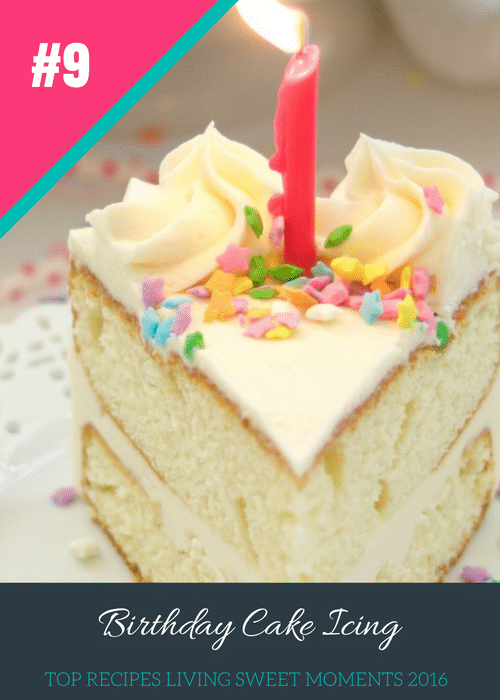 9. Birthday Cake Icing Recipe – This amazing Birthday Cake Icing Recipe is easy to make and delicious! My favorite go-to vanilla buttercream that pairs perfectly with cakes and cupcakes.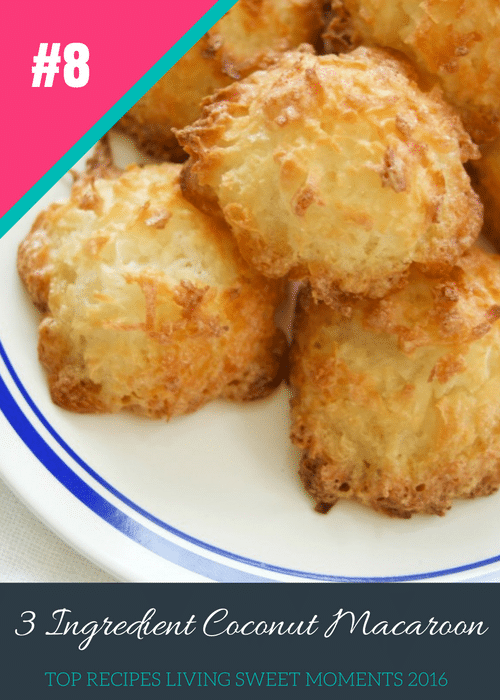 8. 3 Ingredient Coconut Macaroons – These 3 ingredient coconut macaroons cookies are gluten-free, easy to make and delicious. The perfect dessert for Passover or any other Holiday.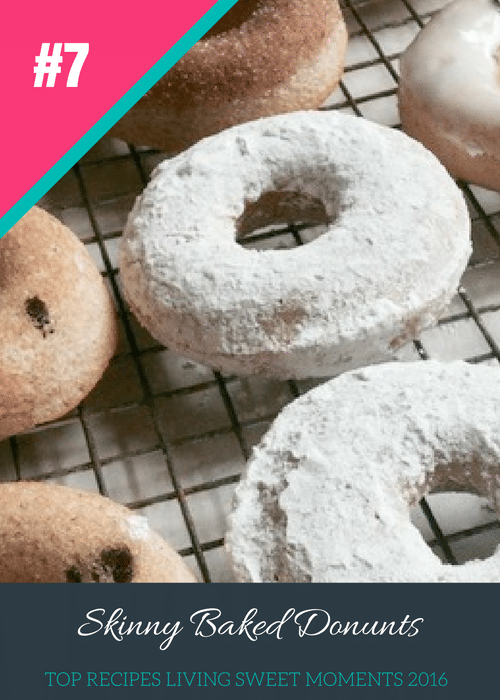 7. Skinny Baked Donuts – Easy to make and delicious! This Healthy Donut Recipe has only 60 calories and 1.1 grams of fat each. The perfect dessert on a diet!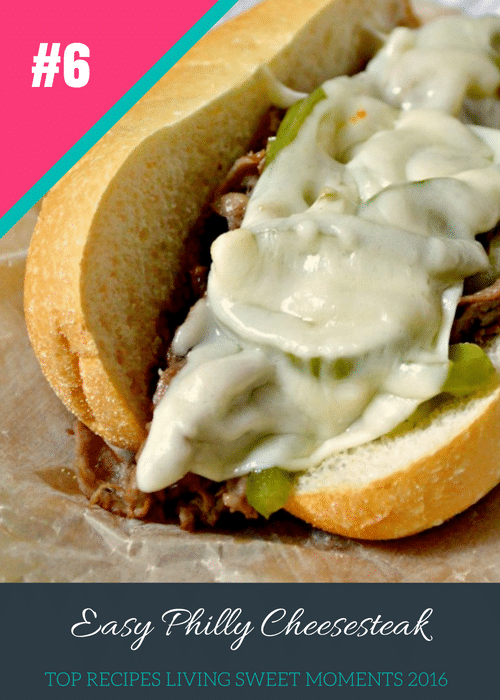 6. Easy Philly Cheesesteak Sandwich – this easy weeknight dinner idea is made in no time and has so much flavor! Enjoy authentic flavor in one bite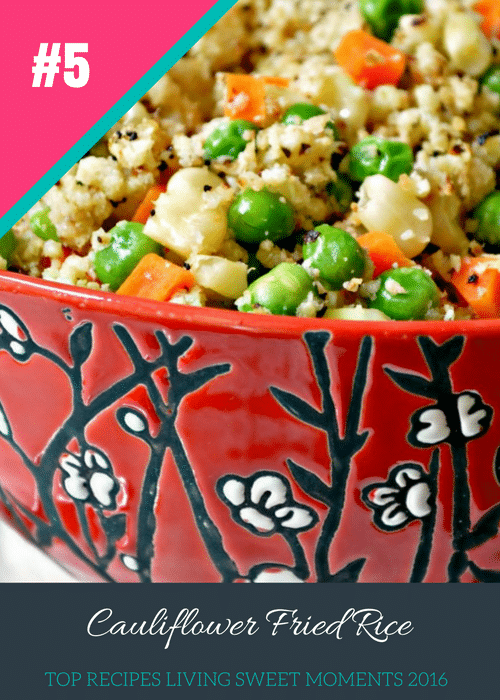 5. Cauliflower Fried Rice Recipe – Healthy, low-carb, and seriously tasty! Tastes so much like the Chinese takeout but without the guilt. Perfect healthy side dish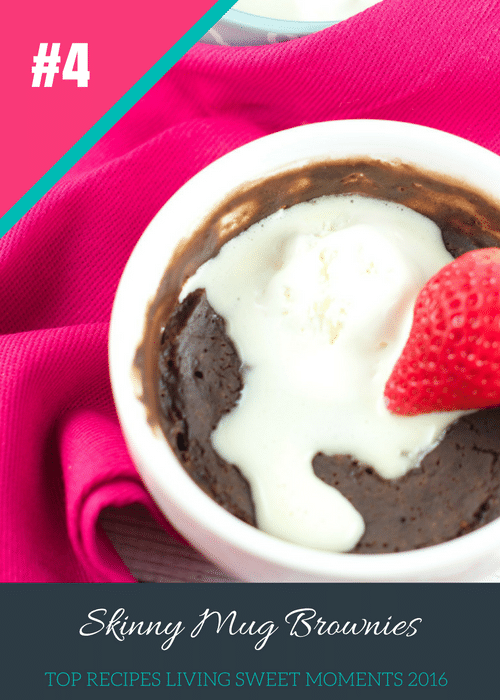 4. Skinny Mug Brownies – These delicious Skinny Mug Brownies have less than 100 calories each and are made in the microwave in just 1 minute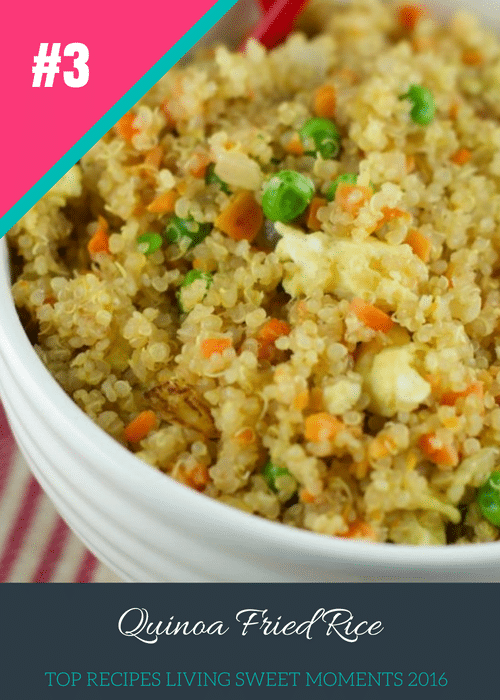 3. Quinoa Fried Rice Recipe – This Quinoa Fried Recipe requires only 10 minutes to make and it's so delicious. Fresh veggies and quinoa make a healthy and satisfying combination. Try it!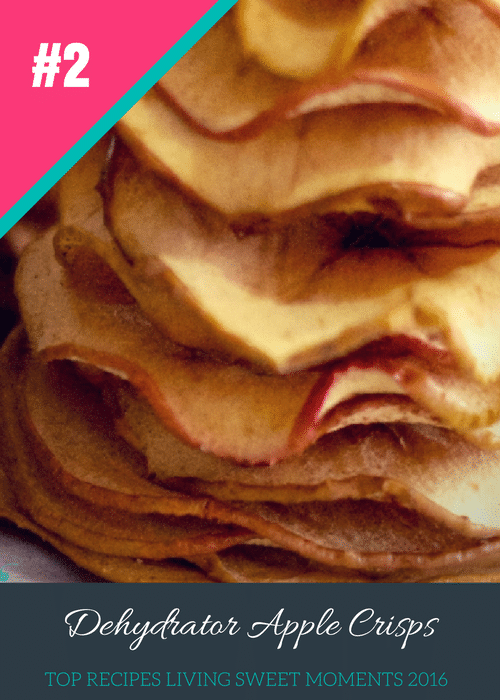 2. Homemade Apple Chips – Easy to make and delicious! The oven does the hard work. Make these Apple Chips recipe at home, kid friendly and customizable. Love the crunchy spicy chips
1. 2 Ingredient Banana Pancakes – These Pancakes are so easy to make! All you need is 2 eggs and a banana in a blender! That's it. They are gluten free and so delicious
What do you think? Is your favorite recipe here? Or maybe your NEW favorite! <— I am a little surprised that the vast majority of recipes were the healthy ones!
Thank you for all your support in 2016!
I look forward to delivering you new and exciting varieties of recipes in 2017.
Be sure to subscribe to my newsletter to get the latest & most popular posts!