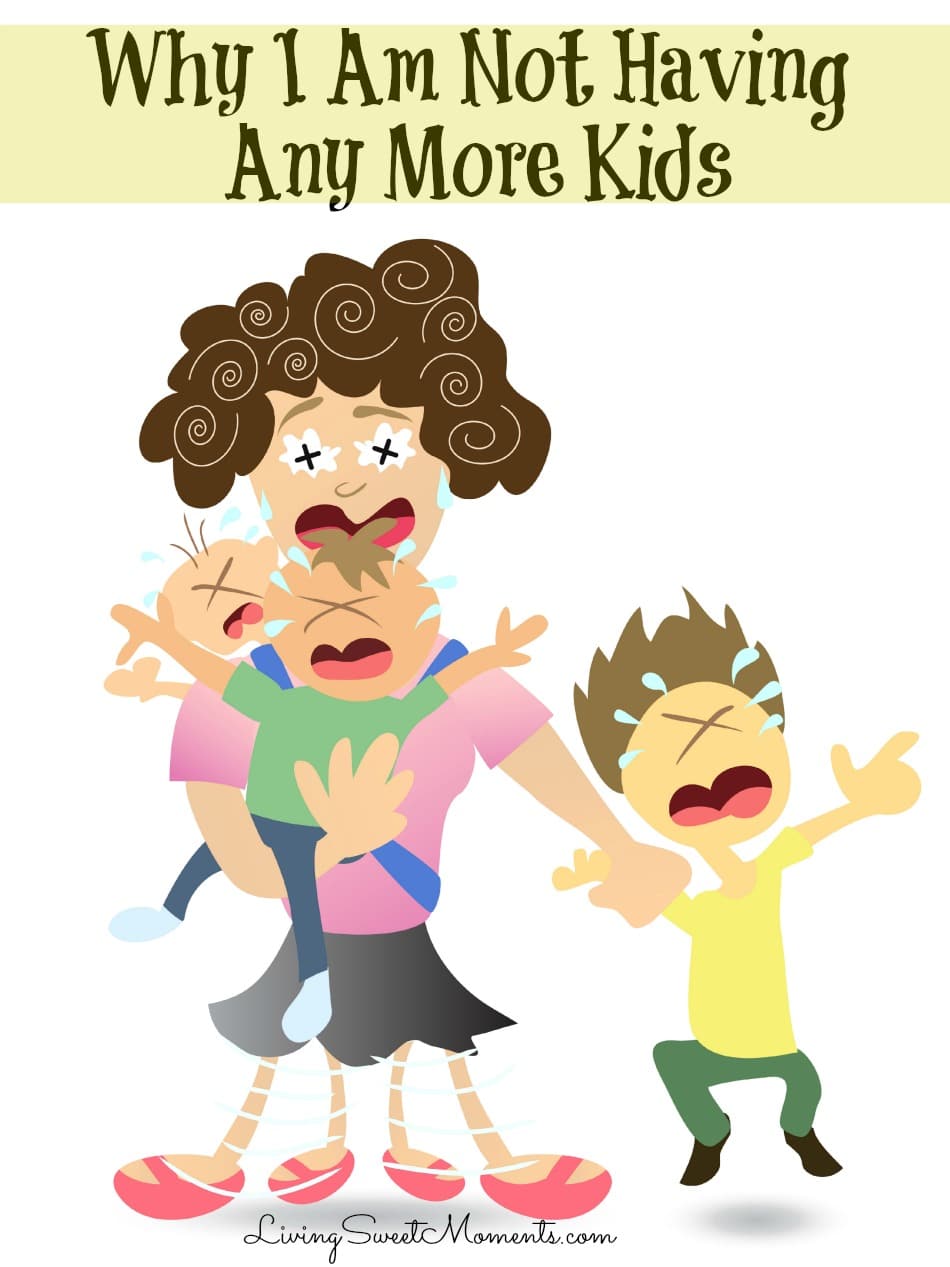 Why I am Not Having Any More Kids
As a mother of 2 girls I often get asked them same question: "When is the boy coming?" Do people think I have the stork on speed dial? Is not like I can order it off a menu. It's kind of frustrating because they don't understand that to me, 2 is enough.
A lot of people around me are having their third child.. Every birthday party I go to there's pregnant bellies all around. Of course when I think of my girls as babies I remember how cute they were and how great would it be to start all over again. The milestones, the breastfeeding, their first steps will be in my memory forever.
But I also remember those sleepless nights, the times I had to run out of the shower with shampoo on my head because a baby was crying and the diaper changing. Would I dare to do this all over again? One side of me says yes but my pragmatic side says no.
Now that my girls are older I want to give them the world. My daughters are now old enough to be a tad more independent and that gives me time to fulfill my dream which is to write and cook for a living. Having a third baby would hinder my time with them and with myself.
For all those working mothers who have 3 kids or more, I applaud you. Don't have idea how you do it and how you're able to accomplish everything while raising kids. Honestly, I don't have it in me.. My afternoons are filled with activities and homework time. Spending quality time with them is my number 1 priority for 2015. My nights belong with my hubby and the rest of the time I work. Where would a baby fit in this timeline?
Maybe I'll change my mind in the future but for now, 2 girls is enough and Mikey the fat cat counts as the boy. What do you think? How many kids do you have?