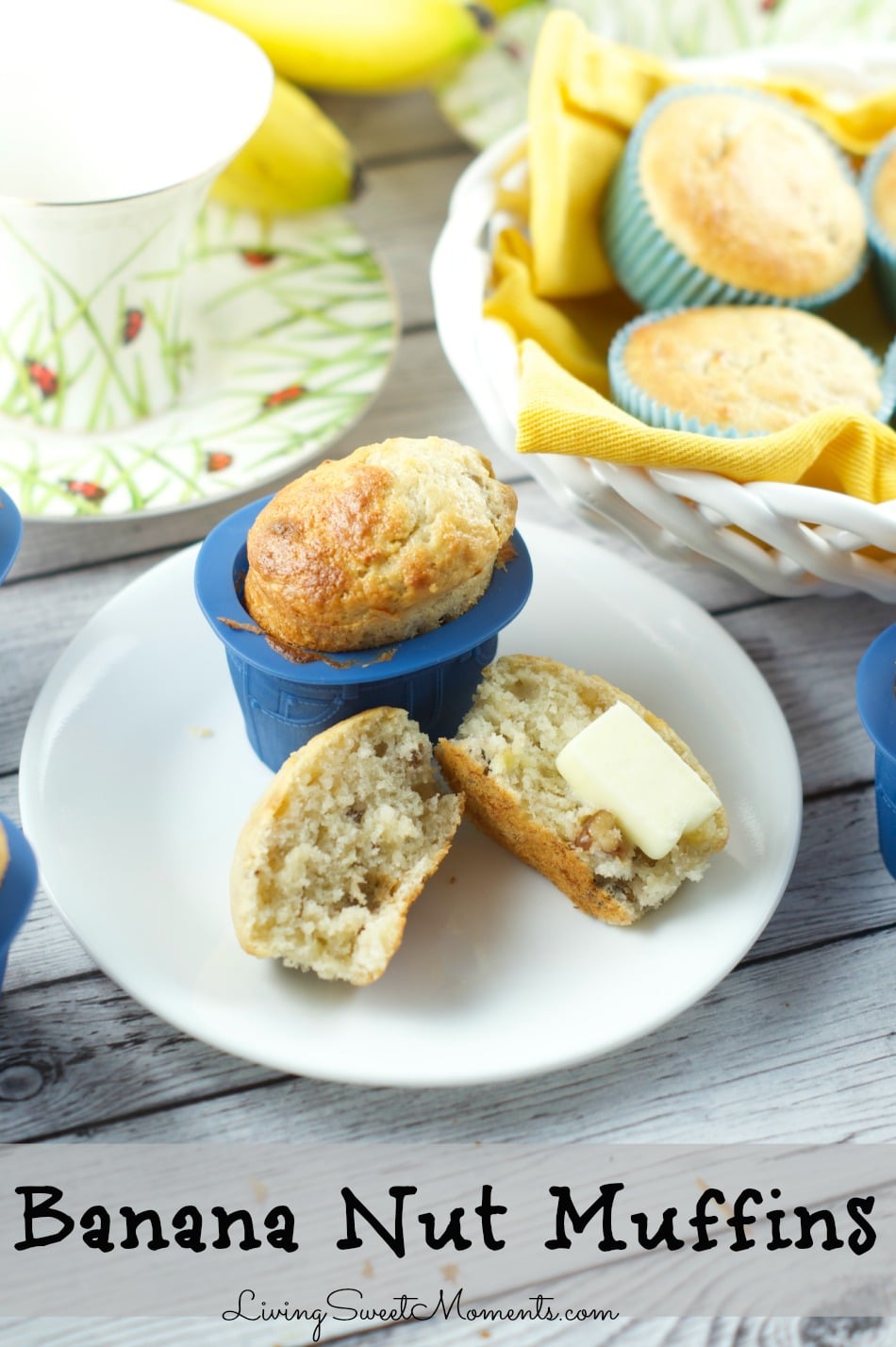 Banana Nut Muffins Recipe
I love muffins… When I was pregnant with my little one, I used to go to Whole Foods for their glorious Banana Nut Muffins. Since they are so delicious over there I never thought of making them at home, until one day I was shopping for some cooking supplies and I saw this cute "Muffin Top" silicone molds: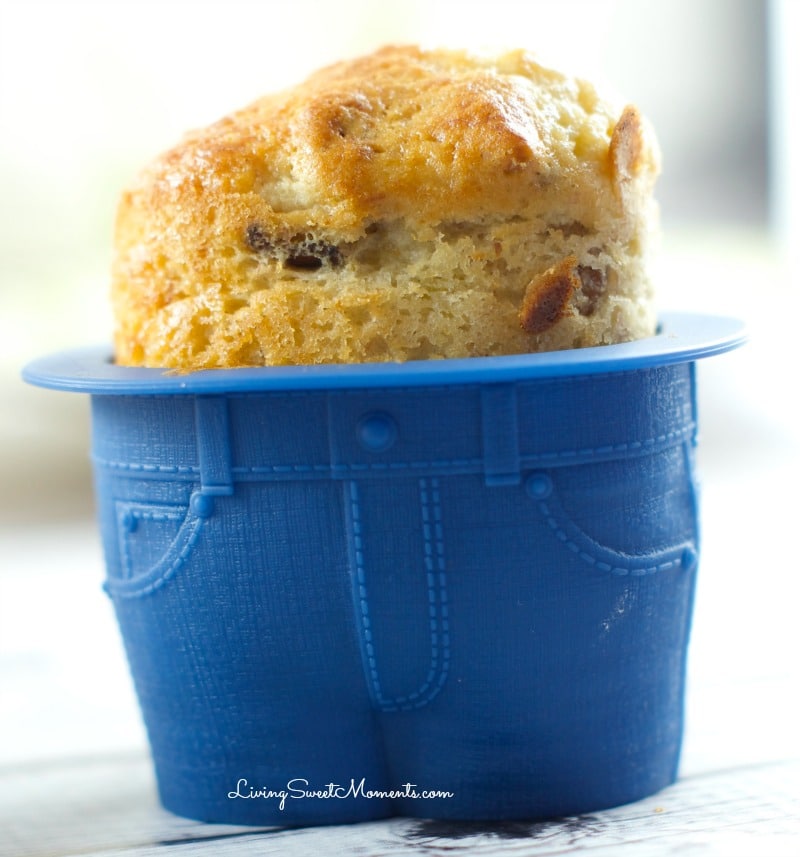 Aren't these clever? I saw them online and I couldn't resist..Unfortunately I didn't get the muffin effect I wanted, as it turns out I didn't add enough baking powder to the batter, but I adjusted the recipe so it doesn't happen to you. That's the great thing about cooking, you can always try again. My family won't mind an extra batch of muffins.
This Banana Nut Muffins Recipe  is easy to make and super moist. I add sour cream to the batter and it gives it a nice deep flavor that compliments the banana really well. Use bananas that are very ripe and will mash easily into the batter.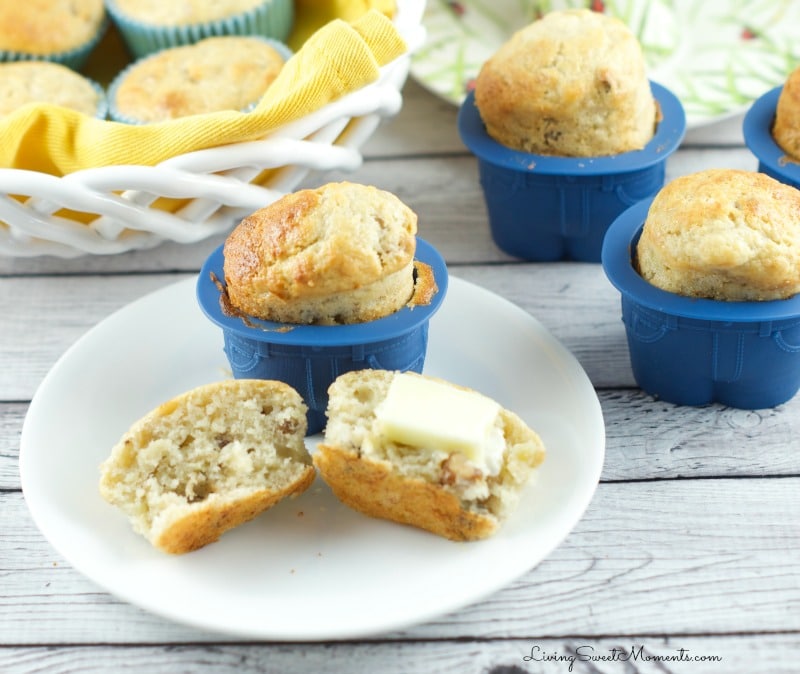 The trick to soft muffins is to NOT overmix the batter. Muffin recipes usually start with mixing the wet ingredients together in one bowl and then mixing the dry ingredients in another bowl. Finally the wet and the dry join together in a happy marriage – or better yet, make it a shotgun wedding because when the dry touches the wet you need to mix very fast and then bake. The less you mix the better they will come out.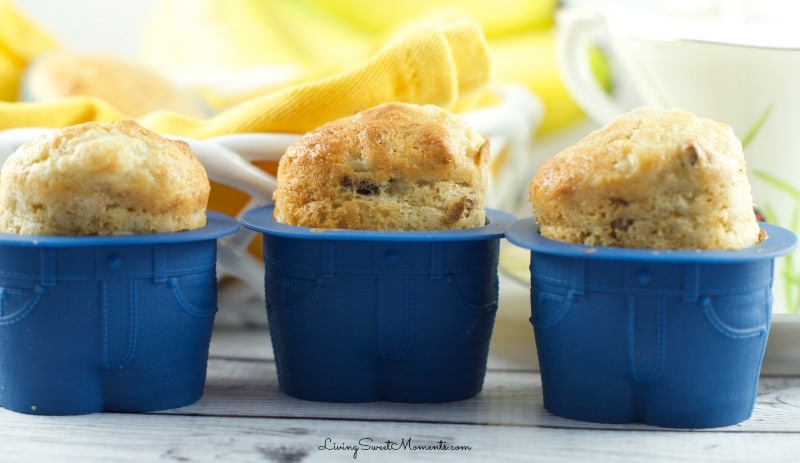 I hope you can give this Banana Nut Muffins Recipe a try!!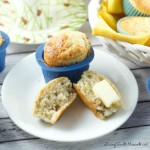 Banana Nut Muffins
Ingredients
2

cups

of flour

sifted

1/2

cup

granulated sugar

1

Tablespoon

of baking powder

12

Teaspoon

salt

1

Cup

Sour Cream

1

tsp

pure vanilla extract

2

large eggs

4

Ripe Bananas

mashed

1/2

Cup

of Walnuts

chopped

4

Tablespoons

butter- melted
Instructions
Preheat Oven to 400 Degrees Fahrenheit

In one bowl, place the flour, sugar, salt and baking powder. Mix

In another bowl mix in the mashed bananas, sour cream, eggs, vanilla and melted butter

Add the dry ingredients to the wet. DO NOT OVERMIX

Pour batter onto muffin tins lined with paper

Bake for 20-25 minutes or until brown on the outside

Remove from oven and enjoy!