This post is sponsored by S.Pellegrino®. The opinions and text are all mine.
Have you ever thought of pairing drinks and desserts? It's a fun experience to explore complementing and contrasting flavors in your sweets.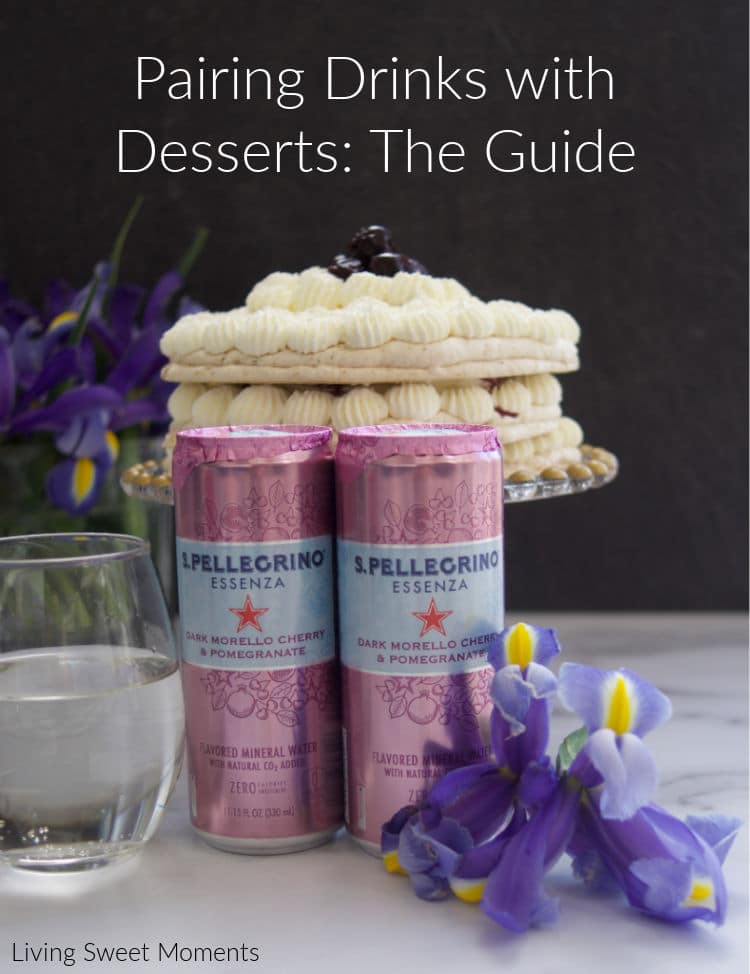 Pairing Drinks and Desserts: The Guide
Whenever we hear the word pairing in the food world it usually involves wine and a savory meal. I remember taking a semester-long course in culinary school where we were taught about grapes, tannins, regions, and what food goes with what. I'll admit. It was boring.
You know why?
Because in reality, you can pair any type of drink with any type of fare. Have you noticed this beautiful cake with S.Pellegrino® Essenza Flavored Sparkling Natural Mineral Water? The perfect marriage.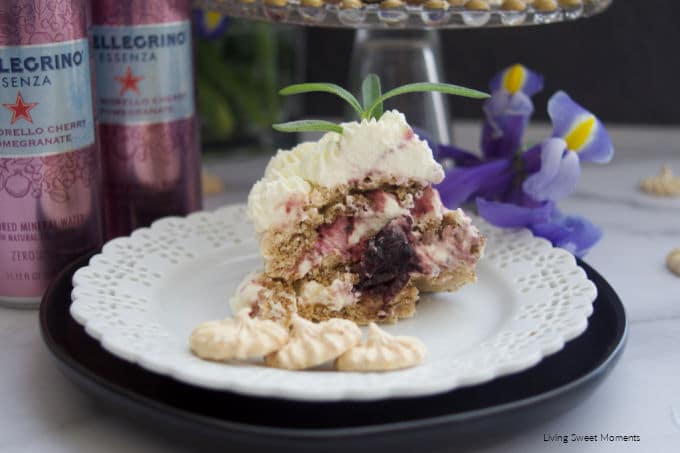 And when it comes to dessert, there are no rules. All you need to think about are the flavor profiles that pop at you on your first bite.
Ask yourself: is it ultra-sweet, tangy, bitter?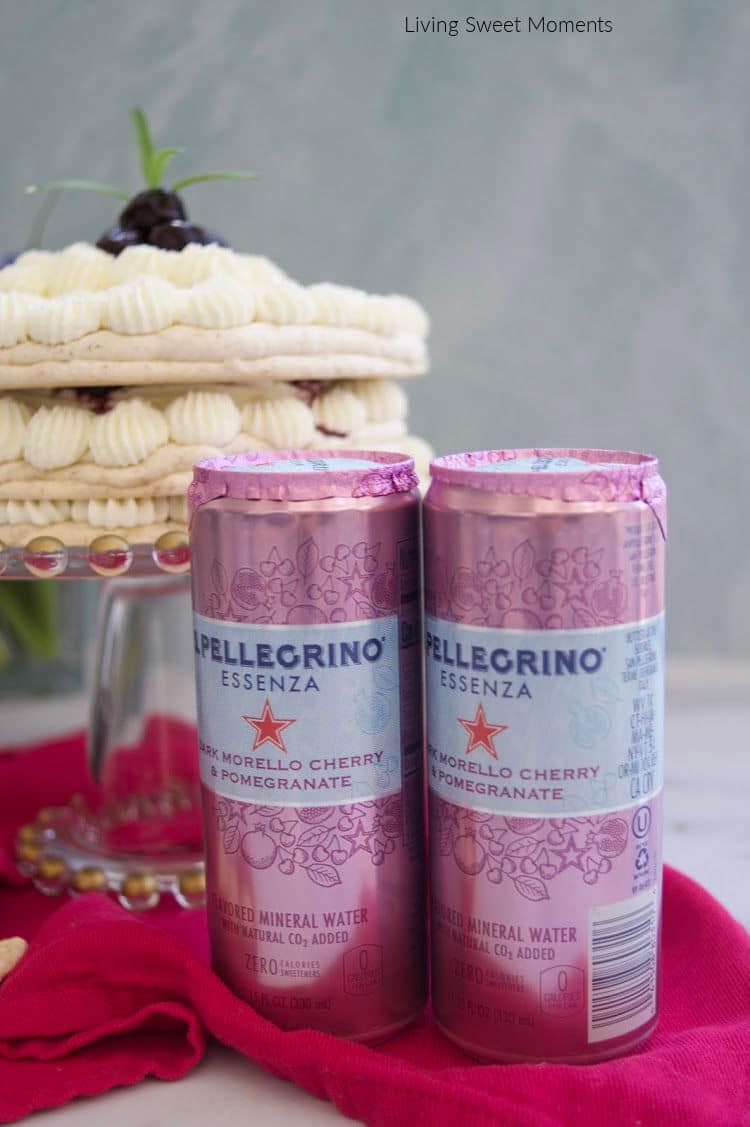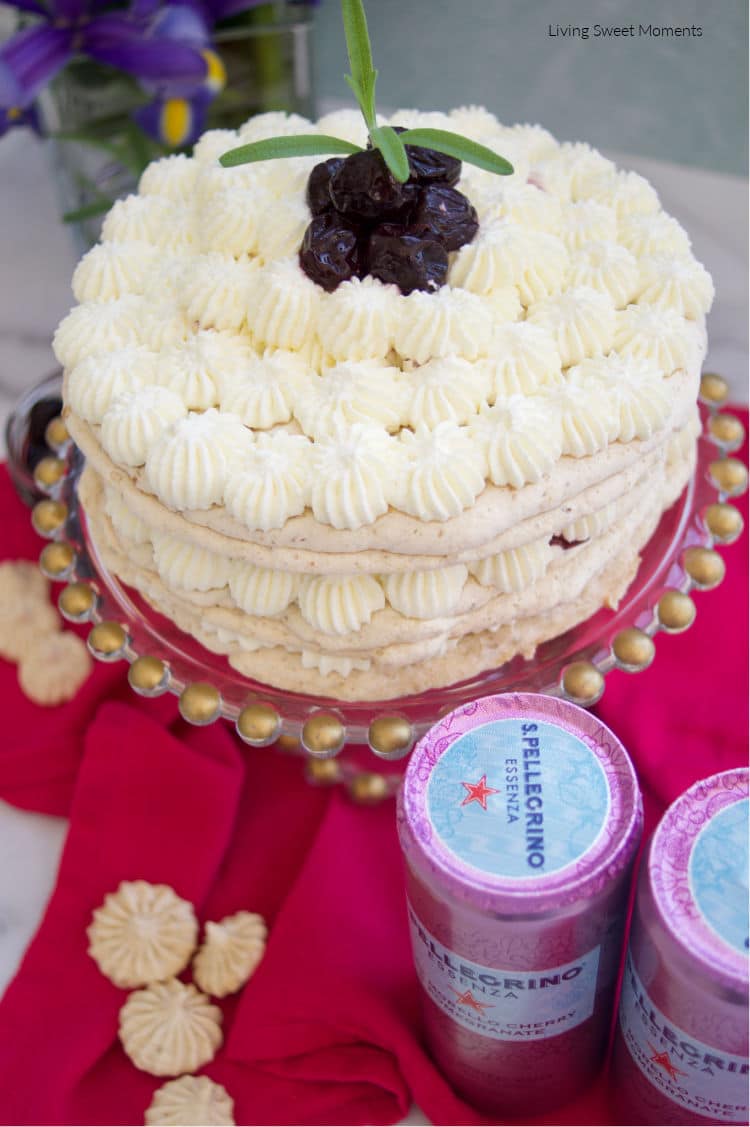 In this case specifically, I made an almond dacquoise with a rosemary cherry compote and fresh whipped cream. The cake has a crunchy and creamy factor with a tangy fruit filling that is flavored with fresh rosemary to give it an earthy tone.
A slice of cake with a sip of S.Pellegrino Essenza Dark Morello Cherry & Pomegranate is what I like to call heaven.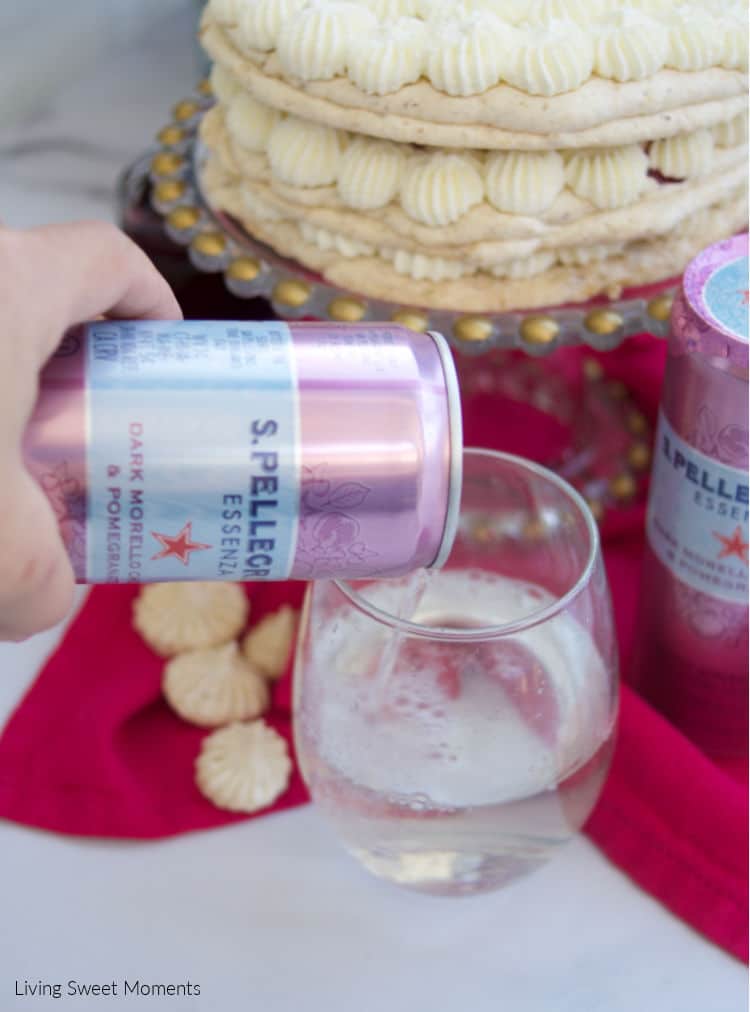 S.Pellegrino Essenza Dark Morello Cherry & Pomegranate matches intensely flavored dishes and tasty food such as grilled vegetables and red meats, rich sandwiches with sauces, chocolate desserts, and fruit jams.
Sometimes inspiration can hit us from nowhere. After I went to Publix last week and picked up a case of S.Pellegrino Essenza, I formulated my dacquoise.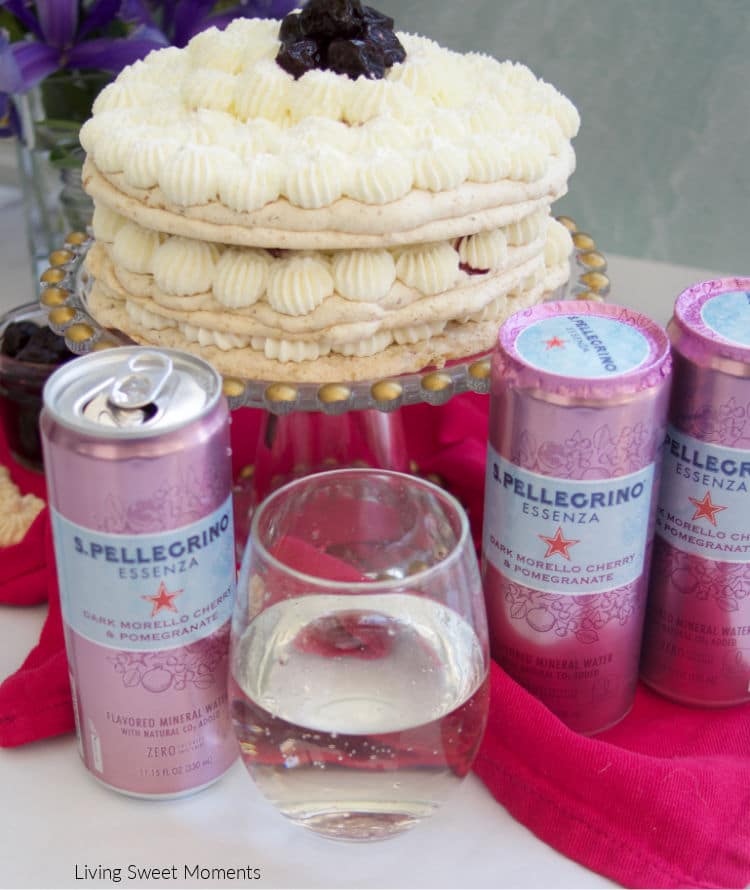 S.Pellegrino Essenza Dark Morello Cherry & Pomegranate has sweeter notes that goes perfectly with a less sugary cake.
Want to try my pairing exercise? You're in luck! S.Pellegrino Essenza Flavored Sparkling Natural Mineral Water will be on sale at Publix from 10/10/20-10/23/20. Score your 8-pk for only $4.99.
You can find them in the sparkling water aisle.
And since Essenza has zero calories and zero sweeteners, you can indulge in your favorite desserts.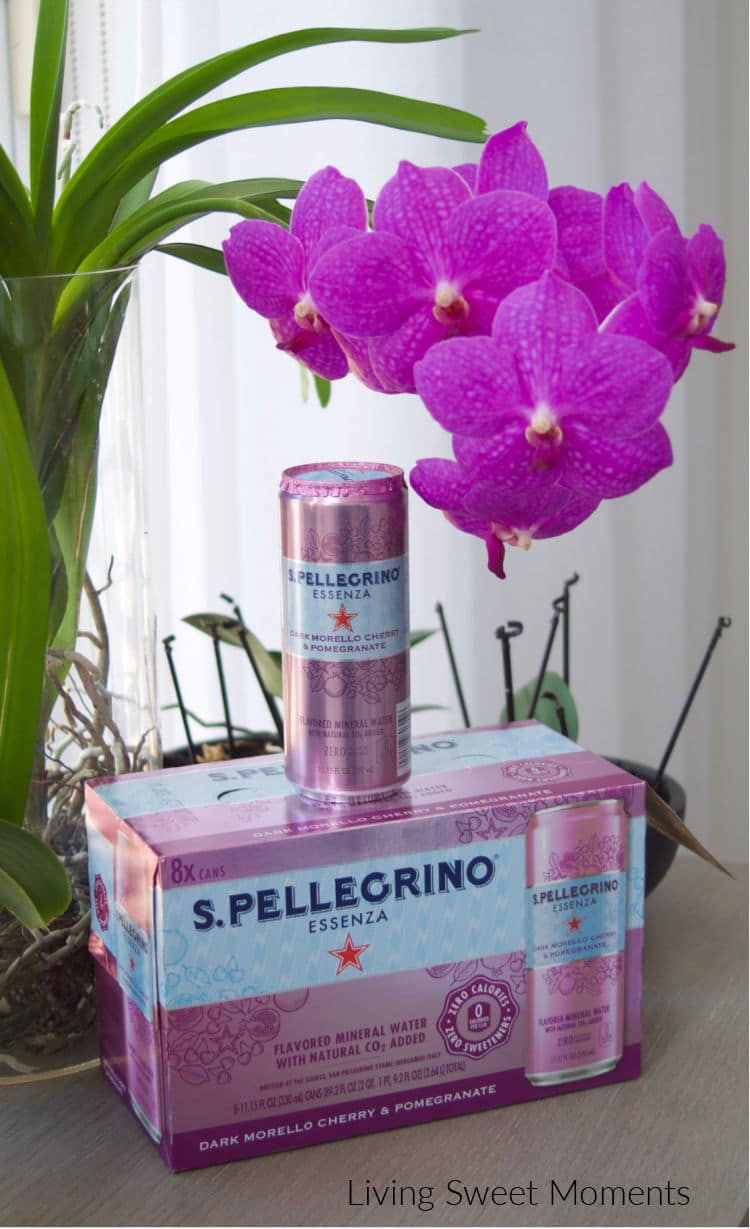 To try my Cherry Dacquoise recipe click HERE.
What are your favorite drink and dessert pairing? Comment below.