Disclosure: I got a free pass to watch and critique the movie. However, all opinions are 100% mine and I was not compensated to write this post"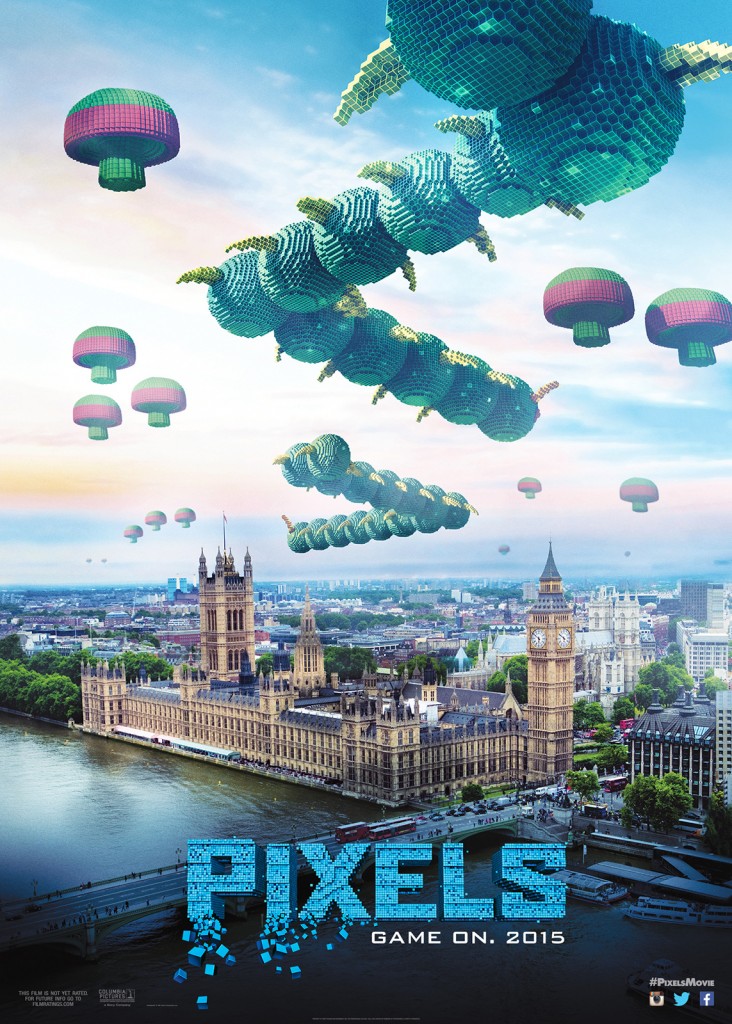 Pixel Movie Review: Yay or Nay?
Last weekend, I was fortunate enough to pre-screen the movie Pixels in Times Square New York City with my 2 daughters. We were really excited because the of the all star cast, composed off: Adam Sandler, Kevin James, Michelle Monaghan, Peter Dinklage  and Josh Gad.  Just by looking at this lineup you know what you can expect. 
Synopsis of the movie:
As kids in the 1980s, Sam Brenner (Adam Sandler), Will Cooper (Kevin James), Ludlow Lamonsoff (Josh Gad), and Eddie "The Fire Blaster" Plant (Peter Dinklage) saved the world thousands of times – at 25 cents a game in the video arcades.  Now, they're going to have to do it for real.  In Pixels, when intergalactic aliens discover video feeds of classic arcade games and misinterpret them as a declaration of war, they attack the Earth, using the video games as the models for their assaults — and now-U.S. President Cooper must call on his old-school arcade friends to save the world from being destroyed by PAC-MAN, Donkey Kong, Galaga, Centipede, and Space Invaders.  Joining them is Lt. Col. Violet Van Patten (Michelle Monaghan), a specialist supplying the arcaders with unique weapons to fight the aliens. 
Directed by the genius director Chris Columbus who also directed The Goonies, The Gremlins, Home Alone, Mrs Doubtfire and other movies you probably grew up with and consider a classic.
Honestly, I really ENJOYED this movie. It was entertaining and funny from start to finish. Josh Gad and Peter Dinklage stole the show. Their quirky characters had me laughing out loud. The plot is far fetched but these talented actors really bring it home. My daughters enjoyed it as well and got to learn a little bit of the games I used to play when I was a little. All in all it brought me back to my childhood. So for me it's a YAY.
And today is the official opening day so check out my interview with the actors and the official trailer. Make plans this weekend and go see The Pixels Movie.
Here's the exciting trailer: