This fresh Quinoa Edamame Salad Recipe is colorful, crunchy and delicious. Served with an Asian-inspired vinaigrette and lots of veggies. Low fat and tasty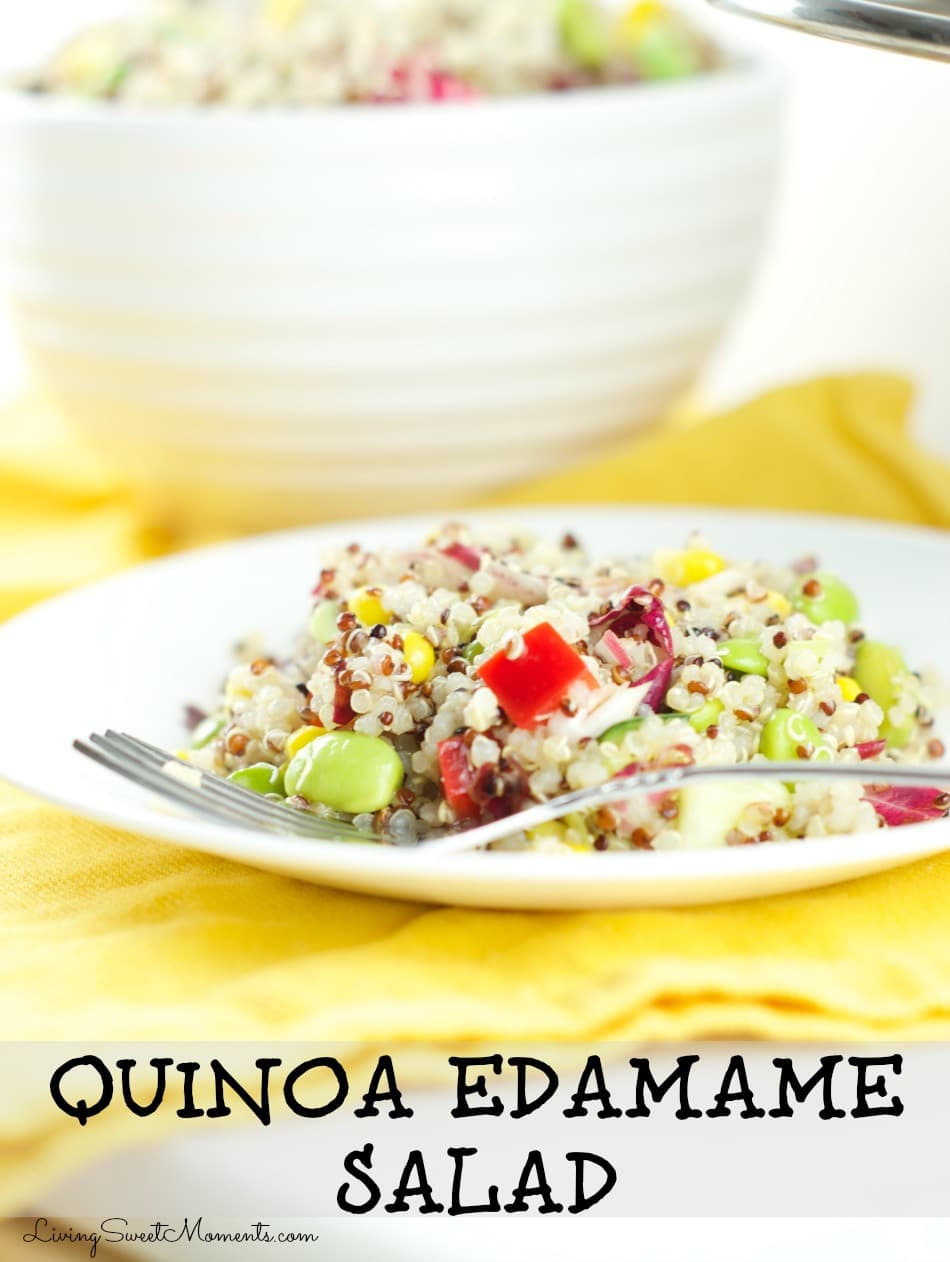 Quinoa Edamame Salad Recipe
Some weeknights I crave comfort food and others I am down for a nice fresh salad like this one. It has many crunchy veggies that make this dish delicious and colorful. I love Edamame and I love Quinoa, so why not marry them?
This Quinoa Edamame Salad Recipe feeds a crowd. I usually make it and store it in the fridge as a quick dinner or a side dish for lunch during the week. It's also perfect for gatherings and potlucks especially if you're watching your weight and trying to eat healthier.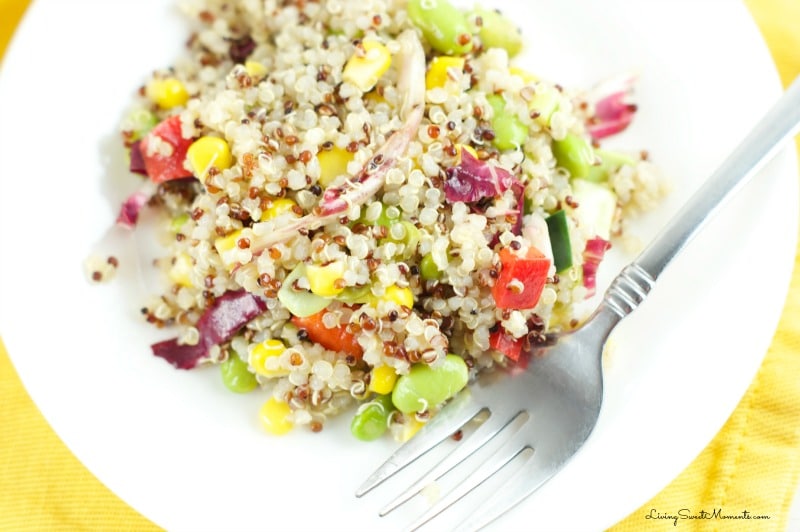 I love how beautiful all the colors look together. It's so fresh, crunchy and satisfying. I serve it with an Asian themed vinaigrette that's mellow and meshes well with all the veggies.
You can customize this salad any way you would like to. Add nuts, cheeses and other kinds of veggies you may like or whatever's in your fridge – perfect way to get rid of them!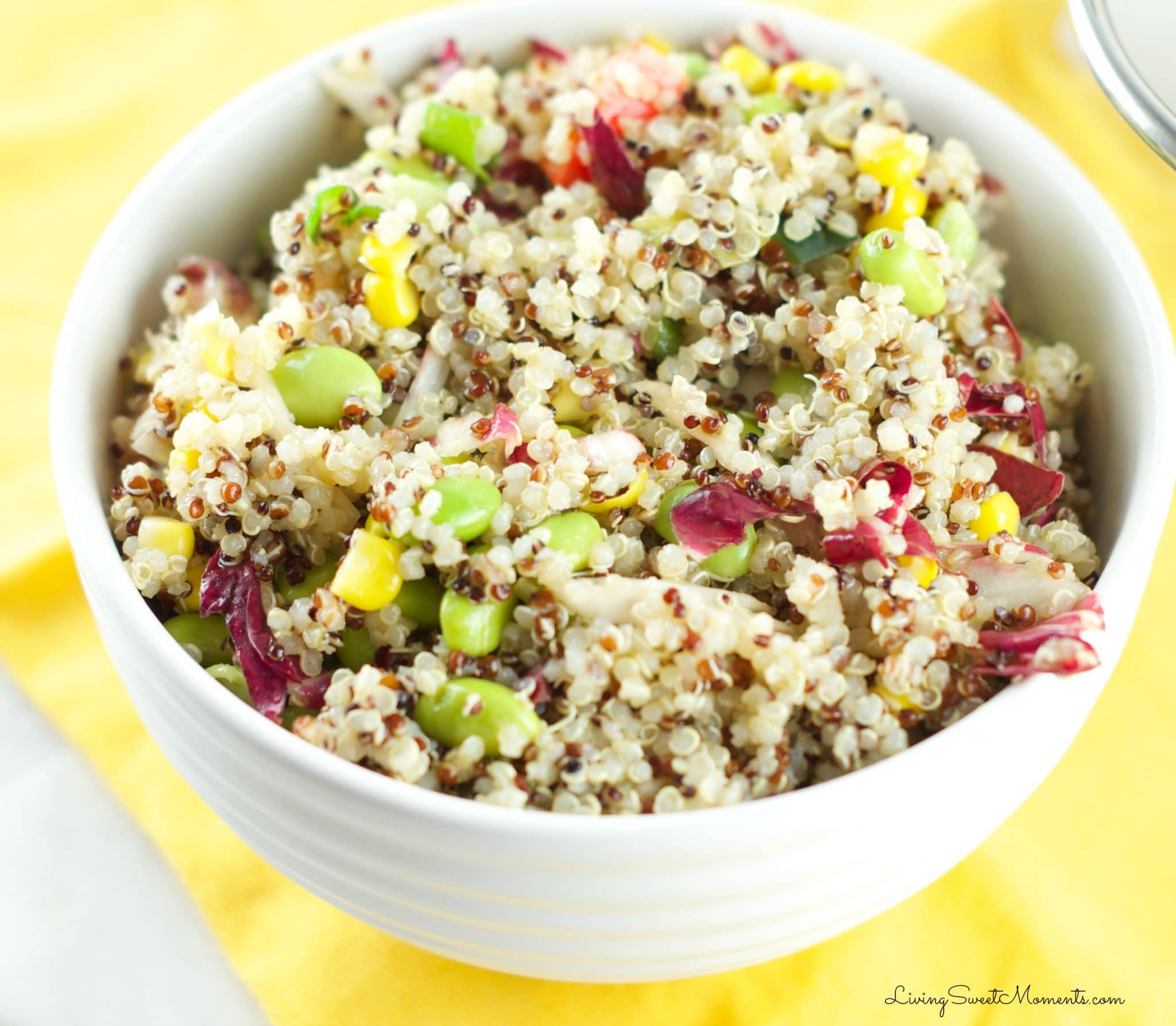 This week as always has been very hectic. My grandparents came into town for 48 hours and I tried to spend as much time with them as possible, that meant doing homework with the girls in a hurry, canceling all their activities and pretty much dedicating my time to them.
They left yesterday and now I am trying to get done all my to-do's in the remaining 2 days of the week. That means tons of recipes to make and tons of photo shoots while hanging out with the girls.
My husband is running the ING Miami Marathon this Sunday so I am hoping for a relaxing Friday and Saturday. That means that this salad has to last me throughout the whole weekend. Maybe I'll add some chicken and turn it into an entree salad.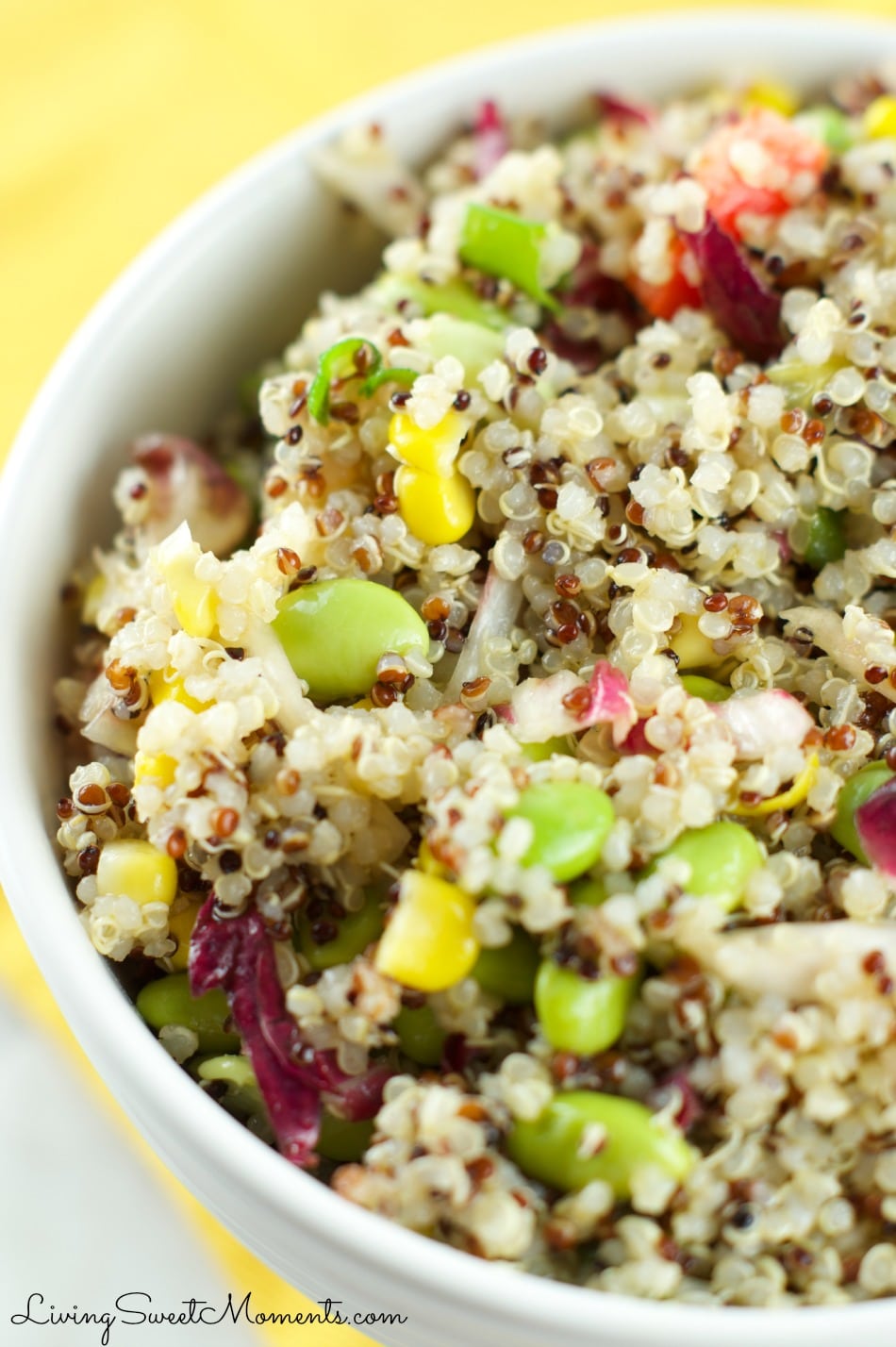 I really hope you can give this Quinoa Edamame Salad Recipe a try!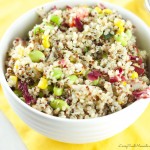 Quinoa Edamame Salad Recipe
Ingredients
For Salad
2

Cups

of Cooked Quinoa Chilled

1

Cup

of Edamame

Boiled and Chilled

1/2

Red Pepper

diced

1/2

Cup

of Corn

1/4

Cup

of Cabbage

shredded

1/4

Cup

of Green Onions

chopped
For Vinaigrette (you may not use it all)
1

Cup

of Olive Oil

2

Teaspoons

of Sesame Oil

1/2

Cup

of Rice Wine Vinegar

1

Tablespoon

of Dijon Mustard

1-2

Teaspoons

of Soy Sauce
Instructions
For Salad
Combined all the ingredients together
For Vinaigrette
Toss all liquids together until combined
Assembly:
Add the vinaigrette little by little until desired flavor is achieved. You may no need to add the entire vinaigrette

Chill in the fridge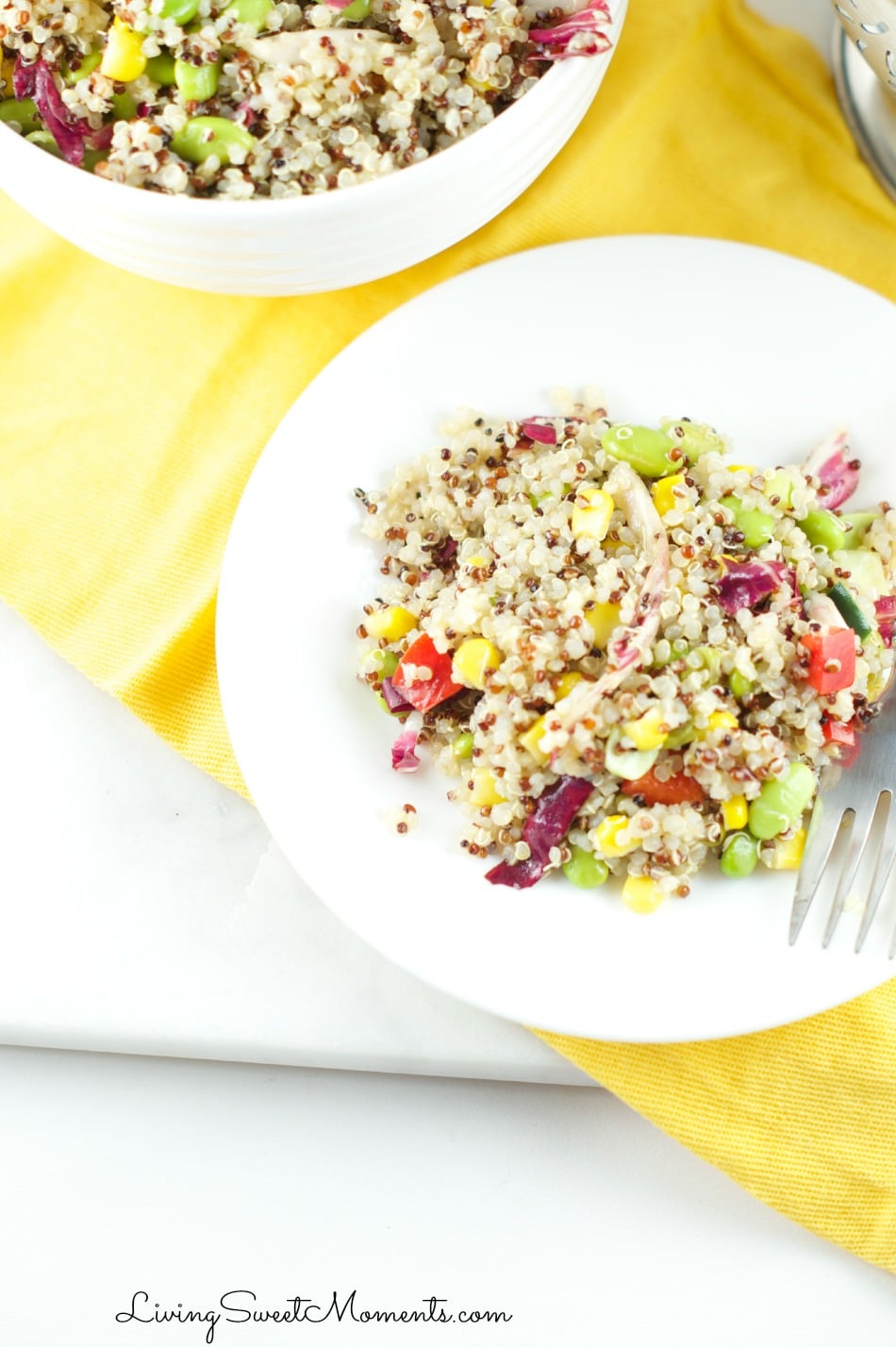 You may also like: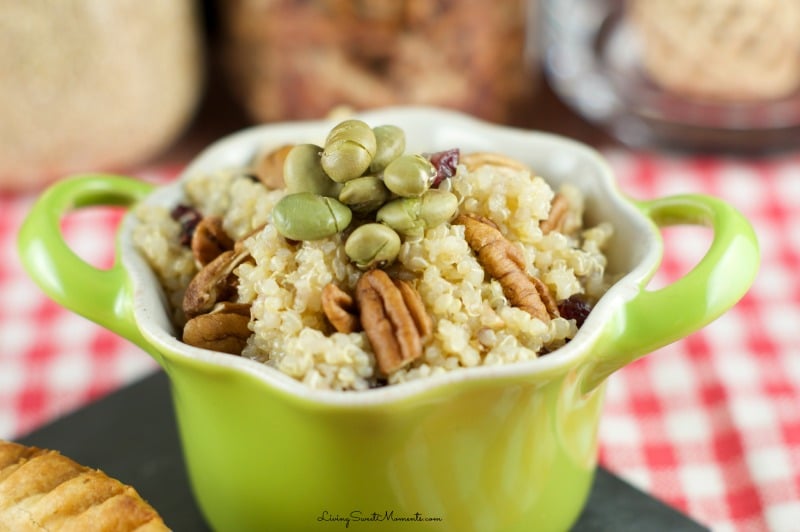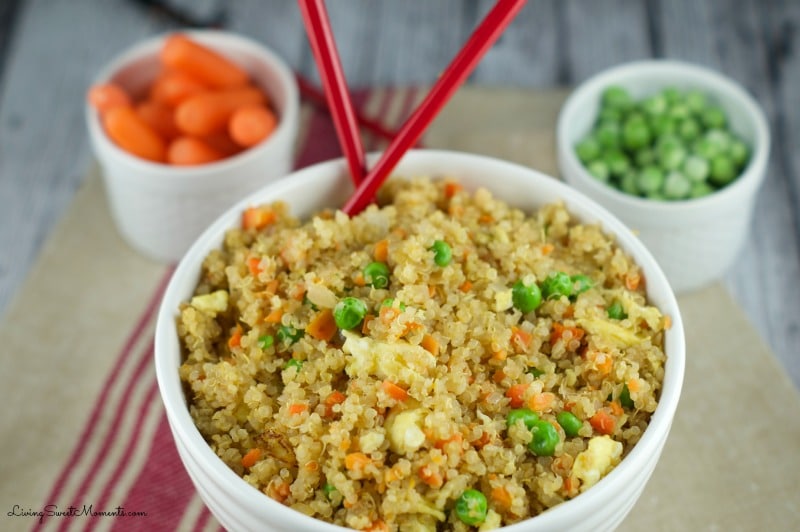 One Pot Quinoa Arroz con Pollo