Guest drop in unannounced? Here are some tips for last-minute entertaining that will make you the perfect host without much planning needed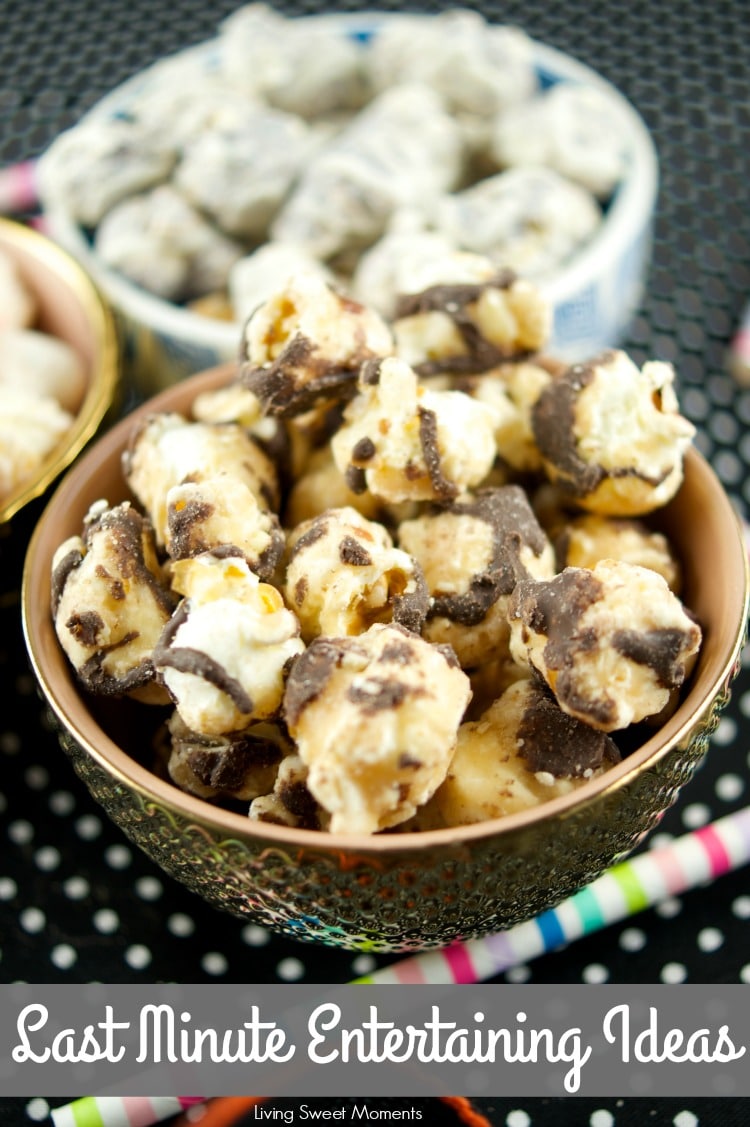 Tips For Last Minute Entertaining
The Holidays may be coming to an end, but my family is still here visiting from Venezuela. My husband's too. Our relatives are now spread all over Miami and they're on "vacation mode"
My husband and I are back to work with full schedules and my kids have to get used to their school schedule again: sleeping earlier, homework, after school activities, etc.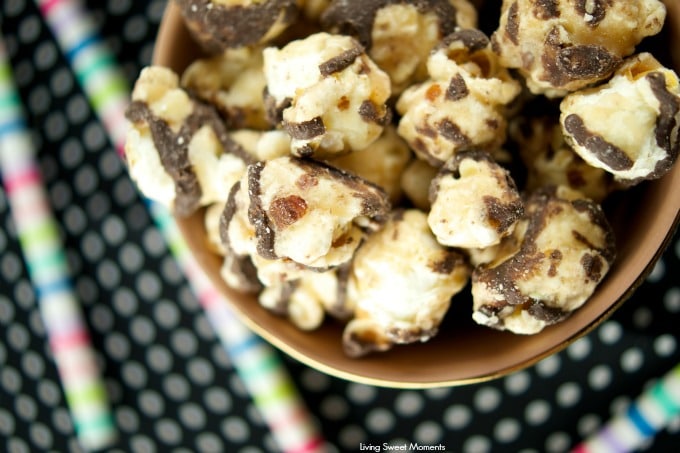 It is a bit strange since our relatives are here and we are in our daily routine. On one hand, I want to spend as much time with them, but I can't ignore my growing inbox, post deadlines, and my daughters school responsibilities.
The other day I got a call from my husband's aunt: "We were at the mall shopping and now we're stopping by to see the girls" Yikes! I have 10 minutes to tidy up and get my house ready for guests.
Luckily, my house is easy to clean (just shove everything in one closet) and I got my secret weapon for last minute entertaining: Pop Works & Company Popcorn. You can buy them online and their flavor is amazing.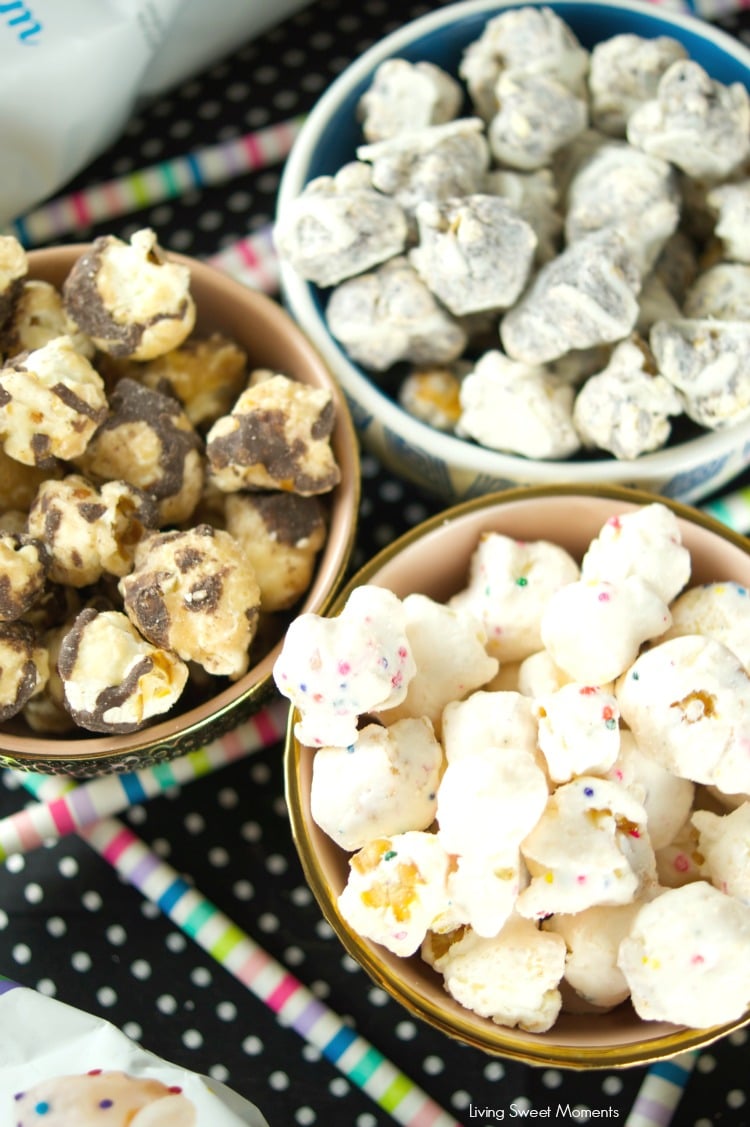 What I love about Pop Works & Company Popcorn, is their unique taste and combinations: available in Cookies & Cream, Salted Caramel & Fudge, and Birthday Cake. The one on top is cookies & cream. The one on the right is the birthday cake and my personal fave, the salted caramel & fudge is on the left.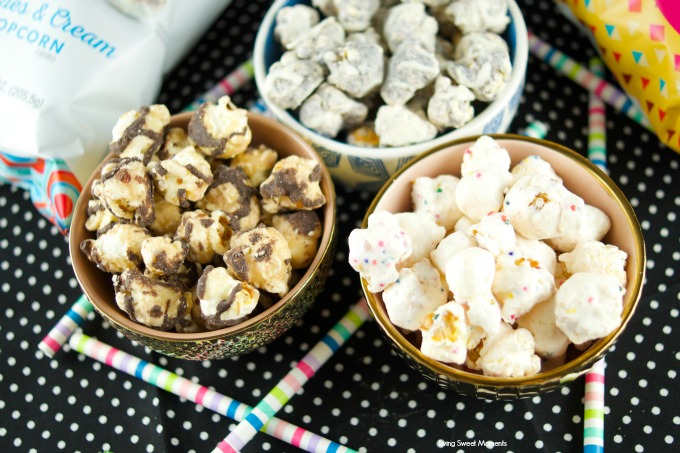 For just $15.99 you can order a Pop Box Pop Box, a colorful and versatile box which can be filled with the 3 different popcorn flavors. Choose all 3 or your favorite one and they are always offering promotions like free shipping, etc. Here's my Pop Box: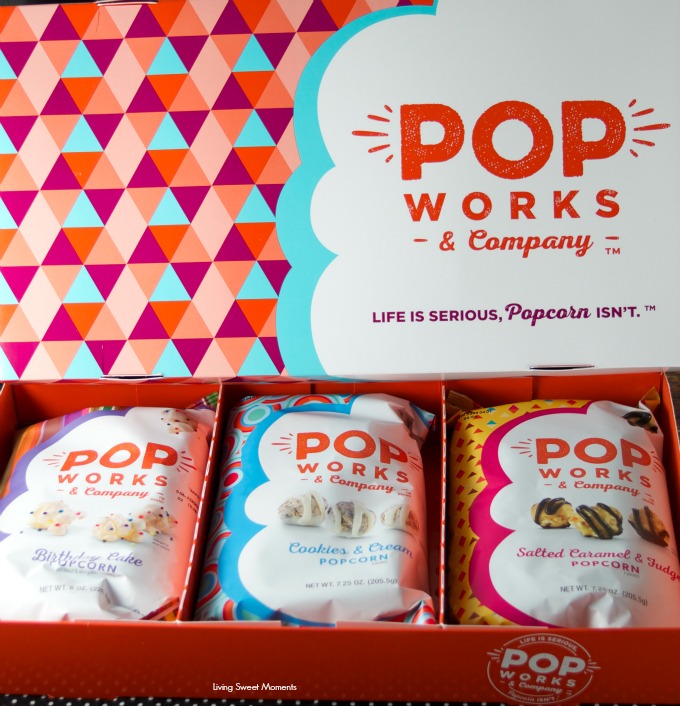 So when unexpected guests arrive, just open a bag or 2 of Pop Works & Company and pour into bowls. It takes less than 2 minutes and it will be a hit because it's something so original and unique, that I bet they haven't tried something like this anywhere.
Don't stress out. If you're into the sweet N' Salty thing, add a tiny bowl of mixed nuts and you're good to go. My relatives were a bit surprised, they always associated popcorn with movies but now with they're distinct sweetness, they were munching at them like there was no tomorrow. Of course, I went online and ordered another box. I have it in case of emergency.
So what do you for last minute entertaining?
I was selected for this opportunity as a member of Clever Girls and the content and opinions expressed here are all my own.